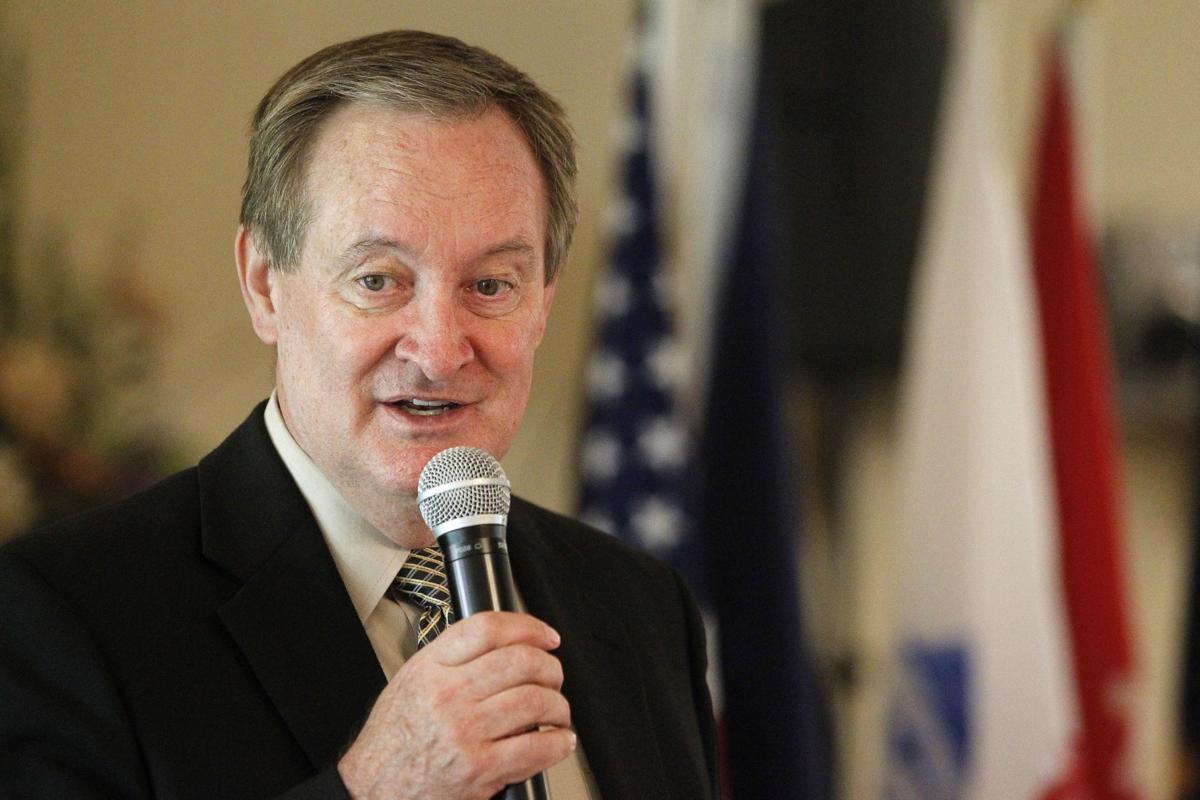 TWIN FALLS — Several students from south-central Idaho have been nominated by U.S. Sen. Mike Crapo, R-Idaho, to the nation's military academies. The senator's office announced 45 students across Idaho have been nominated.
"These students have demonstrated the best of Idaho's commitment to service and country," Crapo said in a statement. "This year's 45 nominees have indicated a desire and willingness to pursue higher education in one of these academies, and I have confidence in their leadership and academic skills. I congratulate these individuals on their nomination and look forward to their success as they continue to represent our state well into the future."
Magic Valley students nominated are: Logan Prairie of Jerome and Victoria Sievers of Kimberly to the U.S. Military Academy — West Point; Orville Nyblade of Heyburn to the U.S. Naval Academy; and Joshua Dibb of Paul, Christopher Davitt of Ketchum and Moira Taber of Shoshone to the U.S. Air Force Academy.
Each academy will review the students' applications and make a final decision on admittance for the 2020-2021 academic year. Each year, U.S. senators and representatives make nominations to four of the service academies. The academies then select from the students nominated. To qualify for a nomination, each student submitted an application and references and met certain scholastic requirements under a deadline.
The full list of Crapo's 2020 Academy Nominations are below:
U.S. Military Academy- West Point


1.Angel Beier, Coeur d'Alene
2.Bennion Browning, St. Anthony
4.Abigail Fuhriman, Nampa
5.Sydney Heyborne, Meridian
9.Victoria Sievers, Kimberly
10.Quinten Turner, Idaho City
U.S. Naval Academy


2.Adelaide Brinker, Tetonia
3.Connor Burback, Meridian
4.Sophia Burchfield, Boise
5.Lucas Cheeley, Post Falls
9.Nicole Gieser, Meridian
12.James Griffin, Sandpoint
13.Christian Hodges, Preston
15.Logann Martin, Lewiston
17.Orville Nyblade, Heyburn
19.Ethan Tomczyk, Coeur d'Alene
20.Cecelia Wheeler, Meridian
U.S. Air Force Academy


2.Christopher Davitt, Ketchum
4.Jacob Hoover, Idaho Falls
7.Jocelyn Ratzlaff, Chubbuck
10.Gerrit Tamminga, Meridian
U.S. Merchant Marine Academy


1.Andrew Anderson, Pierce
4.Madison Peterson, Meridian
Be the first to know
Get local news delivered to your inbox!