TWIN FALLS — When a school district has fewer than 2,000 students, gaining several hundred within six years is a big deal.
That's the case at Kimberly School District, where enrollment has increased 15 percent since 2013.
"Since the 2011-12 school year, we've had some years of some tremendous growth," Superintendent Luke Schroeder said.
Voters passed a $14 million bond in May 2016 to address growth and alleviate overcrowding. The bulk of the money was used to build the town's second elementary campus — Stricker Elementary School — which opens this fall. A major remodel is also underway at the existing Kimberly Elementary School campus.
But as one overcrowding problem is addressed, another arises. Kimberly Middle School and Kimberly High School are now becoming overcrowded too, Schroeder said. "We're probably three to five years out from even considering asking voters for another bond to build something to accommodate that growth."
The district plans to bring a group back together this school year to update a 25-year master building plan, based on enrollment and market values.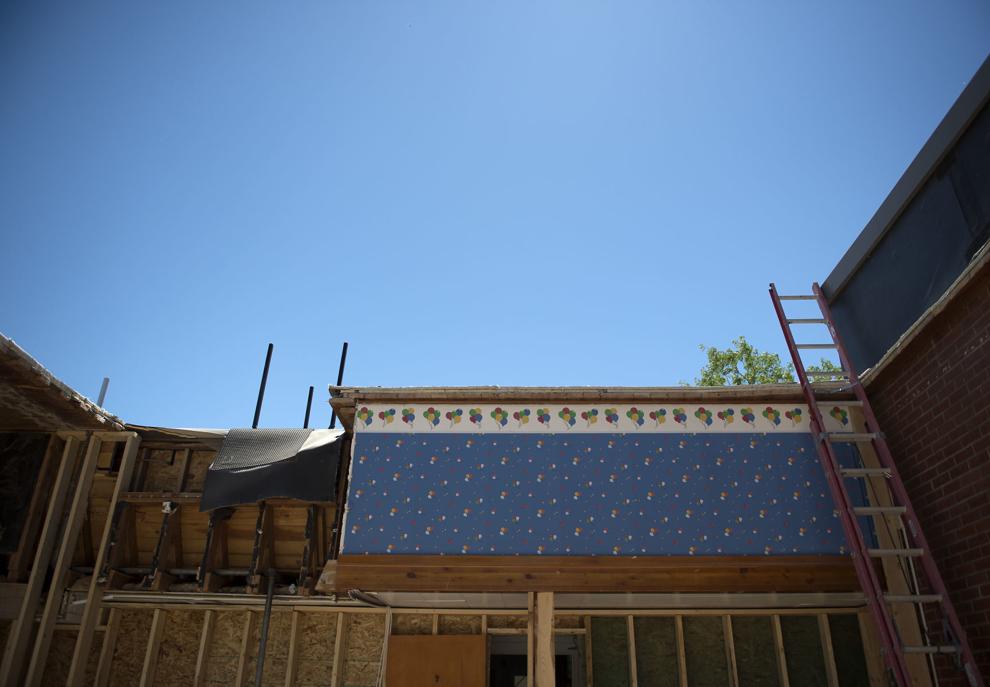 The district — which had 1,935 students last school year — has mapped out enrollment projections based on a 2 percent annual growth rate. But estimating how many more students will arrive in the district on the first day of school is still a guessing game.
Plus it's extremely challenging for the Kimberly School District to build new facilities, Schroeder said. Compared with other school districts that have similar enrollments, such as Buhl and Filer, Kimberly has roughly $100 million less in market value, he said. And the school district's boundaries are small — only about four miles wide.
Kimberly is largely a bedroom community, with many of its residents commuting to work in Twin Falls.
"There are some of the highest-valued residential dwellings in the Magic Valley, but very little commercial and industry to support that," Schroeder said. As a result, "we're always playing catch-up when it comes to building buildings."
The community has been supportive and only one bond has failed in the past 40 years. But since school districts can only bond for up to 5 percent of the total market value, "we're always hitting the ceiling of that debt capacity," Schroeder said.
Accommodating enrollment growth – a byproduct of booming population growth – is a challenge faced by Magic Valley school districts, especially bigger ones like Twin Falls and Cassia County.
And other than pursuing bonds, school districts don't have many options to accommodate growth. Still, Magic Valley school districts have had more success pursuing bonds than some other districts across Idaho and the Mountain West.  
'Staggering growth'
The Twin Falls School District has gained more than 1,800 students since 2010 — from 7,777 in 2010 to 9,602 in 2017. The annual growth rate has ranged from 1.7 to 5 percent.
Several years ago, schools were filling up quickly and exceeding building capacities. In 2014, voters approved a nearly $74 million bond to build three new schools: Rock Creek and Pillar Falls elementary schools, which opened in 2016, and South Hills Middle School, which opened in 2017.
To prepare for opening three new schools, a committee of community members redrew elementary and middle school attendance zones.
Through the process, one of the lessons learned was "new schools fill up faster than you think they're going to," said Brady Dickinson, superintendent of the Twin Falls School District. And it's important, he said, to be strategic when drawing attendance zones.
Pillar Falls Elementary has a comfortable capacity of 650 students. In two years, the school has already reached capacity — much faster than the five years the school district was originally projecting.
People like sending their children to new schools, Dickinson said. Although there haven't been any more transfer requests for new schools than older ones, families tend to purchase homes near new schools, he said.
As enrollment across the district continues to grow, Dickinson said he'd like to avoid having to adjust school attendance zones. It's a difficult and unpopular proposition, he said, and would only be considered as a last resort.
Redrawing attendance zones is unpopular because many families buy or rent homes based on which school they want their children to attend. Plus, it can be emotional leaving a school where a child has friends and knows the teachers.
But the district can't have an overcrowded school while another is half empty, he said. If that ever happens — which Dickinson predicts won't be in the near future — the district would likely ask for volunteers first to move to a different school.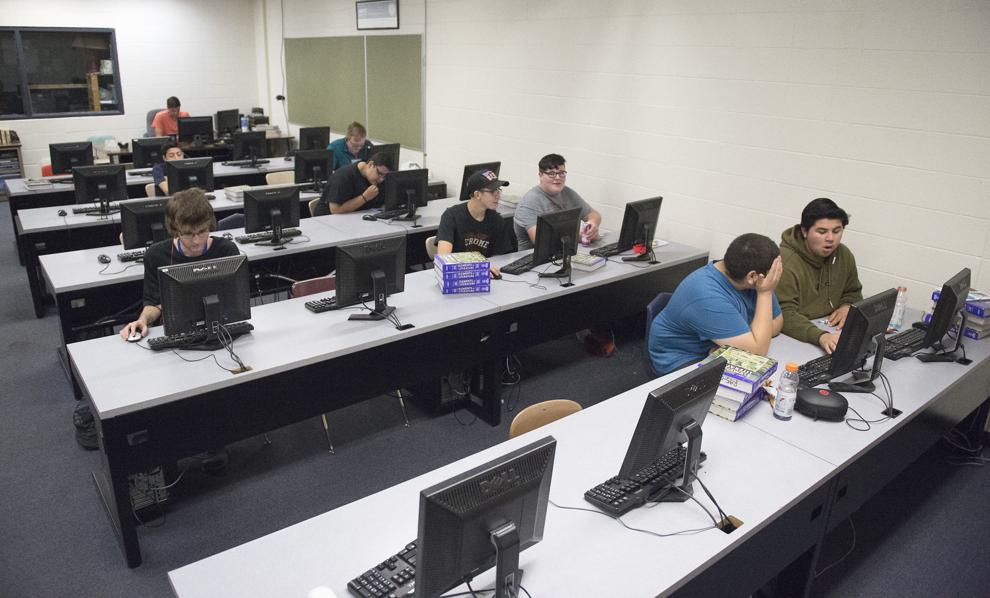 In Cassia County, the school district's long-range facilities planning committee will present a formal recommendation in August to the school board.
"The facilities group is considering every option and not ruling out a school bond at some point," said Debbie Critchfield, spokeswoman for the Cassia County School District.
The group has been meeting since October to discuss facility needs, Critchfield said, including "learning from missteps" surrounding a 2015 bond election seeking public input.
Voters approved a $37 million measure in 2015, which included opening Burley's new John V. Evans Elementary School in 2017. But an architect underestimated costs, so the district pursued a $15 million bond in 2016 to try to make up the difference. Voters rejected the additional ballot measure, forcing the district to scale back its list of facility projects.
This fall, Burley will have four neighborhood elementary schools for the first time. "We're feeling comfortable with the elementary situation," Critchfield said.
Now the concern is that Burley Junior High School and Burley High School are overcrowded. The 2015 bond called for classroom additions at each of the buildings, but those projects were nixed due to the funding shortfall.
The school district is conservatively predicting a 2 percent annual growth rate. It had 5,531 students enrolled last school year — a few hundred more than the 2012-13 school year.
In Kimberly, Schroeder said he doesn't think people realize how much the school district has grown in recent years. "Growth is a problem, but it's a good problem to have. I'd much rather be dealing with growth than a declining enrollment."
Beth Stanger has lived in the district for nine years. When her oldest daughter — now in middle school — started kindergarten at Kimberly Elementary School, there were 650 children at the school.
Last school year, there were about 1,000.
"We've been here through the little growth — the 1 or 2 percent growth — but we were also here when they hit the 5 or 6 percent growth," said Stanger, who has two children in the school system and is president of Kimberly's Parent Teacher Student Organization.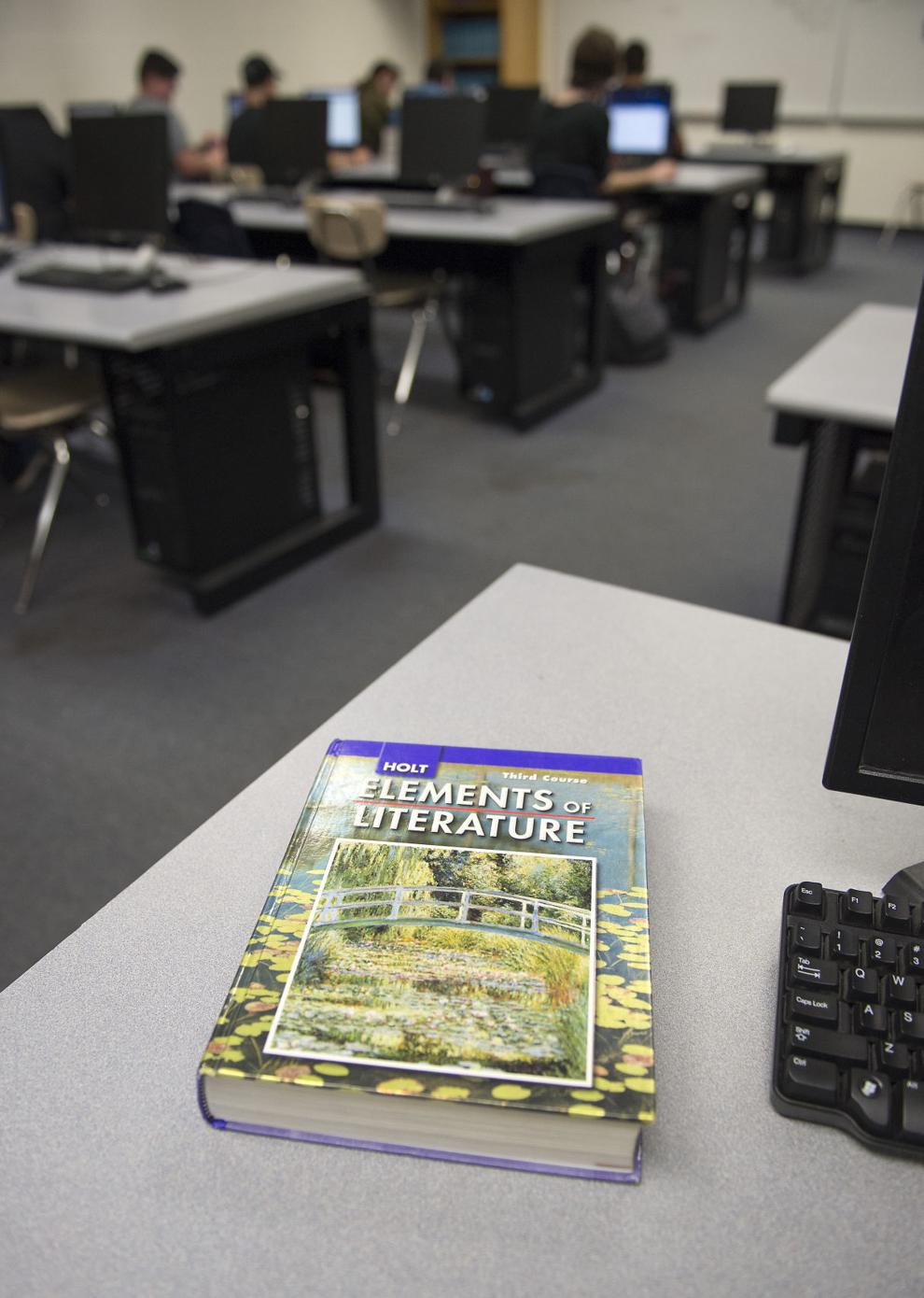 Schools have done a good job pushing to keep student-to-teacher ratios low and hiring paraprofessionals to help out classroom teachers, she said. "I didn't feel like the kids' education was affected."
Large school districts tend to be better equipped than smaller ones to handle growth. In big districts, more school campuses and space are usually available. In Kimberly, a district that will add its fourth campus this fall, student growth has been equivalent to an entire new school over the past six years.
"We've seen some staggering growth," Schroeder said.
What about rural schools?
While Twin Falls and Burley-area schools are growing quickly, that generally isn't spilling over to the smallest, most rural Magic Valley school districts. In some communities with limited housing and not much new business activity, school leaders say their enrollment isn't fluctuating much.
The Valley School District in Hazelton — about a 30-minute drive from Twin Falls — has about 600 students.
"The trend so far is just that we're holding steady," Superintendent Eric Anderson said.
Other small, rural Magic Valley school districts—Buhl, Hansen, Bliss and Shoshone — also told the Times-News in April they're predicting flat enrollment numbers for next school year.
The biggest reason for Valley's flat enrollment, Anderson said, is a lack of new subdivisions in Eden or Hazelton. "I don't suspect that will happen in the immediate future. Until that happens, I see us staying about where we're at, unless something changes in the next several years."
But when homes do come on the market, he said, they sell quickly.
Anderson describes Hazelton and Eden as a "very rural area." It's possible if Twin Falls continues on pace with growth, he said, the spillover effect on Kimberly could continue out toward Hazelton and Eden.
The guessing game
School districts try to predict how many students they'll gain each year, relying on information about new companies coming to town and planned new subdivisions. Ultimately, though, it's just an educated guess in the weeks leading up to the first day of school.
The Twin Falls School District has grown about 3 percent each of the past two years. Like other growing Magic Valley school districts, the district has budgeted conservatively, assuming only 2 percent growth.
The Jerome School District — which has about 4,000 students — has gained more than 460 students since the 2010-11 school year. District leaders expect to see about 75 to 100 more students next school year and again the year after that.
"We believe the most growth is going to be at the high school for the next two years due to the sizes of the classes that are moving through the system," Superintendent Dale Layne said.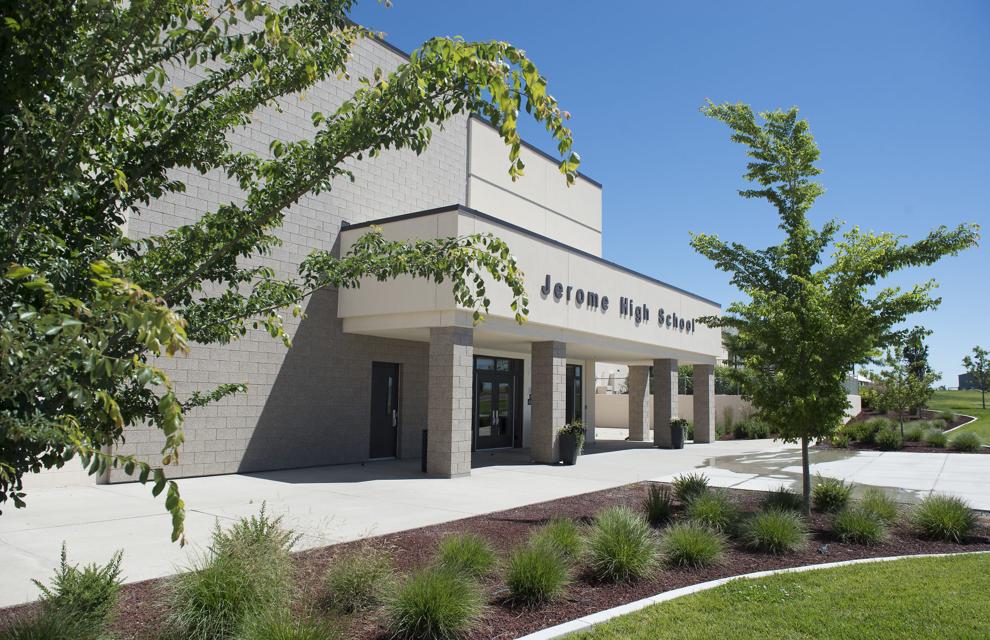 In Kimberly, enrollment growth has been as high as 7 percent some years. Student numbers are expected to surpass 2,000 by the 2019-20 school year.
"It's very hard to guess from year to year what percentage of growth you're going to see," Schroeder said. He anticipates seeing another enrollment spike around 2020, once more subdivisions are built.
Stanger is a member of the school district's 25-year facilities planning committee, and said the district is prepared for growth and has back-up plans.
"I know they're already planning," she said, and she doesn't envision huge class sizes becoming an issue.
School officials are going into the future with eyes wide open, Schroeder said, but "just because you have a plan doesn't mean it's going to be seamless."
'A huge commitment'
With more enrollment growth expected in the next few years, several school districts are exploring the need for new schools.
The Twin Falls School District is predicting it will need to build a new elementary school in five years and a new high school in 12 years, Dickinson said. The district will likely reconvene its long-range facilities planning committee in two or three years.
Dickinson said he predicts the new elementary school could be in south Twin Falls, but it depends on how quickly new homes are built in that area.
In May, the Twin Falls school board voted to buy 58.7 acres of land — with a $520,000 price tag — that could be used for a future high school site. The parcel is at Blue Lakes Boulevard South and 3600 North. The school district also owns land near the Sunway Soccer Complex in northwest Twin Falls.
There are two philosophies to handling growth, Dickinson said: wait until schools are overcrowded and there are lots of portable classrooms, or get ahead of the growth by building schools to grow into.
In Twin Falls, the community has been supportive, he said, noting the ideal window of opportunity to build a new school is when buildings are "full, but not overcrowded."
"Building new schools is a huge commitment from the community," Dickinson said.
In Kimberly, despite overcrowding in the middle and high schools, Schroeder said there are no plans to build new schools on the heels of the new Stricker Elementary.
In the meantime, the district plans to explore options for how to utilize available square footage at Kimberly Elementary — such as for College of Southern Idaho classes for high schoolers or specialized academies. The school has two portable classrooms – buildings that resemble mobile homes with classrooms inside.
Using portables isn't ideal, Schroeder said. "It definitely is not something our school board and our community likes having."
In Jerome, voters approved a nearly $24 million bond in 2014. The bulk of the money was used at Jerome High School for a new wing, including more classroom space and a second gymnasium. Money was also used to add classrooms at other campuses.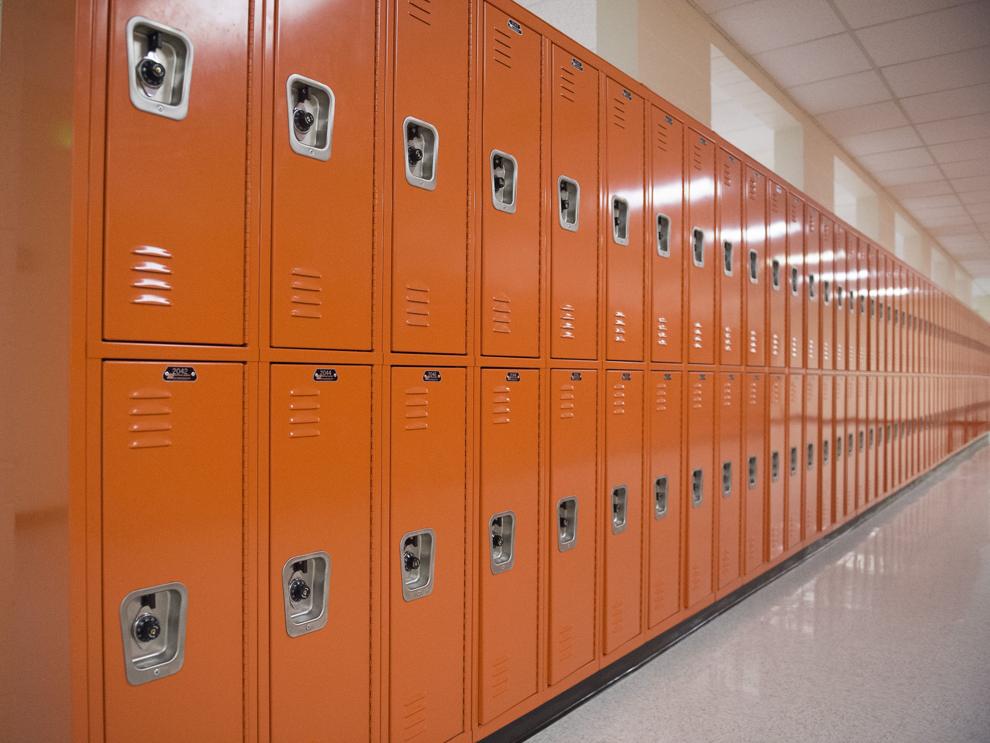 Although classrooms were added on, the problem is "the infrastructure of the building itself isn't always conducive," Layne said. So while districts can add additional classroom space, common areas like school cafeterias and hallways remain overcrowded.
The Jerome School District is scoping out land for a possible new school, with a construction timeline still unknown.
Layne said his best guess is a new campus will be an elementary school, but "we'll go through a process with the community as far as input."
Jerome Middle School — the only middle school in town — has about 1,000 sixth through eighth-graders.
"That's a large middle school," Layne said. "We're trying to figure out if there's a way to help there also."
Charter schools
Xavier Charter School in Twin Falls is also coping with enrollment growth, but it's restricted by charter and facility constraints.
"We know we're limited by the size of our facility at this point in time," administrator Gary Moon said.
The school's enrollment — including the number of students allowed in each grade level — is regulated by the Idaho Public Charter School Commission.
Xavier ended the school year with 705 students and expects at least 720 when classes resume this fall.
"I believe if we add more modular units, we'd be near our capacity of 810 students," Moon said
Unlike traditional public school districts, Idaho charter schools aren't allowed to bring ballot measures to voters to help pay for operating or building expenses.
"We have to come up with different means of funding and expansion," Moon said.
Xavier has two modular buildings — another word for portable classrooms — on campus, with a total of four classrooms.
School officials have worked with a Boise-based architect to figure out how to maximize and expand classroom space, and build science labs. The school also has a marketing and fundraising director, allowing Xavier to pursue outside sources of funding to work around its funding restraints.
Demand for more teachers
As students pour in, school districts naturally require additional teachers. But finding teachers to fill open positions is difficult because of a statewide teacher shortage that's hit south-central Idaho harder than any other region in the state.
As student numbers increase, so does state funding based on average daily attendance. That allows school districts to hire more teachers.
But many Magic Valley school districts hire more teachers and support staff than state funding covers. And they often boost salaries above the state minimum to help attract and retain educators.
For next school year, Jerome School District plans to add seven new job positions. Three of them hadn't been filled as of early July, even though the district began looking for teachers in February.
If a school district hires too many teachers, it may not have enough state funding to cover the costs. But if it doesn't hire enough teachers, it's nearly impossible to find them once a new school year starts.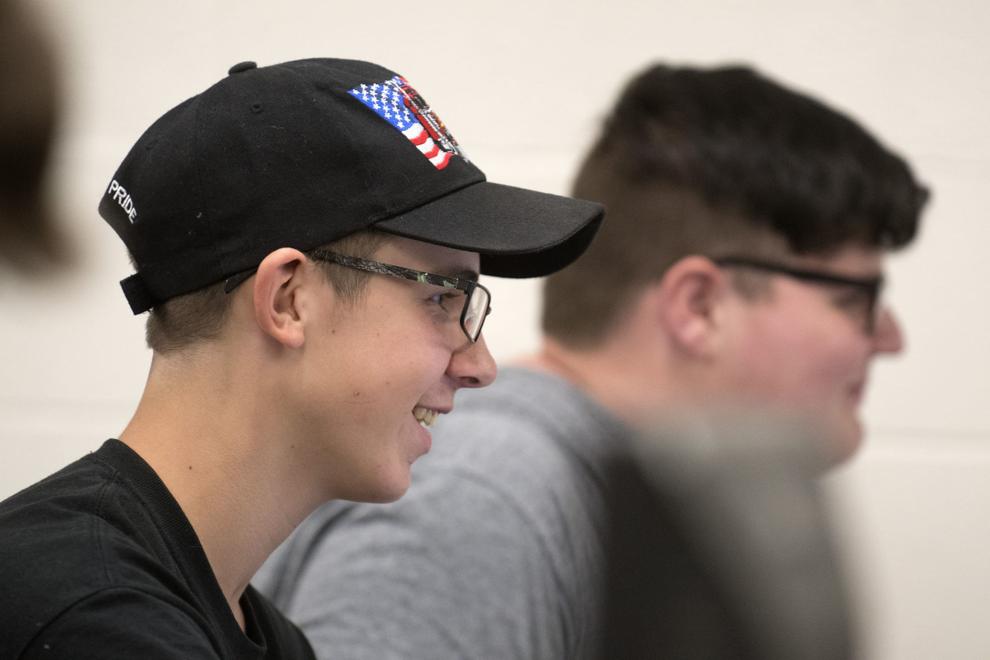 In Kimberly, enrollment began growing just after the economic recession of the late 2000s — a time when the district had cut job positions.
Teachers can be added using state funding, Schroeder said, but enrollment growth has also put a strain on support staff such as administrative, clerical and maintenance workers.
"We haven't been able to keep up with the pace of enrollment," he said. "Those positions are being stretched very, very thin."
How are other school districts coping?
Plenty of other growing cities' school districts in Idaho and the western U.S. have grappled with enrollment growth. But since many of those are significantly larger, their solutions for absorbing students would be tough to emulate here in the Magic Valley.
West Ada School District in Meridian — Idaho's largest school district — has about 39,500 students. That's more than four times the size of the Twin Falls School District, by far the biggest district in the Magic Valley.
It has seen explosive enrollment growth, gaining an average of 975 children each year. Over the past 20 years, the district has built 23 new schools.
"It's just kind of a way of life here in West Ada," district spokesman Eric Exline said.
A few years ago, when the Twin Falls School District was preparing to redraw elementary and middle school boundaries to accommodate three new schools, Exline explained West Ada's process to Twin Falls' attendance zone committee.
West Ada serves all or part of six different cities, spanning 382 square miles. Under a long-term facilities plan, the district expects to build seven new schools in the next 10 years — two high schools, two middle schools and five elementary schools.
Within school district boundaries, 14,000 home sites have been approved for construction. Using U.S. Census data, that means an estimated 11,000 more students could be in the pipeline to come to West Ada schools in the next decade or so, Exline said.
There's only one real mechanism to deal with enrollment growth, he said, and that's pursuing bond measures. "When you're running bonds and opening new schools every two years, that's a lot."
It also means changing school attendance zone boundaries frequently. "It's emotional and it's a really charged process," Exline said.
Voters approved West Ada school bonds in 1996, 1998, 2002 and 2005. The 2005 bond was the largest, at $139 million. One of the last facilities built before the recession was Rocky Mountain High School, which opened in 2008.
"When we were thinking about running another bond, the recession hit," Exline said.
West Ada has often been able to run new bonds without the property tax rate going up, he said, due to an increase in market value, but that wasn't possible during the recession.
A 2014 attempt to pass a bond was unsuccessful. The district tried again in 2015 and the $96 million measure passed, providing money for two middle schools, an elementary school and the expansion of an existing high school.
This March, voters approved a $95 million bond to build a new high school and a new elementary school.
"Management of the bond projects and trying to keep them on time and budget is a difficult task," Exline said. "It's very time consuming. You can be caught off guard by just changes in the bid environment and the cost of construction."
School bonds require a two-thirds supermajority vote to pass, providing another barrier for schools to acquire the funding. Though the 2014 ballot measure is the only one in West Ada that has failed in recent years, the supermajority requires communities to be fully on board with the measure.
"That means that you have to have the trust of your community," Exline said. "They have to know you're planning well and spending money well."
Idaho is the fastest-growing state in the U.S., but it's hardly the only state where cities are grappling with growth. Fort Collins, Colo., for example has seen persistent enrollment growth in recent years.
The approximately 30,000-student Poudre School District in Fort Collins has grown 1 to 1.5 percent annually for the last five years.
That equates to about 300 to 500 more students each year — about the size of an elementary school — but growth is interspersed in different geographic areas, said school district spokeswoman Danielle Clark.
It's easier to absorb students in larger school districts, Clark said. "Up until this point, we've been able to accommodate the growth with things like modular classrooms."
Some Fort Collins high schools that were originally built to accommodate 1,600 students now house more than 2,000.
Enrollment growth has now slowed down a little bit compared with what school officials were projecting, Clark said. But still, "we've really started to feel the pinch within the last couple of years."
In November 2016, voters approved a $375 million bond to build three new schools: an elementary school and two sixth through 12th grade campuses. But construction hasn't started yet.
Projects have been tied up in litigation — a series of rulings and appeals involving community activist Eric Sutherland and the topic of tax-increment financing — for the past two years, Clark said. She hopes a decision will be made by the Colorado Supreme Court in the coming months.
Back in eastern Idaho, the Bonneville Joint School District has about 12,500 students. The district's boundaries include a portion of Idaho Falls, along with Ammon, Iona and Ucon.
District officials wanted to build a new middle school and a new $25 million elementary school to help alleviate overcrowding, Idaho Education News reported in January. But community pushback and concerns led the school board to pursue a bond just for a middle school and other smaller projects. Voters approved the $35.3 million measure in March.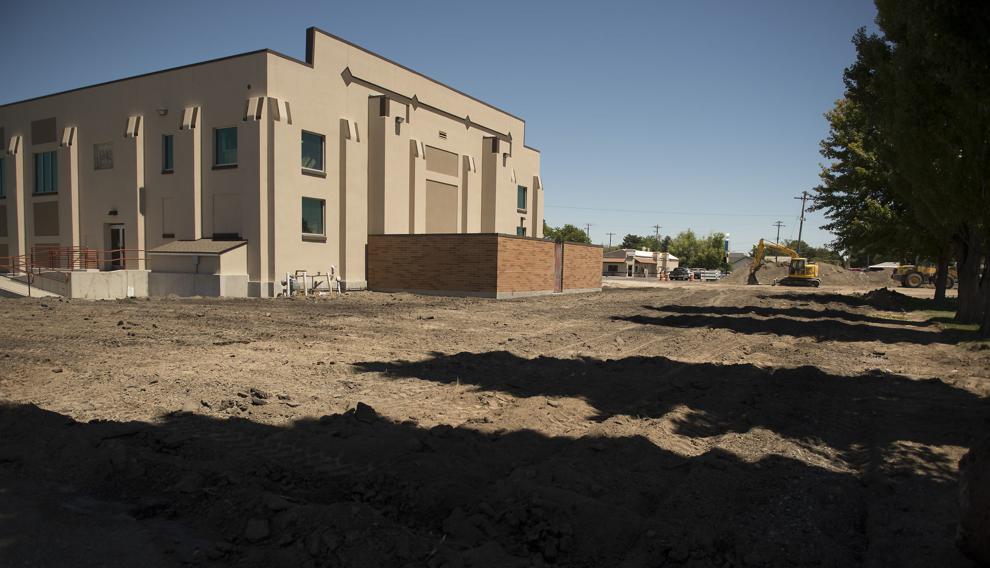 Unlike Twin Falls and neighboring Magic Valley school districts, Bonneville's growth has been slow and steady. The district has seen an approximately 3 percent annual enrollment increase for the past 15 years.
The early 2000s is "when we really started to see the uptick in our enrollment," said Scott Woolstenhulme, assistant superintendent of the Bonneville Joint School District. Until then, student numbers had remained fairly stable.
Woolstenhulme said he has heard anecdotally when a city hits around the 50,000 population mark, "it's almost like a magic number" for how it fuels further growth. Idaho Falls' population is about 61,000, according to 2017 U.S. Census Bureau estimates.
Another factor in Bonneville school growth: One major homebuilder was building homes inexpensively on the Bonneville school district's side of Idaho Falls, which brought a lot of young families into the area, Woolstenhulme said.
Over more than a decade from 2000 to 2013, the district built seven new elementary schools. "We basically doubled the number of elementary schools we had at that time," he said.
But district officials knew they weren't meeting the needs at the high school level. A decade ago, a facilities planning study showed it was "very evident we needed to be bonding for a high school," Woolstenhulme said.
But like in West Ada, it was around the time of the economic recession when a recommendation came to the Bonneville school board.
"The school board said absolutely not," Woolstenhulme said, because it would have meant a tax increase for property owners. Instead, "we started adding lots and lots of trailers to our high school."
The district purchased portable classroom buildings from neighboring school districts and private schools. That helped get through the next few years.
On the district's third attempt, voters passed a $55.3 million bond for a new high school in 2015 — plus $8.2 million for an athletics complex and performing arts center at the new school — and the campus opens in August.
New schools will take care of middle and high school needs for the next 15 to 20 years, Woolstenhulme said. But now the district is again over capacity at its elementary schools.
The district plans to gradually move portable classrooms from the high schools to elementary schools, he said, but will need permanent classroom space in the future.
For Woolstenhulme, the biggest surprise of coping with enrollment growth and building new schools was community opposition to the high school bond.
Bonneville passed five bonds for elementary schools without any significant organized opposition, Woolstenhulme said, but they didn't increase the levy rate.
With the high school, "we faced quite a bit of unexpected criticism," he said, and the level of opposition and tactics "really caught us by surprise. None of us were really geared up for that."
Woolstenhulme said he hears a question from community members: "When are you going to stop asking for bonds?"
But as long as enrollment keeps growing, the district will need to keep building schools, he said. "It's just not going to stop."