Twin Falls — Local lawmakers anticipate disagreements over climate change education, vaccine requirements and other controversial administrative rules to make up a significant portion of the next legislative session.
Teachers from across the Magic Valley attended the annual Pie and Politics forum Monday, hosted by region four leaders of the Idaho Education Association.
The event allowed legislators to address their priorities on key issues ahead of the upcoming legislative session. Most of the discussion centered around the expected administrative rule challenges in 2020.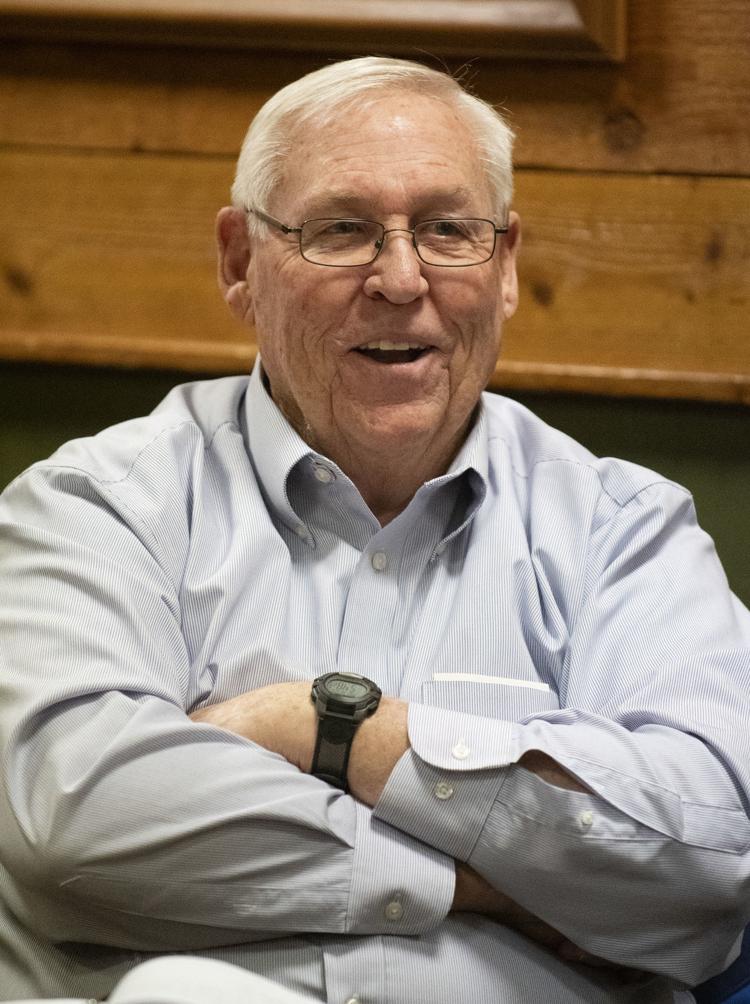 Sen. Lee Heider, a Twin Falls Republican, said much of the rules process will involve sifting through the opinions of vocal minorities.
"We'll get through that, and then we'll move on to the things that are more important," Heider said. "This year is just going to be a really strenuous year when it comes to going through all the rules and making sure they're appropriate."
Administrative rules — effectively laws in Idaho — automatically sunset each year on July 1. Lawmakers usually vote to extend the rules, but a dispute between the House and Senate this year sent them home without a reauthorization deal in place.
That gave Gov. Brad Little broad authority to remove or change all of Idaho's administrative rules. Little announced last week that he cut or simplified 75% of the rules, making Idaho the least regulated state in the country.
The 2020 Legislature will get the opportunity to review and approve the rule changes and could cut other rules left on the books by the governor as "temporary and proposed."
House Education Committee Chairman Lance Clow, a Republican from Twin Falls, said he anticipates a revival of a battle on state science standards, especially those regarding climate change.
In 2018, the Legislature approved science standards that mention human involvement in climate change. However, approval came despite attempts from the House Education Committee to cut areas citing humans as the primary cause of climate change.
You have free articles remaining.
"We want students to come out with a knowledge of all of the contributing factors, and we felt that was a problem," Clow said.
Those standards were to be in place for five years, but the current rules review process could bring back that debate.
"There is a group of legislators that just think that this is some form of evil and they need to be rejected," he said. "I'm not in that camp but even though I'm a chairman, I'm still only one vote."
Several rules will be considered by the House Health and Welfare Committee, said Rep. Laurie Lickley, a Jerome Republican.
"The administrative rules coming before health and welfare probably will be picked apart more than any other rules in this legislative session," she said. "They're all up for grabs."
Opponents want Idaho to change to an opt-in system, but those attempts have been rejected in the past, she said.
"Please know I have your interests on immunization in hand," Lickley told the group of teachers.