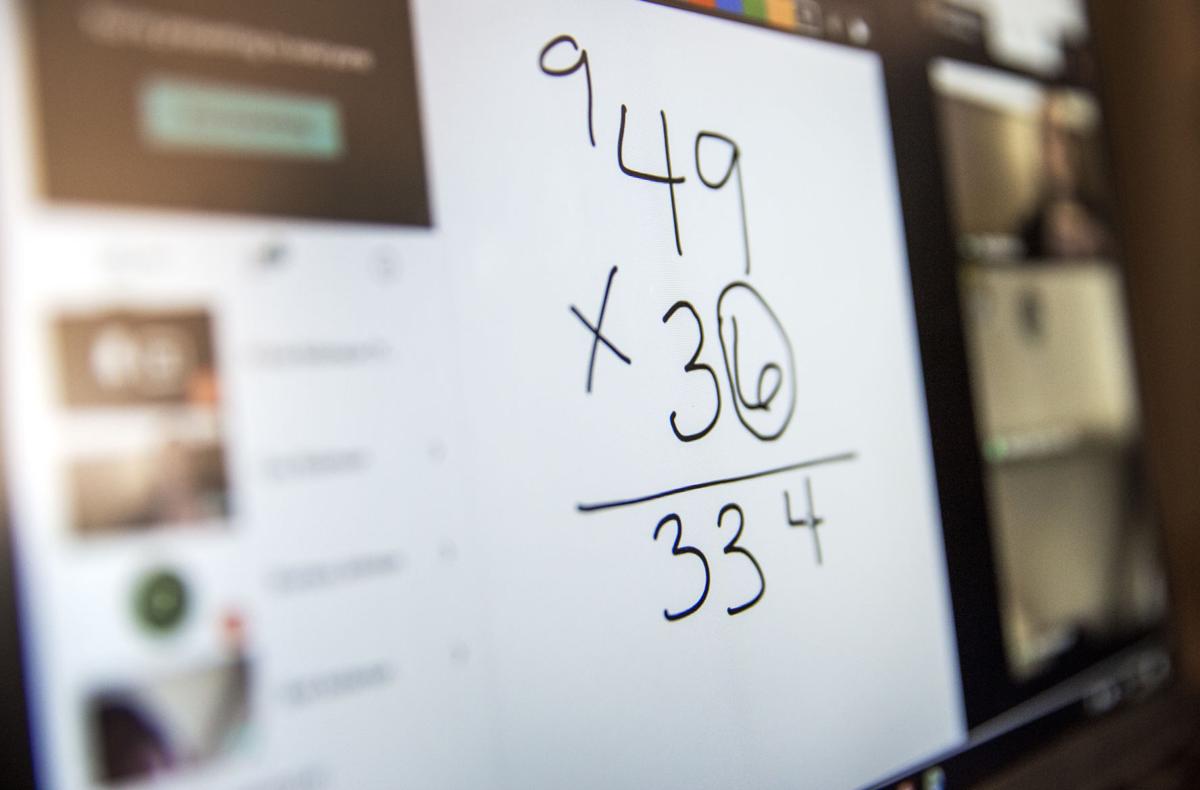 JEROME — After a lengthy discussion about changing the district's attendance schedule, the Jerome School District Board of Trustees decided to maintain the status quo. At least for now.
The school board held a special meeting Friday morning to review South Central Public Health District's most recent COVID-19 risk assessment for the Magic Valley. Using this information, as well as survey responses from parents and teachers, the board discussed whether to change the district's attendance plans.
Students are attending school in person four days a week with Wednesday serving as a remote learning day. A day without students in the classroom provides teachers with time to prepare lesson plans for students who are out of school because they are quarantining, as well as students who have chosen to attend school virtually during the pandemic.
In its assessment, the health district found Jerome County's COVID-19 case rate is at high risk. But the district's numbers have continued to remain low since returning from Christmas break, Superintendent Dale Layne said.
As for the survey results, Layne said the more than 600 responses varied significantly in their opinion of how the district should move forward.
Some parents said they were concerned about their children not receiving the same level of education on Wednesdays. While others said that if there's going to be a remote learning day, it shouldn't be in the middle of the week.
Layne said he initially proposed reserving Wednesday as the remote learning day so students would treat the day as a continuation of the school week. But this has made it difficult for parents to help their children with school assignments after they get home from work.
Layne said if the board wants to continue this four-day schedule, it could consider moving the remote learning day to Friday, which then provides parents with the time to help their children with homework assignments over the weekend.
Board members expressed support of the idea, but also grappled with the issue of students only having four days of in-person instruction. They acknowledged that it's better for students' education to return to a normal week of five days.
"There comes a time where we have to do what's best for the entire community and that includes educating our students to the best of our ability," board chair Alice Thibault said.
Thibault suggested the district return Wednesday to an in-person day, and in exchange, make Friday an early-release day where students could leave school at noon and complete assignments remotely the rest of the day.
This change would provide teachers with some time without students in the classroom, but would also get the district closer to its normal schedule. This would also give students a chance to grab breakfast and lunch at school.
Layne said this change is possible, but that it would truncate the time older students would spend in each class. Teachers probably wouldn't be able to go over a lesson, but they could meet with students and hand out new assignments in person.
With limits on what can be accomplished in half a day, board member Esther Peters said she doesn't see the benefits of this change — other than it providing students with a chance to eat two meals at school.
Without a clear consensus on a solution, the board voted to continue with the existing plan, although the board directed Layne to take a closer look into the option of turning Friday into a half day. That board voted to pick the item back up during its next meeting on Jan. 26.