JEROME — Classrooms are tight in Jerome but parents could drop off both kindergarten and sixth-grade students at the same place if a new school is built.
More space is needed as the number of middle school students nears 1,100, Superintendent Dale Layne told parents and staff during a community meeting Thursday night.
"We have so many kids at the middle school right now, so we're trying to come up with a solution," he said.
Currently, the district owns about 20 acres near East Avenue H and South Tiger Drive. About 14 acres are zoned for a new school, and the district could eventually sell the rest to a developer.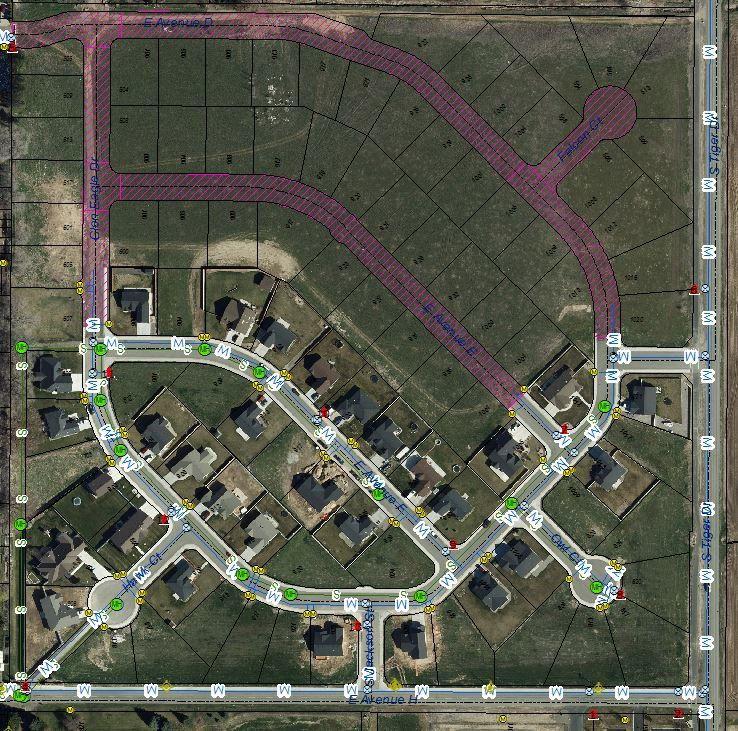 Thursday's meeting was intended to gather public feedback on which grades should attend which buildings if the new school is approved.
The most popular plan was to serve kindergarten through sixth grade at the current sites of Summit Elementary, Horizon Elementary, Jefferson Elementary and the potential new school. Seventh and eighth grade would attend Jerome Middle School.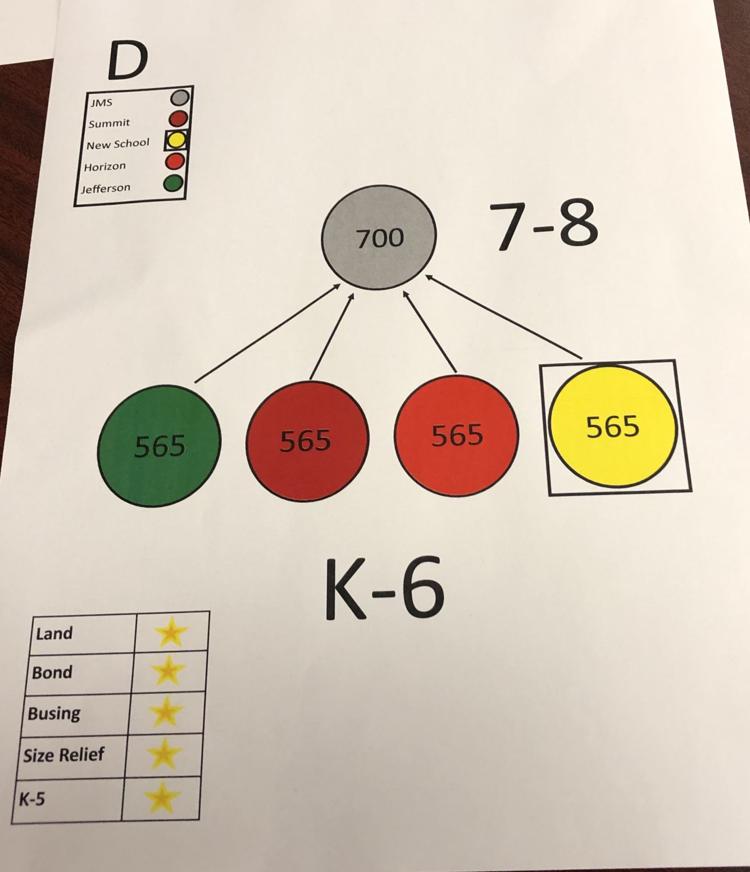 Layne said the concept would create a neighborhood school, which would simplify busing and save an estimated 30 minutes on the commute before and after school. It would also mean parents with multiple children could make fewer stops, he said.
You have free articles remaining.
"Right now every bus goes to every school," he said. "Traffic, theoretically, would go down because you wouldn't have as many cars and as many buses."
Another consideration at the meeting was where to place sixth-graders, who currently attend Jerome Middle School with seventh- and eighth-graders. Some parents might not want sixth grade with kindergarten, and others might not want them with eighth grade, Layne said.
The group concluded K-6 schools would allow for peer mentorship opportunities and could encourage more parent volunteers.
The configuration would also allow for a potential all-day kindergarten, Layne said, adding that he hopes to implement that as soon as possible.
"I'm an educator," Layne said. "Our kids are coming in low in kindergarten. We need all-day kindergarten."
Some remodeling would likely be done at the other buildings to ensure equity, he said.
Trustees will review community input and decide on a configuration. The district will then provide that information to an architect for a cost estimate.
Layne said a meeting will be held in January to provide details on the cost of the bond and levy rates.