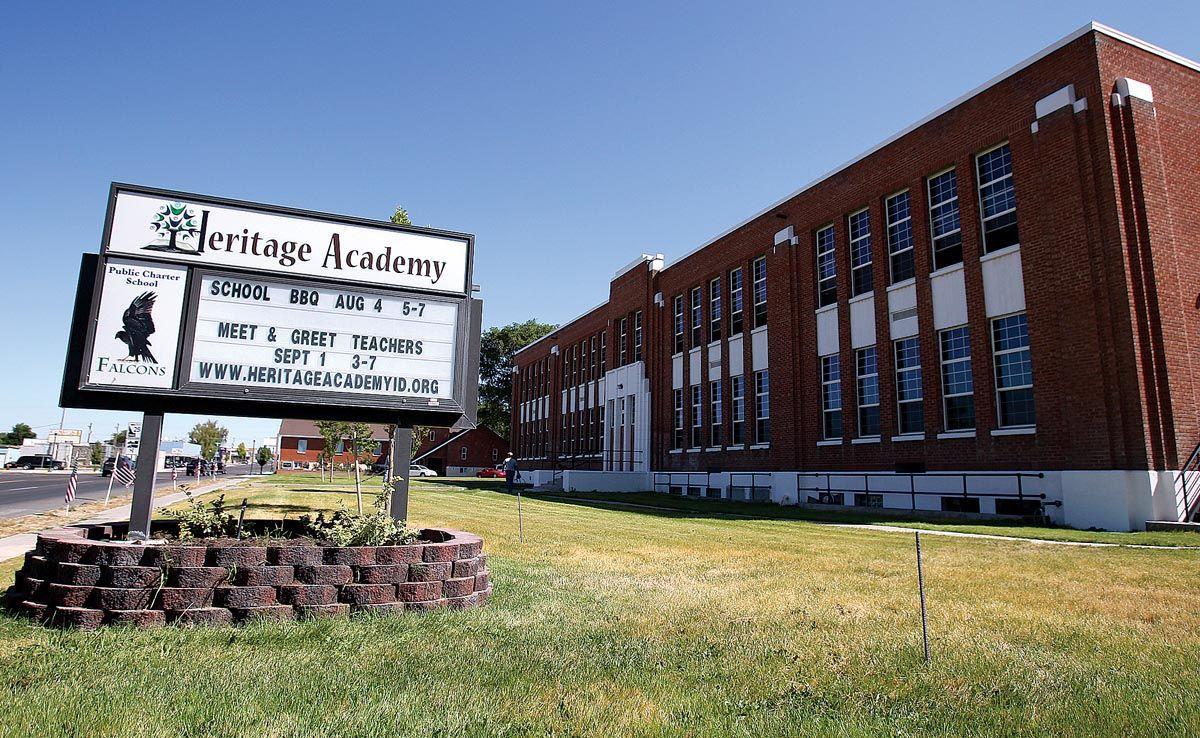 JEROME — School officials are requesting an investigation of a state education commission in response to criticism made behind closed doors.
Heritage Academy administrators have filed an official request with the Office of the Idaho Attorney General to investigate the Idaho Public Charter School Commission over comments revealed in leaked audio.
Action is needed to address the PCSC's deep-rooted bias against certain charter schools, Joe Borton, the school's attorney, told the Times-News on Friday.
"The commission is the judge and jury for a large number of charter schools," Borton said. "When they show apparent bias and disregard, it calls into question the fairness of their oversight."
In April, PCSC held an executive session, closed to the public, to examine charter renewals for several schools in the state. In June, PCSC accidentally released audio from the private meeting, which disclosed a callous discussion centered around how to convince legislators to close schools with low academic performances, including Heritage Academy.
Chairman Alan Reed can be heard on the recording advocating against the renewal of Heritage's charter and suggesting students would be better served in Jerome School District's standard schools.
"What do we do as a society with that town?" Reed asked the commissioners, who responded with laughter.
One commissioner told Reed, a dairyman, to open an ice cream shop in Jerome, to which Reed countered: "Ice cream doesn't make brain cells."
Commissioners accused Heritage Academy Superintendent Christine Ivie of "malpractice" and claimed she was happy after Heritage fell into the state's bottom 5% for school academic achievement, qualifying them for an additional $87,098 of federal money.
They suggested Heritage's board is not engaged and approves Ivie's ideas with a "rubber stamp." One commissioner can be heard suggesting Ivie and the school board aren't interested in education and "should run a social service agency, not a school."
Comments made by members of PCSC were "inaccurate and derogatory," Ivie wrote in a statement to the Times-News.
"I think it is unfortunate that staff members and commissioners responsible to serve as leaders in education would speak in the manner they did about educators in our state," Ivie's statement says.
Only 13% of Heritage students are proficient in math and only 17% are proficient in English language arts, according to 2018 data from the Idaho Department of Education. That's below the district rate of 30% in math and 39% in language, and even further behind the state level of 44% in math and 54% in language.
Heritage's enrollment consists of populations facing greater barriers to academic achievement, including 94% of students who qualify for free and reduced price lunch, 25% of students with disabilities, and 23% of students learning English.
Students have shown growth consistent with the district and state, Ivie's statement says.
"I work with talented educators every day and I am proud of the hard work and accomplishments of the teachers and students at our school."
PCSC purposely misrepresents data and sets schools up to fail by subjecting them to a "constant barrage" of audits and creating unattainable academic standards, Idaho Coalition of Charter School Families President Tom Leclaire wrote in a statement.
"It's disgusting," the statement says. "They favor some schools and attempt to destroy others based solely on their personal views. Unfortunately, this has all happened behind closed doors, based on false information, and without giving the schools the opportunity to even know of the charges, let alone defend themselves."
The Department of Education defended the use of the executive session as necessary to protect personally identifiable information from student records.
On the recording, PCSC Director Tamara Baysinger can be heard emphasizing the importance of privacy.
"I would ask you please don't take notes," she told commissioners. "I don't want any of these numbers to leave the room."
Later, she can be heard saying that not all of the information being shared was exempt from open meeting laws, and that it did not make sense to parse out what needed to be shared publicly.
"Obviously not all of these are confidential but a significant number of them are because a lot of these schools are small.... just some of these numbers are protected."
PCSC was instructed to move into private session by the Office of the Attorney General, and comments from the recording are being taken out of context, Reed wrote in a statement.
"Due to a mistake, it was recorded. Then because of another mistake, it was sent out," Reed's statement says. "When you are in a meeting where you believe you are having a very frank and honest discussion that is only between you and another person you do not protect your language the way you would in a public meeting."
An investigation is needed to unveil the scope of the open meeting violations, Borton said.
The comments made by PCSC members are not consistent with good governance, Heritage board spokesman Jeff Pierson wrote in a statement.
"Dr. Ivie and her staff have the full confidence of our board and we appreciate their hard work and dedication," the statement says. "Good behavior and fair play are the basis of trust. Right now we find it a little hard to trust the commission."
Be the first to know
Get local news delivered to your inbox!