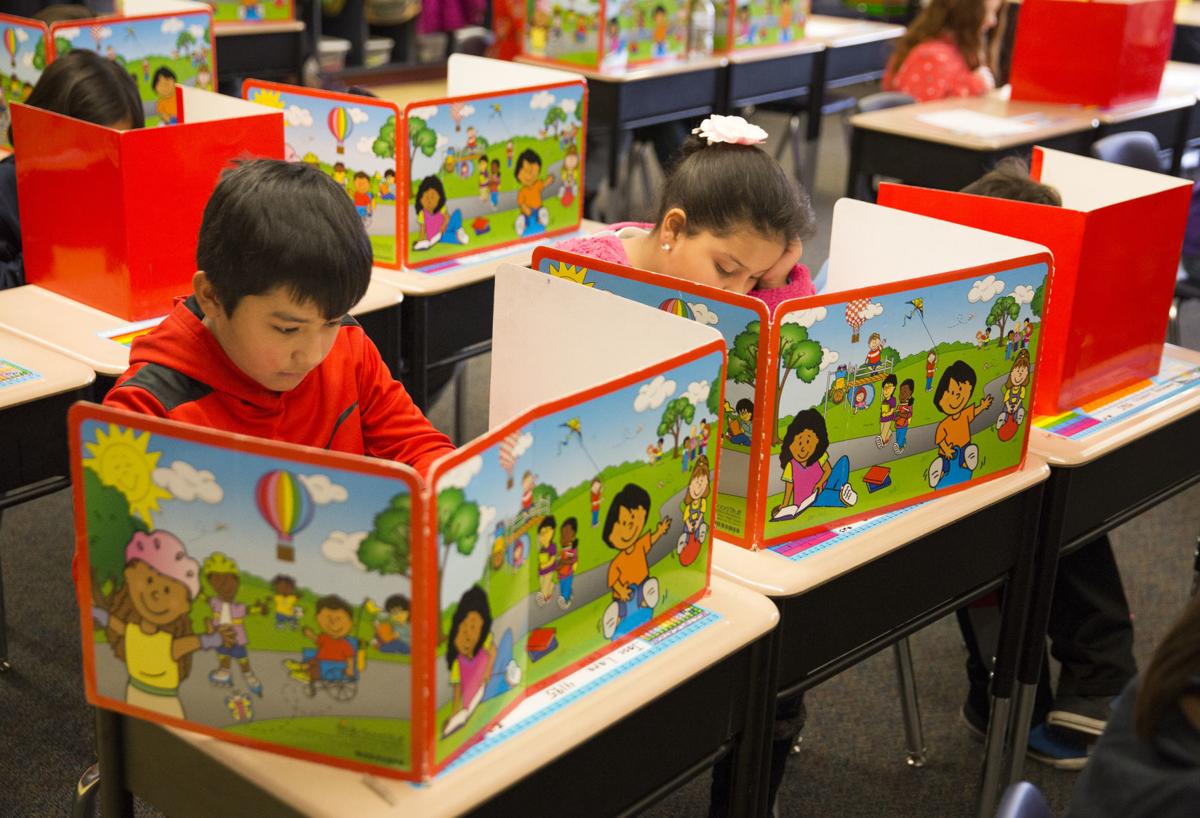 WENDELL — One week in late January, three children arrived at Wendell Elementary School from Mexico with no English language skills.
Though it's fairly unusual for Wendell to receive that many new students in one week, it's a familiar challenge for the district's educators. Helping students learn English as a second language is a normal part of life in Wendell School District.
"It's just who we are, and we just make it work," said Paula Chapman, Wendell Elementary School principal.
Across south-central Idaho, 11.4 percent of students are English language learners, according to the "Idaho's Educator Landscape" report released in January by Regional Educational Laboratories Northwest. But in Wendell, that percentage is significantly higher.
At Wendell Elementary School, about 50 percent of students are considered "limited English proficient." About one-third of all students in Wendell School District fall into that category.
The vast majority are Latino, with roots in countries like Mexico, Guatemala and El Salvador. Wendell School District Superintendent Greg Lowe said he doesn't know why the number of Latino students is growing, but they now make up about 65 percent of the district's enrollment.
Students are identified as limited English proficient, or LEP, when Spanish is spoken at home. There are four levels of intervention for students, from those with no English language skills to those with excellent abilities who receive minimal assistance.
As students move through the school system, fewer require extra help. The percentage of LEP students drops significantly after elementary school, to 28 percent at Wendell Middle School and 12 percent at Wendell High School.
That, in the eyes of Wendell administrators, means the system is working for LEP students.
"That's what we want," Chapman said.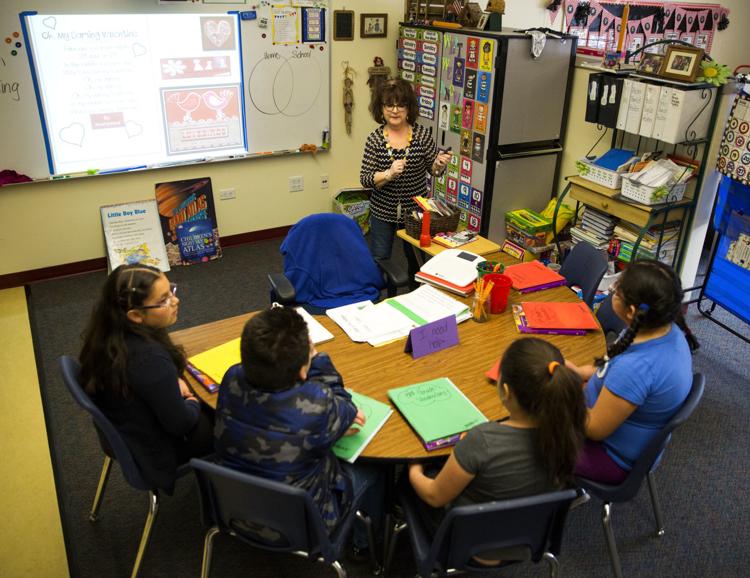 Last year, Wendell Elementary started a newcomer's group for newly-arrived LEP students. They eat breakfast with a teacher's aide to start their day. The aide incorporates English into the interactions, like identifying the words for different foods.
After that, students spend the bulk of their day in a mainstream classroom with their English-speaking peers. Newcomers are paired with a classmate who speaks both English and Spanish to help them out.
"Kids are amazing with picking up language," Lowe said.
All LEP students receive 30 minutes of small group intervention time every day. The level of instruction changes often, depending on how students progress.
Students often work with a teacher on vocabulary words or to get a head start on an assignment they'll do later with their regular class. And instruction relies heavily on photos.
"The visual aids are huge for these kids," Chapman said.
The morning of Feb. 1, a small group of third and fourth-grade LEP students lined the hallway outside a Wendell Elementary intervention classroom. Two teachers — each wearing different football fan attire — asked students to vote on which team they thought would win the Super Bowl that weekend. Teachers used a black marker to tally the results on a poster.
Inside the classroom, students, split into two groups, recited the song "Oh, My Darling Valentine," with the lyrics projected onto a whiteboard.
Then, they moved on to a lesson using a Venn diagram drawn on a whiteboard. Students brainstormed items associated with home, school or both.
That same week, 240 out of 470 children at Wendell Elementary School took a computerized test for English language learners that helps gauge what students know.
In regular classrooms, teachers diversify work for individual students, depending on their English language skills, Chapman said. Teachers often incorporate Spanish words into their classrooms too.
Beyond academic instruction, there are school events reflective of the school's demographics, including a big Cinco de Mayo celebration each year.
Lowe said during job interviews with prospective teacher candidates, the topic of Wendell Elementary's large LEP population always comes up. During the interview, school leaders also listen for the candidate to talk about teaching strategies that work well for all students, including English language learners.
Still, Lowe admits that the district could do a better job of recruiting Hispanic teachers. Chapman said she knows a few Hispanic women in the community who are going to school to become teachers.
The high school also recently started a Latinos in Action chapter, with teenagers serving their community and acting as leaders at school. But one essential step, Lowe says, could make an even bigger difference.
"How do we entice them to be teachers?" Lowe said.
Be the first to know
Get local news delivered to your inbox!