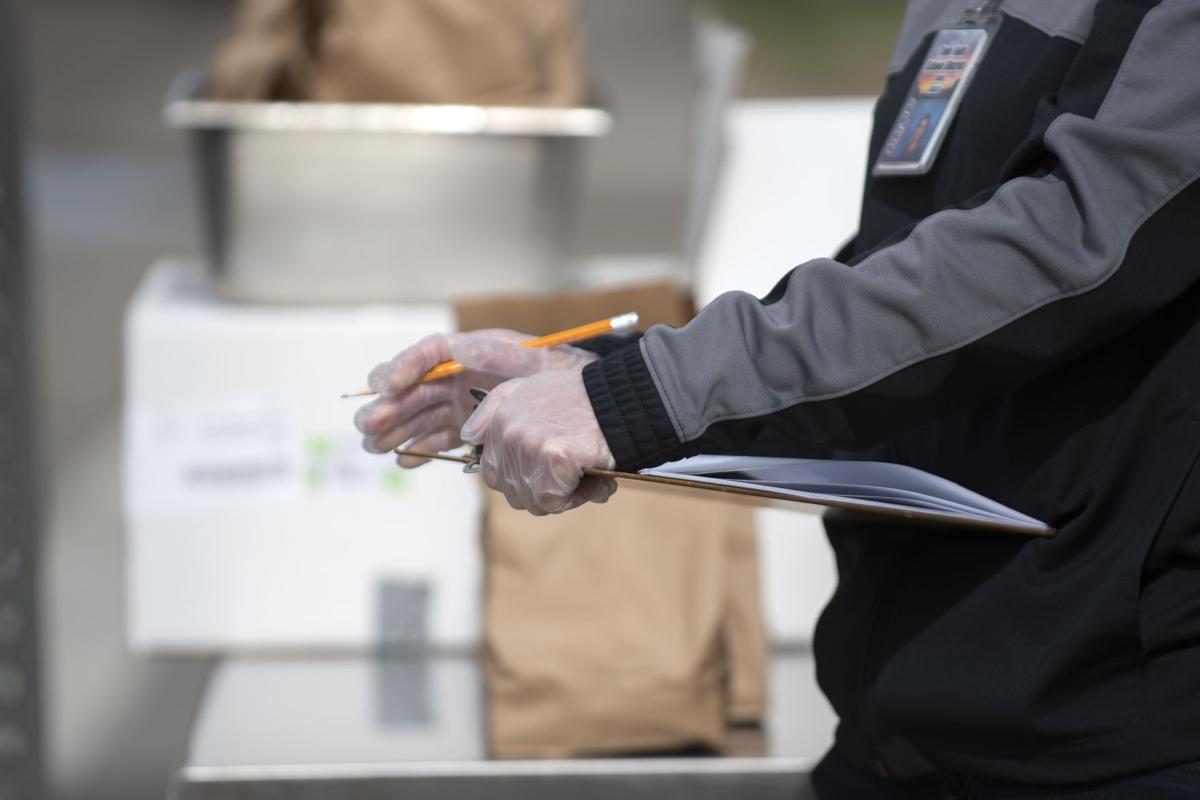 BOISE — A prioritization of other programs and issues over data collection are what Idaho Department of Health and Welfare Deputy Director Lori Wolff said led to a delay in the state's application to be part of a relief initiative that benefits students who qualify for a federal school-lunch program.
Idaho was the last state to apply for the federally funded Pandemic-EBT program, which was part of the coronavirus relief act that came out of Washington, D.C. It provides families with students on free or reduced-price school lunches funds that can be used to buy food.
Six months into the pandemic, with a new school year around the corner, Idaho finally applied to the program on Thursday, Aug. 6, officials told the Statesman. This came after Health and Welfare worked with the Department of Education to formulate a plan.
Idaho families eligible for the program — as many as 43% of students are on free or reduced lunch — could find themselves with upward of $300 per child to spend on meals once the state is officially part of P-EBT. The program provides $114 per child for every four weeks of school days missed, or $5.70 per day, so the exact total of back pay will depend on how much school was missed at the end of spring.
The struggle for data
According to Wolff, in order to be approved for the program, the state needed to show what agency would be contacting families and how it would ensure that funds were properly disbursed.
"The reason this has been kind of a struggle is because the Department of Health and Welfare (IDHW) does not operate the school lunch program. So we have no data, no information about any of the kids on school lunch," said Wolff. "And in order for us to have a federal plan approved, we have to demonstrate to the feds that we can reach out to all of the families and figure out a streamlined enrollment process."
Health and Welfare is responsible for applying for the program because the agency manages SNAP (Supplemental Nutrition Assistance Program), commonly known as food stamps, and can grant the EBT card that families use to pay for groceries.
Serious conversations about the program did not start in Idaho until June, according to both Idaho agencies. By that time, more than 40 states had become part of the federal program, which was first available in March.
Marilyn Whitney, deputy superintendent for communications and policy at the Department of Education, said work started in June, but it wasn't until July that the agencies had their data sharing hammered out and could go through all of the necessary information.
"The state department sent a file that they had ... but the file was only first and last name of the child and date of birth," Wolff said. "Out of the 100,000 kids, we were only able to match less than 10% of them. So we went back to Department of Ed and said this isn't going to work, we need more detailed information."
Wolff said IDHW needed parents' names and contact information, such as addresses and emails, to meet the federal government's requirements. The sticking point was that such information on free and reduced-lunch households is kept by individual districts, not the Department of Education.
It wasn't until the week of July 27 that the Department of Education confirmed that each school district would provide it the data, Wolff said, and then that would be turned over to Health and Welfare.
Other coronavirus priorities
Wolff said the delay until the summer to do work on the program was the result of both departments having other priorities when the pandemic first took hold in Idaho.
"We weren't pushing this really hard in April and May because we were getting the food stamp and Medicaid programs figured out," Wolff said. "I don't think anyone said, 'No, we don't ever want to do this.' It was, we need to get through this first and figure out a way, and early on it was figuring out who would take the lead."
Niki Forbing-Orr, spokesperson for IDHW, agreed that the coronavirus pandemic led to a large amount of work and prioritization.
"It wasn't for lack of wanting to do it. There were a lot of different programs happening and trying to get emergency assistance out whenever we could, as quickly as we could," Wolff said.
The Department of Education said it was always ready to provide any help needed.
"This has been a priority from the very beginning for the department, and not just this specific program, but expansions and waivers for all the child nutrition programs that we participate in as a state," said Whitney.
Moving forward in school year
Gov. Brad Little confirmed at a press conference on Thursday, when he announced that Idaho would remain in Stage 4 of its reopening plan yet again, that the P-EBT application has been filed.
Families who qualify will be receiving a notification from IDHW either by email or mail to confirm information. Once that happens, and the federal government OKs Idaho's joining the program, families will begin receiving the EBT card.
The current federal deadline to distribute all the funds is Sept. 30, but that could be extended. With many school districts in the Treasure Valley, such as Nampa and Boise, already declaring an online start to the fall semester, the program's extension could help many students and families.
"If schools are going to be closed, this would be a great benefit and we would be supportive," Wolff said. "If asked, we would definitely be expressing our support that if students are not in school, that parents have funds that will help them have access to nutritious meals."
Whitney said Superintendent of Public Instruction Sherri Ybrarra would be supportive of an extension as well.
"The superintendent has always been supportive of any programs that ensure children have nutritious meals," Whitney said. "The federal government, just like everyone else, does not know how long this is going to go on. But the superintendent and the department will continue to advocate to make sure children are fed."
Concerned about COVID-19?
Sign up now to get the most recent coronavirus headlines and other important local and national news sent to your email inbox daily.