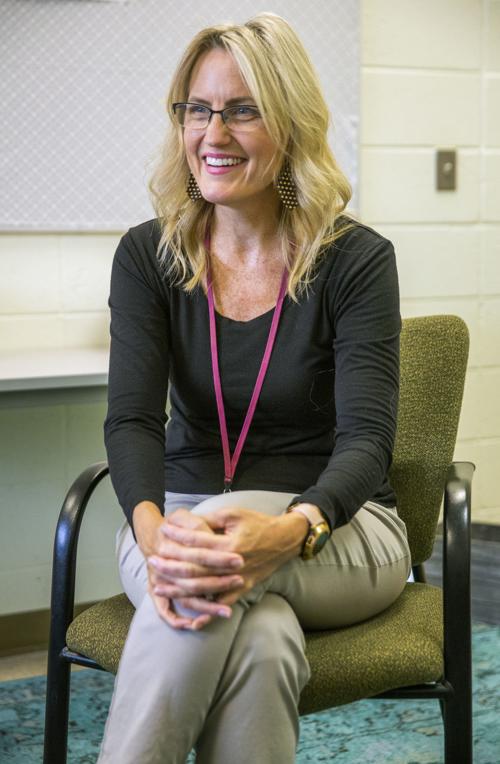 TWIN FALLS — Even though they probably qualified for it, many of the state's most experienced teachers did not apply for a salary bonus designed to keep them teaching in Idaho.
The Idaho State Board of Education plans to announce the recipients of the new master educator premium later this month. The premiums are effectively salary bonuses worth $4,000 a year for three years. Teachers with eight years of experience applied by submitting a portfolio detailing their mastery of teaching standards.
But only 1,405 teachers applied for the bonus, even though the state said roughly 10,000 were eligible. Many said the portfolio was overly burdensome.
The application took more than 120 hours to complete, said Peggy Hoy, a director for the Idaho Education Association and an instructional coach at O'Leary Middle School. The purpose of the premiums was to reward the state's best educators, but such an onerous system ultimately discouraged teachers from applying, she said.
"It was frustrating as a veteran teacher to think that in order for the state to recognize me and to compensate me adequately, I had to jump through hoops," she said.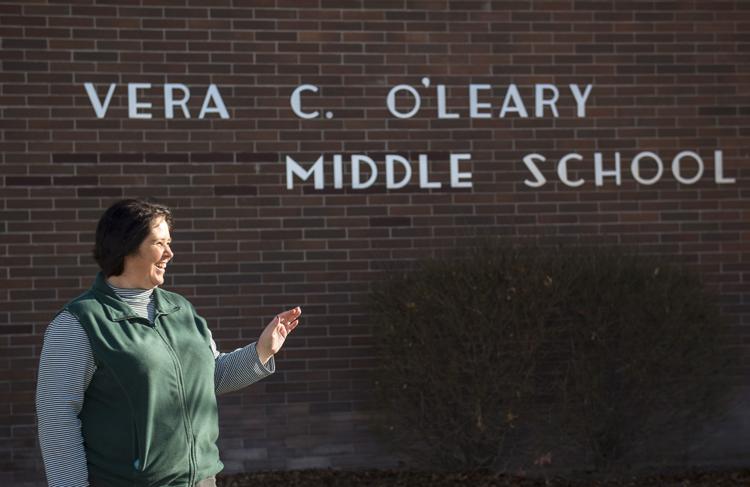 Only 22 of the roughly 300 eligible teachers in Twin Falls School District applied. Eight teachers in Jerome School District applied, six applied in Filer, two applied in Kimberly and no teachers applied in Shoshone.
Idaho Education News reported in July that even Idaho's reigning teacher of the year, Marc Beita, opted against applying for the master educator premium.
The concept
It's the first time the premiums will be awarded since the 2015 Legislature approved a career ladder concept for teacher pay. The ladder was implemented as part of a five-year plan to improve teacher recruitment and retention by boosting salaries.
Improving pay for new teachers was the focus of the ladder concept, but veteran teachers have not benefited much from the ladder, said House Education Committee Chairman Lance Clow, R-Twin Falls.
"The system is not properly addressing teachers that have more seniority," Clow said. "There is nothing in the ladder that gives them recognition for the time that they've been there."
The ladder contains rungs for new and intermediate level teachers, but rather than a rung for veteran teachers — as suggested by a gubernatorial task force — lawmakers maxed out teacher salaries at $50,000 and added the master educator premium.
The process may have been too demanding, but it was implemented to ensure accountability and reward the state's very best teachers, Clow said.
"How do you differentiate pay for teachers that are doing an outstanding job and have outstanding results versus teachers that have average results?" he posed.
Benefits
The premiums are worth a total of $12,000, and a recipient who worked 120 hours on their portfolio would effectively earn $100 an hour.
Aside from potential earnings, completing the portfolio was also a great reflection and professional development tool, said Kim Allen, an instructional coach at Canyon Ridge High School.
"That helped me to realize I'm doing something here," Allen said. "I can actually demonstrate that I am affecting change for our students and for our community student achievement."
Applicants submitted portfolios detailing their mastery of teaching standards in five different areas:
Leadership
Professional collaboration and partnerships
Students in the learning environment
Professional growth
Content instruction and assessment
Each standard contained several substandards that each required evidence of proficiency in the form of artifacts. Teachers uploaded curriculum, slideshow presentations and videos of lessons. Each artifact required its own description as to how it helped further student achievement.
But despite the benefits, the process turned away most teachers before they even started, and several more dropped out midway through, Allen said.
Allen spent more than 130 hours completing her portfolio. That's time teachers could have spent at professional development workshops or refining curriculum, she said.
"They felt overwhelmingly they'd rather spend their time to benefit students," Allen said. "Their hearts are in their work."
Spending that much time is a big risk, she said, and one that could hurt teacher morale for those who don't receive the premium.
"They will lose trust with the system," Allen said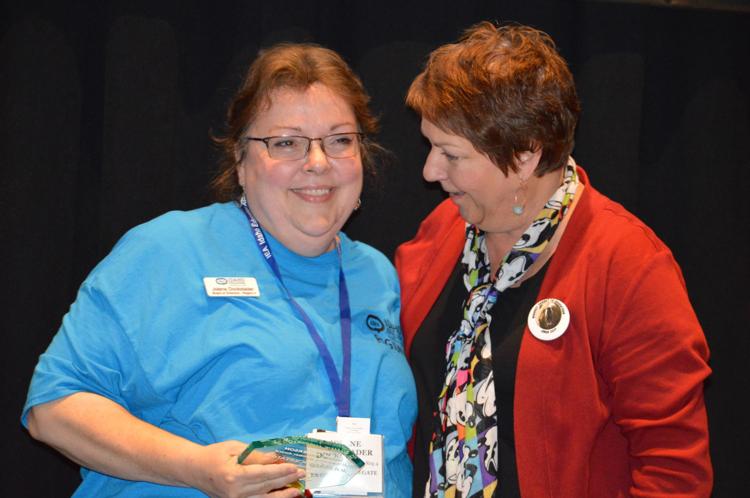 Discouraged
Jolene Dockstader has taught in Jerome School District for nearly three decades. She spent two years and more than 100 hours on her portfolio. It's a true reflection of who she is as a teacher, she said.
But Dockstader said she might retire if she does not receive the master educator premium, and it won't be about the money.
"I think I'm a good teacher," she said. "Somehow if I get this letter saying you're not going to earn this, it feels like someone out there saying you're not worthy."
Dockstader participated on the committee that developed the rubric for the portfolio, and she was one of the more than 300 teachers in the state charged with evaluating the submissions. The process was beneficial and helped her grow as a teacher, but felt like a substitute for equitable compensation.
"If you've stuck this out for 28 years, you know what you're doing and you're a valuable asset," she said. "And you deserve to be paid for that."
The state will lose some of its best teachers if they aren't recognized, Dockstader said.
"I feel when I'm having to prove it, there's some question I am who I say I am," she said. "If the process continues, veteran teachers will not stay, they will retire."
Potential recommendations
Dockstader and others suggested adding a third rung to the career ladder for veteran teachers.
Idaho Education News reported in August that the teacher pipeline subcommittee of Gov. Brad Little's education task force could recommend extending the career ladder to a third run and supporting teacher salaries of up to $60,000.
A third rung to the career ladder would likely improve teacher retention rates, said Filer Superintendent John Graham. Although it's too early to evaluate the efficacy of the master educator premium, completing the portfolio required a tremendous amount of effort from teachers, he said.
"If they're truly looking at retaining veteran teachers," Graham said, "they need to do something that will get the broad spectrum. It doesn't appear on the initial blush that the master educator premium is doing that."
Districts lose valuable resources when teachers leave for better pay in other states, said Twin Falls School District spokeswoman Eva Craner.
"We want to keep them around," Craner said. "They're doing phenomenal things. They're innovative, they're reflecting on their practices and continually improving. We don't want to lose those types of employees."
Be the first to know
Get local news delivered to your inbox!