KIMBERLY — Andrew Pike fought for his life when he was shot in 2007 by an Iraqi sniper during a routine U.S. Army patrol.
The bullet hit him in the back, paralyzing the 2004 Kimberly High School alumnus at his waist. After 42 surgeries, Pike was released to begin rehabilitation.
If it weren't for medics on the ground, "I can guarantee you I would not be here today," Pike told students Monday during a Veterans Day assembly at Kimberly High.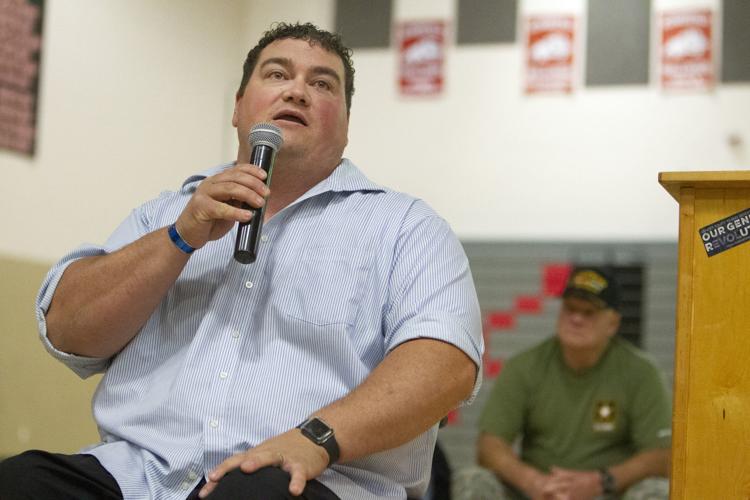 Across the Magic Valley, many schools held Veterans Day events last week or Monday. Veterans Day fell on Sunday this year but was observed Monday as a federal holiday.
Idaho law says each school in session on Veterans Day must have at least one class period honoring American veterans.
As he sat in a wheelchair Monday in the Kimberly High gymnasium, Pike spoke with students about the experience of getting the news he'd never walk again. "The life you had is gone," he said.
But, he told students, they have the power to adapt and overcome "like each one of us did in the service." Everything in life has its ups and downs, he said.
Now, Pike is married and has three daughters — ranging in age from 1½ to 11 years old — and plans to compete in archery in the 2019 U.S. Paralympics.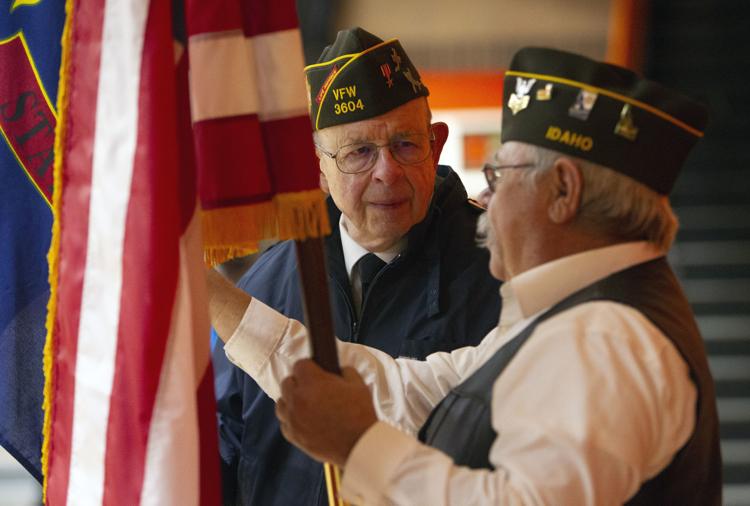 During the hour-long assembly at Kimberly High — organized by school employee Jan Hall — four veterans shared their stories. After each spoke, students and employees gave them a standing ovation. After the assembly, dozens of students shook veterans' hands.
The first speaker, Vietnam veteran Steve Thomas, told the students he was drafted and served from 1968-69. He became momentarily choked up as he spoke. "I get a little bit emotional," he told students.
"I'll never forget it," Thomas said. "That was over 50 years ago." But he told students he remembers it "just like the back of my hand."
In June 1967, Thomas and his wife married and moved to Culver City, Calif. He worked for a tool company that was involved with building helicopters for the U.S. Army.
The day after Thanksgiving in 1967, Thomas' draft number was up and he was told to report to Jerome to enlist. "I didn't volunteer to go into the service," he told students. "I was drafted."
He spent two months in Fort Lewis, Wash., undergoing basic training in infantry and artillery. Then, he spent another two months at a base in Oklahoma undergoing more training.
On Mother's Day 1968, "that's when I was sent to Vietnam," Thomas said.
He told students about one battle when he fought for a day-and-a-half straight. He also told students about losing one of his best friends in the war and being called to the helipad to identify the 22-year-old.
When Thomas and his fellow soldiers arrived back in the U.S. and landed in Oakland, Calif., they held hands and stretched out across the runway. On the count of three, they knelt down and kissed the ground.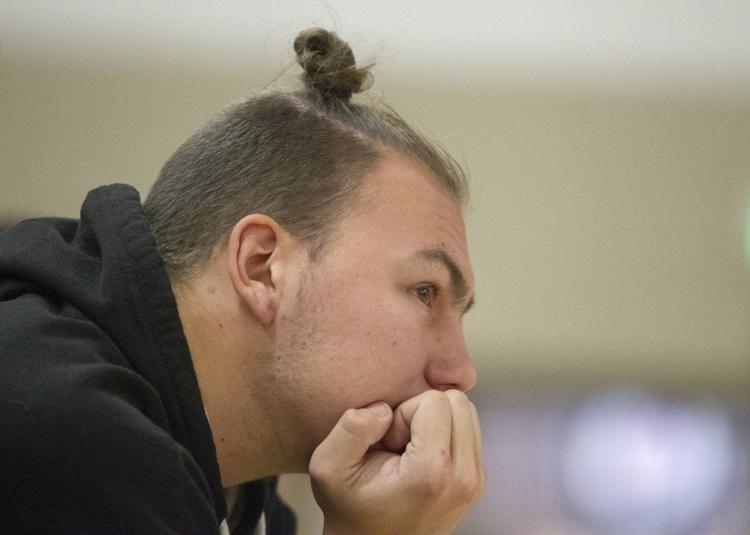 They thanked the soldiers that had gone before them "and most of all, we thanked our heavenly father, who brought us home safe," Thomas said.
But coming home was tough. Vietnam War veterans were harassed and not treated well, he said.
After sharing his own story, Thomas shared life lessons with students. "First of all, you need to have your ducks in a row," he said.
Thomas told teenagers it's important to give 150 percent in what they do. Whatever job or occupation you go into, he said, there will be many people standing outside the door who want your job. If you don't give it your all, "you won't have that job very long."
As he wrapped up his address, he told the crowd: "I'm proud to say I'm a veteran." He thanked the teenagers for the opportunity to speak. "I love you guys."
At the end of the assembly, Thomas asked students to stand in the bleachers. He led them in an exercise — learning to stand at attention and follow commands.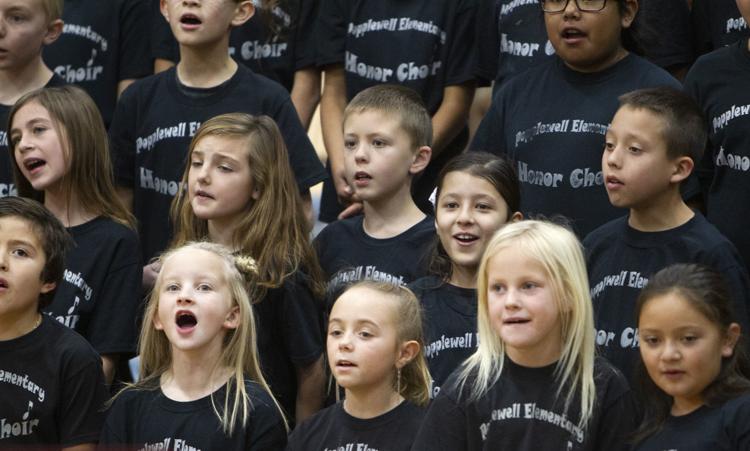 "To be in the military, this is what you gotta do," he said.
Thomas asked for volunteers — six boys and six girls — and taught them to march.
Vanessa Toolson, who was in the Idaho Army National Guard for eight years and served as a combat medic specialist in Iraq, asked all of the high school juniors in the audience to raise their hands. She told them that's the age when she decided she wanted to be a soldier.
Toolson said that in her community, going into the U.S. Armed Forces was for those who had no other options. But that line of thinking never made sense to her.
Toolson graduated from high school when she was 17. She begged her mom to allow her to enlist. When her mother finally agreed, "she cried as she signed the paperwork," Toolson said.
Toolson went to the University of Utah and was deployed to Iraq when she was a junior in college, a few years after 2001. Being at war in Iraq was scary, she said, but told students she wanted to talk about the other side of war. She said she saw amazing things, like camaraderie and people helping others.
"The military gave me a sense of leadership I needed," she said, and the ability to speak in front of a crowd. Toolson said she met the father of her two children while they were serving together.
Toolson said she's a better human and mom because of her time in the service. But serving in the U.S. Armed Forces isn't for everyone, she said — a sentiment a couple of other speakers echoed.
Gregg Olsen served in the U.S. Navy from 1991-95, including two tours in the Persian Gulf supporting Operation Desert Shield.
He told students they have friends in high school, "but you have lifelong friends in the military, in the Navy." Six of his Navy friends came to his wedding three years ago.
Olsen said his first captain gave him the best life advice: "Do the right thing."
Veterans Day assembly in Buhl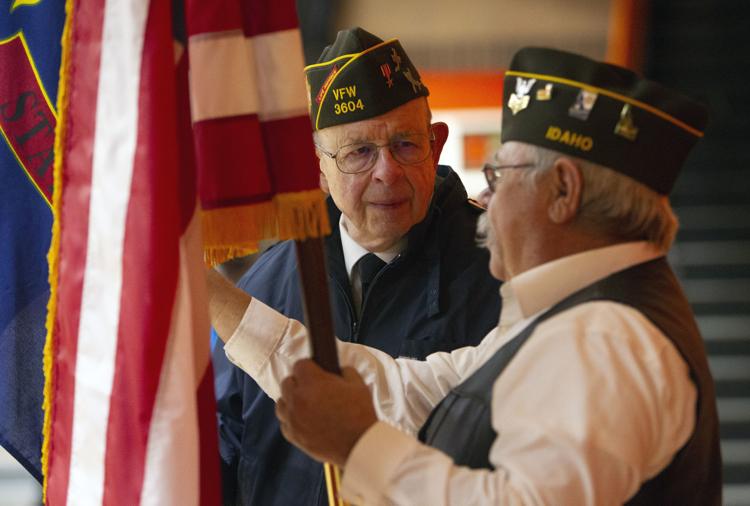 Veterans Day assembly in Kimberly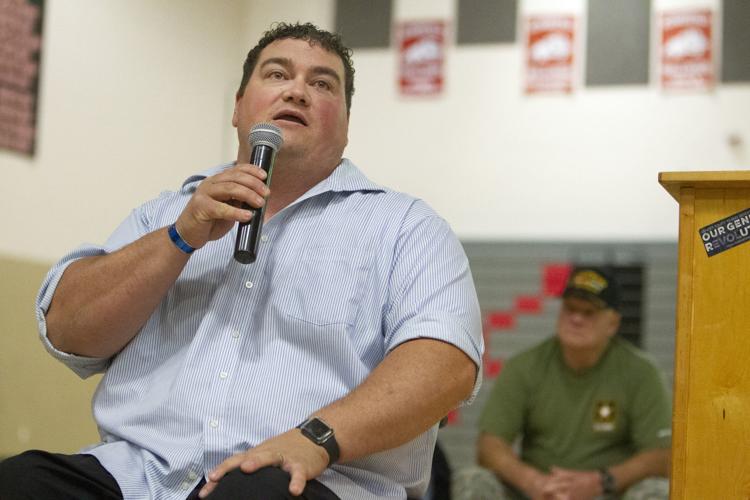 Veterans Day assembly in Buhl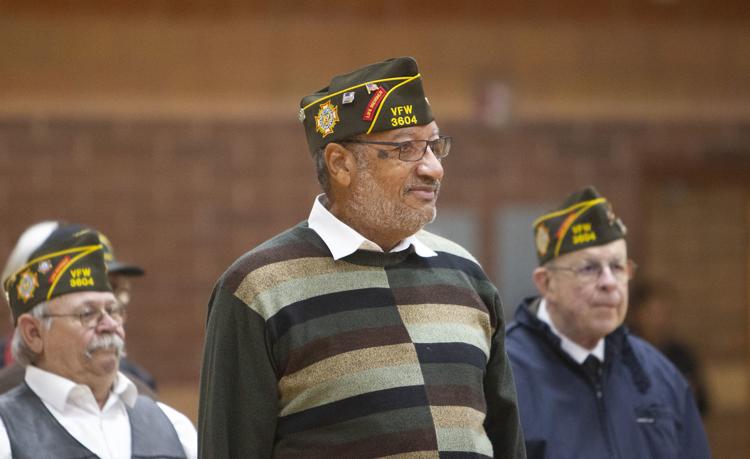 Veterans Day assembly in Kimberly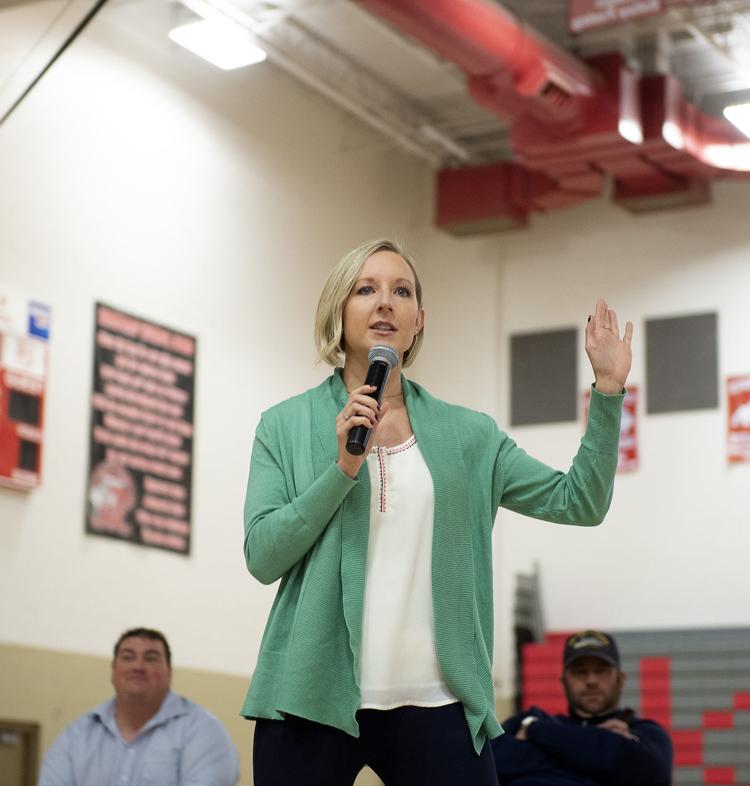 Veterans Day assembly in Buhl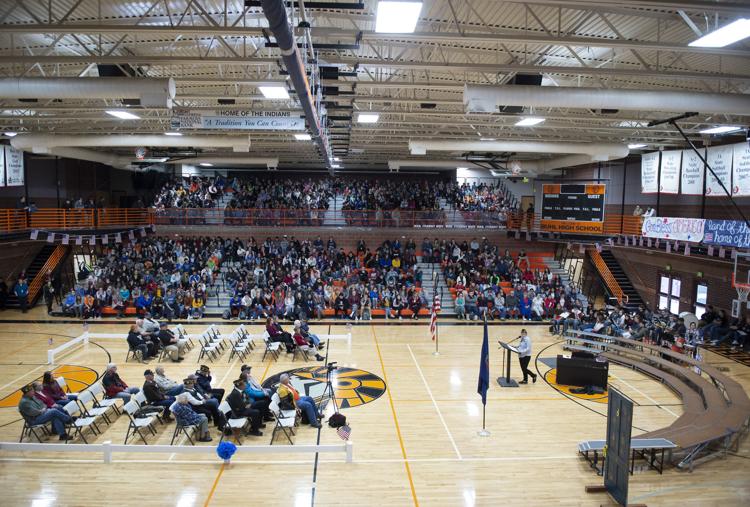 Veterans Day assembly in Kimberly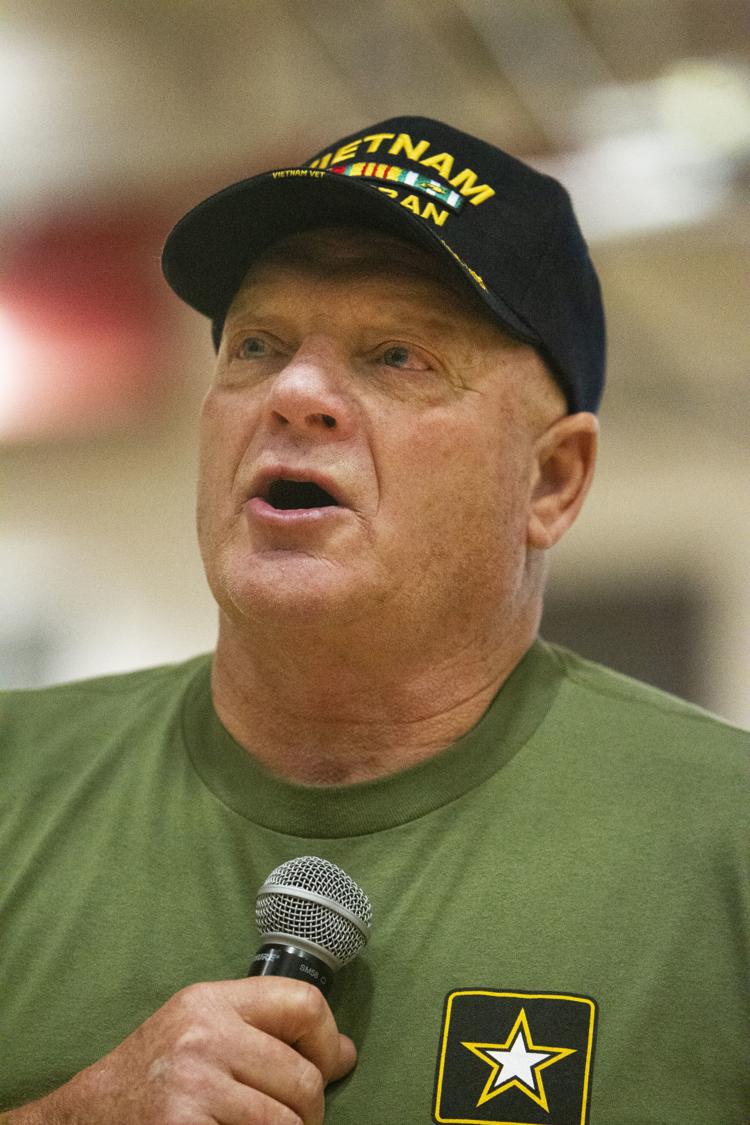 Veterans Day assembly in Buhl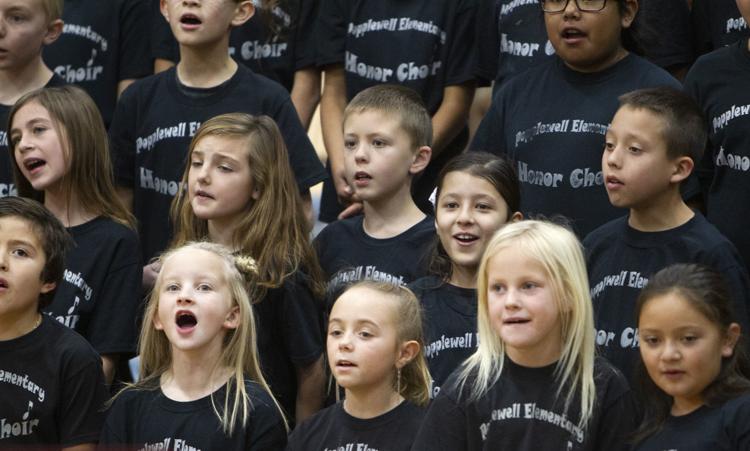 Veterans Day assembly in Kimberly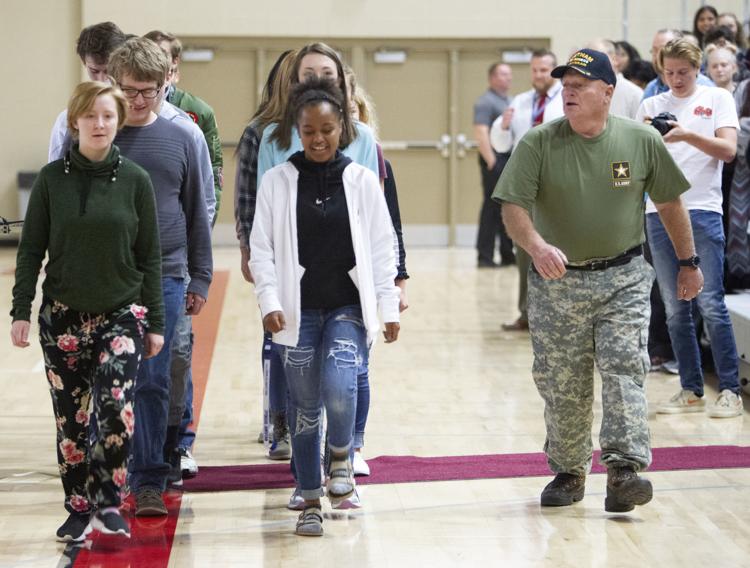 Veterans Day assembly in Buhl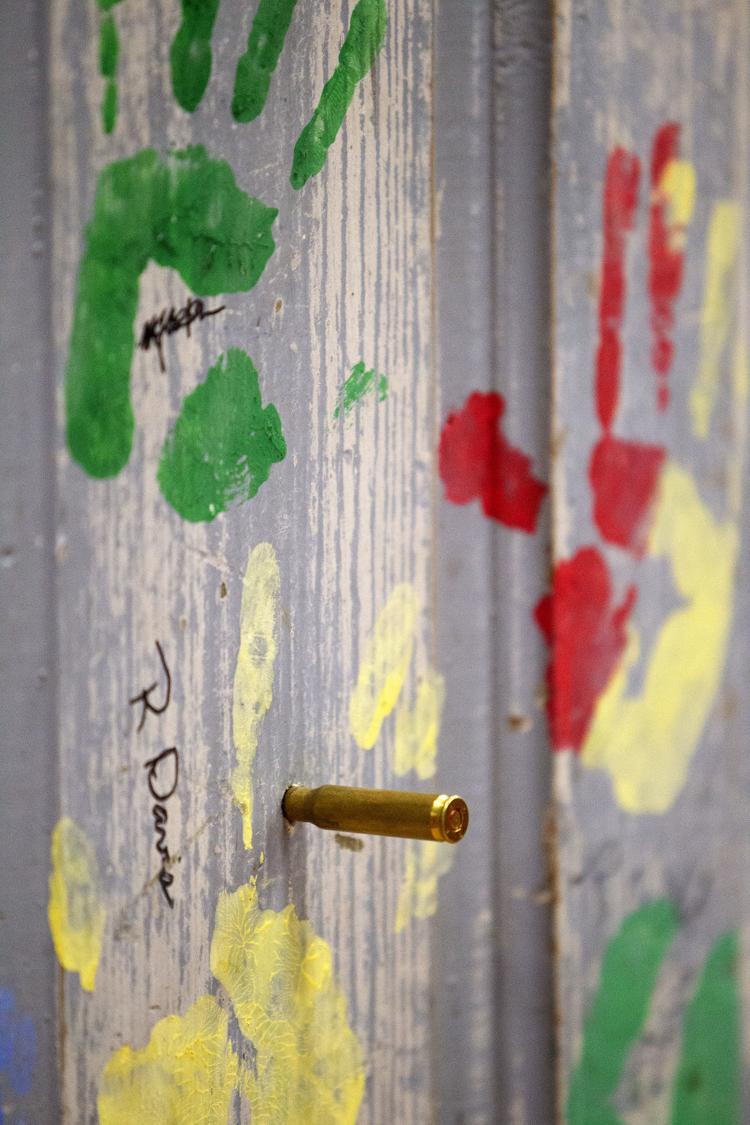 Veterans Day assembly in Kimberly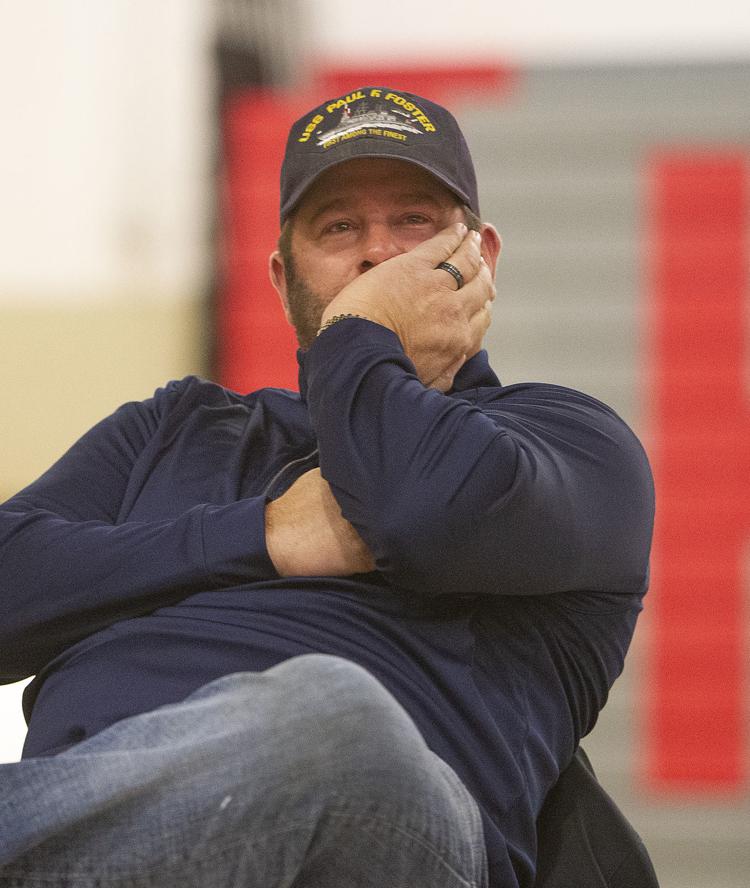 Veterans Day assembly in Buhl
Veterans Day assembly in Kimberly