BURLEY — Scott Pearson's joints ache. His back hurts. After more than a decade working in construction, he's not sure if he can make it to retirement doing hard labor.
"You can only do construction for so long," he said. "It takes its toll on the body."
Pearson started working construction right out of high school. He never considered going to college when he graduated. In fact, he never really focused on his future at all — he only wanted to have a good time.
Now Pearson, 32, is looking for something more.
"After a while, that lifestyle kind of got old," he said, "and here I am at 32 years old, trying to figure life out.
"When you're young you don't think about it, really, the benefits of having a degree," Pearson said. "You think you can just get out there and get a job and live comfortably off a low-salary, low-paying job. You just don't understand how life really is."
Last fall, he spent nights and weekends in welding classes at the College of Southern Idaho's Mini-Cassia Extension. It's the first step in pursuit of an engineering degree to move away from backbreaking work and into an office setting.
But going back to school wasn't an option for Pearson until recently. With a family to provide for, he needed to keep his job in order to pay the bills. And with a job, there wasn't time to actually attend classes.
"I didn't even really think I could make school happen," he said.
That changed last fall when CSI introduced its Weekend College Plus program. For the first time, the school is offering classes on nights, weekends and online to meet the scheduling needs of working students. The new course hours are opening doors for many who couldn't find time to pursue a degree.
CSI President Jeff Fox said the program was created to acknowledge that school isn't realistic for many working adults. It offers a focused degree path that allows students to control many aspects of their education, including which classes they take and when, Fox said.
"It really represents, once again, higher education's attempt to find solutions for contemporary situations," he said.
Officials say programs like the one at CSI are also crucial for the state's future economy.
About 60% of adults will need some form of degree or credential in the future in order to maintain Idaho's workforce and economy, State Board of Education spokesman Mike Keckler said. A college degree not only improves how much a person can earn in their career but also their livelihood, Keckler said.
Nationally, the median weekly earnings of full-time workers who graduate from high school is $718, according to the U.S. Bureau of Labor Statistics. With some college or an associate degree, median wages are $799 a week, and with a bachelor's degree, median earnings are $1,189 a week.
"Adult learners are a demographic that the board has been looking to reach out to for some time," Keckler said. "It will be difficult for us to ever reach that 60% goal without creating opportunities for adults to go back and get a degree."
Pearson said the new class times allowed him to go back to school, and his employer, Westec, even encouraged him to enroll.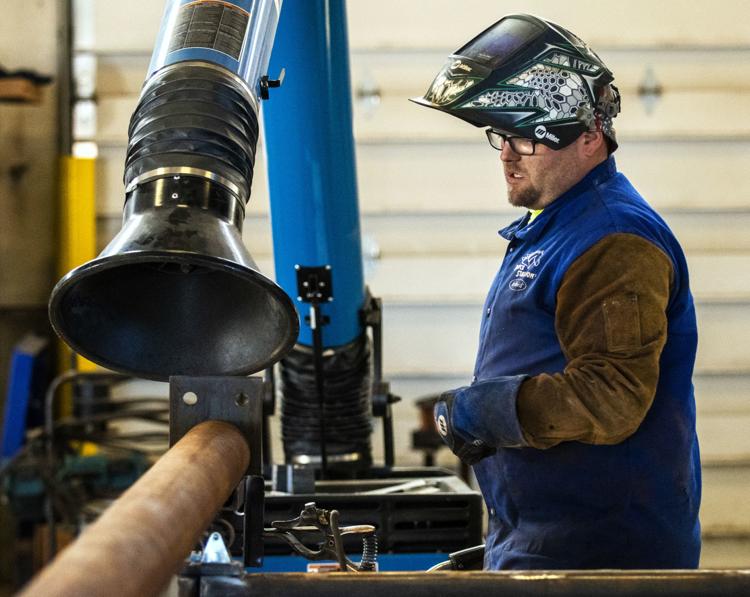 "I'm able to afford my bills because I'm not missing work," he said. "I'm able to get my full time in at work so I have a full paycheck, and I'm still able to go to school afterward."
Climbing the ladder
Higher education institutions have increasingly sought to offer opportunities for non-traditional students, program director Kendal Nield said. Weekend College Plus aims to help older students get their degrees while providing them the flexibility to keep their jobs.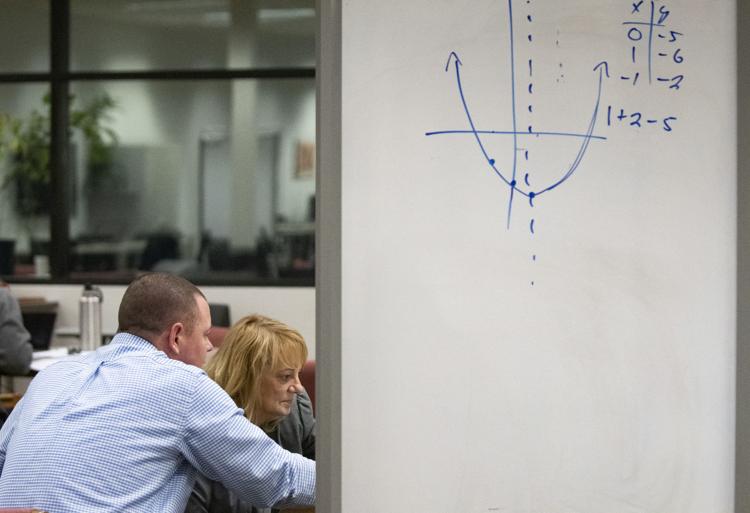 The degrees and certifications offered in the program could provide upward mobility and a better salary, or a more preferred job, Nield said.
"They can gain further knowledge and skills that can help them to advance in the career field that they're already in," he said. "We have some pretty good relationships with different industries in the area. For those that don't have jobs we can try to link them to employers."
Several career avenues are offered under the program and students can earn a variety of degrees or certifications, including:
Liberal Arts (Associate of Arts)
General Business (Associate of Arts)
Education (Associate of Arts)
Accounting/Bookkeeping (Associate of Applied Science)
Welding (Basic Training Certificate, Intermediate Technical Certificate and Associate of Applied Science)
Geospatial Technology (Basic Training Certificate), offered at CSI Jerome Center
Many of the courses are hybrids, with online training to provide as much scheduling flexibility as possible while still offering the opportunity to interact with instructors face to face, Nield said.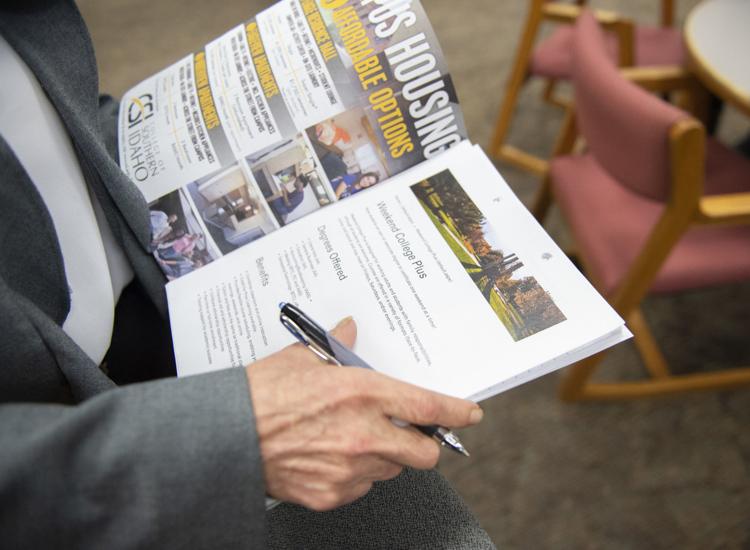 "We definitely would like to help as many non-traditional, returning adult students as possible be successful and finish their degree," he said. "With the recent scholarship for returning adult students in the state of Idaho, we think that provides a great opportunity for a lot of these people to come back and finish."
Keckler said he's ecstatic that higher education institutions are responding to the needs of more students.
You have free articles remaining.
"We want to do everything we can to accommodate these folks by encouraging them to return to school and improving their prospects," he said. "There are a lot of people out there that have earned college credit, but, for whatever reason — maybe life got in the way or something else — they weren't able to reach the finish line."
All in a day's work
In just the first semester of the welding programs, students learn several key concepts — multiple kinds of welds, fitting, layout, reading and writing prints. These are skills students can take directly from class to the workplace, instructor Brand Foust said.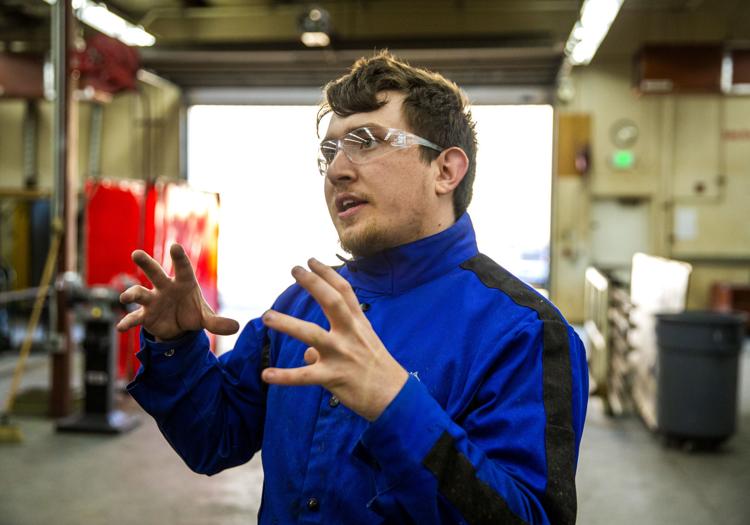 "There's a lot of academia stuff, but I try to teach them what is going to help them in the workplace," Foust said. "That's where the knowledge is important, that's when you're going to be making good money. And not just money but be good at your job because you don't want to be that guy that goes to school and find out you can't apply anything."
The class is ultimately intended to inspire a passion for welding, he said.
"Welding is very personal to me and to every welder," Foust said. "They take great pride and passion in what they do, and that's the big thing about school... trying to get that pride and passion developing early, so when they're out in the workforce they have that vigor as they're working."
The classes are already paying off and improving his performance at his current job, Pearson said.
"There's a lot of people out there that can put two pieces of metal together," he said, "but in order to be proficient, I feel like you need to understand what you're doing.
Non-traditional students maintain jobs, flexible schedules
Although CSI estimates about 60% of students in the program are adult learners, the flexible schedule attracts more traditional students, who are recently out of high school, as well.
Michael Camacho, 20, is enrolled in the welding program in Burley. The program allows him to work full time at Kim Hansen Chevrolet, which helps him pay for course fees and the necessary equipment.
"It doesn't interfere with work; work doesn't interfere with here," Camacho said.
While the long weeks are exhausting, he enrolled in the class to explore his options in the trade and thinks that one day he might become a mechanic.
"I still do it because I know in the long run whatever career I fall into — whether it's welding or mechanicing — I know it's going to pay off," he said. "I want to learn new things when I'm still young. I don't wait until the future when I'm older and be like 'maybe I can do this' because then it's going to be harder for me."
The class has also generated new enthusiasm for learning and welding, he said.
"I'm more of a hands-on kind of guy," he said. "I'm not really good at just learning out of the book, but when it comes to hands-on training, it just makes more sense to my brain. I can comprehend it way more better and understand it more easy."
A sense of pride and accomplishment
The meatpacking plant where Arri Williams works is frigid, and the roar of machines is deafening. He stands at one section of the assembly line, opening cardboard packaging and sliding in vacuum-sealed packages of bacon.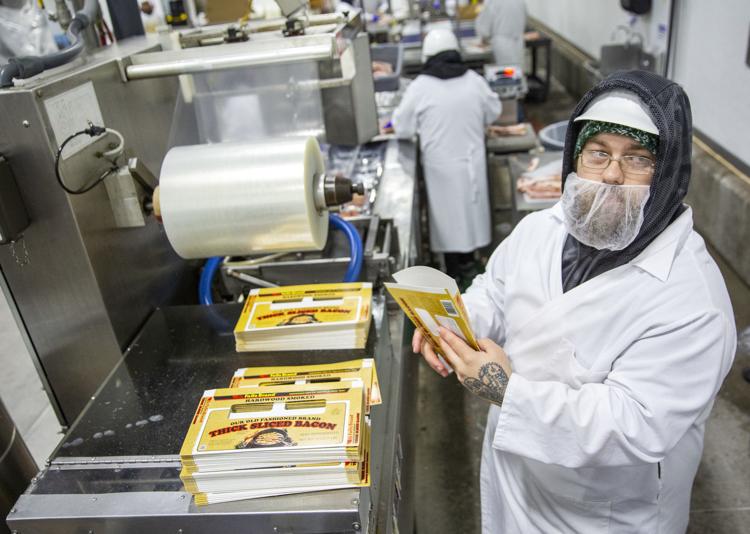 For hours at a time, Williams stands on the line lifting, cutting and packaging hundreds of pounds of meat a day. The repetitive chores can be both physically and emotionally exhausting, he said.
The job pays the bills, but it's not what Williams set out to do in life.
"I'm just surviving," he said. "I'm not living."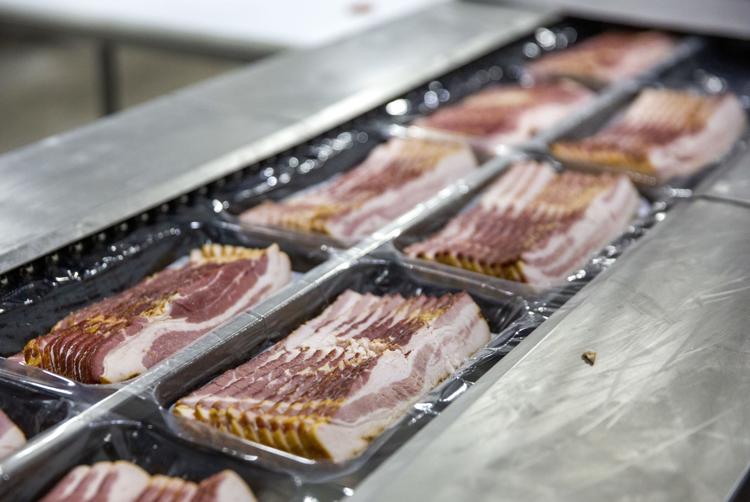 When Williams left high school about 10 years ago, he had a full-ride scholarship to attend art and design school in New Mexico. But a car crash left him with a traumatic brain injury and unable to attend school. By the time he was ready to go back, the school had pulled his scholarship.
"It was soul-crushing," he said. "It was beyond heartbreaking."
Now, with a family to support, Williams can't just quit his job to go back to school and follow his dream. It's a "vicious circle," he said.
"I feel that I can do it," he said. "But then reality kicks in and says 'Oh hey, you have three kids and a house payment; dropping your position at work to go full time at school is not going to cut it.'"
But CSI's program has given him, like Pearson and Camacho, a flexible way to progress toward his goals.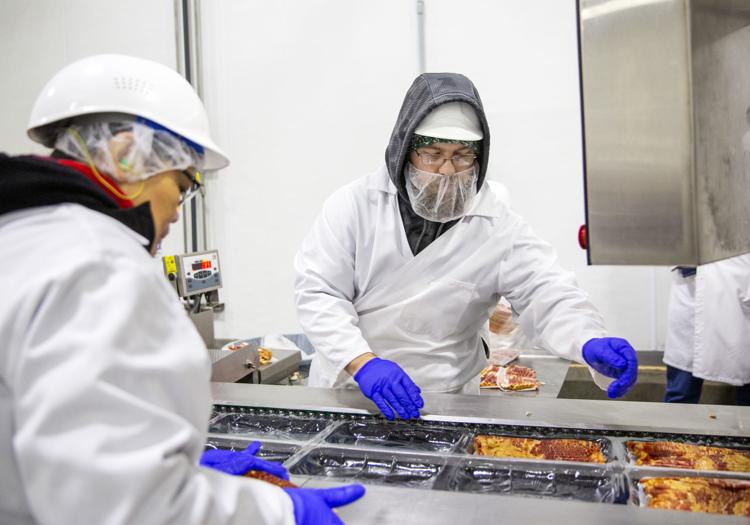 Williams is now enrolled in the Weekend College Plus program and is working toward a degree in business. He wants to own and operate a nonprofit in the future. The opportunity would not only allow him to better his family's life but also instill a sense of pride and accomplishment, he said.
Whether right out of high school or 10 or 20 years after graduating, the feeling for many is the same.
"I wanted to know more about what it takes to run a business of my own," Williams said, "instead of just being another number for somebody else's company."