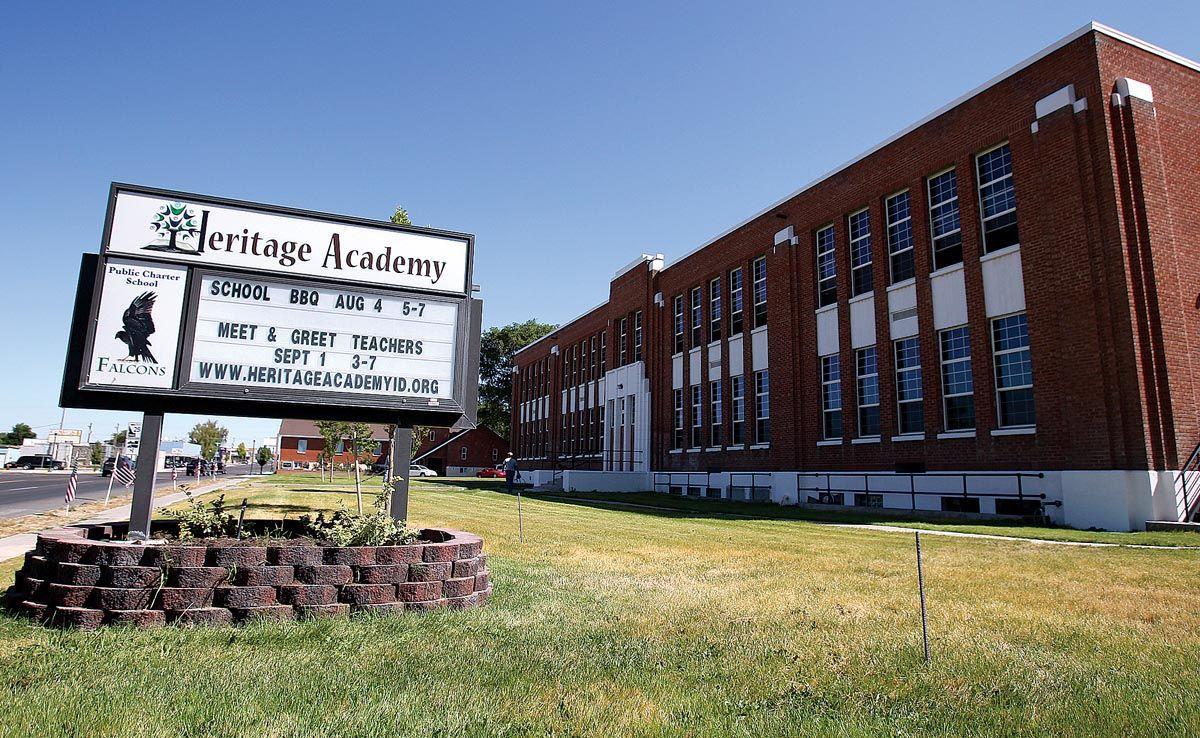 JEROME — A coalition of families with children in charter schools is calling for a disbanding of the state board that authorizes many of the schools and the Jerome school at the center of recent controversy in the system has asked to have its oversight changed from that board to the local district.
Heritage Academy asked the Jerome School District to take over authorization of its charter from the Idaho Public Charter School Commission, Superintendent Dale Layne told trustees at a board meeting July 23.
The request comes following a contentious commission meeting in April, in which members discussed the academic performances of several schools behind closed doors in a way that Idaho State Board of Education President Debbie Critchfield later called "hurtful" and "demeaning." A recording of the meeting was accidentally released to the public.
Idaho Attorney General Lawrence Wasden is investigating the use of the executive session, and Gov. Brad Little told Idaho Education News the session was probably illegal.
The Coalition of Idaho Charter School Families responded to the meeting with a Tuesday statement to the Times-News calling for the state to dissolve the Charter School Commission leadership.
The commission cannot be trusted to authorize charters, President Tom LeClaire wrote in the statement.
"Today, I ask parents and families of the thousands of Idaho Charter School students to immediately call and write to their elected leaders and demand the immediate resignation of the commissioners and staff members of the Idaho PCSC and the immediate setup of a new third party authorizer for the schools currently under the authority of the PCSC," LeClaire wrote in the statement.
Charter schools are granted freedom from many regulations required of traditional public schools, but they must enter into an academic and financial performance agreement with an authorizer. The commission authorizes most charter schools in the state, including Heritage, but school districts, universities and colleges also hold authorizing power.
But Jerome School District officials seem hesitant to take on oversight of Heritage Academy.
You have free articles remaining.
The district would lack proper purview in authorizing Heritage, Layne told the Times-News.
"I feel it would be unlikely," Layne said. "If we disagree with something or we don't really like something they're doing, we don't really have the authority because they have their own board."
Jerome School District Board of Trustees Chair Alice Thibault expressed hesitance over the controversy and poor academic results from Heritage.
"I think it is probably in Heritage Academy's best interest to continue to have (the commission) oversee them," she said.
Heritage Academy Board Chair Carroll Cone said the school looks forward to having conversations with the district "that may lead to future partnerships."
About 13% of Heritage students are proficient in math and only 17% are proficient in English language arts, according to 2018 data from the Idaho Department of Education. That's below the district rate of 30% in math and 39% in language, and the state level of 44% in math and 54% in language.
However, its enrollment consists of populations facing greater barriers to academic achievement, including 94% of students who qualify for free and reduced-price lunch, 25% of students with disabilities, and 23% of students learning English.
During the executive session, Charter School Commission Chairman Alan Reed suggested Heritage's students would be better served in the district, but that the district itself was still underserving its students.
The district is competitive within its demographics, Layne said.
"For someone to come in and start talking about a school district they have no idea about is inappropriate," he said. "I would invite Mr. Reed to come find out a little about our district."
District trustees could give Heritage an opportunity to present its proposal for authorization at a later date.