BURLEY — This fall, the College of Southern Idaho's off-campus centers are enrolling more degree-seeking students — who are taking more credits than in previous years — despite rather flat numbers expected at the main campus.
The CSI's Mini-Cassia Center has 16 percent more degree-seeking students enrolled this year compared to last year at this time.
The center's 327 degree-seeking students do not include high school students taking dual credit classes.
The overall number of credits students have signed up for is 2,449 compared to 1,900 at the same time last year, center Director Amy Christopherson said.
But the number of credits will continue to change until registration closes on Sept. 28.
CSI also has off-campus centers in Blaine County, Jerome and Gooding, which are showing signs of growth too.
Chris Bragg, associate dean of institutional effectiveness at CSI, said the official numbers at all campuses won't be available until after Oct. 15 and right now remain in flux.
"That said," he wrote in an email, "I can tell you that the three off-campus centers are all growing this year while it appears that enrollment at the CSI Twin Falls campus is flat at the moment."
As of Sept. 20, the headcount at the main campus was down 2 percent and up 1 percent in credits, excluding dual credits.
But breaking students out by location is tough, he said, because students may attend classes at the Mini-Cassia Center, online and at the main campus.
If a student ends up being counted in all three buckets the numbers become inflated.
Last October, CSI had 7,063 students, which included all locations.
Bragg expects the number this year to come in around 7,000.
Earlier college conversations
Christopherson said the enrollment increases at the Mini-Cassia center means the college is doing a good job in meeting the needs of people in the community.
She attributes the center's growth to several factors, including earlier college conversations occurring at the junior and senior high schools due to new college coordinators stationed at those schools.
CSI has 16 college coordinators at junior and senior high schools.
"We are the face of CSI in the schools," said Nicole Smith, early college coordinator stationed at schools in Raft River, Declo and Burley.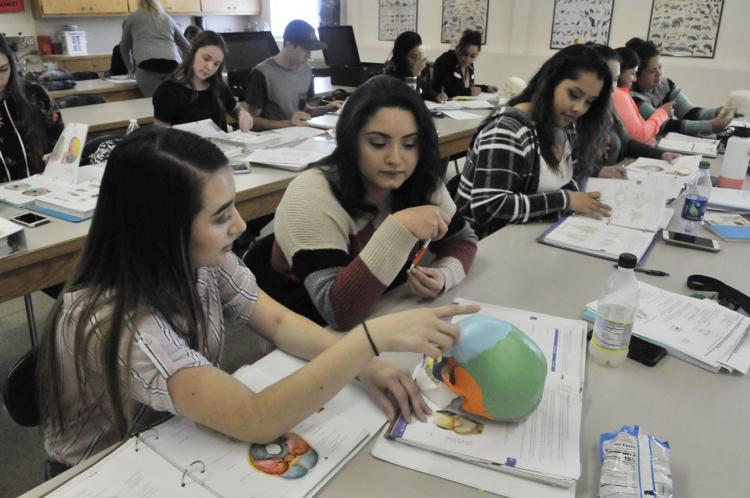 The coordinators advise students on career and college choices and help them make good decisions, Joann Wade, CSI coordinator at Oakley and Burley schools, said.
Her job, Wade said, is to help students sort out the reality of going away to college versus the advantages of starting college closer to home.
Heyburn sophomore Riley Cottom, 20, said he chose to attend college at the center because he already lived in the community and has a job here.
"It's the perfect mix between high school and a university," Cottom said.
He plans to continue his education after graduating from CSI and will pursue a master's degree in business administration at a university.
Christopherson said other top factors for growth at the center include students finding more support for returning to school from employers and family members and the dedicated staff at the center.
Staff members go out of their way to advise students and they literally represent the school around the clock, she said.
"In this community we'll have people approaching us with college questions at the gas station or at the football game," Christopherson said.
Although the center has been in the community for decades, she said, the types of students enrolling has changed and expanded.
A September survey of Mini-Cassia students showed 84 percent are employed and 52 percent of the employed students work full time.
Seventy-three percent are female and 46 percent are Hispanic.
"I am really humbled to think what our students are sacrificing to be here," Christopherson said. "They are going to school along with working, taking care of children and sometimes caring for elderly parents."
An easy transition
CSI sophomore Zack McMurray, 18, of Burley said he chose the school because it was a way to get a low-cost, high-quality education, where all the core credits would transfer to in-state universities.
He would like to eventually pursue a bachelor's degree in criminal justice through the military or a university.
Student adviser Tenille Claridge said the state's Advanced Opportunities program, which pays 100 percent of the college credit costs for high school students taking dual credit classes, has probably also played a part in the center' enrollment uptick.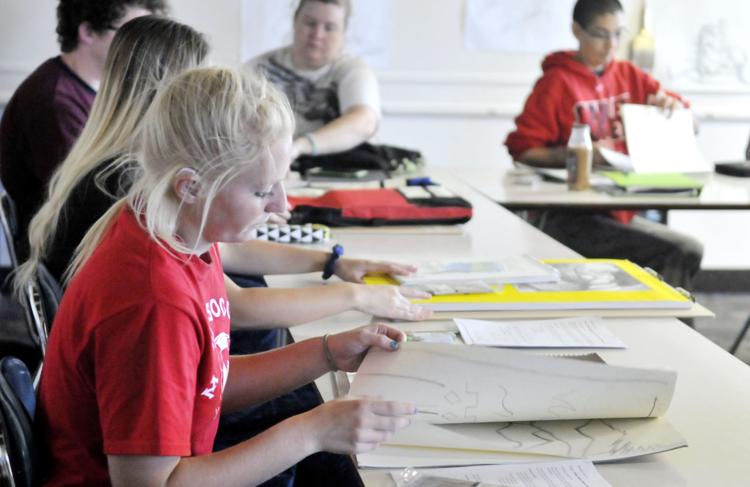 Students who take dual credit courses in high school often decide it's smart to finish their two-year degree at the center.
"I think it's sometimes easier for them to continue on here," Claridge said.
But academic students, Christopherson said, are just part of the enrollment equation.
Community enrichment
Along with academic courses, the Mini-Cassia Center provides community education, career and college readiness, adult basic education, English language and workforce development classes, used by companies such as McCain Foods which is holding classes at the center this fall.
The Blaine County Center also offers credit-bearing coursework similar to the Mini-Cassia Center, Bragg said, but the Gooding Center offers limited credit-bearing coursework and the Jerome Center does not offer academic courses. All three centers offer community enrichment opportunities.
"They are fulfilling different roles in their communities," he said.