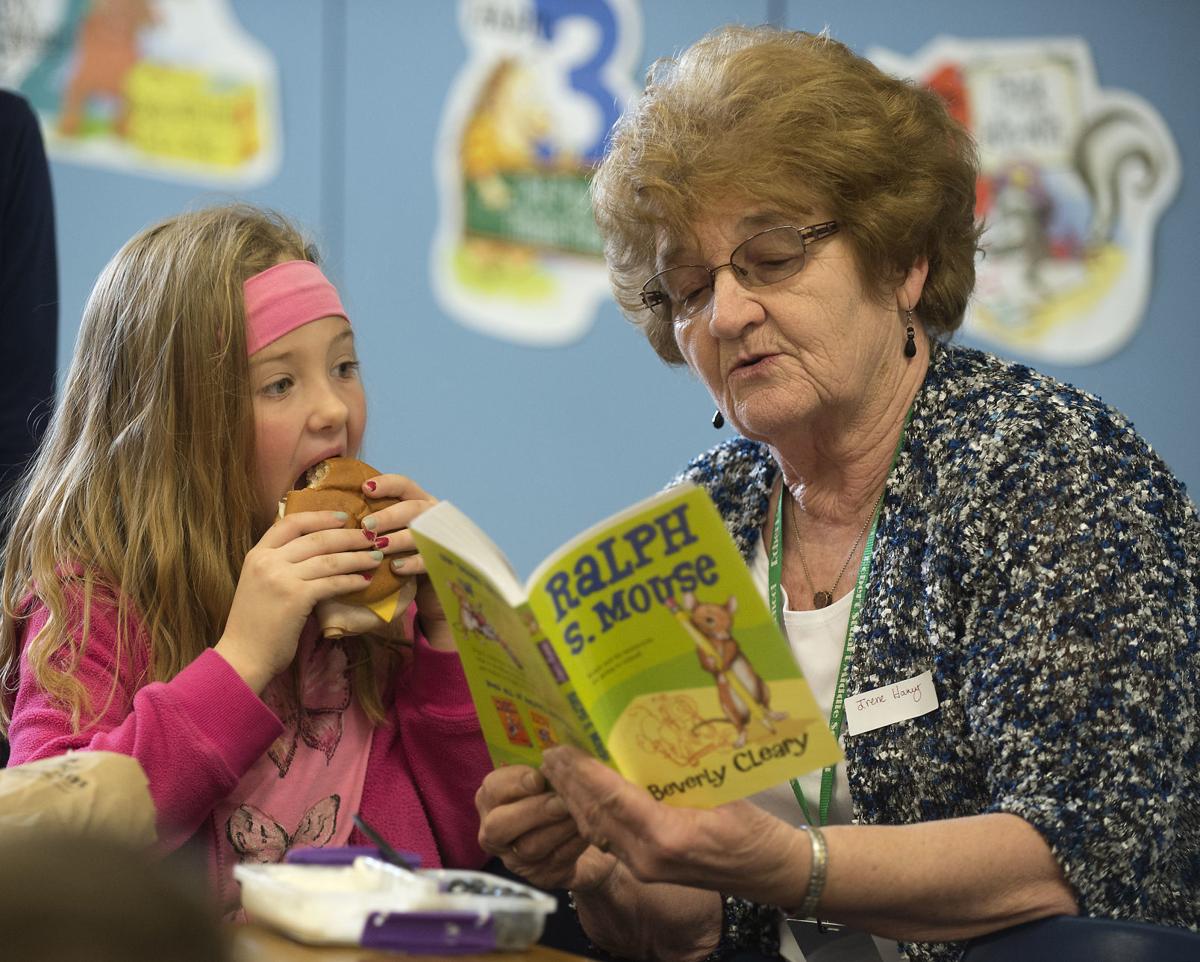 TWIN FALLS — Kindergarteners through third-graders are taking a new reading test this month — one that's designed to be like a computer game.
The computer-based test — Istation's Indicators of Progress, Early Reading — will roll out statewide this fall and replaces the old Idaho Reading Indicator. Some schools piloted the new test, often still referred to as the "IRI," last school year.
Research shows students who aren't reading at grade level by third grade are much more likely to struggle later on in middle and high school.
"Literacy and establishing the foundational skills in grades K-3 are critical for students to be successful in upper grades as reading becomes more complex and as they're starting to read in other content areas, as well, which is more technical reading," said Janet Avery, curriculum director for the Jerome School District.
It's critical students to be at grade level with reading, said Teresa Jones, elementary programs director for the Twin Falls School District. From third to fourth-grade, there's a shift from "learning to read" to "reading to learn," she said.
With the old IRI test, one of the main complaints among educators was that it tested only children's reading speed. The new test measures performance in six areas of literacy.
"We recognized over the years we were missing the comprehension piece of the parts of reading," Cassia County School District spokeswoman Debbie Critchfield said.
Children take the test in September and again in May. There's also an option through Istation for students to take it every month if that's what schools decide to do.
"We're able to see growth and trends throughout the year," Avery said. "We're able to monitor progress that way."
The Twin Falls School District had already purchased Istation on its own and was using it as an intervention and assessment tool, Jones said, "so it wasn't brand new to us."
Twin Falls students have already taken the test and teachers looked at the results Tuesday during "data day." This month, parents will receive a printout of their student's results and a letter with an explanation about what results mean.
"Our testing went beautifully," Jones said. "Overall, I got very positive reports that it went well."
The Jerome School District tried out the new reading test last school year. District officials applied to be included in a state pilot program and were selected by the Idaho State Department of Education to participate.
Students at Horizon and Jefferson elementary schools are now taking the test for a second year.
Since students take the test via computer, it takes up a lot less instructional time, Avery said, because students used to be pulled out of class one-by-one to test in person.
The Cassia County School District will start testing students in about a week, Critchfield said, using Chromebook laptop computers. It will allow schools to get through testing in four or five days, rather than a month like in past years.
"It will be less intrusive on instructional time, which is a huge benefit," she said.
Another benefit: Results are immediate and teachers can adjust their instruction right away, Critchfield said.
The computerized test also provides consistency in how it's administered, she said, instead of relying on different people to give the test to students in person.
The test is formatted like a game.
"The students are actually very comfortable with it right away because it's kind of designed to be engaging for them and kind of a fun experience rather than a paper where they fill out or answer questions," Avery said.
One of the challenges can be the technology, especially for some kindergartners who struggle with using a desktop computer. They take the test on an iPad instead, Avery said.
Twin Falls kindergartners also took the test on iPads, "so it's a little more user-friendly for them," Jones said.
As for test results, "it gives us much more information about students' strengths and weaknesses than the previous test," Avery said. "The data is much richer and teachers are able to use it immediately."
Be the first to know
Get local news delivered to your inbox!