TWIN FALLS — A plan to change attendance zone boundaries for Twin Falls elementary schools has been pushed back for at least a year.
In a letter sent to some parents Tuesday, the district said work on the plan will be suspended until the fall and any changes will not take effect until the 2021-22 school year.
The Twin Falls School District was planning to change school boundaries for all of its elementary schools to move students from the two new schools, which have filled faster than anticipated, to the district's older schools.
The goal of the committee that designed the plan was to keep enrollment equal throughout all schools and try to pinpoint where the most growth will happen in the coming years, the district said. Two community groups studied data about different areas of Twin Falls to make the plans released last week, but the plans immediately began to raise concerns among some parents and school employees who worried some schools would remain far below capacity and others would be full even under the new plan.
The district shut down schools and canceled planned public meetings on this plan this week as COVID-19 spread. While the district could still provide information and collect feedback, the shutdown "might limit the two-way communication and feedback we receive," the district said.
Any changes for the next school year would have to be approved at an April 13 school board meeting, the district said.
"Waiting even a matter of weeks would push hiring decisions too far down the road and would not provide families and staff impacted by the changes ample time to plan prior to the start of the school year," the district said.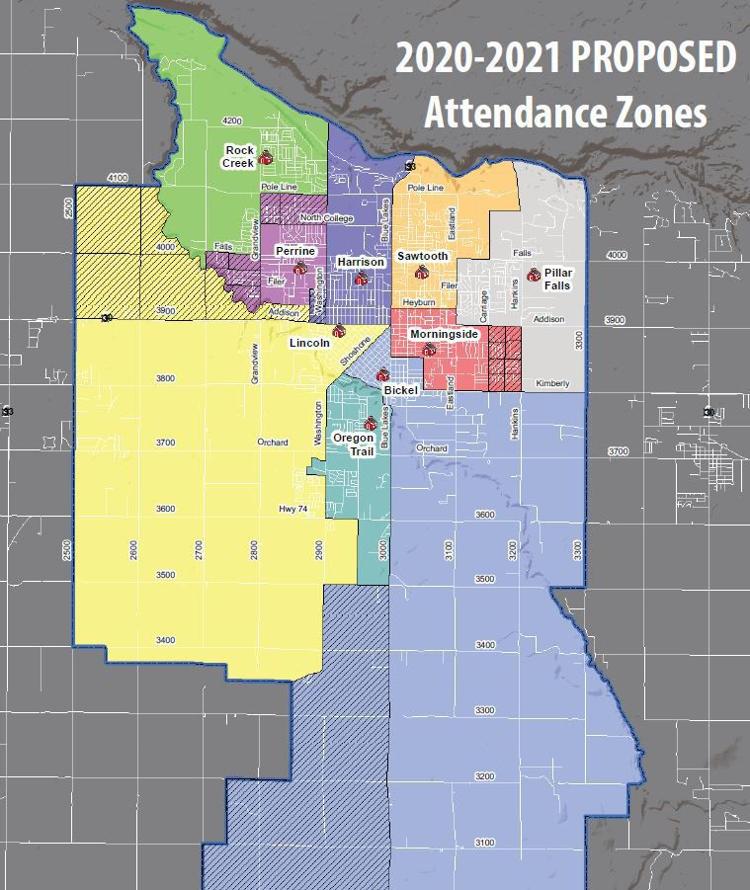 The proposal will remain the starting point for when the attendance zone committee can reconvene in the fall.
Be the first to know
Get local news delivered to your inbox!