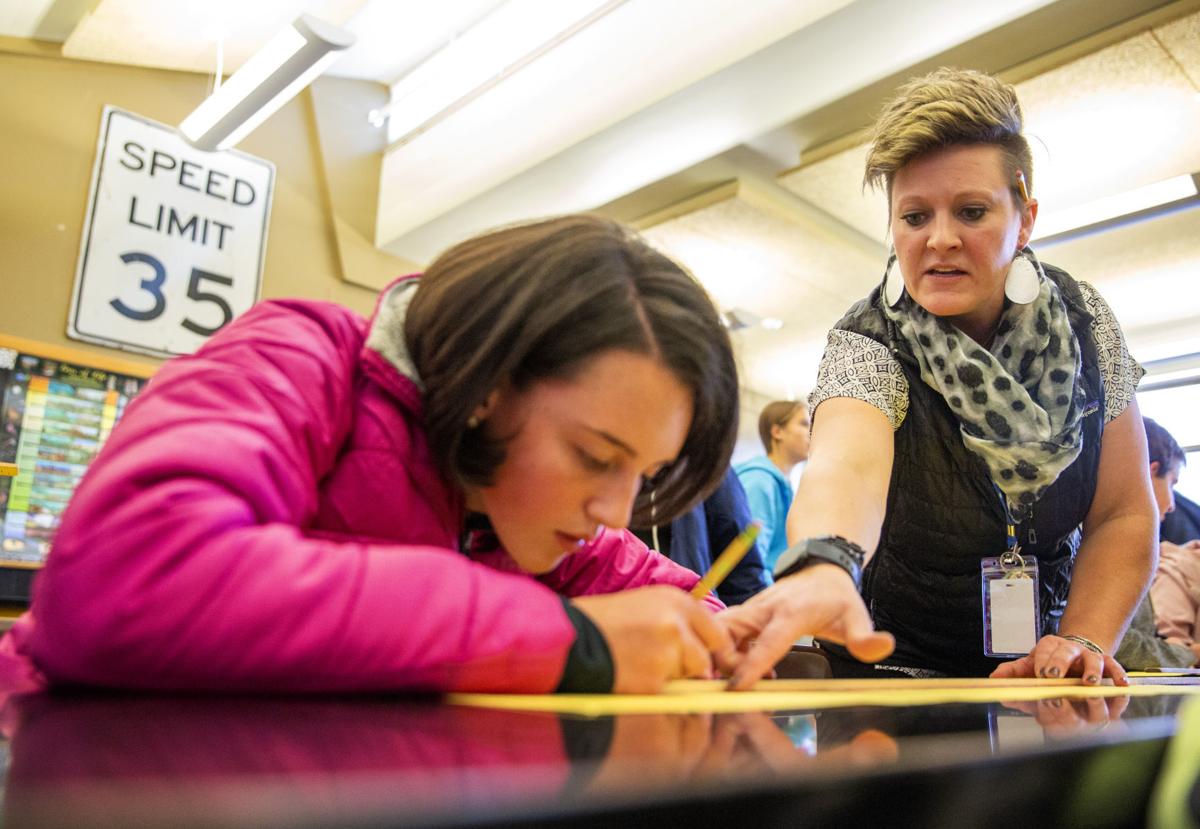 TWIN FALLS — The College of Southern Idaho is expanding a program that attempts to combat a statewide teacher shortage by providing an alternative route to certification.
The Workforce Development Council, an agency under the office of Gov. Brad Little, approved a grant worth $1,114,424 for CSI to expand its Non-Traditional Educator Preparation Program, according to a Nov. 14 statement.
"The successful education of every child begins with a great teacher, and that is why we are committed to finding ways to train more teachers and incentivize them to stay in the profession by paying them competitively," Little wrote in the statement. "The new program at College of Southern Idaho opens up a path for career-changers and others to enter the teaching profession so they can make a difference in the lives of our students. This is great news for those who are qualified and experienced in a certain field and have been thinking about becoming a teacher."
The program is directed at teachers without a certificate, those seeking to change their certificate, and career changers or paraprofessionals wishing to become fully accredited teachers.
Candidates receive hybrid instruction under an accelerated, four-semester program. They work with mentors in classrooms for hands-on training, and course material is delivered once a month in a face-to-face or online setting that provides scheduling flexibility.
Course competency is proven through the same assessments given to traditional teachers. Administrators are working to offer a self-guided option for those wishing to complete the required performance assessments on-demand.
About 19 candidates enrolled at CSI in fall 2018 and will receive their certification this spring. About 93 candidates enrolled this year, and the program is estimated to train 830 teachers over the grant's three-year period.
The grant will help build the program's infrastructure and offerings to better serve more teaching candidates and districts in Idaho, wrote Katie Rhodenbaugh, who helps oversee the program at CSI.
Under the program, CSI works with districts to match candidates with mentor teachers and to fill local positions, especially in rural communities.
Certain areas, including the Magic Valley, are affected by a statewide teacher shortage. About 1,500 leave the profession annually, according to a 2018 report from the Idaho State Board of Education.
"The State Board of Education created a pathway for experienced people holding a college degree to enter the teaching field," State Board of Education President Debbie Critchfield, who is from Oakley, said. "The Magic Valley region is particularly affected by teacher shortages, and CSI is leading the way as they respond to a need by providing opportunities for those who have training and qualifications but lack a teaching certificate. CSI is serving both individuals and schools, and the Board expects to see similar programs started in every region of our state."
Currently, eight teachers in Twin Falls School District are participating in the program at CSI, Associate Superintendent Bill Brulotte said.
"We appreciate CSI stepping in to address the needs of our community and the teacher shortage," Brulotte said. "This program provides opportunities for people interested in pursuing a career in education right here in the Magic Valley.
"In addition, CSI has created a program that provides mentorship support for the students going through the program in a way that we think will help support these students complete the program as they work in the classroom."
Be the first to know
Get local news delivered to your inbox!