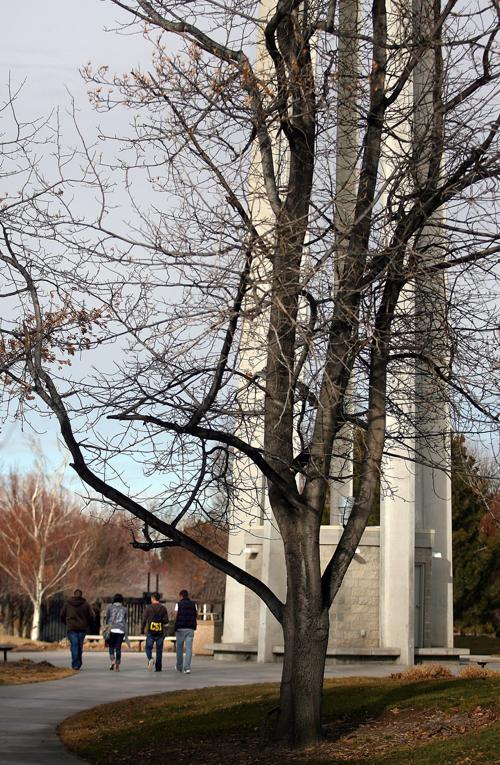 TWIN FALLS — A recent student population milestone for the College of Southern Idaho could set it up for more funding down the road.
CSI officially reached the requirements that allow it to apply for a Hispanic-Serving Institution designation from the U.S. Department of Education. Accredited colleges and universities may apply if at least 25% of their full-time students are Hispanic. CSI now has 26.3% full-time Hispanic enrollment.
This makes CSI the first institution in Idaho to be eligible to apply for the designation, but it won't know what the results of that designation will be for two more years.
The college applies for eligibility for specific grants in February each year. The Department of Education uses lagging data, which means the new percentage that was released in October won't factor in until 2021.
In the meantime, CSI is preparing for the possibility of becoming a Hispanic-Serving Institution and had its first planning committee meeting earlier this year to discuss how it might allocate funds.
"The clock has started for us to plan and think about what this means for us," Chris Bragg, associate dean of institutional effectiveness, said. "…you've got to have a strategy in place."
Becoming a Hispanic-Serving Institution would make CSI eligible for grant opportunities exclusive to such schools, cutting competition for funding from a pool of thousands of schools to fewer than 500.
The designation could mean increasing support for the college's programs and the addition of new resources, which the planning committee will discuss as the opportunity nears, but Bragg said the college's mission remains the same.
"It will certainly be a nice advantage when applying for certain grants, but we will still be supporting those populations," Bragg said. "This is just an added bonus."
CSI President Jeff Fox said that the school's substantial Hispanic population is the result of several years of planning and effort on the part of many members of the college.
It has worked for at least 30 years to create inroads for Latinos in the Magic Valley through initiatives like bilingual and multicultural transition coordinators who work with students in high schools who may not be considering college. It also has worked to create educational centers in communities with a high Latino population. CSI now has centers in Gooding, Burley, Jerome and Hailey.
"It represents the culmination of heavy lifting over several decades of deliberate planning," Fox said. "We're not done."
Megan Taros is a Times-News reporter and Report for America corps member covering the Magic Valley's Hispanic community and Jerome County. You can support her work by donating to Report for America at http://bit.ly/supportRFA.
Be the first to know
Get local news delivered to your inbox!