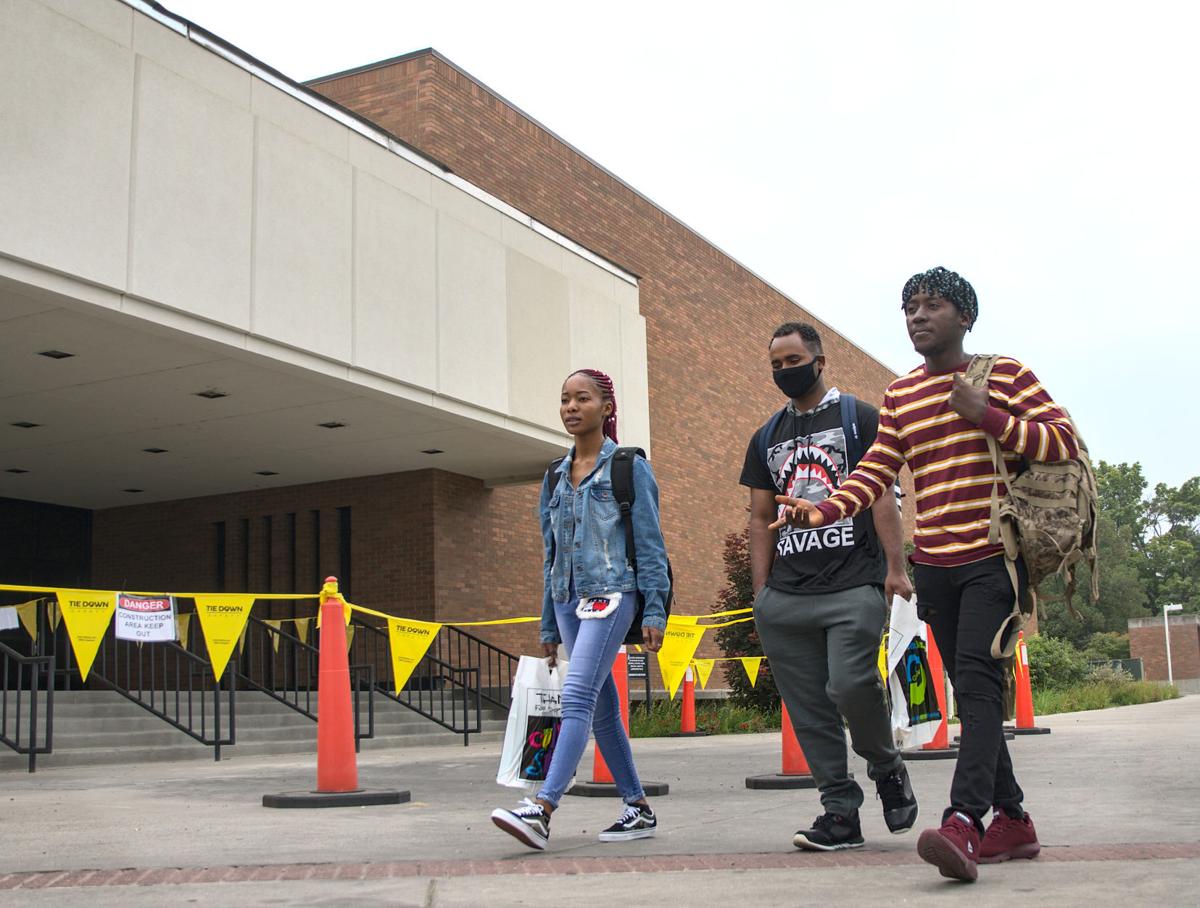 TWIN FALLS — The College of Southern Idaho opened campus August 24 with some face-to-face instruction, but many students are learning online this semester due to the COVID-19 pandemic.
CSI President Dean Fisher told the Times-News that continuing with class this year is important to fulfill the school's initiatives towards education, workforce training and community service.
"We are committed to assuring that we continue to fulfill our mission while doing so in ways that protect the public health," Fisher wrote in a statement. "Transforming the lives of our learners and serving the communities of the Magic Valley and beyond is the core of what CSI does, and we're committed to doing so this fall in safe ways."
Online enrollment up
About 40% more students are taking online classes through CSI this semester, and online credits are up 64%. Dean of Institutional Effectiveness Chris Bragg said the school's commitment to offering instruction through a variety of platforms helped keep overall enrollment steady despite the pandemic — total enrollment is up about 6% and total credits are up about 1%. The figures are important because Idaho's colleges and universities rely on tuition for financial stability.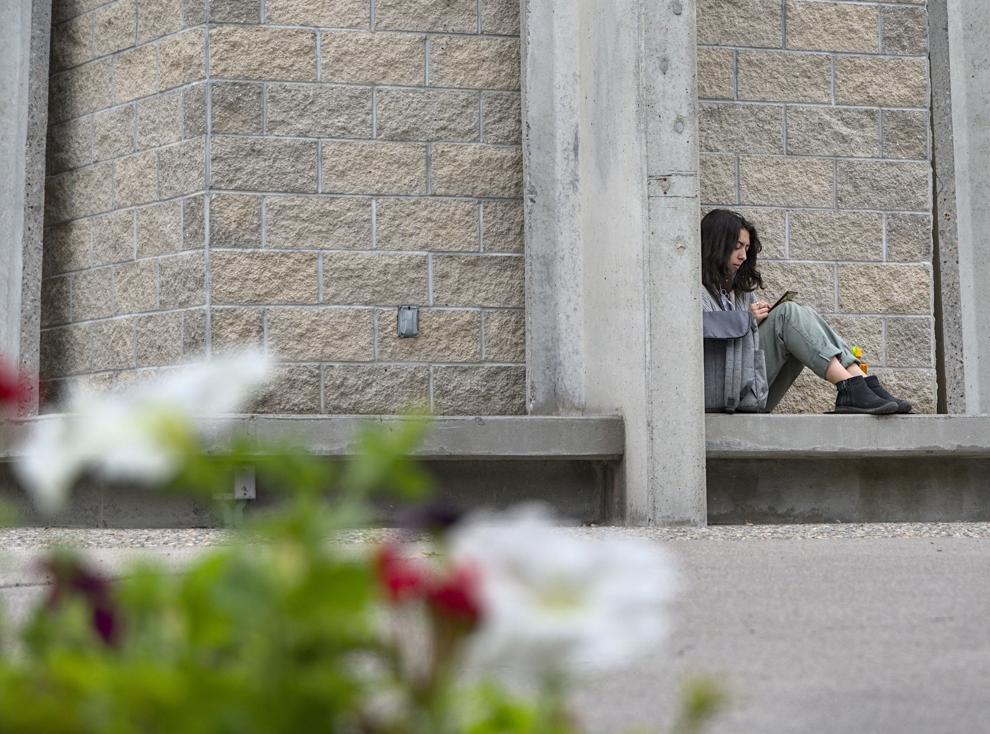 "We work to match our staffing and expenses to the number of students we expect to have each semester," Bragg said. "When enrollment lags well behind those budget predictions, it can certainly have a negative impact of our financial stability."
Enrollment is also a reflection of how the school is keeping up with growth in the Magic Valley, he said.
"We want to ensure that we are meeting the needs of our communities," he said. "As the population grows, we want to make sure that we are growing along with it."
In mid-summer, however, enrollment was down about 15% from the year before.
"Students appeared to be delaying decisions about college as they waited to see how the pandemic might play out," Bragg said. "Some students also appeared to be considering taking a 'gap year' after graduation to give the pandemic a little more time to play out."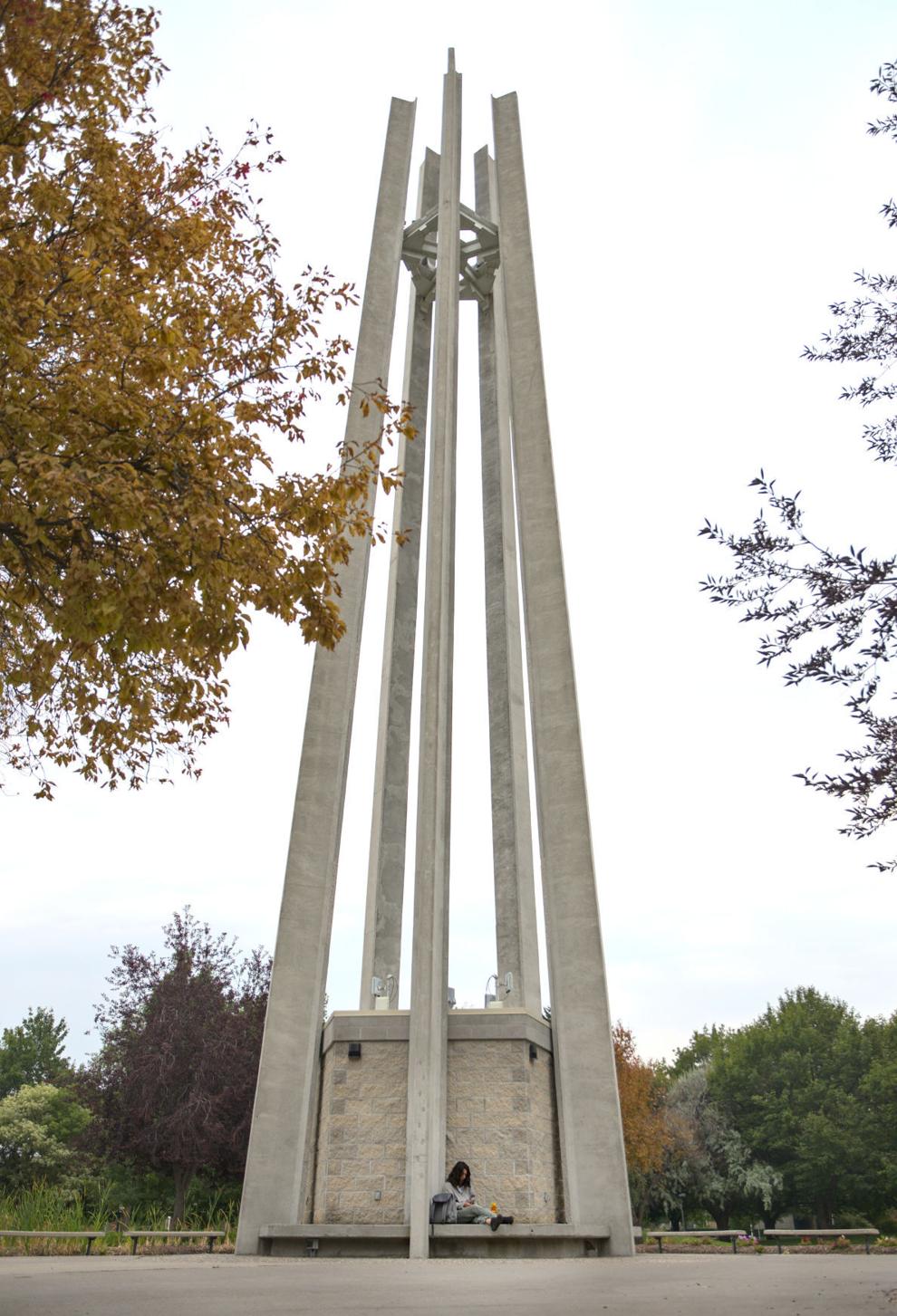 Administrators shifted their focus in June to improving fall enrollment. They reached out to undecided students and reduced barriers in school policies to make starting college more simple.
For instance, the school held a series of instant enrollment days where prospective students could meet with an adviser, register for classes and figure out how to pay for college all in one sitting. Vice President of Student Services Michelle Schutt told board members at a meeting last week that the events increased enrollment and helped other students get the resources they needed to stay in school.
Masks required in-person
Fisher said online classes are a good option for some but many students rely on campus-based learning to advance their training and education. He said it's important to offer those students safe, in-person opportunities.
"Some programs do not easily lend themselves to online instruction, particularly those that rely upon 'hands on' learning," Fisher said. "Some students thrive in traditional instructional environments, and we need to serve those students too."
The school implemented a series of health guidelines for faculty and students on campus, including a face mask requirement. It also provided faculty flexibility in how they structure their courses to meet a variety of student needs.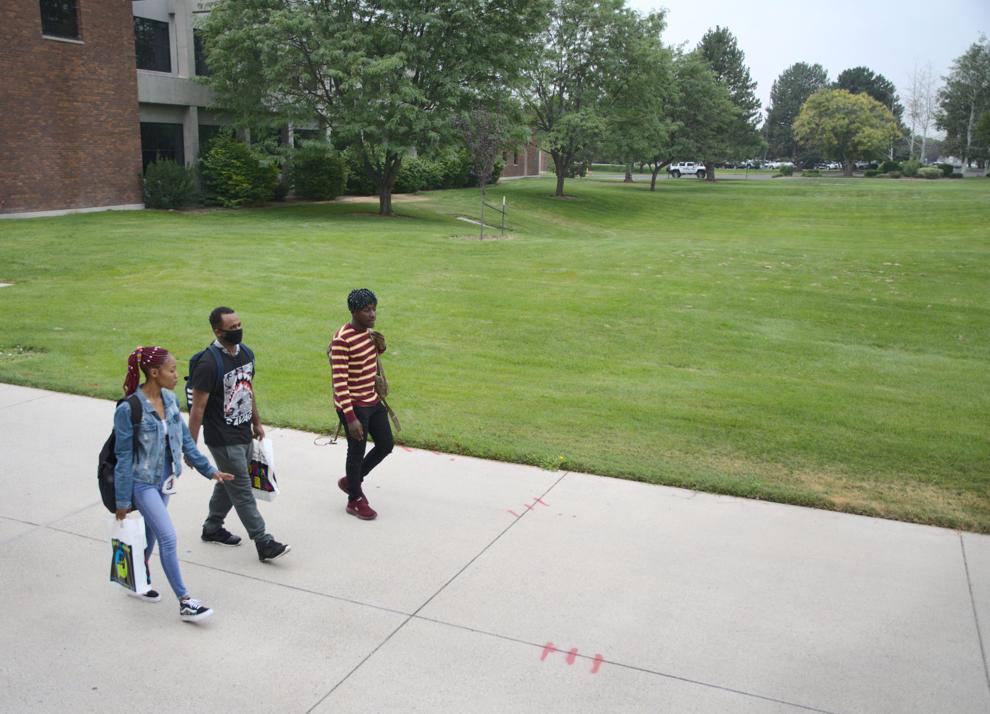 Faculty Senate President Laura Erickson said she spoke with her students on Monday about the different options available and asked them how they would feel most comfortable learning. She said her students can come to class, follow along on Zoom, or alternate between the two, and accommodations will be made to meet students where they are.
"We're here to help students reach their education goals," Erickson said. "This is not our normal school year but that doesn't mean we can't build relationships with our students and let them know we're there for them."
Student body Vice President Aaron Lauritzen was on campus Monday handing out masks and reminding students of the various changes. He said most people have been receptive and willing to comply with the new protocols.
"I think everybody is just trying to look out for one another," he said.