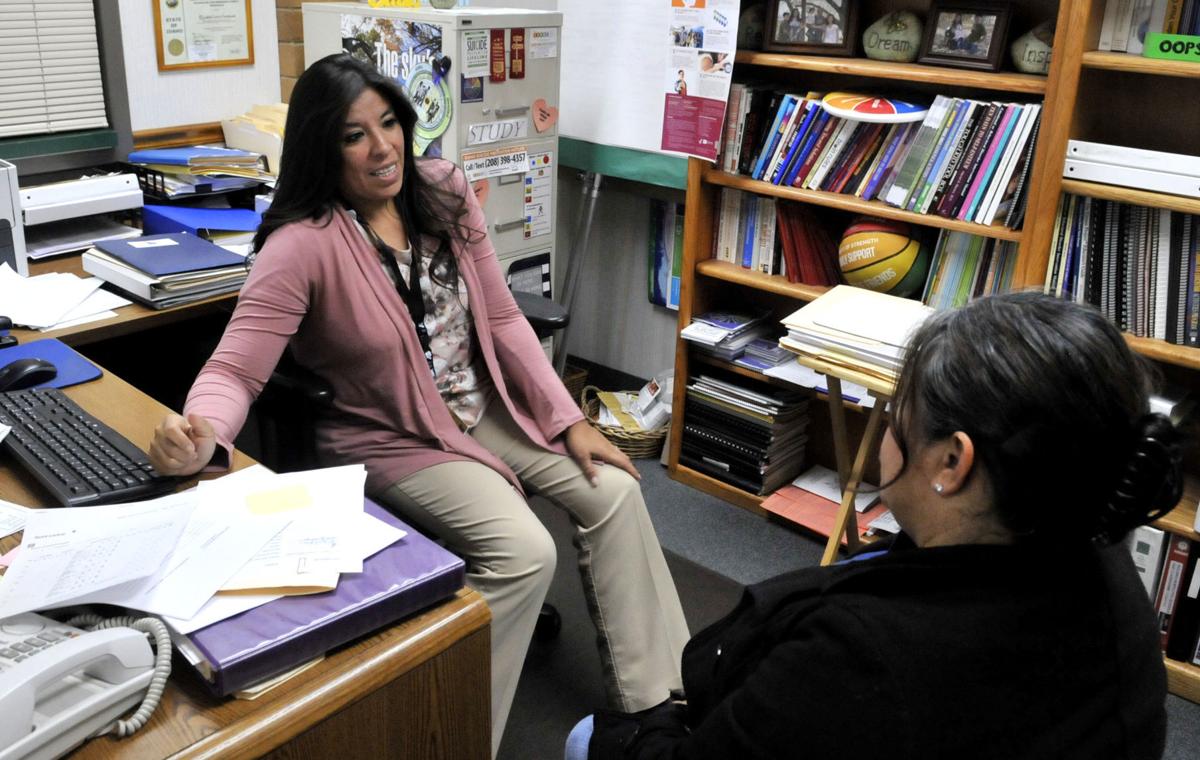 BURLEY — The Cassia County School District has rolled out an innovative program aimed at improving access and removing barriers for students who need mental health counseling.
The year-long pilot program, called CONNECT, launched Oct. 1.
The program offers free counseling to students at four schools through a pool of licensed clinicians in the community. The program is available at Mountain View Elementary, Burley Junior High School and Oakley and Raft River high schools with the intention of expanding it district-wide.
If a student from another school in the district needs counseling, they won't be turned away, said district spokeswoman Debbie Critchfield.
Students, parents, teachers or counselors can request the counseling, which will help students deal with life problems like stress, anxiety, depression, personal or emotional challenges, suicidal thoughts, substance or other addictions, peer relationships, self-esteem or bullying.
School Board Member Darin Moon said public education is "woefully underfunded and unequipped" to deal with the emotional issues of students.
Moon said when there are school shootings across the nation or suicides at local schools, everyone is upset for several weeks, and then things go back to the way they've been for decades.
"We have children crying for help and we are doing the same things we were doing 30 or 40 years ago," Moon said. "You can't take enough guns away to solve this problem and you can't completely stop bullying."
Although implementing safety measures in schools can help, he said, it's a reactive measure and does not address the underlying issues of troubled children.
"We're not putting in metal detectors in schools or bars on the windows," Moon said. "We're taking a positive approach to a very negative problem."
Despite the district bringing in motivational speakers and holding training for staff to deal with students at risk for suicide, "it wasn't moving the needle," Critchfield said.
Suicide rates across the region remain high, she said.
"This idea sprung up and resonated with us," Moon said.
Critchfield said the program is the first of its kind in Idaho and across the northwest.
The district joined with Intermountain Healthcare and Blomquist-Hale Employee/Student Assistance. The $25,000 funding for the first year came from private donations, a hospital grant and the state's Safe and Drug Free Schools program.
The idea for the program was developed after a year of conversations and collaborations in the community, Critchfield said.
"This is a great example of the school board exercising local control," she said.
Once the student and counselor are connected, the counselor will determine how many visits the student requires. Since the program was implemented, five students have used the services.
"The first student to use the services was actually from the elementary school," Critchfield said.
Students using the program will not be identified by the district, but the district will track how many students use the services and for what purposes so the program can be refined in the future.
"You can't get to the academic side of things if you don't address the whole child," Critchfield said. "When you provide that social and emotional support, then you can get to the learning place."
The program will not replace the traditional school counselors at every school in the district but will provide more intensive treatment to students when needed. Often, Moon said, counselors are tied up with duties like sending transcripts and playground duty, instead of actually counseling students. The board is looking into that issue to see how it can be changed.
"Working with students is sometimes difficult in the school setting since they also need to be in class," said Liza Castaneda, a licensed professional counselor and school counselor at Burley Junior High School. "So I do appreciate this program and its attempt to get more students hooked up with more intensive mental health services since I cannot always fill that need within the school day."
Emotional issues are invisible, which can make addressing them difficult, he said.
"When parents are in crisis with a child they don't always know what to do," Moon said. "They are making 50 calls trying to get help, and meanwhile, that child is suffering."
This program will streamline the process and only one phone call will be needed to make an appointment.
Stigma regarding accessing help for emotional or mental health issues also needs to be addressed in the district and in the community, Moon said.
"There's no guarantee that bad things still might happen," Moon said. "But if they do we can say we did everything we could to prevent them."
Be the first to know
Get local news delivered to your inbox!