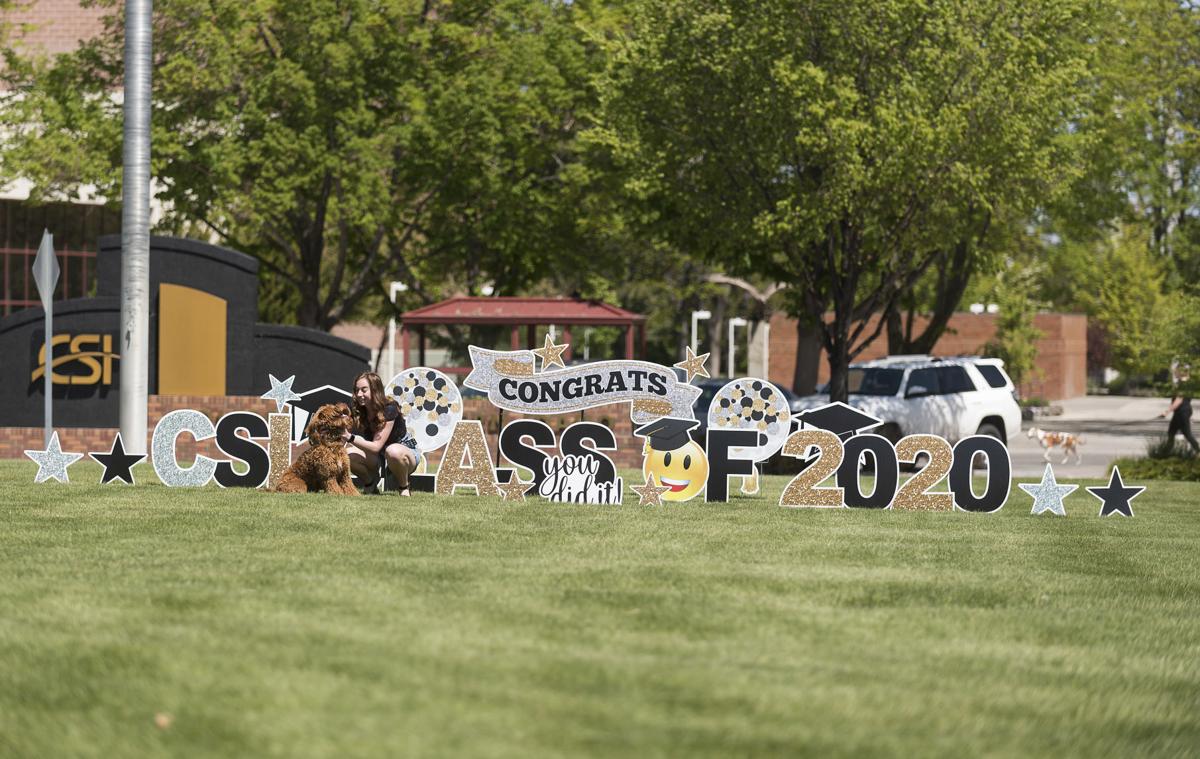 TWIN FALLS — Federal grants are helping many college students in the Magic Valley cover the costs associated with the COVID-19 pandemic.
Chloe Gedrose, 26, recently finished her degree at the College of Southern Idaho and is starting a career as a dental hygienist. To finish the program, Gedrose needed to get hands-on training in a clinic.
But the pandemic put a hold on the clinic portion of her program for an entire month and delayed her completion of the program. That meant Gedrose was a month behind in finding a job and earning a salary — adding an additional financial obstacle for a new college graduate.
In May, Gedrose was one of more than a thousand students to receive a grant from the College of Southern Idaho. The money is intended to help students cover some of the financial challenges caused by the pandemic.
Gedrose said the money helped to pay for rent and bills during the interim period. That was especially helpful since she wasn't able to get much work as a babysitter with many parents now working from home.
"I'm grateful I had that extra money to get by in that time," she said.
McKenzie Schilz, 19, also received a grant through CSI.
Schilz lost two jobs during the initial shutdown of the state's economy.
One was as a CSI Ambassador, which includes giving tours on campus and sharing experiences at college and career fairs. The other was at a child care center, which shut down for the summer.
"As an education major, I was disappointed to not be able to work in my field," she said.
The situation made things a bit more challenging as she pursues a degree in education, she said.
Schilz received the grant from CSI in May. It wasn't much and didn't even cover half her summer tuition, she said, but it was enough to help keep up with her bills.
"It helped cover expenses while I searched for a new job and gave me some fraction of a peace of mind," she said.
More than 1,200 students received money through CSI last month. So far, the school has distributed about $362,725.
"Making sure our students with the greatest need receive assistance is a priority for College of Southern Idaho," the school wrote on its website. "Our goal is to provide access to funds that are intended to help you with expenses, including course materials, distance-based technology, food, housing, health care, and childcare."
The money comes from the Coronavirus Aid, Relief and Economic Security (CARES) Act. CSI received about $2 million under the federal program, and half will be used as direct emergency financial aid grants for students that were affected financially by the pandemic.
Awards are determined based on a student's financial aid eligibility and the number of classes they're enrolled in. Spring awards fell between $100 and $400.
Students that are not making satisfactory progress toward their degree are ineligible for the program. International students and Deferred Action For Childhood Arrival (DACA) students are also ineligible.
The school expects to distribute an additional $87,810 to students attending summer classes and $171,075 next fall.
Be the first to know
Get local news delivered to your inbox!