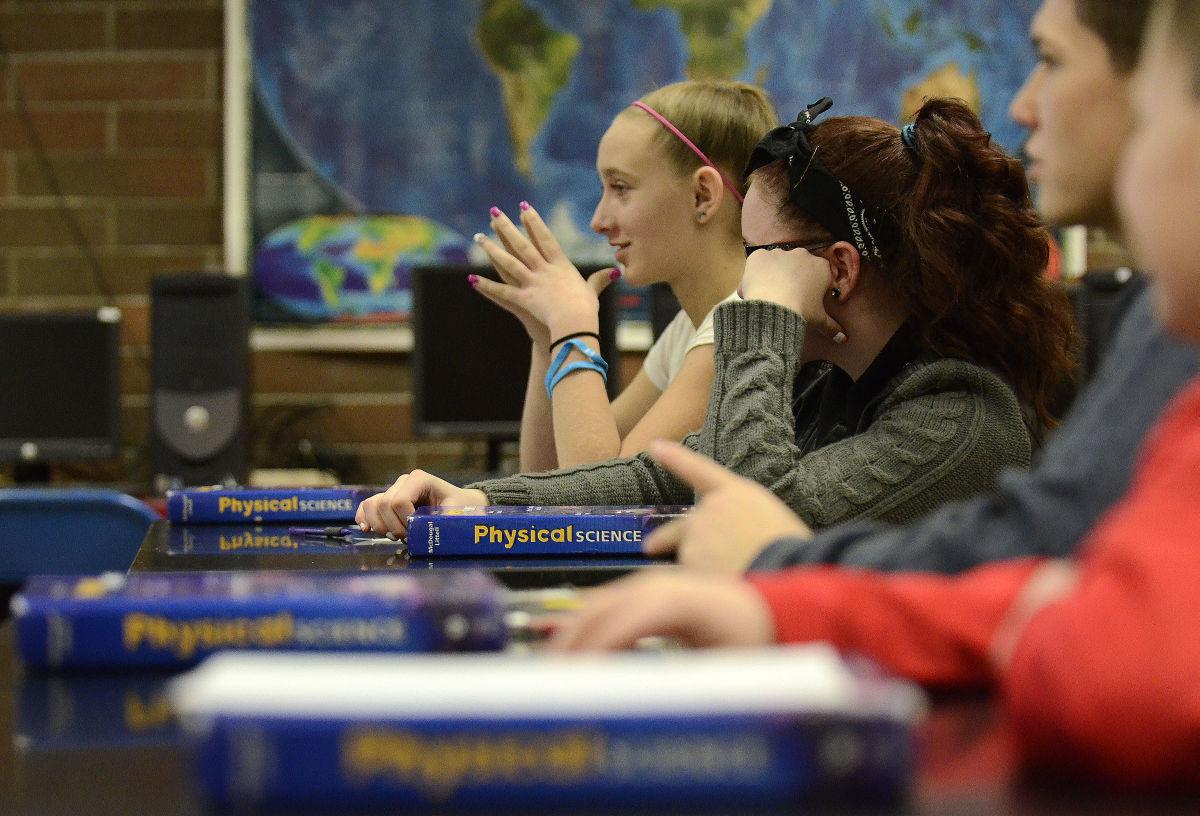 TWIN FALLS — A political debate over climate change is playing a role in what Magic Valley children will learn in science class.
An Idaho House panel approved new kindergarten through 12th grade standards Thursday meant to help with teaching science literacy, but only after striking key references to climate change caused by human behavior.
Teachers will have to align their lessons to the new standards. But in classrooms, there's often an emphasis on using researched-based information and letting students form their own opinions.
"Our teachers try to teach so that students are the ones that do the thinking," said L.T. Erickson, director of secondary programs for the Twin Falls School District. "It's a great opportunity for students to dig into the research that's out there."
Erickson said teachers "obviously will teach the standards." Politically, he said he doesn't know what legislators' motives are for eliminating some language about climate change.
Carrie Carson, who teaches a ninth-grade physical science at Burley High School, said she was surprised to see the proposed standards come out. She wasn't expecting changes until 2018.
Carson — who has been a science teacher for 20 years — said she's "actually quite excited" about the changes. "I think they're good standards."
The new standards will help with teaching science literacy — going beyond memorizing facts, and applying knowledge and using creative thinking, she said.
It will help children become better thinkers, Carson said, and will allow for more real-world applications with what they're learning.
Carson said she thinks it's a good thing the human impact on climate change isn't included.
"It's highly debatable within the scientific community itself," she said. "It narrows our instruction and it doesn't give the students all of the information."
She said standards should be broader. And she said teachers have to careful they're educating students about multiple ways of thinking and must allow them to make their own decisions.
This is the third year the Idaho Legislature has struggled to agree on science standards for public schools.
Previous efforts that included references to global warming and the origin of the universe have been rejected by Republicans unhappy that the language didn't offer alternative views.
The last time Idaho's science standards were updated was in 2001 — sparking criticism from educators that the current system is too vague and lacks depth.
Science teachers, state officials and other stakeholders have spent years drafting various versions of the rules. After lawmakers rejected the standards in 2016, a working group announced that they wouldn't introduce a new version until 2018.
That changed suddenly when the State Board of Education approved the rules in December. However, the rules presented earlier this month have a one-year expiration date.
"There's been a lot of work done trying to get to this point," Erickson said.
The Twin Falls School District is preparing to adopt new science materials, such as textbooks, within the next couple of years.
"We're kind of preparing to look at new science curriculum that will align better with the standards and that's a little more up-to-date," Erickson said.
School science department leaders are already starting to look into curriculum options. They'll start requesting sample materials from publishers over the next few months, Erickson said.
And this spring, they're traveling to a national science teaching conference, where they'll get a better idea of options.
Science teachers will review new curriculum for part of next school year. They'll try out materials for either half of next school year or the entire 2018-19 school year.
But materials won't be adopted until Twin Falls educators are sure the statewide science standards will be in place for at least a few years.
The Associated Press contributed to this report.