Patterson, who oversees career and technical education, steps down June 30, 2018. CSI announced his successor Oct. 2: Barry Pate, an animal science professor and chairman of the agriculture department.
"It's what we used to call vocational education," Pate said. "It's just giving people the skills to go out and get a job immediately."
Sometimes, people think of a community college as a gateway for students to transfer to a four-year university. But some students are seeking specific skills training they'll need to get a job.
"The goal is to get people knowledgeable and trained so they can take those learned skills and practices and go into the workplace," Patterson said.
Over the years, Patterson has impacted many students and employees, said Brandi Turnipseed, executive director of CSI's Workforce Training Center.
Turnipeed was a grant writer at CSI before she took a job at Chobani, where she worked with Patterson at CSI on an employee training project.
Those interactions, she said, made her want to become part of the college's Workforce Training Center — a position she took three years ago.
"For me personally, Terry was a really big factor in my move back to CSI because of his leadership," Turnipseed said. "He's one of those people who invests the time into people and understanding what people need and what the community needs. He's a true problem solver. He's always there when you need him."
Patterson said he looks at education as a highway: "It's a series of lifelong learning entries into education and exits into the workplace."
Many highly technical, specialized positions don't require a four-year degree, he said, and offer high wages.
The Idaho Board of Education's "Complete College Idaho" plan aims for 60 percent of 25- to 34-year-olds to have a post-secondary degree or certificate by 2020.
"Career and technical education is a very important component in that and we need to utilize it more," Patterson said.
Aquaculture to administration
When Patterson — who grew up in northern California — was a student at the University of California-Davis, he took a year off to work at 1000 Springs Trout Farms in the Magic Valley. And for one summer, he worked at Rangen's research center.
When he finished a bachelor's degree in zoology, he worked full-time as an aquaculture technician, focusing on fish health, disease control and water quality.
"The fish and aquaculture industry here is what really brought me to Idaho," Patterson said, adding he loves the area.
Several decades ago, CSI acquired a fish hatchery, later named the Walter R. Priebe Fish Hatchery. The college needed an aquaculture instructor to launch a new program and develop curriculum. Patterson was hired in 1977 to fill that role when "Doc" Taylor was CSI's president.
Under Patterson's leadership, CSI's program forged relationships with the aquaculture industry. Patterson led trainings in South Africa and Ecuador about developments in aquaculture happening in the Magic Valley. And over the years, he continued his education to earn advanced degrees.
He remained the aquaculture instructor and program manager until about 10 years ago, when he became the agriculture department chairman. He also worked half the time as the aquaculture program manager.
"I think ag is really, in my opinion, at the heart of the Magic Valley," he said.
There was discussion of CSI's agriculture department potentially being merged into another department, Patterson said. "I didn't think that was a good plan, and I didn't think that was really acceptable."
A couple of years later, Patterson shifted into a department chairman role splitting his time between agriculture, trade and industry.
Meanwhile, he was still keeping an eye on the aquaculture program, which he said was in good hands, but "still my baby."
"You start to miss those interactions with the industry people and such," he said.
In 2012, Patterson moved into his current position overseeing career and technical education.
He never intended to get into administration, but has enjoyed it. "It let me get to know those other programs and faculty."
New leadership
Pate, who takes over in July 2018 as the new instructional dean, has been at CSI since 2007.
He has a doctoral degree in animal science from Utah State University. Two years ago, he became the CSI agriculture department chairman.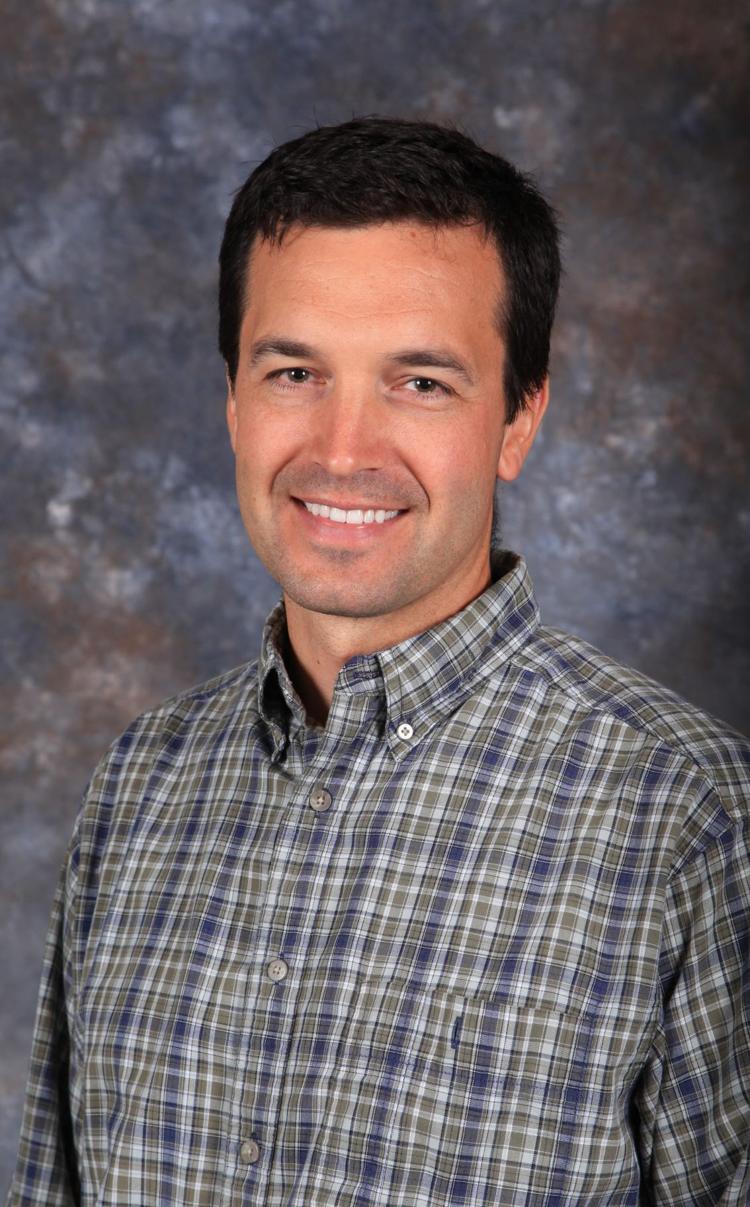 When he heard Patterson was talking about retirement, Pate decided he'd apply for the instructional dean position.
"I didn't know if I had enough experience, but I thought it was important to continue the good things I think are happening with the administration at the college," he said.
He said he wants to see the college's philosophies of outcomes-based and student-centered learning continue.
One challenge in the Magic Valley: "We have a unique problem in our community in that our unemployment is so low," he said.
Pate said he has also noticed many under-educated and underemployed workers who are making low wages.
He hopes CSI can reach more of them to help them gain skills to meet industry needs, and find jobs with good wages, benefits and working environments.
That, he said, would help raise the standard of living for the entire community.