TWIN FALLS — Beth Olmstead, a joyful, energetic champion for children who was the principal of Lincoln Elementary School for the past 18 years, died July 4.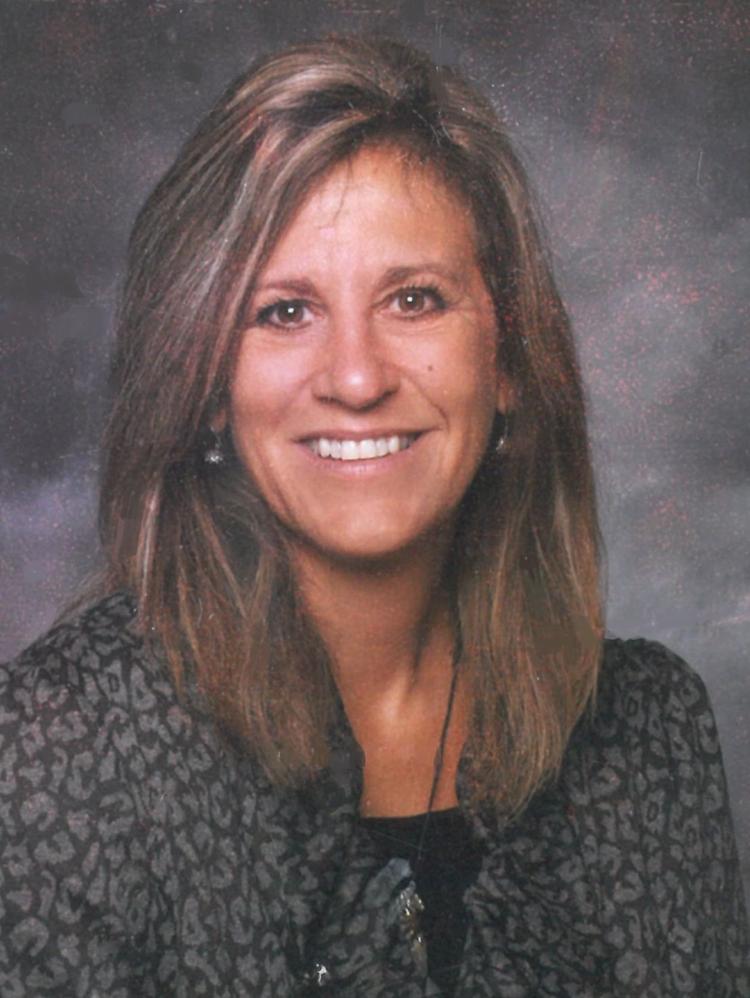 Olmstead was a tremendous employee, Twin Falls School District Superintendent Brady Dickinson said Monday.
"Obviously, it's a real blow to the district," he said. "It's going to take some time to heal from her passing."
Olmstead had a knack for making people feel valued and at ease at school.
"Beth really had a special heart when it came to working with kids with high need," Dickinson said. "She worked really well with parents, especially parents who maybe needed a little extra assistance."
Ali Seamons, a kindergarten teacher at Lincoln Elementary, described Olmstead as energetic, innovative and someone who thought outside the box.
Colleagues recalled Monday that Olmstead was an attention grabber who broke into song and dance during meetings, participated in dress-up days, and was a free spirit who loved skiing and backpacking.
She was called "mama bear" and "boss lady" at work. She attended employee's weddings, and she was there for them when their children were born.
"She just loved Lincoln," Seamons said. "It's a tough school."
But Olmstead, she said, "thought every kid at Lincoln was destined for greatness. She just wanted to make Lincoln such a bright place, too."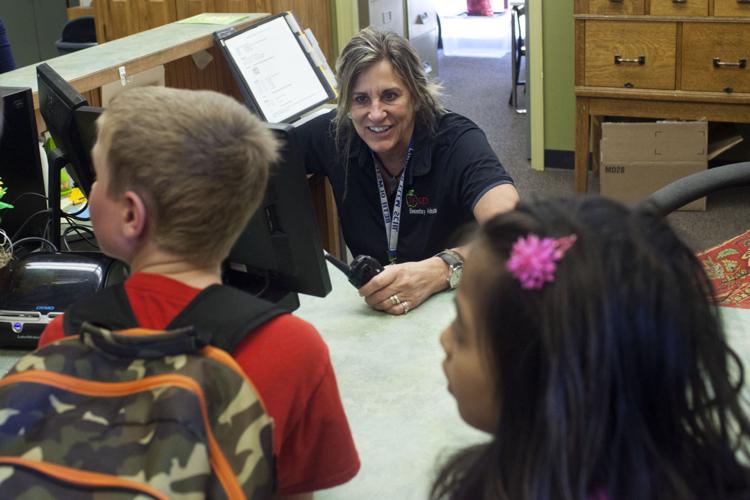 On Monday morning, Lincoln Elementary's campus was quiet and closed down for the summer. But more than a dozen flower arrangements were outside the school's front doors, and a balloon swayed in a light breeze.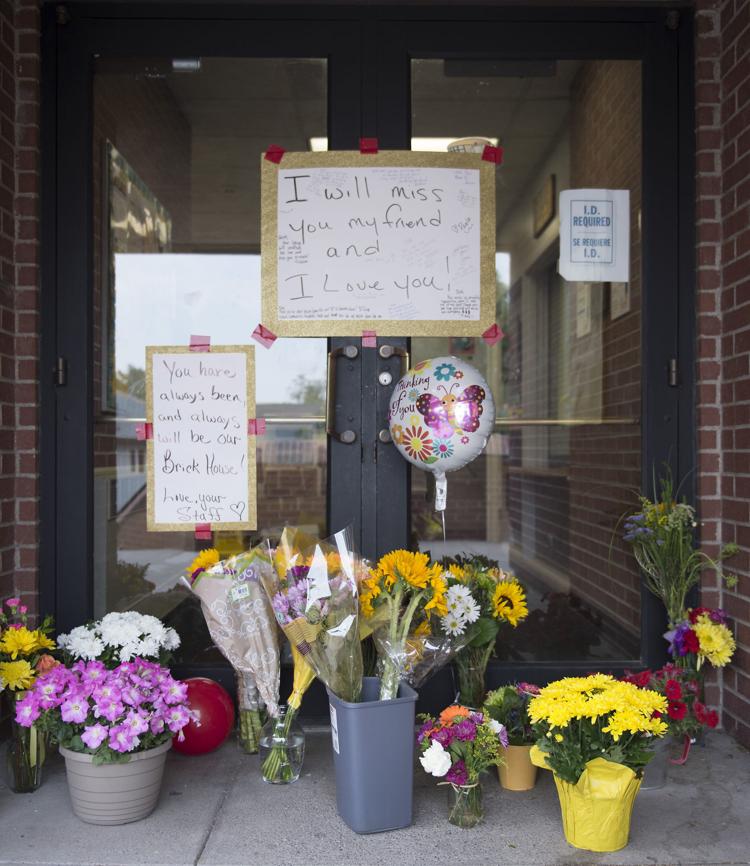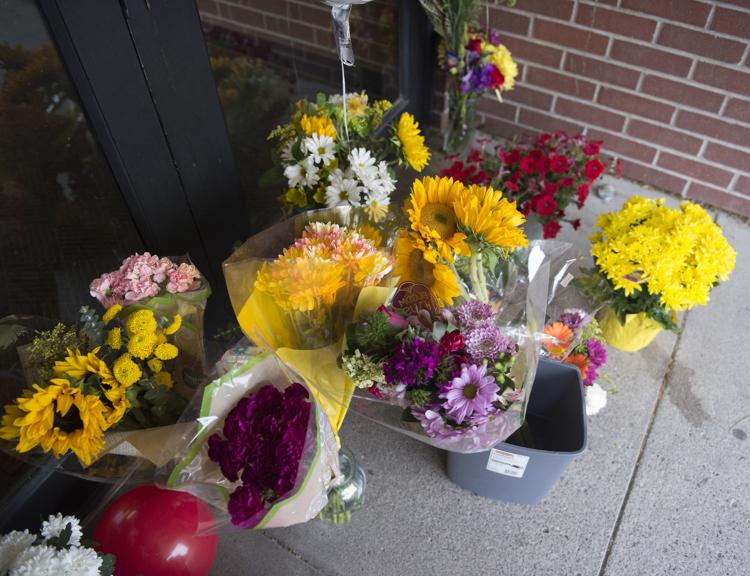 A quote written on a bright yellow poster was taped to a brick wall: "As long as I live, you will live. As long as I live, you will be remembered. As long as I live, you will be loved."
Two posters secured to the school's front doors with red tape include messages from friends and Lincoln Elementary employees, including "You have always been, and always will be our brick house! Love, your staff."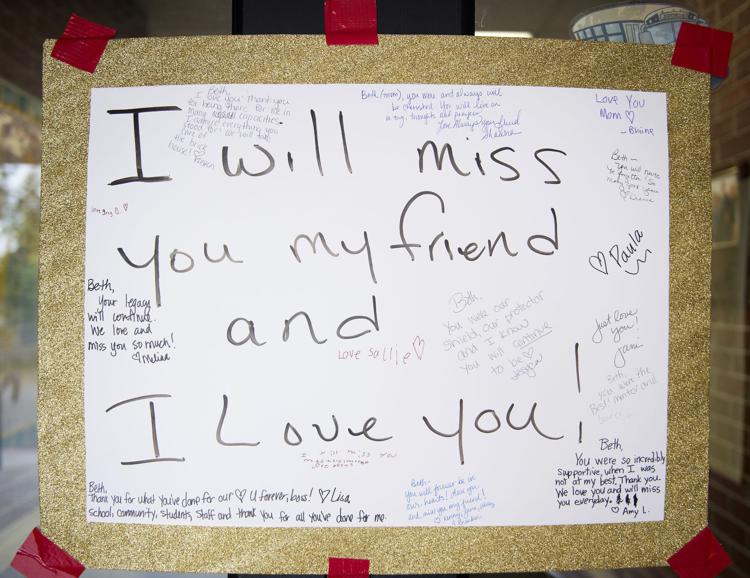 The school district will communicate with Lincoln Elementary parents in the coming days, Dickinson said. It has also notified employees about an employee assistance program, which includes free counseling services.
"As a district, we're focused on taking care of staff, students and families right now," Dickinson said.
Many teachers and staff are in shock, he said, adding Olmstead's death was sudden and she had been at Lincoln for such a long time. "Right now, we're grieving the loss of our friend and colleague."
Dickinson said the district is working closely with staff to reassure them "that we will have a positive way forward from this" going into a new school year, which begins in late August.
The hiring process for a principal will begin in the near future, district spokeswoman Eva Craner said, and no interim or acting principal will be named.
Olmstead viewed education as the key to breaking out of hardships and overcoming obstacles, said Lisa Honas, a kindergarten teacher at Lincoln Elementary.
Not everyone can do well as a teacher at Lincoln or be its leader, Honas said.
"She was our safety net," she said. "She was our rock and with her guidance. We were able to make Lincoln a safety net and rock for so many kids."
When anyone came into her office, Olmstead stopped whatever she was doing, put it aside and devoted her full attention to them, Honas said.
Despite difficult experiences — such as being bitten, hit or spit on by students — "she would shrug it off," said Donna Graybill, who was the school counselor at Lincoln Elementary from 2009-2015. She's now executive director of Voices Against Violence.
When it came to discipline, she was stern, but got down on the child's level and told them: "I love you, and I know you can do this," Graybill said.
Olmsted grew up in California and Idaho, and graduated from Murtaugh High School, where she participated in many activities, including cheerleading, track and basketball. She earned a bachelor's degree in elementary education and a master's degree in educational administration from Idaho State University.
She started with the Twin Falls School District in 1992 as a substitute teacher. She taught sixth-grade from 1994 to 1999 at Bickel Elementary School, and was vice principal at Oregon Trail and I.B. Perrine elementary schools during the 1999-2000 school year.
In 2000, Olmstead became principal at Lincoln Elementary, where she spent the rest of her career.
More than 90 percent of Lincoln's students qualify for free or reduced-priced school meals. It's a Title 1 school, meaning it receives federal funding to provide extra academic help due to the school's high poverty rate. The school's attendance zone includes motels along Addison Avenue, the Valley House Homeless Shelter and houses the school district's Newcomer Center for refugee children.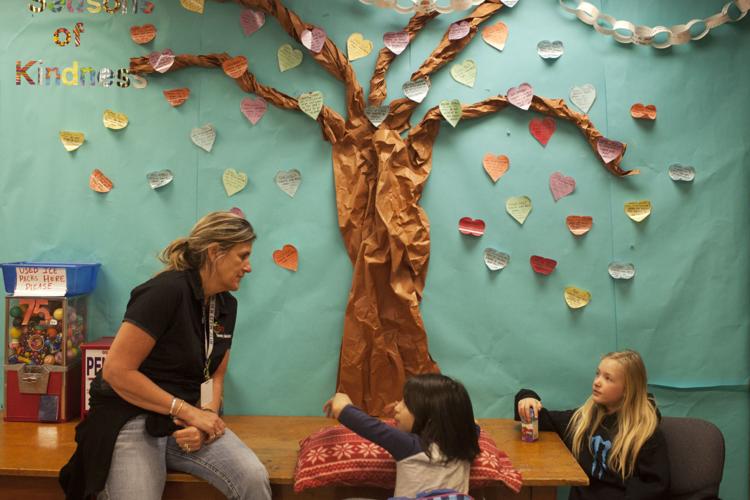 Lincoln Elementary parent Heidi Heil described Olmstead as an "amazing person and educator."
"It is a devastating loss to our school district community and our children," she wrote in a message to the Times-News. "I have admired and respected her since my son started kindergarten there nine years ago. She has been there for two of my children and it deeply saddens me she won't be there for the other two."
Both Honas and Graybill recalled how dedicated Olmstead was to her students. She checked in at home with students who had poor attendance, and when a parent said she couldn't get her child out of bed to go to school, Olmstead came over and helped her get ready.
She often bought alarm clocks for children whose parents weren't available in the mornings to wake them up for school.
And when a student died, Olmstead went to the house and comforted the grieving parents.
"She just had so much strength and compassion," Graybill said.
Honas did her administrative internship under Olmstead's guidance. Employees, she said, believed in her leadership and vision for the school.
"Every teacher was there because of the way she led us," Honas said. She started her teaching career at Lincoln nine years ago and Seamons started 13 years ago. Both stayed.
Olmstead had a magical way of getting people to believe they could do anything, Honas said. And if something wasn't working at the school, she wasn't afraid to try something different, Seamons said, pointing to a full-day kindergarten program in place at Lincoln for 13 years.
Olmstead instilled a love of Lincoln Elementary in her employees. She had a commitment to the underdog, Graybill said, that was contagious.
"Lincoln Elementary and Beth Olmstead," Honas said, "are synonymous with each other."