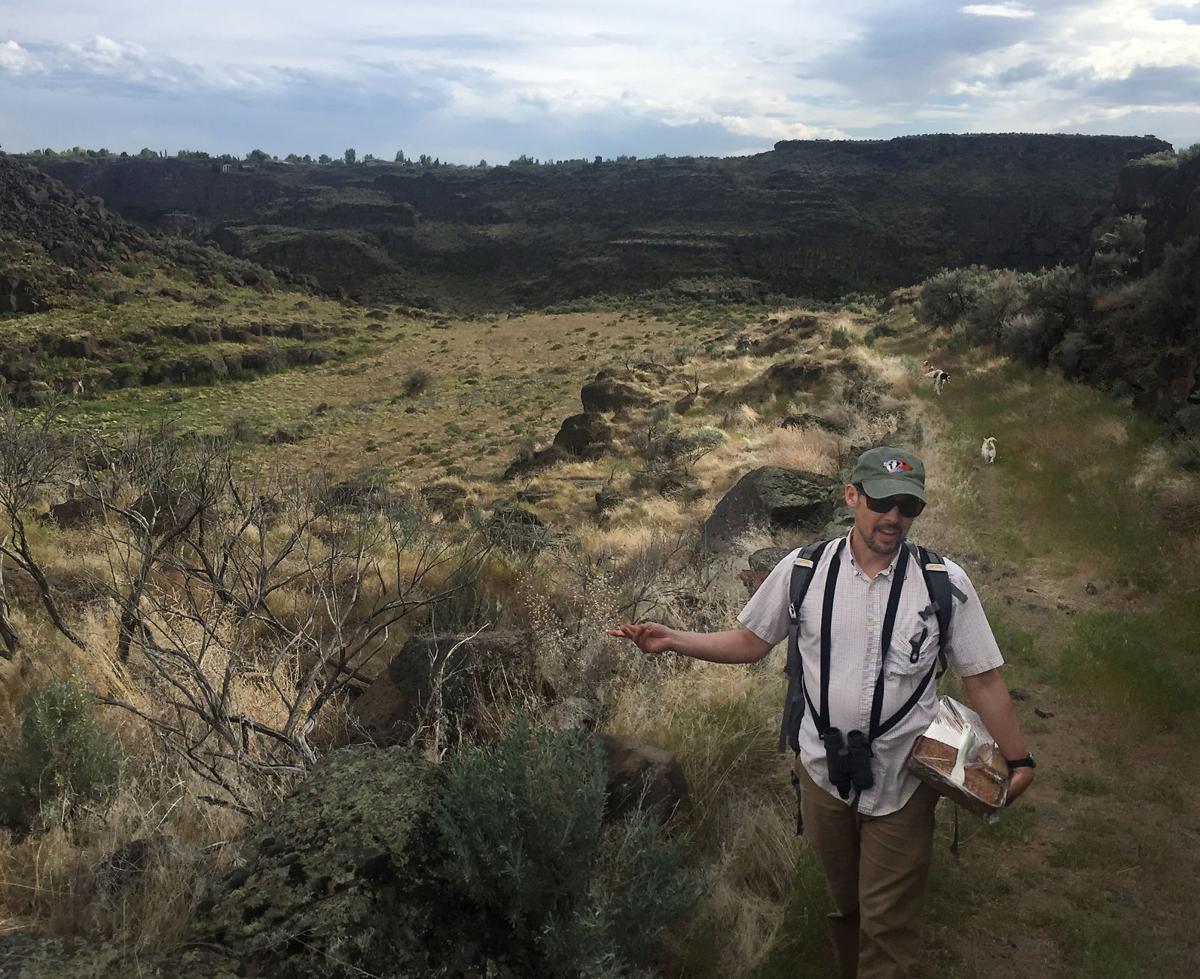 JEROME — After years of private ownership and a battle between developers and residents, George Panagiotou is selling Devil's Corral.
Devil's Corral is a 197-acre property comprising sagebrush plains, canyons and streams, which are largely untouched. The property is surrounded by 8,000 acres of protected public lands, and Panagiotou touts that the property includes 25 acres of developable land below the rim of the canyon.
Panagiotou, known for his Oscar nomination for his fresh perspective on movie lighting design as well as several creative patents, purchased the property in 2000.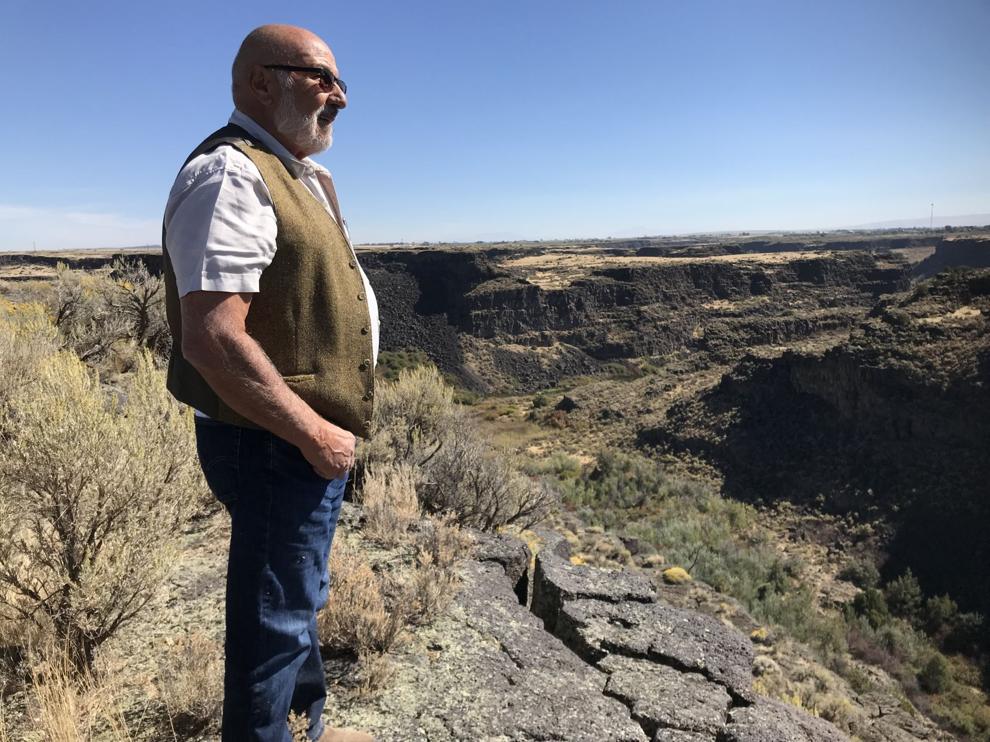 "The first time I came to Idaho, I loved it. So a couple of years later, I moved here," Panagiotou said. "I fell in love with the people. I was very surprised coming from Los Angeles — if you can understand that. The terrain and the geography was very intriguing. It was the typical stuff that makes everybody fall in love with Idaho; I was just a victim of the same things."
Panagiotou said he instantly fell in love with the property because of the amount of water available on the land as well as the wildlife diversity and profitable location, only hours from Sun Valley, Boise and Salt Lake City.
Hoping to take advantage of the property's prime location to increase tourism in the Magic Valley, he has held onto the land for more than 20 years.
In 2016, Panagiotou and board members of Devil's Corral LLC pitched a $10 million ecotourism development in Jerome County upstream from Shoshone Falls.
Panagiotou also expressed his desire to develop the land for several outdoor recreational activities that Twin Falls has become famous for, including "cliff hiking," BASE jumping, zip-lining and rock climbing. The discussion indicated plans to develop a 3,000-foot water slide, as well.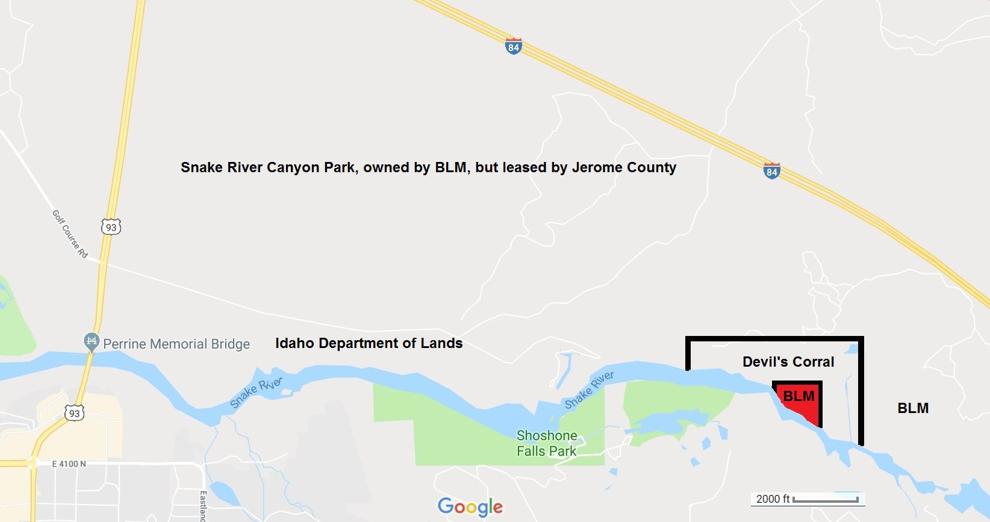 While the project was publicized as environmentally low impact and economically fortuitous, previous opposition feared for the historical significance of the area — namely its Native American petroglyphs.
"It's a very historic place," Panagiotou said. "Though our history in Idaho is very young, since the travelers came here first, the Devil's Corral was always intriguing to them."
The Devil's Corral name appears in the U.S. Engineer Corps maps as early as 1879, and in June 1912, President William H. Taft signed the first patent to Harry Kinsey, according to the Devil's Corral website.
When work finally began in September 2018, the plans — 16 years in the making — had changed. The new plan would allow the public to legally enjoy the property for the first time, designating the west end for housing and the east end for public recreation.
Despite adaptations to the original plan, Panagiotou still faced opposition from those who wanted the area to remain undeveloped.
"The opposition means well; their intentions are pure. But this is not going to survive in its natural state between two cities," Panagiotou said in a 2018 interview with the Times-News.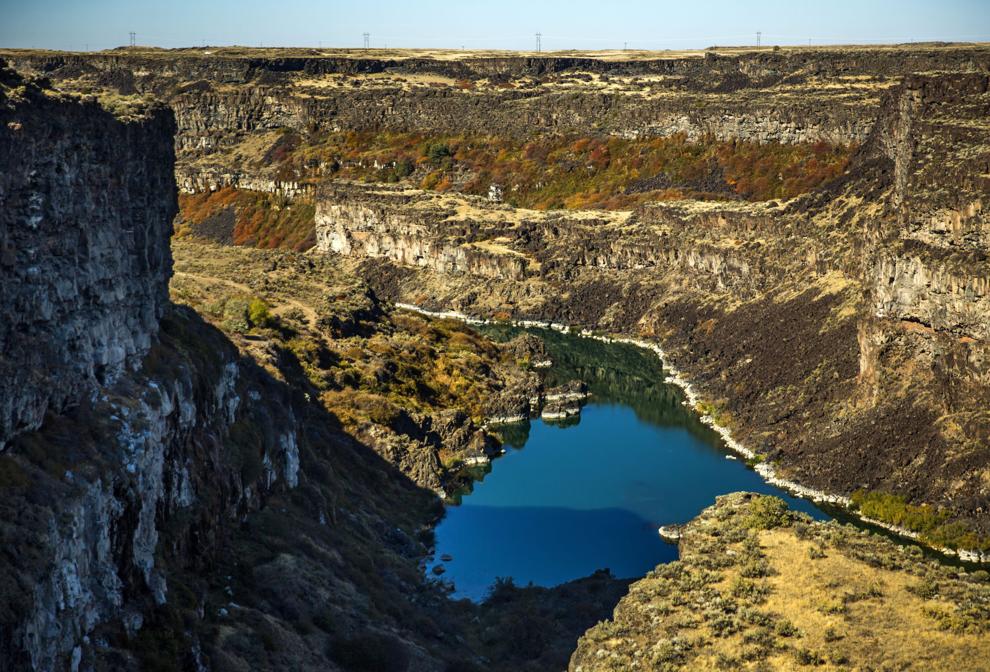 Opposition continued to build until the Friends of Devil's Corral — a group dedicated to preserving the area as a park — was organized. The group began a failed fundraising effort to purchase the property in October of 2018.
After decades of plans to develop and opposition to that development, Panagiotou has the property for sale.
"It's the perfect time to sell because Idaho is finally on the map, getting everyone's attention," Panagiotou said. "It's definitely a time period where real estate in Idaho is a premier value. I can't imagine a better time to sell it."
Devil's Corral is listed for $19.75 million and scheduled to be auctioned by Concierge Auctions — the world's largest luxury real estate auction firm — with no reserve to the highest bidder. Remote bidding is scheduled to begin Sept. 16 and will continue through Sept. 21 at ConciergeAuctions.com. A preview event is scheduled for Sept. 11.
The property is available for in-person showings by appointment as well as private virtual showings. As part of Concierge Auctions' "Key for Key" giving program, a new home will be built for a family in need upon closing, according to a press release.