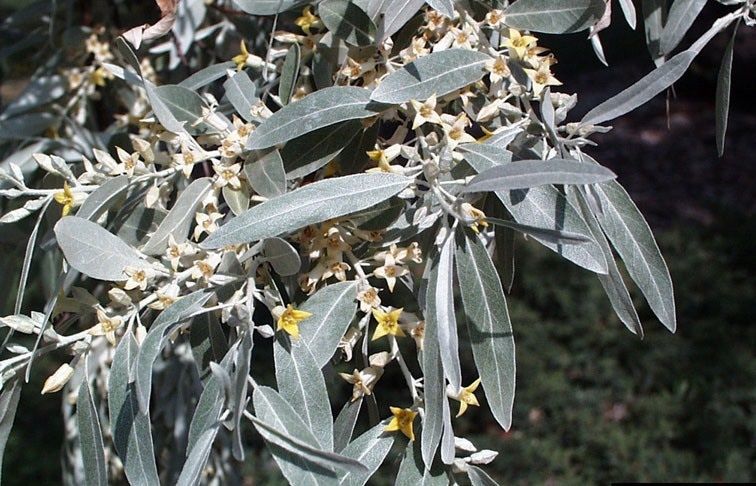 Q: Can a Russian olive be removed from adjacent property if it's growing on yours?
A: "Under the common law, which Idaho has adopted, landowners are limited to removing the 'penetrations on their own land.' Lemon v. Curington, 78 Idaho 522, 524 (1957)," said Grant Loebs, the county's prosecuting attorney.
"That means that a landowner can cut off the boughs or roots growing on his or her own property," he said.
However, Loebs cautioned "Going onto the neighbor's land to cut down a tree may constitute civil trespass (Idaho Code 6-202), misdemeanor trespass (Idaho Code 18-7008), or misdemeanor injury of a shade tree or ornamental plant (Idaho Code 18-7021)."
"If a tree is on the border of the two properties and is damaging one landowner's property (such as roots growing into the foundation), that landowner can sue for nuisance. If the judge agrees the tree is a nuisance, the court can order the tree to be cut down. Lemon v. Curington, 78 Idaho 522, 525 (1957)," said Loebs.
In the case, the overview stated, "…the defendant had planted two trees on the boundary line. The trees had grown so wide that the trunks spilled onto plaintiff's property for two or more feet and the branches extended 30 feet onto plaintiff's land. Plaintiff brought a nuisance action against defendant and sought authority to cut down the trees. The trial court found that the roots of one of the trees had exerted sufficient pressure against plaintiff's basement to have cracked and pushed the wall of plaintiff's house inward. The trial court authorized the destruction of that one tree in order to have eliminated the danger and further destruction to plaintiff's property…"
The judge's opinion reported "…where actual damage has been sustained and is likely to continue, the injured landowner may maintain an action for the abatement of the nuisance…" "…an adjoining owner may himself abate the nuisance by digging into the ground, intercepting and destroying the roots just as he may cut off overhanging branches…"
Have a question? Just ask and we'll find an answer for you. Email your question to Kimberly Williams Brackett at timesnewscuriousmind@gmail.com with "Curious Mind" in the subject line.
Get local news delivered to your inbox!
Subscribe to our Daily Headlines newsletter.