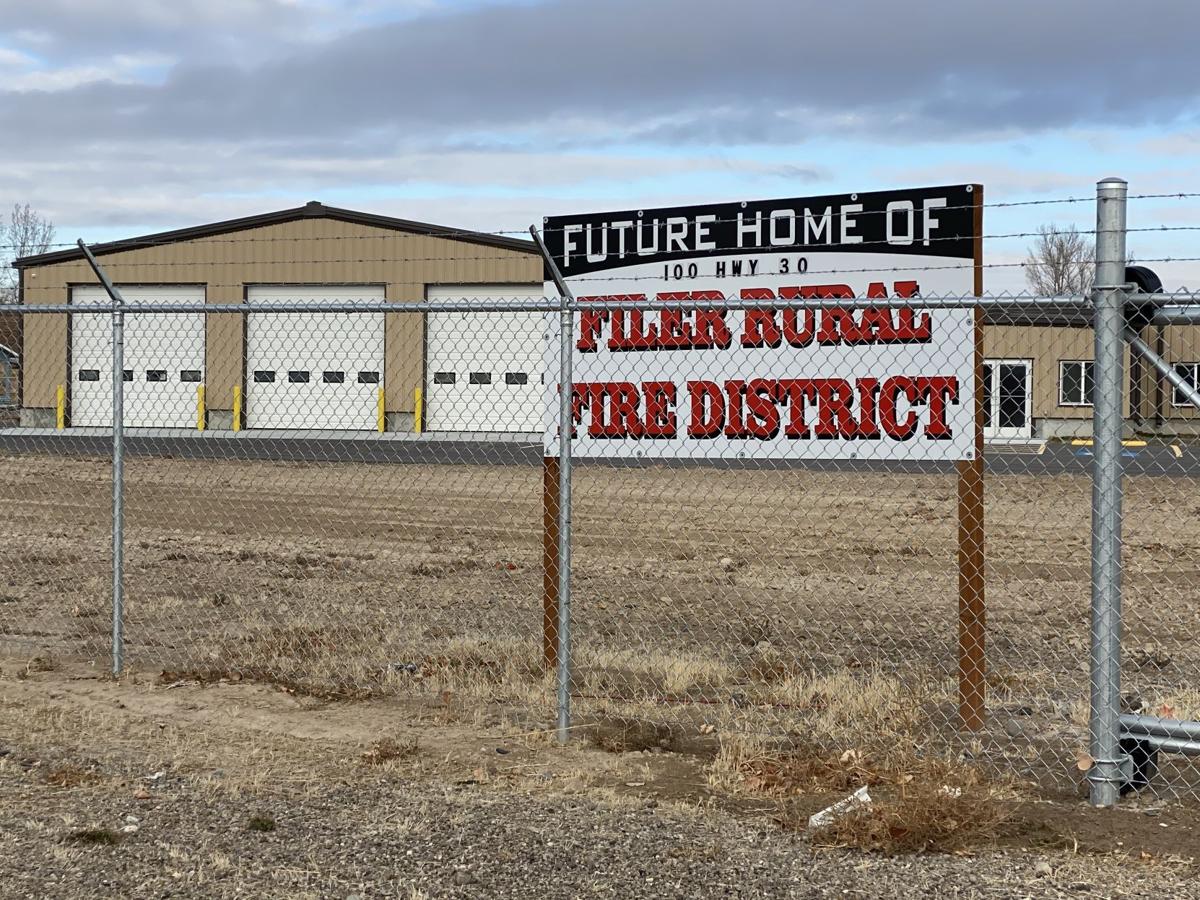 Q: Why hasn't the Filer fire department moved into their brand-new building south of the Filer fairgrounds? It looks like it has been finished for quite some time now.
A: "Filer Rural Fire District started planning and saving for a new fire station more than 25 years ago," Chief Bud Compher said. "FRFD saved up more than $1.3 million, but when we went out for bids, the bids came in at more than $2.3 million, with building prices skyrocketing. The fire district board voted to go ahead and build the shell, including underground electrical, plumbing, cement work and the asphalt work. We broke ground late spring of 2018."
The outside has been complete, but the inside finish work is about halfway through. The Filer Fire Rural Fire District, which owns the building, has decided to build the building over several years so it can provide the funds for the building without imposing another levy onto the taxpayers.
"Although it may look like it's finished from the outside, there is still a lot of work going on in the inside," Compher said. "The inside will be finished each year as budget will allow. Filer Fire District has budgeted as much as possible each year since groundbreaking. The past six or eight months has set us back a bit due to contractors unable to get electrical, plumbing and sprinkler parts on a timely manner, due to COVID-19."
"We are planning on getting an occupancy permit by early spring of 2021 if not before and shortly after an open house. Praise the Lord."
Filer Fire and Rescue provides fire/rescue services for a 132-square-mile area and a population of about 8,000.
"Thanks to the fire district board and the Filer firefighters for their hundreds of hours weeding, raking, mowing, cleaning, hanging isolation, and etc.," Compher said.
The interior walls were recently installed by the firefighters.
"A special thanks to Jackie Frey, the Twin Falls County Disaster Service director, who helped us obtain a grant for a security fence and gates, security camera system and a 100,000 KW emergency generator," Compher said.
Filer Fire handed out a full-size candy bar and a Capri Sun juice drink to local trick-or-treaters driving through the entrance off Fair Avenue on Halloween.
Have a question? Just ask and we'll find an answer for you. Email your question to Kimberly Williams Brackett at timesnewscuriousmind@gmail.com with "Curious Mind" in the subject line.