TWIN FALLS — The group of children cautiously get into the pool with life vests in tow.
For many, this is just the second or third time they have gone swimming. It's an important skill for the refugee children to learn, said participant Muhindo Lieven.
The children swim back and forth to the coaches. It may not look like it from the outside, but this is all a part of learning leadership.
It's part of a new refugee youth program that formed through a partnership between the Magic Valley YMCA and the College of Southern Idaho Refugee Center.
The afterschool program designed to help the children with homework, Refugee Center director Zeze Rwasama said. But the group also aims to teach children skills outside of education, he said.
"We want to expand past just academics," Rwasama said. "We want to teach them how to be leaders in their community."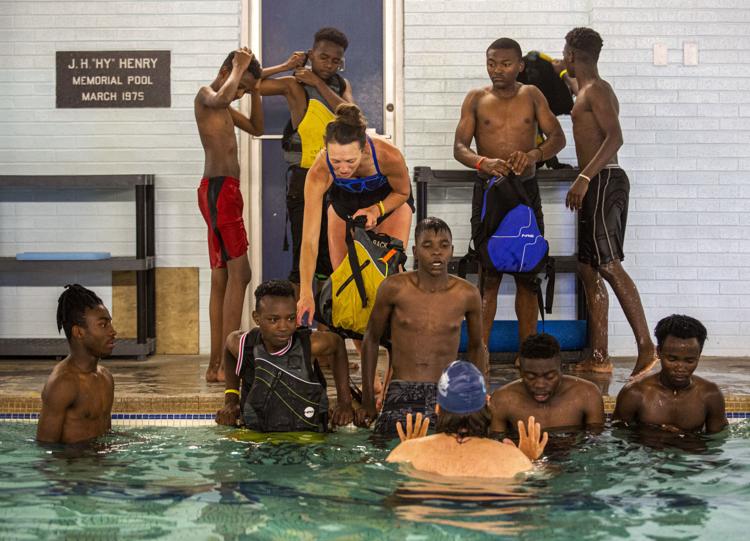 Lok Darjee didn't set out to guide a youth program when he came back home to Twin Falls before continuing his research at the National Cancer Institute. But after dropping by the Refugee Center, he got a part-time job directing the youth program for refugee youths.
You have free articles remaining.
He created the curriculum so the youth program would center on personal growth.
"I think when people actively participate in refugee life, they become an active member of the community," Darjee said. "If we want them to integrate, they need to experience things impossible to learn (other ways)."
The class was taught by John Twiss, the director of recreation at CSI, who has exposed them to the CSI challenge course, mountain biking and more. Leadership and self-improvement are taught through these outdoor activities.
The decision to include swimming lessons took place after Congo immigrant Erinest Nsabimana, 20, died while swimming at Dierkes Lake on May 12, Magic Valley YMCA CEO Randy Wastradowski said.
On average, the Twin Falls County Sheriff's Office deals with one drowning-related death per year, spokeswoman Lori Stewart recently told the Times-News.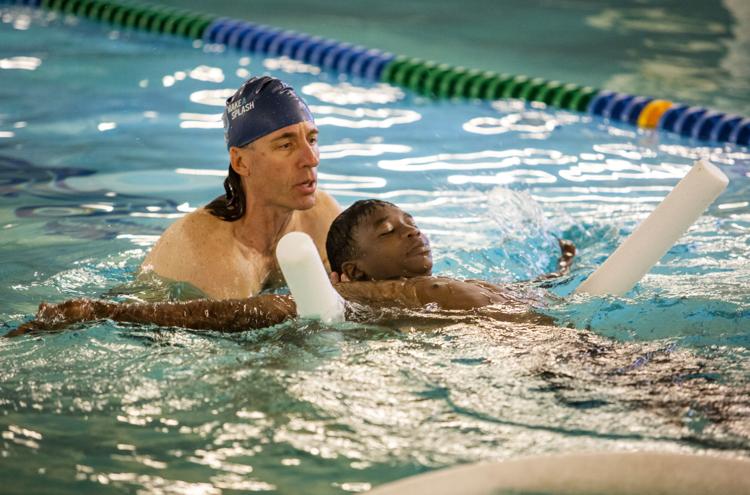 Wastradowski hopes that the Magic Valley YMCA can continue to serve the community to help it grow. He wants the Magic Valley YMCA to be a part of conversations on problems that need to be fixed.
"We're still overcoming some preconceived notions about what the Y is," Wastradowski said. "We want to show that the Y is working with others to fill needs in the community."