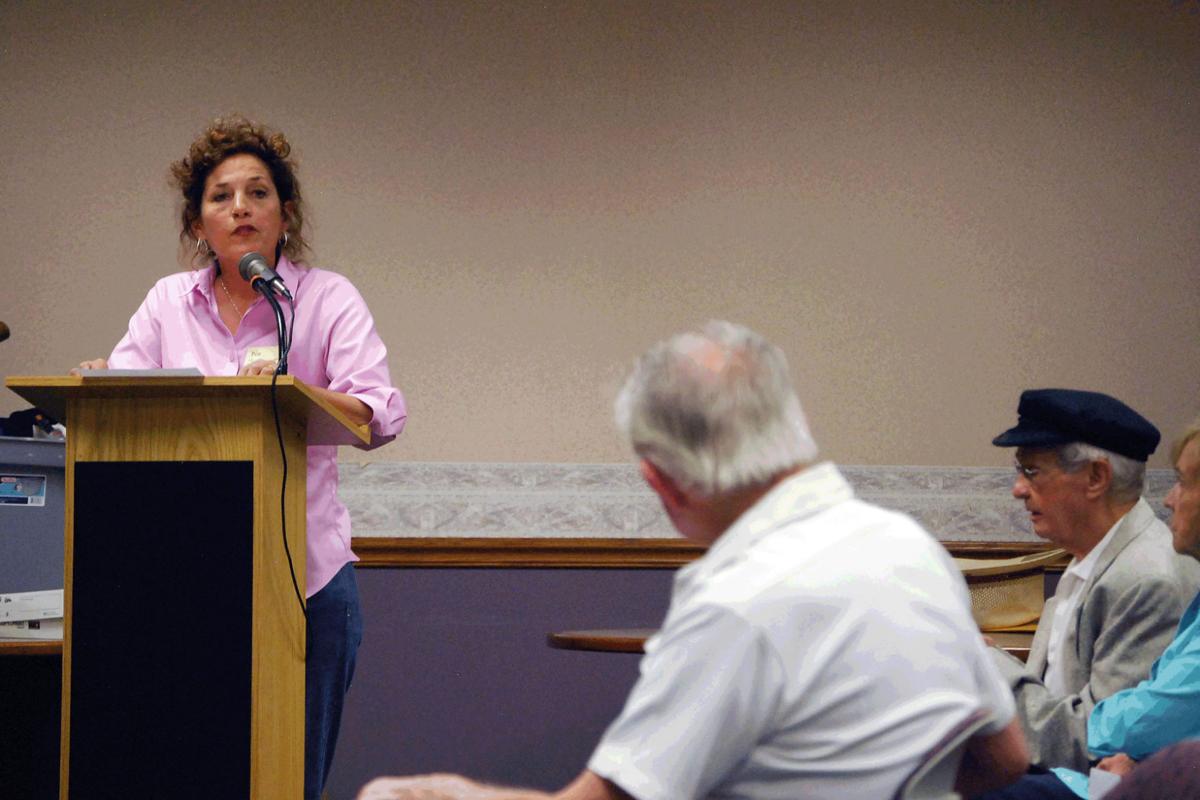 TWIN FALLS • Nearly 20 community members voiced a wide range of opinions Monday about the College of Southern Idaho's Refugee Center and its role in resettling Syrians.
A crowd showed up to the college's board of trustees meeting, launching what turned into a one-hour public forum.
Controversy has been brewing since an April announcement that an estimated 300 refugees — including some from war-torn Middle Eastern countries — will be resettled in Twin Falls over the next year.
The CSI board is proud and fully supportive of the Refugee Center, trustee Bob Keegan told the crowd.
He looked at a list of people who signed up to speak. "It looks like we have a bundle today," he said.
Of the 18 speakers, six were supportive of the center's operations. Many who spoke in opposition raised concerns about jihad, Sharia law and the Koran.
College officials say the federal government does extensive background checks on refugees, including those who will arrive starting in October. But some locals have raised concerns that new refugees may be radical Islamists.
People need to wake up and realize what's happening, said Carter Killinger. The United States is a Christian nation, he said, but Muslims have stated a goal of ruling the world and killing those who don't subscribe to Islam.
"I say know your enemy," he said.
Phil Price, pastor at First Presbyterian Church in Twin Falls, said he's encouraged by the work of the Refugee Center.
It's an asset and "one of the great gems" of the Magic Valley, he said. He encouraged the CSI board to keep up the good work and not give into demands driven by ignorance and fear.
Rick Martin reiterated comments similar to his remarks at a May board meeting, where he was among six speakers. He asked for a public hearing in July about the future of the Refugee Center, which he said is a burden for taxpayers and a public affairs issue for CSI
It's "disastrous to the college's fine reputation," he said.
Jill Skeem said she's "quite disturbed" by what's happening in response to the Refugee Center controversy. "It's creating hate and fear in their community," she said.
When CSI was founded 50 years ago, it was done to serve Idahoans, said Vicki Davis, "not to turn it into your own little Ellis Island."
Harry Turner, an attorney, said he received a call from a refugee couple who's Jewish and have been harassed in Twin Falls by Muslims.
Deborah Silver — a Twin Falls accountant who ran for state treasurer in 2014 as a Democrat against incumbent Ron Crane — recently organized a group to inform the community about the resettlement process.