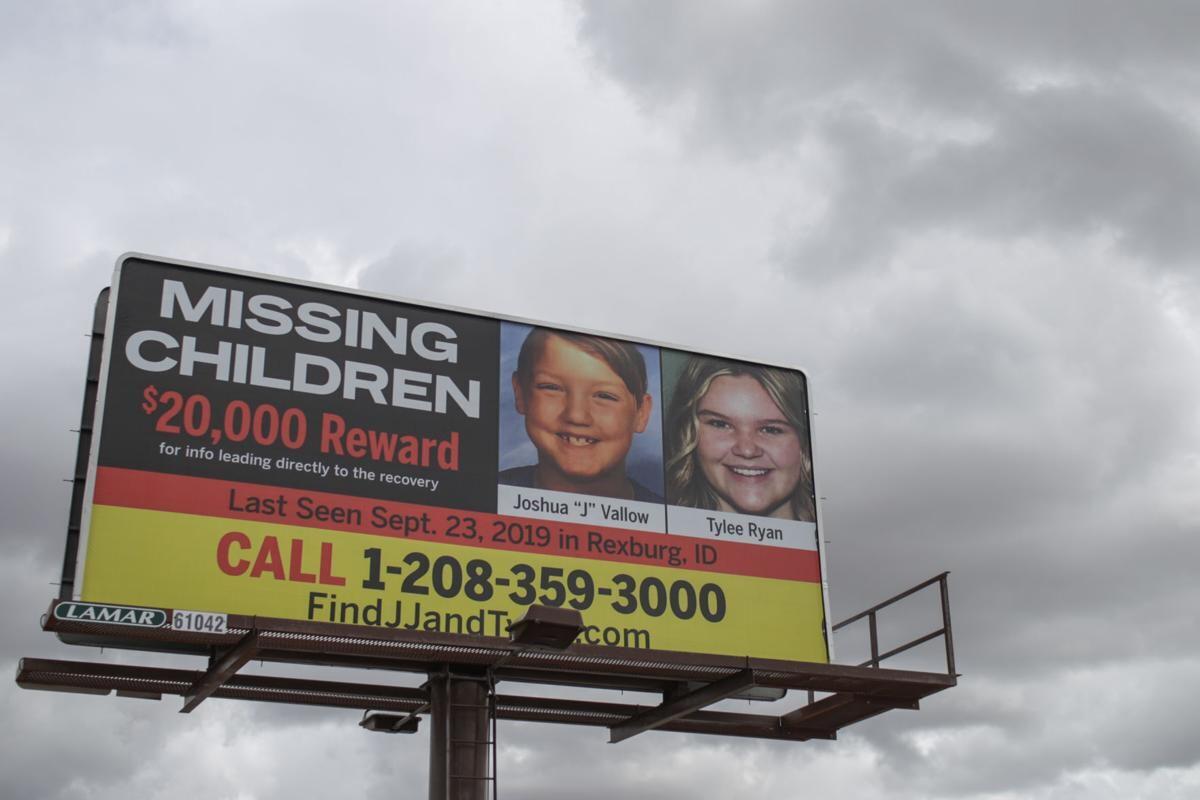 On Nov. 26, 2019, Rexburg police learned two children were missing. Their mother and her new husband vanished the next day. As police, reporters and internet sleuths began digging into the case, every detail seemed to unearth a new rabbit hole.
The story has captivated the nation's attention ever since and dominated the local news cycle, with nearly every story revealing curious new details and a series of unfortunate events that became harder and harder to classify as mere coincidences. The world reeled as it learned of the death threats, drive-by shootings, visions of the end times, dead spouses, zombie slugs and reincarnated gods that made up the lives of Lori Vallow and Chad Daybell.
On June 9, everyone's worst fears were confirmed when the children's remains were discovered in the Daybell's backyard. Both Chad and Lori sit in jail as they await their July court hearings.
The story has gotten no less confusing as time has gone on. The Post Register has put together an updated timeline of the case outlining the relevant persons and dates surrounding it.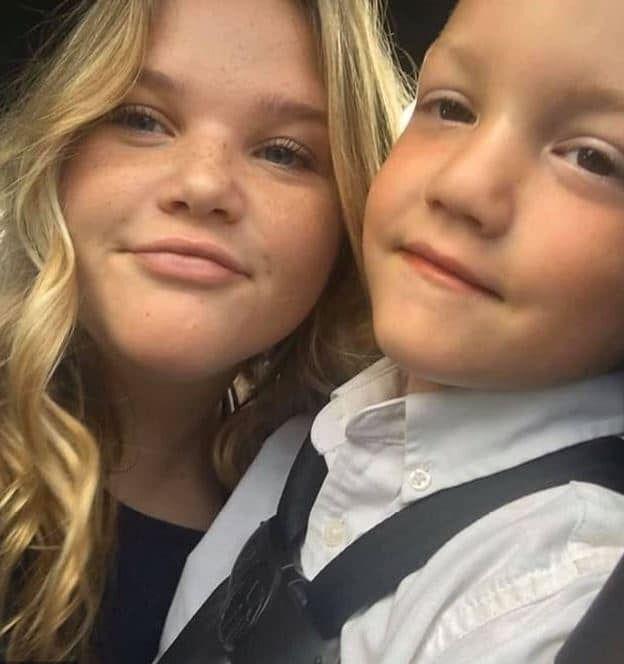 Relevant persons:
Lori Vallow: Age 46, wife of Chad
Chad Daybell: Age 51, husband of Lori
Colby Ryan: Age 24, eldest child of Lori
Tylee Ryan: Age 17 at time of disappearance, daughter of Lori
Joshua Jaxon "J.J." Vallow: Age 7 at time of disappearance, adopted son of his great-uncle Charles and great-aunt Lori, diagnosed with autism
Charles Vallow: Fourth husband of Lori, adoptive father of J.J.
Kay Vallow Woodcock: Sister of Charles, biological grandmother of J.J.
Larry Woodcock: Brother-in-law of Charles, biological grandfather of J.J.
Tammy Daybell: Age 49, Chad's first wife, now deceased
Alex Cox: Brother of Lori
Zulema Pastenes: Wife of Alex
Melanie Gibb: Co-host of Lori's religious podcast
Melani (Boudreaux) Pawlowski: Lori's niece whose ex-husband said radically changed after beginning to follow Lori's religious beliefs
Ian Pawlowski: Melani's current husband
Brandon Boudreaux: Melani's ex-husband
Joseph Ryan: Third husband of Lori, father of Tylee
Mark Means: Lori's current defense attorney
John Prior: Chad's current defense attorney
Rob Wood: Prosecuting attorney in both Chad's case and Lori's case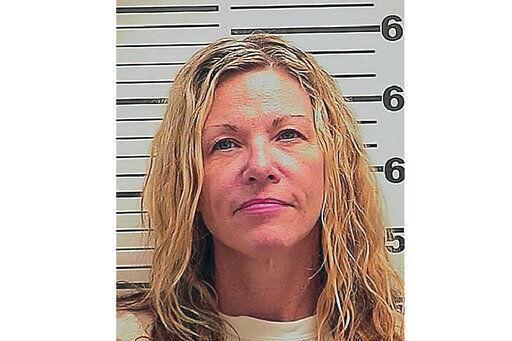 Timeline of events:
March 9, 1990: Chad Daybell and Tamara "Tammy" Douglas marry in Manti, Utah.
1992: Lori Cox marries her high school boyfriend shortly after graduating high school. Little is known about her first husband. His name, the date of their marriage and the date of their divorce remain unknown. The year of their marriage and confirmation of its existence were provided by Annie Cushing, sister to Lori's third husband.
Oct. 22, 1995: Lori marries second husband, William Lagioia, in Travis County, Texas. The couple has a son, Colby, together the following year.
Feb. 25, 1998: Lori and her second husband divorce.
2001: Lori marries third husband, Joseph Anthony Ryan Jr. They go on to have daughter Tylee together. The exact date of marriage is unknown, but Joseph's sister, Annie Cushing, confirmed the year. Joseph adopts Colby, Lori's son from her previous marriage.
May 18, 2005: Lori and her third husband divorce.
Feb. 24, 2006: Lori and Leland "Charles" Anthony Vallow marry in Las Vegas, making him her fourth husband.
Aug. 5, 2007: Alex Cox, brother of Lori, is arrested for aggravated assault on Joseph Ryan. Alex used a stun gun on Ryan and threatened to kill him.
JJ and Larry and Kay Woodcock
Larry and Kay Woodcock pose for a photo with JJ Vallow in this undated photo.
July 2014: Charles and Lori finalize the adoption of Charles' grandnephew, Joshua Jaxon "J.J." Vallow, according to J.J.'s grandmother, Kay Vallow Woodcock.
End of 2014: Charles and Lori move to the Hawaiian island of Kauai with J.J. and Tylee, according to business records filed by the couple.
2015 (approximate): A friend of Lori's tells New York's Fox 5 that Lori becomes "obsessed with Chad's books" around this time.
June 2015: The Daybells purchase a house in Salem, Idaho, after Chad twice hears a voice tell him he is supposed to move to Rexburg, according to Chad's blog. The Daybells eventually make the move from Springville, Utah, to Salem.
Late 2016/early 2017: The Vallows move from Hawaii to Arizona, according to family members.
April 3, 2018: Lori's ex-husband, Joseph Ryan, dies. His death is ruled due to a heart attack. Joseph's death has since become part of the investigation into Lori, according to the FBI.
Fall 2018: Lori and her niece Melani Boudreaux attend a Preparing a People event where they meet Chad for the first time, according to NBC's Dateline. In the following months, Lori and Chad would exchange emails and appear on podcasts together. Chad briefly stayed at the Vallows' home in Arizona on one occasion.
Jan. 22, 2019: Lori receives an email from Chad with the subject line "Demon with a name, Nick Schneider," according to NBC's Dateline.
Jan. 28, 2019: While Charles is on a business trip, Lori transfers $10,000 out of Charles' business account into an unknown account and 2,000 Enterprise points to her personal account, according to divorce documents.
Jan. 29, 2019: Lori transfers an additional $25,000 out of Charles' business account to an unknown account, according to divorce documents. Charles receives a phone call from Lori. Lori tells him she is a god sent to carry out the work of the 144,000 at Christ's second coming, and she will kill Charles if he gets in her way. According to Lori, Jesus is headed to Earth in July 2020.
Jan. 30, 2019: Lori calls Charles to tell him she plans to kill him when he returns home, and she has an angel waiting to help dispose of his body. Lori repeatedly calls Charles by the name "Nick Schneider." "Nick killed Charles and has taken his identity," Lori tells him.
Charles attempts to fly home only to find Lori had canceled his flight. After buying a new ticket and landing in Arizona, Charles finds his truck gone from the airport parking lot. When he finally makes it home, Charles finds an empty house. Lori had taken his son, his business laptop and all Charles' clothes.
Jan. 31, 2019: Charles petitions Community Bridges Healthcare for a 72-hour hold and evaluation of Lori. Charles then goes into Lori's car and takes her purse and wallet. Lori goes to the Gilbert police station to file a statement regarding the theft. Law enforcement talks to Lori and appears to sympathize with her after she implies Charles was lying due to a marital dispute. At law enforcement's encouragement to explain the situation to the health care center, Lori checks herself into Community Bridges and is discharged a few hours later.
Feb. 8, 2019: Charles files for divorce from Lori. His attorneys advise him to remove Lori as the beneficiary of his life insurance. Lori does not learn of this removal until after Charles' death, according to Kay.
Feb. 10, 2019: Lori vanishes for 58 days, leaving both her husband and kids. Charles "had no idea where she went," one of his sons told Phoenix's Fox 10. A friend later revealed she spent part of this time in Hawaii.
March 6, 2019: Divorce proceedings are dismissed at Charles' request. Charles decided he wanted to try to make the marriage work, Charles's son said in the interview with Fox 10 in Phoenix.
Spring 2019: Melanie Gibb, co-host of Lori's podcast, overhears Lori call Tylee a zombie when Tylee does not want to babysit J.J. "Not me, Mom," Tylee responded. Lori tells Gibb that Tylee turned into a zombie around the age of 12 or 13. Tylee became "difficult to deal with" around those ages, Lori told Gibb.
April 2019: Charles texts a friend saying Lori had "dramatically" changed in the last six months, according to NBC's Dateline. "It's the freakiest thing I've ever experienced … She's with a group of people called 'woke' and 'preparing a people' … She says an evil spirit named Nick Schneider murdered me and is using me to 'violate' her."
June 2019: Melani unexpectedly demands a divorce from Brandon Boudreaux, her husband of 11 years, said Brandon in a Facebook post. Brandon says he believes it was due to Melani's new religious beliefs after following Lori and Chad into what he calls a "cult."
July 11, 2019: Charles arrives at Lori's Chandler, Ariz., home to pick up J.J. Home at the time were Lori, Tylee, J.J., and Lori's brother Alex. An altercation occurs, and Alex shoots Charles twice in the chest, killing him. Alex claims self-defense, and no charges are filed. According to Charles and Lori's property manager, Joe Pongratz, neighbors reported a pool party at Lori's house later that day with "loud music and lots of people swimming."
Aug. 9, 2019: J.J.'s beloved service dog Bailey is put up for sale, according to Kay. The dog was later returned to the kennel from which the dog was purchased.
Aug. 10, 2019: J.J.'s grandmother, Kay Vallow Woodcock, spoke with J.J. via FaceTime for approximately 35 seconds, she told KSL TV. This is the last time she had contact with him.
September 1. 2019: Lori, Tylee and J.J. move to Rexburg. Tylee originally planned to stay in Arizona and move in with a friend but decided she didn't want to leave J.J. "She was just protective of J.J. cause he was her little brother," the friend told the Post Register.
Over the next two months, Melani and Alex also move to Rexburg into the same housing complex.
Sept. 8, 2019: Tylee is seen for the last time. Phone records indicate Tylee, J.J. Lori and Alex took a trip to Yellowstone National Park. Two photos, one from Lori's iCloud account and one from the National Park Service entrance, both show Tylee in Yellowstone on this day. There has been no confirmed sighting of Tylee since.
Sept. 9. 2019: Alex goes to Lori's apartment around 3 a.m. Cell phone pings then place him on Chad's property in the Daybell's pet cemetery. Chad's neighbor hears a gunshot. Chad texts Tammy saying he shot a raccoon and buried it in the pet cemetery. Tylee's body will later be found in this pet cemetery.
Sept. 19, 2019: Melanie Gibb, co-host of Lori's religious podcast, arrives at Lori's home with her boyfriend. They are visiting from Arizona. Shortly after arriving, Lori informs Gibb that J.J. has become a zombie.
Sept. 22, 2019: While Gibb and Lori are recording a podcast episode, Alex stops by Lori's apartment. Alex is holding J.J. who appears to be asleep in his arms. This is the last verifiable sighting of J.J.
Sept. 23, 2019: J.J. is absent from school. When Gibb's boyfriend asks where J.J. is, Lori tells him J.J. was acting like a zombie so Alex took him. Around 10 a.m., cell phone pings place Alex at the pond on Chad's property. J.J.'s body will later be found at this pond.
Sept. 24, 2019: Lori tells J.J.'s school he will not be returning. She initially says J.J. is staying with his grandmother, before later saying she plans to homeschool him. Per Idaho law, the school was not required to make any further contact regarding J.J.
Oct. 1, 2019: Lori signs a contract with Self Storage Plus in Rexburg to rent a storage unit. Surveillance video shows Lori and Alex visit the unit a total of nine times in October and once in November, according to footage released to East Idaho News. Items brought to the storage unit include gun casings, children's bicycles and a variety of items belonging to J.J. and Tylee.
Oct. 2, 2019: A drive-by shooting attempt is made on Brandon Boudreaux in Gilbert, Ariz. Brandon did not see the driver. The drive-by vehicle was a Jeep registered to the deceased Charles Vallow, police confirmed.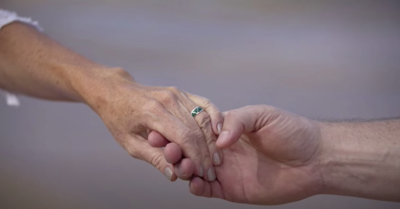 A ring is ordered through Charles' Amazon account, according to East Idaho News. Photos later show Lori wearing the ring in wedding photos. Her browser history also showed someone looking at weddings dresses online around the same time.
Oct. 9, 2019: A man wearing a ski mask appears in the Daybells' driveway in Salem as Tammy is unloading groceries from her car. He points what she believes to be a paintball gun at her and pulls the trigger several times, but the weapon doesn't appear to be loaded, according to a Facebook post made by Tammy. Tammy tries several times to ask the man what he was doing, but he never speaks. Tammy yells for Chad, and the man runs away. Tammy reports the incident to the Fremont County Sheriff's Office, whose investigators believed it was likely a prank and never found the man, Fremont County Sheriff Len Humphries told the Rexburg Standard Journal.
Oct. 19, 2019: Family members find Tammy dead in her home at age of 49, according to a Rexburg Police Department news release. The death is ruled due to natural causes. Tammy had seemed healthy when her father Ron Douglas, saw her two weeks earlier, Douglas told Fox 13 Salt Lake City. Douglas said a grief-stricken Chad called him after Tammy died, saying she had gone to bed the night before with a terrible cough and never woke up.
Oct. 22, 2019: Tammy is interred, according to Rexburg police news release.
Oct. 25, 2019: A friend of Tylee's from Arizona, receives a text message from Tylee saying, "hi. Miss you guys too...luv ya." This text was in response to a text the friend sent Oct. 19 saying she missed Tylee and had been thinking about her. The friend confirmed this text exchange and provided a screenshot to the Post Register, but she has doubts Tylee was the one who wrote the response. "She spelled out her words for the most part. Plus she would have texted more if I reached out," the friend said via Facebook messenger when asked if the text sounded like it had come from Tylee.
Late October 2019 (approximate): Chad receives $430,000 in life insurance, according to arrest records.
November 2019: Lori and Chad repeatedly deny the existence of the children when speaking with acquaintances. Claims include that Tylee died in 2017 and that Lori has no minor children.
Nov. 5, 2019: Chad and Lori are married in Kauai.
Nov. 14, 2019: Prior to the finalization of her divorce, police arrest Melani for trespassing on Brandon's parents' property in American Fork, Utah, according to court records. She is charged with criminal trespass and released the same day.
Mid-November, 2019: Chad and Lori return to Rexburg from Kauai.
Nov. 26, 2019: Police go to Lori and Chad's residence at 565 Pioneer Road in Rexburg to conduct a welfare check on J.J. at the request of his grandmother. Lori tells police multiple different stories about the children being in Arizona with friends and relatives. Police contact them but are told they have not seen the children.
Nov. 27, 2019: Police return to the home of Lori and Chad with a search warrant only to find the couple had "abruptly vacated their residence." Witnesses say Tylee and J.J. were not with them.
Nov. 29, 2019: Alex Cox and Zulema Pastenes are married in Las Vegas.
Nov. 30, 2019: Melani Boudreaux and Ian Pawlowski are married in Las Vegas, according to court records. Pawlowski, a resident of Rexburg, divorced his previous wife in July 2019, according to his Facebook.
Dec. 1, 2019: Chad and Lori fly from Los Angeles to Kauai, according to American Airlines records.
Dec. 11, 2019: Law enforcement decide to further investigate the death of Tammy. Tammy's body is exhumed and submitted for an autopsy. Police call her death "suspicious."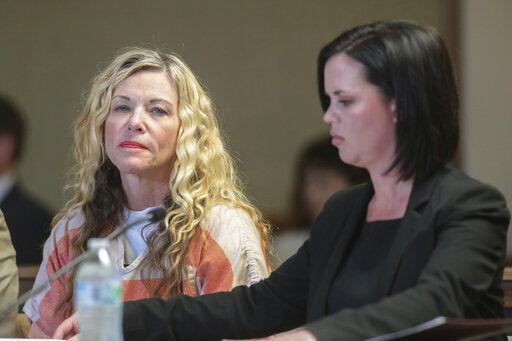 Dec. 12, 2019: Alex dies in Gilbert, Ariz. He was found unresponsive by Zulema's son. An medical examiner later rules his death natural, citing blood clots in lungs and high blood pressure.
Dec. 20, 2019: Rexburg police announce the disappearance of Tylee and J.J. and ask the public for assistance in locating them. Chad and Lori are not cooperating.
Dec. 21, 2019: Police officially announce Chad and Lori as persons of interest.
Dec. 23, 2019: Rexburg attorney Sean Bartholick issues statement on Chad and Lori's behalf saying, "Chad Daybell was a loving husband and has the support of his children in this matter. Lori Daybell is a devoted mother and resents assertions to the contrary. We look forward to addressing the allegations once they have moved beyond speculation and rumor."
Dec. 26, 2019: Preparing A People issues a statement denying it is a cult. According to the statement, it is a multimedia company that focuses on video editing. Preparing a People representatives say they have not had Chad speak at an event since February 2019, they are cooperating with law enforcement and have removed podcast episodes featuring Chad and Lori.
Dec. 30, 2019: Rexburg Police issue another news release. In it, police say they "strongly believe that Joshua and Tylee's lives are in danger." Police say they know the children are not with Chad and Lori. Despite law enforcement believing she knows where they are or what has happened to them, Lori has "completely refused to assist this investigation" and "has chosen instead to leave the state with her new husband."
Jan. 3, 2020: Law enforcement from the Fremont County Sheriff's Office, the Rexburg Police Department, and the FBI arrive at the Daybell property, former home of Chad and Tammy, with a search warrant. Officers search inside the house, as well as a shed and barn behind the house. Metal detectors were used in the yard. Police said more than 43 items were collected from the home, including "computers, cellphones, journals, documents and medications," which have been sent to forensic experts for examination.
Jan. 7, 2020: J.J.'s grandparents, hold a press conference in Rexburg to announce a $20,000 reward for the children's return. "We want only the best for them," Larry Woodcock says. "Please give them back to us."
Jan. 25, 2020: Law enforcement locate Chad and Lori on the Hawaiian island of Kauai, where they are served with a court order obtained by the Madison County Prosecutor's Office that requires Lori to "physically produce Tylee and J.J. to the Idaho Department of Welfare in Rexburg, Idaho, or to the Rexburg Police within five days of being served with the order."
Jan. 26, 2020: The Kauai Police Department serves a search warrant on Chad and Lori's vehicle.
Jan. 30, 2020: Lori fails to comply with the court order and does not appear in front of Madison County authorities.
Feb. 16, 2020: Ian gives his ex-wife a computer. She later finds documents on it outlining Lori and Chad's beliefs. These include beliefs in zombie-like demonic possession, dark immortal beings working on the Rexburg police force and spiritual rankings of one's libido.
Feb. 20, 2020: Lori Vallow is arrested in Princeville, Hawaii, by the Kauai Police Department and charged with two counts of felony desertion of a child, as well as misdemeanor charges of resisting and obstructing an officer, solicitation of a crime and contempt. She is held on a $5 million bond pending extradition to Idaho.
Feb. 21, 2020: Lori appears before a judge in Kauai and declares her intention to fight the extradition order. The judge denies her lawyer's request to lower bail.
Feb. 26, 2020: Lori waives her challenge to Idaho's extradition request. The judge instructs the prosecuting attorney to have Idaho authorities return Lori to Madison County "as soon as possible." Lori's decision to waive comes immediately after her second request to lower her $5 million bail is denied.
Feb. 29, 2020: Chad returns to the Rexburg area and the home he formerly lived in with Tammy.
March 4, 2020: Rexburg law enforcement take Lori into their custody and extradite her out of Hawaii.
March 5, 2020: Lori arrives at the Rexburg airport and is escorted to the Madison County jail.
March 6, 2020: Lori appears in Madison County court for the first time. Judge Faren Eddins reads Lori her charges and sets the preliminary hearing for March 18 and March 19. Eddins agrees to lower Lori's $5 million bond to $1 million at her attorney's request.
March 13, 2020: Lori has a hearing at which time Judge Michelle Mallard takes over the case and two of Lori's three attorneys withdraw from her case.
April 10, 2020: Idaho Attorney General's Office takes over the Tammy Daybell case. A letter from the Attorney General's office reveals the couple is being investigated for murder, attempted murder, and conspiracy regarding the death of Tammy.
May 1, 2020: Lori is once again denied a lower bail in court.
June 9, 2020: Local law enforcement and the FBI serve a search warrant on Chad's property in Salem. Two sets of human remains are found buried in the backyard. Chad is taken into custody for questioning and later arrested on two felony counts involving the of concealment of human remains.
June 10, 2020: The remains are positively identified as Tylee and J.J. Chad has his first court hearing at which time his bail is set at $1 million.
June 30, 2020: Lori is charged with two felony counts of conspiracy to conceal evidence in Fremont County.
July 22, 2020: The day Chad and Lori believed the world would end.
Aug. 3, 2020: Chad's two-day preliminary hearing begins.
Aug. 4, 2020: Chad's preliminary hearing concludes. The judge rules there is "probable or sufficient cause to believe the defendant Chad Daybell committed the offenses." His case is bound over to the district court for a jury trial.
Aug. 7, 2020: Lori waives her preliminary hearing. Her case moves to district court where she will have a jury trial.
Aug. 8, 2020: Chad enters a plea of not guilty.
Aug. 13, 2020: Lori's attorney Mark Means asserts a letter sent out by LDS church leaders was intended to affect his client's legal proceedings by encouraging LDS members to "enter into a code of silence." He notes that Vallow's case is set in a state with a high LDS population.
Sept. 1, 2020: State prosecutor Rob Wood asks that Chad and Lori be tried jointly. According to Wood, since both are accused of committing the "same acts," it will be more efficient and easier on witnesses for there to be a single trial. A hearing regarding this request has not yet been set.
Sept. 4, 2020: Chad requests the trial be relocated out of Fremont County.
Sept. 9, 2020: Chad objects to a joint trial with Lori.
Sept. 10, 2020: Lori enters a plea of not guilty and requests a jury trial at her arraignment hearing.
Sept. 14, 2020: Judge grants Lori permission to wear "street clothing" during court proceedings. Lori's attorney files documents stating she has no objection to a joint trial with Chad.
Sept. 17, 2020: Lori requests the trial be relocated out of Fremont County.
Jan. 11, 2021: Chad's three-week trial will begin. It is anticipated to last until Jan. 29.
Jan. 25, 2021: Lori's five-day jury trial for her three misdemeanor charges in Madison County will begin.
Mar. 22, 2021: Lori's jury trial for the two felony charges in Fremont County regarding the cover-up of her children's death is set to begin. It is scheduled to last until April 2.
PHOTOS: The search for J.J. Vallow and Tylee Ryan
Judge orders trial tied to discovery of missing kids' bodies
Judge orders trial tied to discovery of missing kids' bodies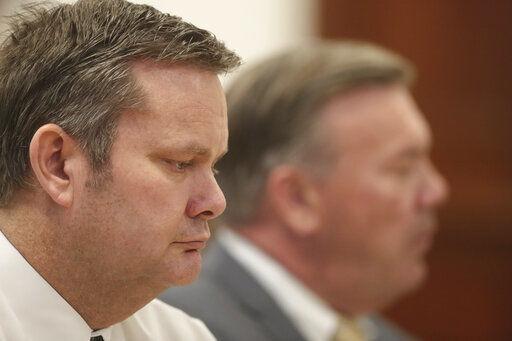 Vigil for J.J. Vallow and Tylee Ryan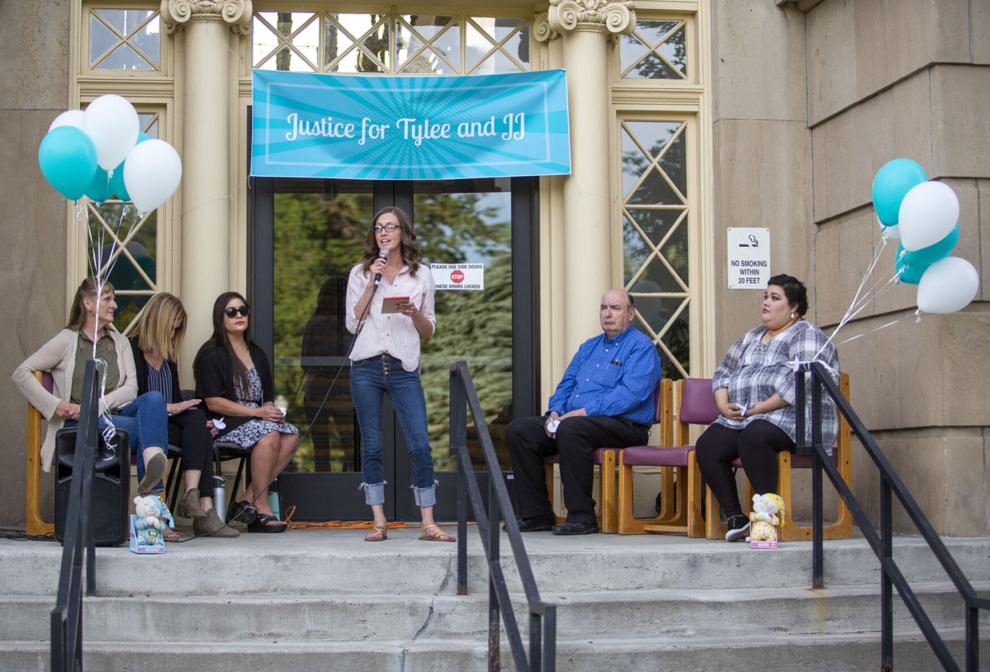 Vigil for J.J. Vallow and Tylee Ryan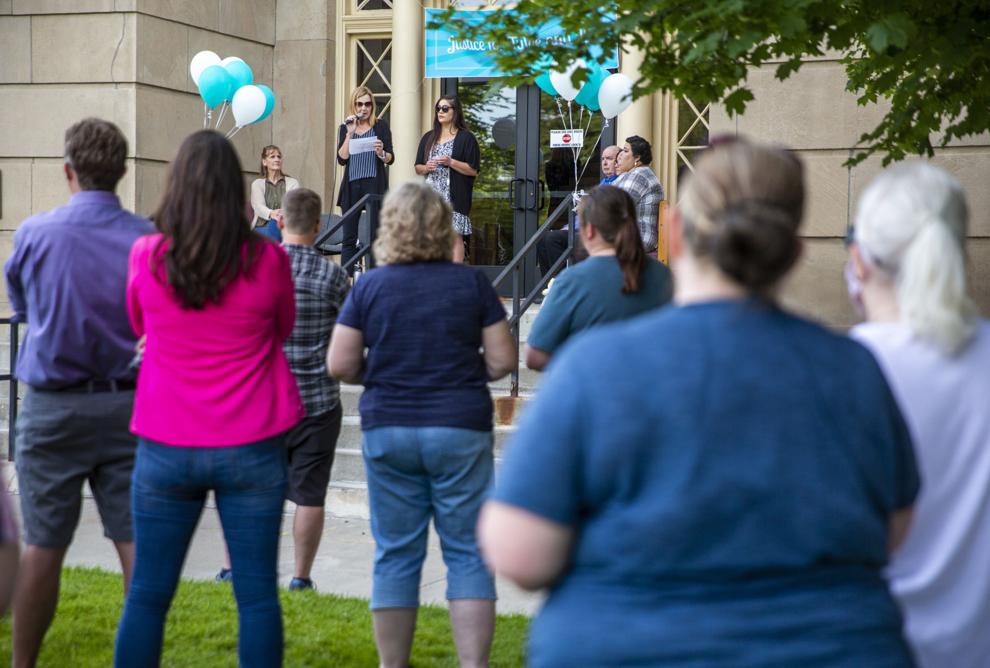 Vigil for J.J. Vallow and Tylee Ryan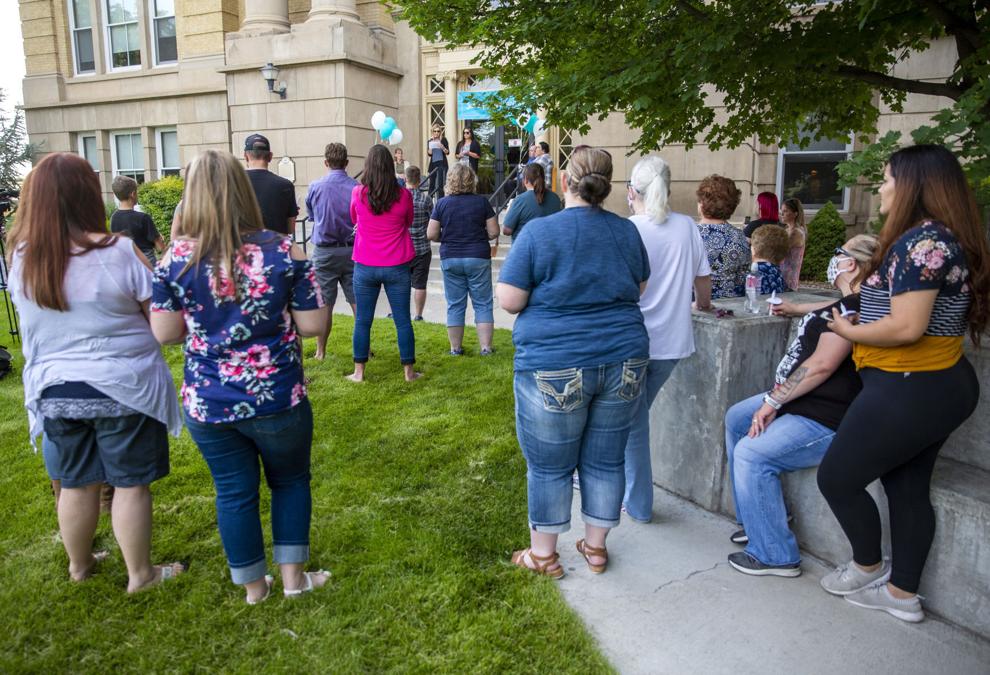 Vigil for J.J. Vallow and Tylee Ryan
Vigil for J.J. Vallow and Tylee Ryan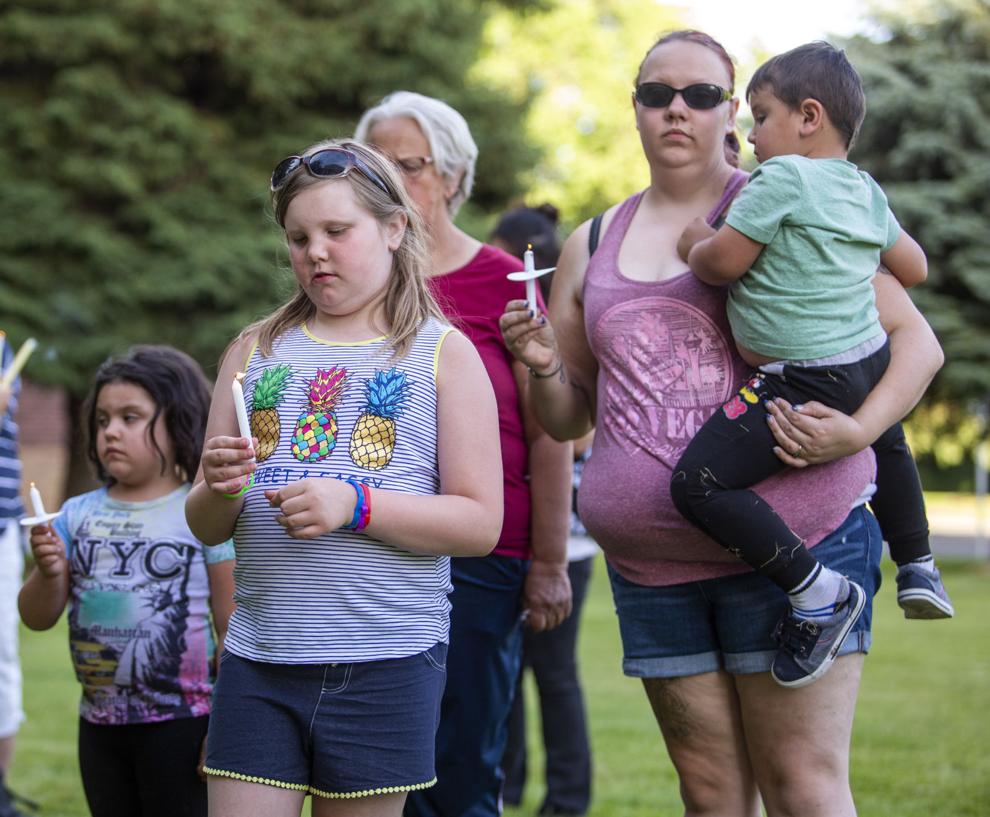 Vigil for J.J. Vallow and Tylee Ryan
Vigil for J.J. Vallow and Tylee Ryan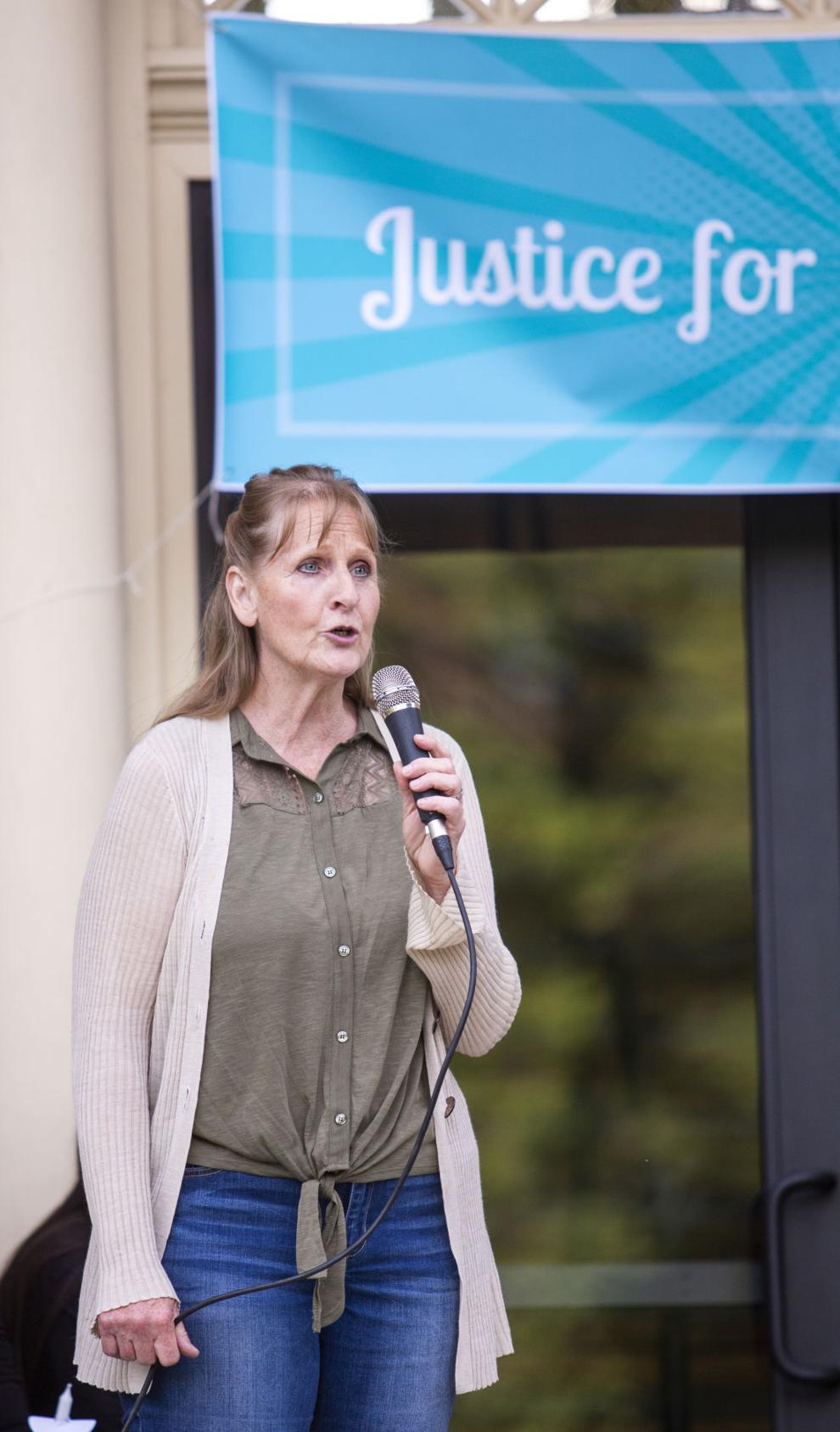 Vigil for J.J. Vallow and Tylee Ryan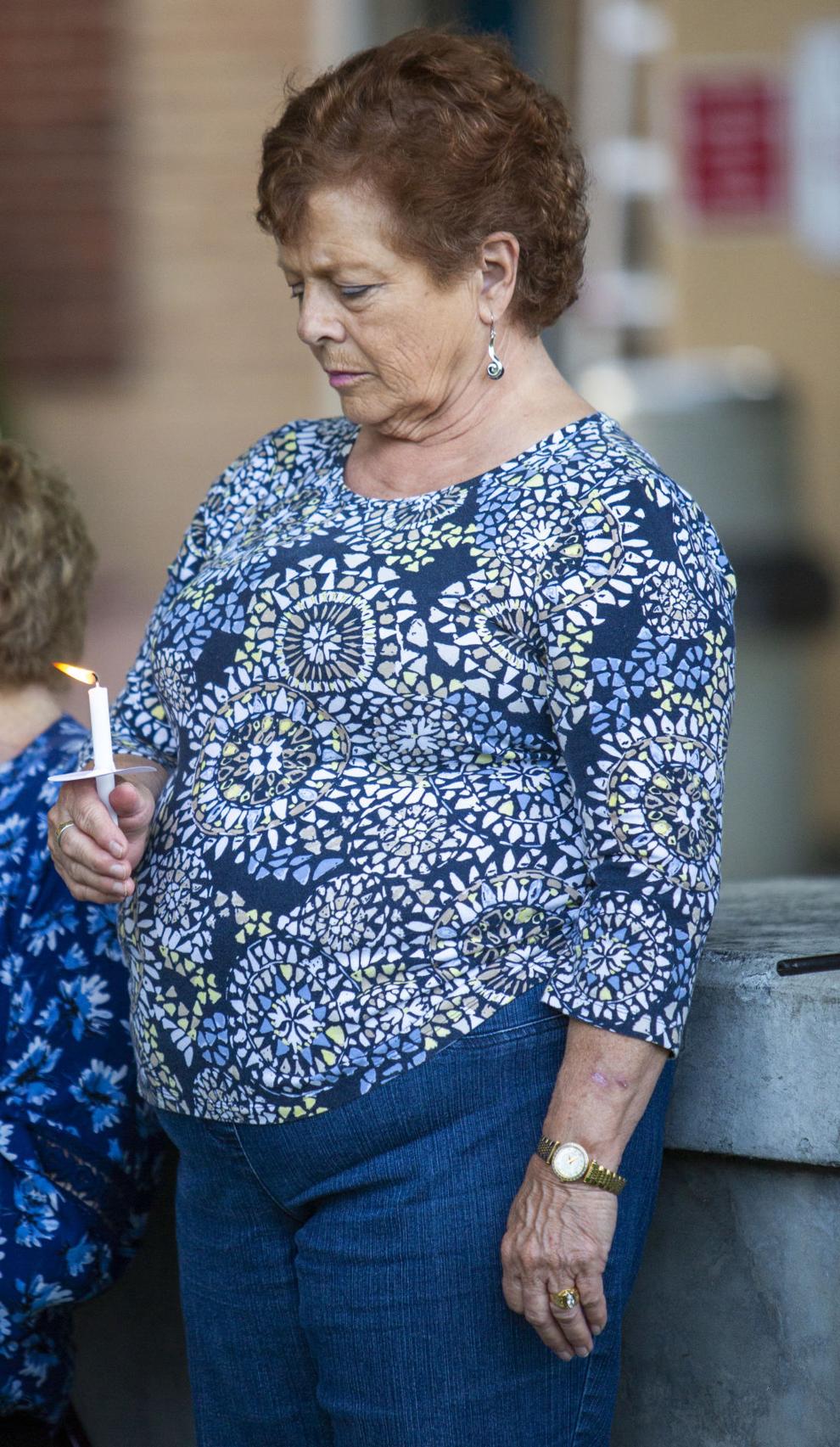 Vigil for J.J. Vallow and Tylee Ryan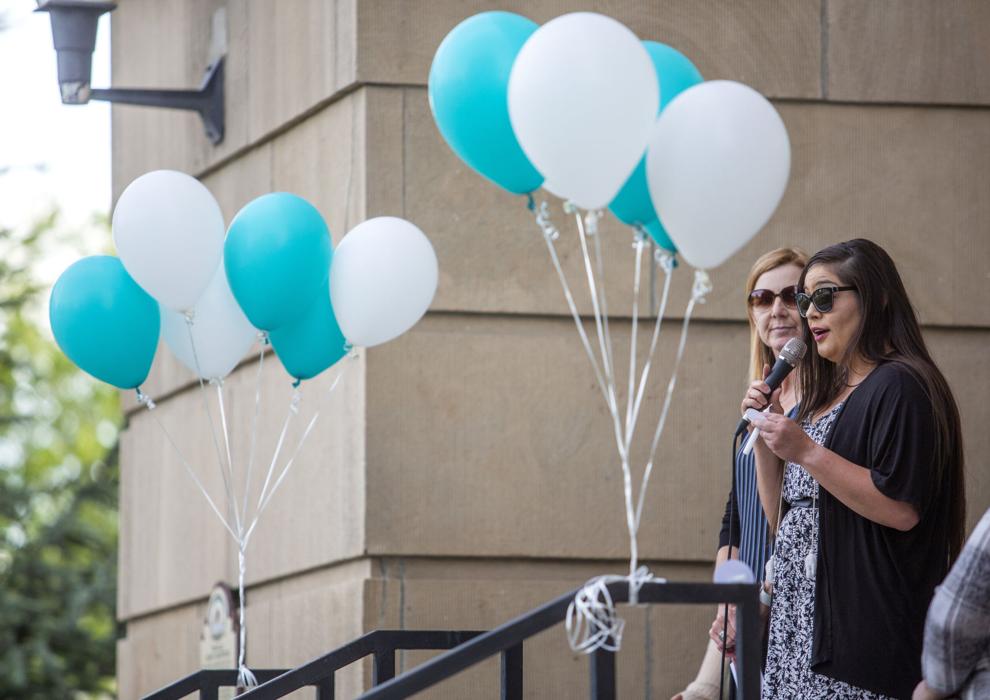 Vigil for J.J. Vallow and Tylee Ryan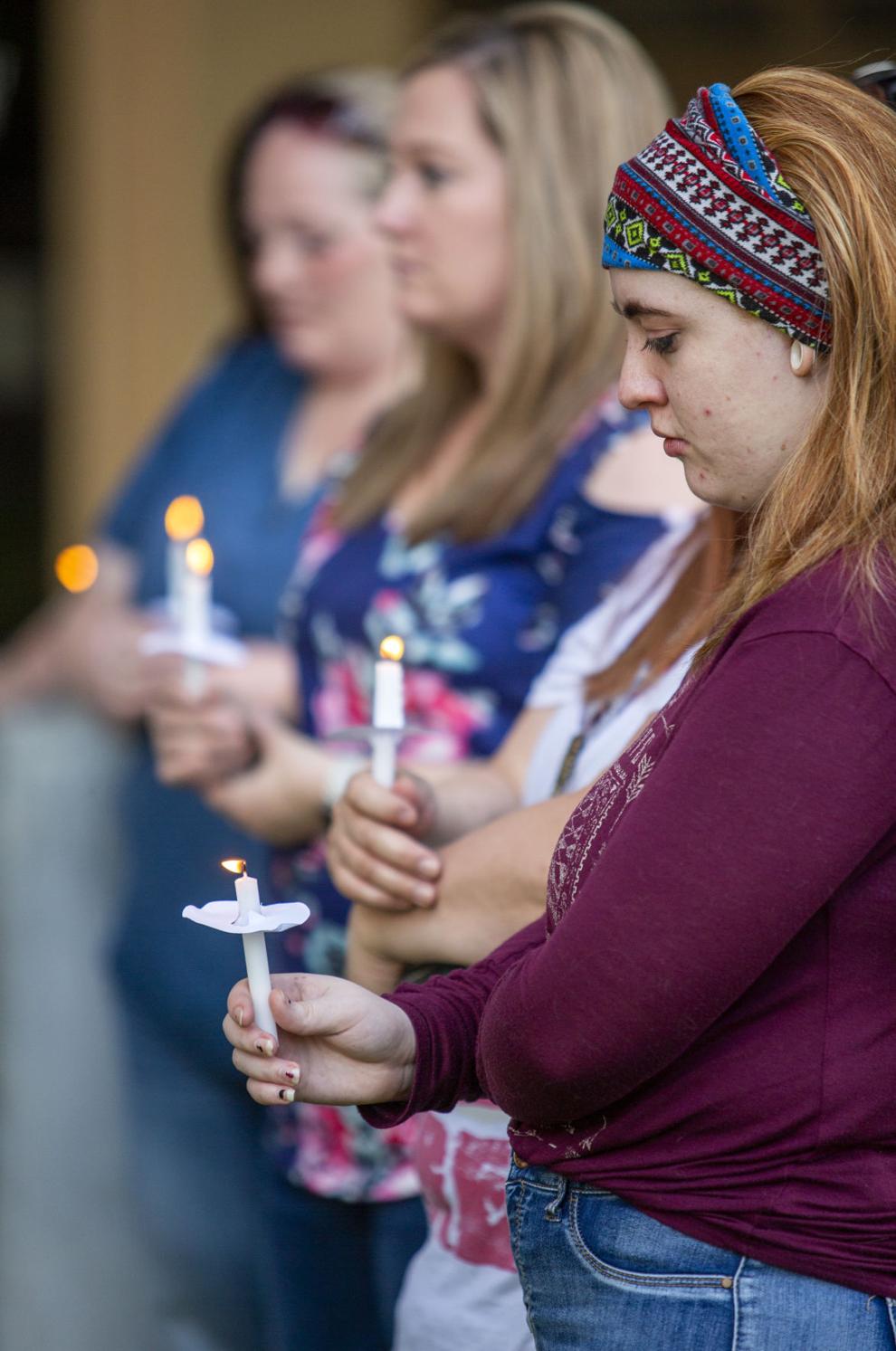 Vigil for J.J. Vallow and Tylee Ryan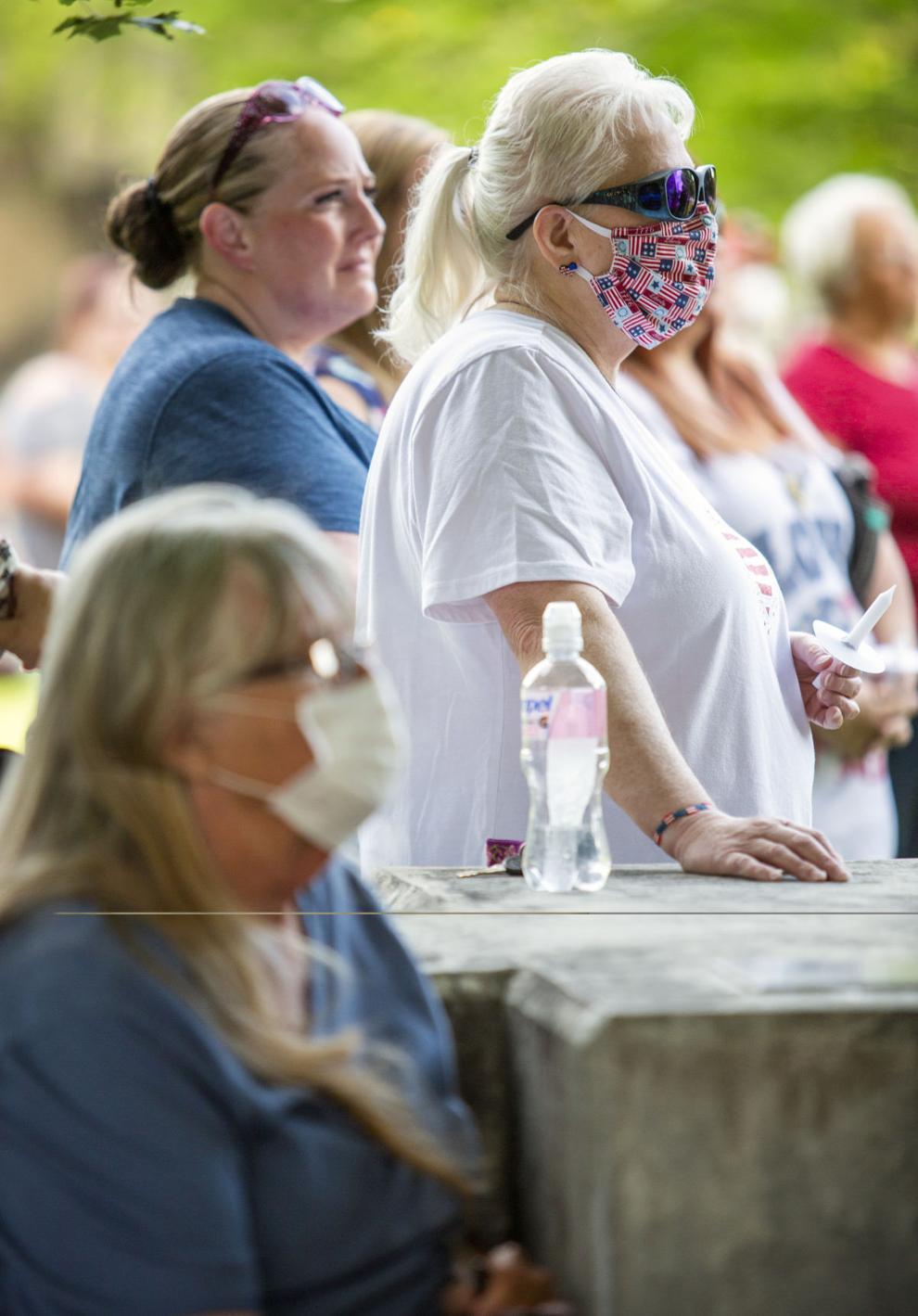 Vigil for J.J. Vallow and Tylee Ryan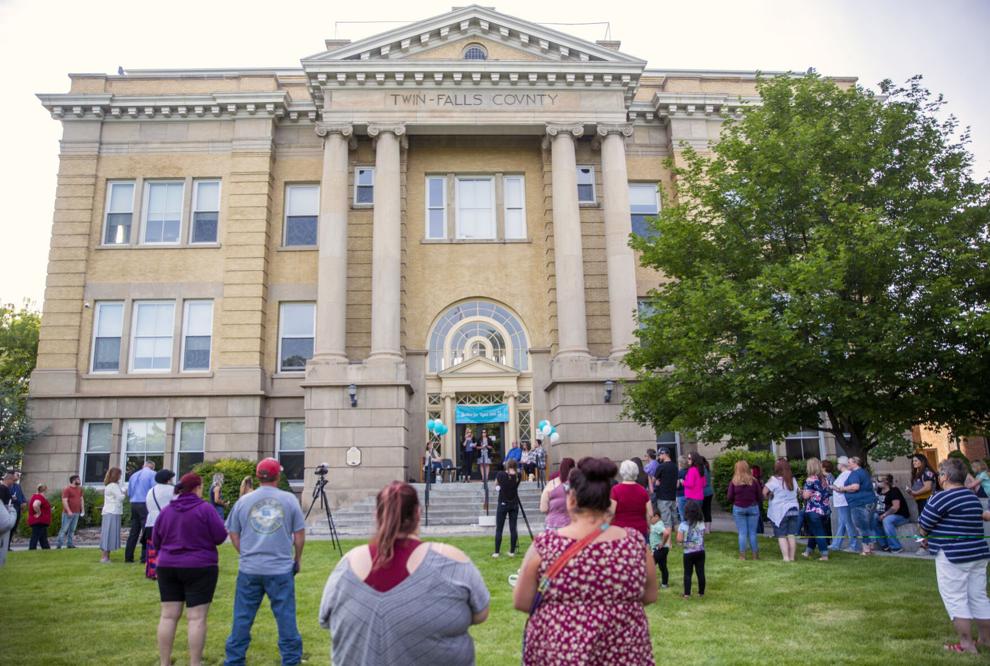 Vigil for J.J. Vallow and Tylee Ryan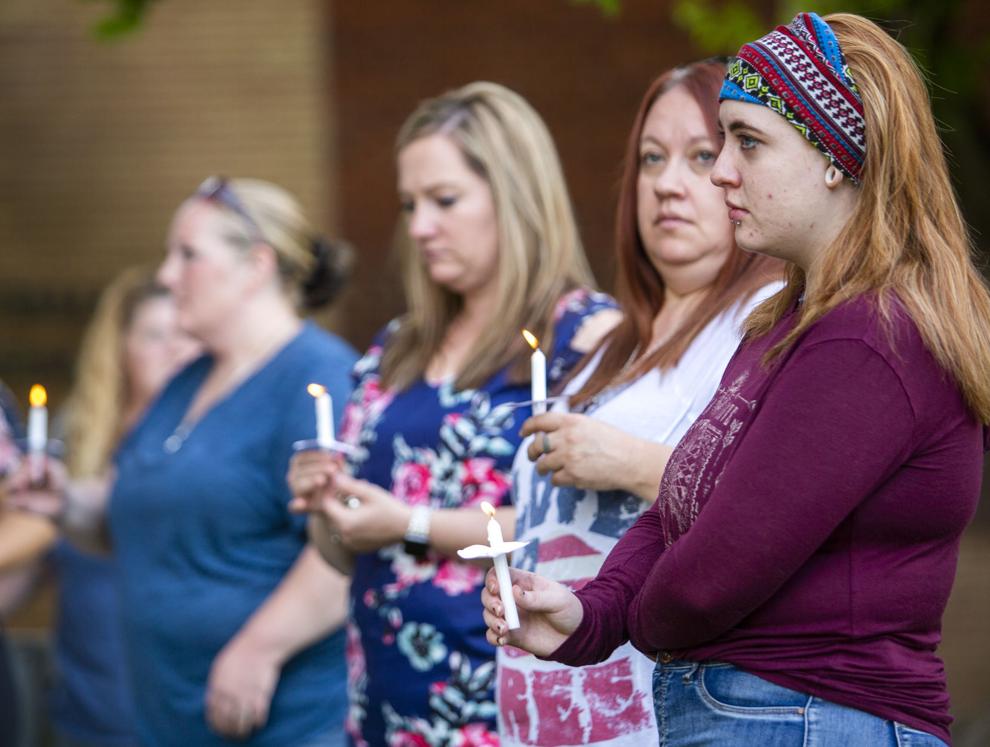 Bodies of 2 kids identified as Idaho community mourns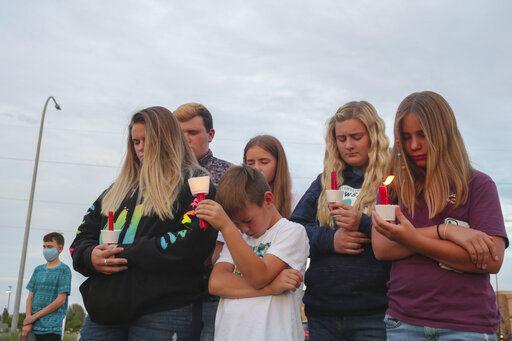 Bodies of 2 kids identified as Idaho community mourns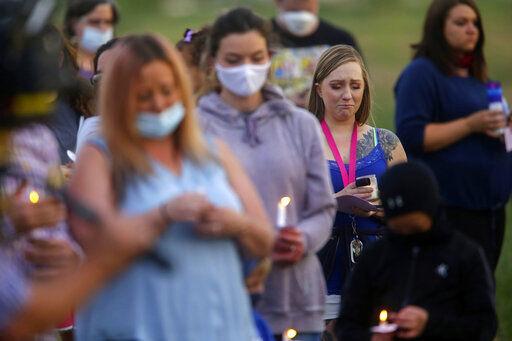 Bodies of 2 kids identified as Idaho community mourns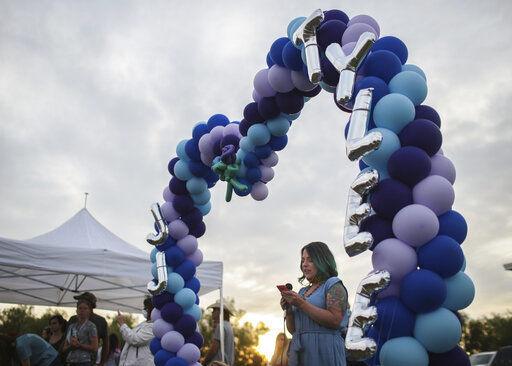 Bodies of 2 kids identified as Idaho community mourns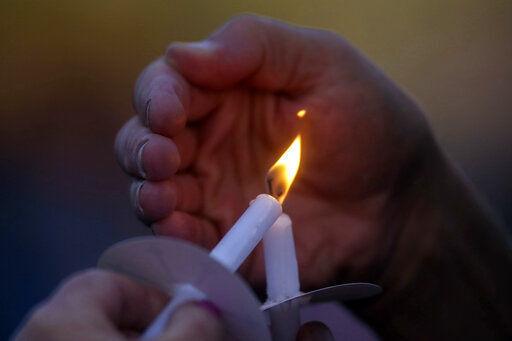 Bodies of 2 kids identified as Idaho community mourns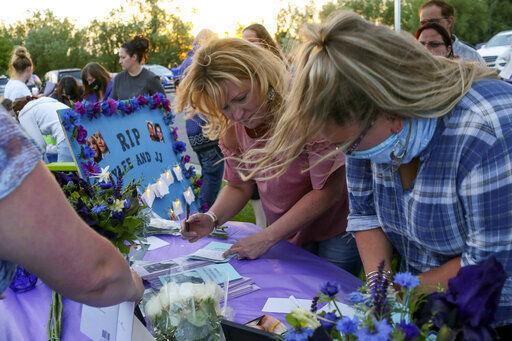 Bodies of 2 kids identified as Idaho community mourns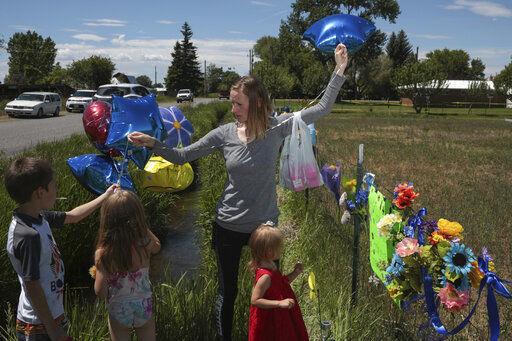 Bodies of 2 kids identified as Idaho community mourns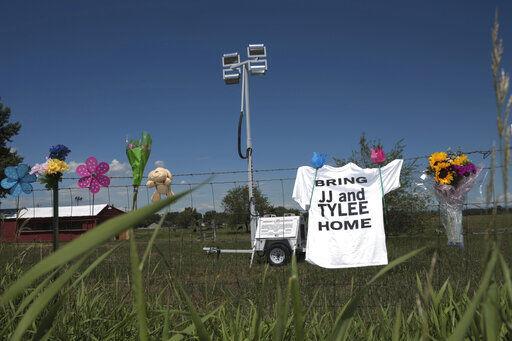 Family: Kids missing since September found dead in Idaho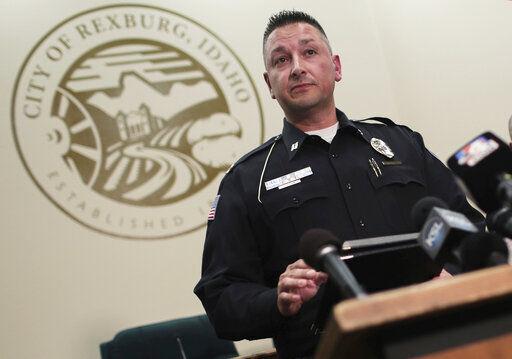 Strange case of 2 kids who vanished in Idaho takes grim turn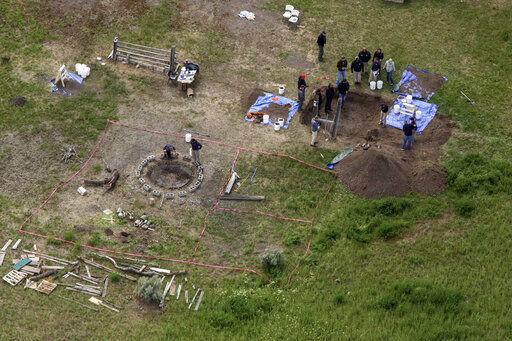 Strange case of 2 kids who vanished in Idaho takes grim turn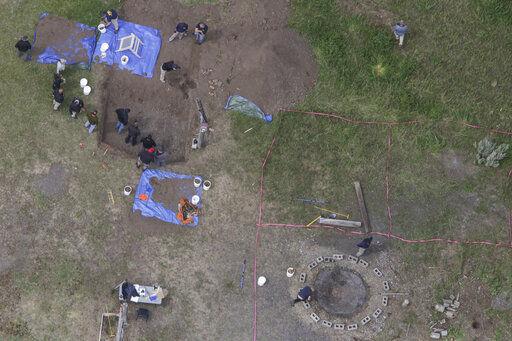 Strange case of 2 kids who vanished in Idaho takes grim turn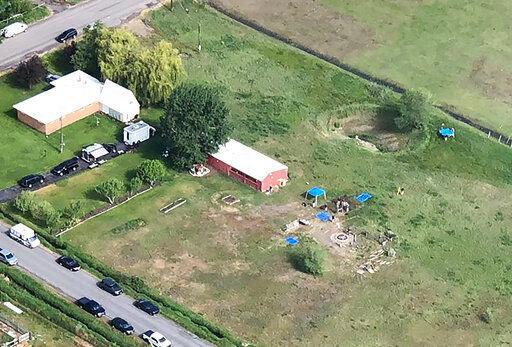 Missing Kids Home Searched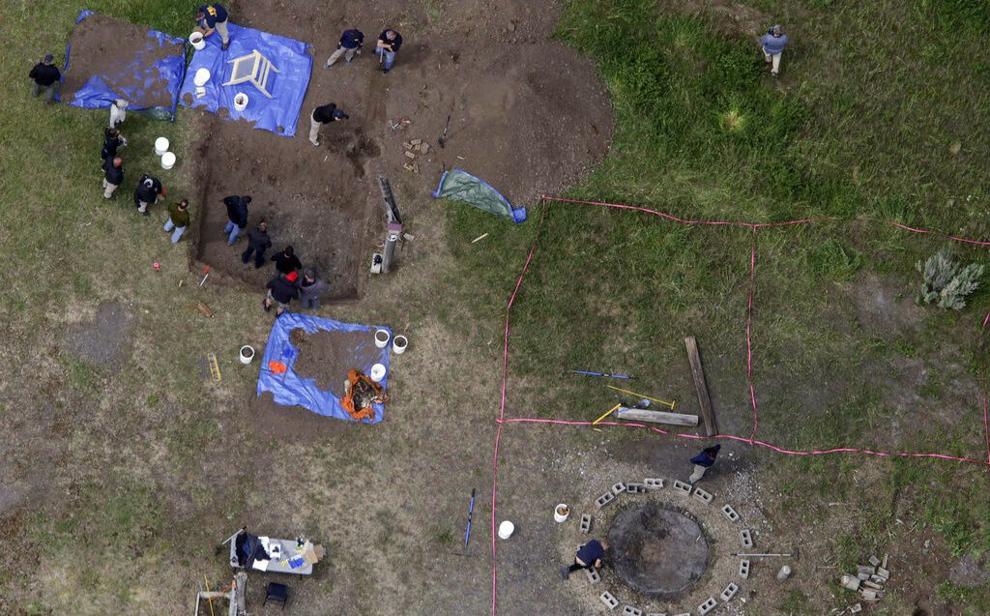 Human remains found at property of man tied to missing kids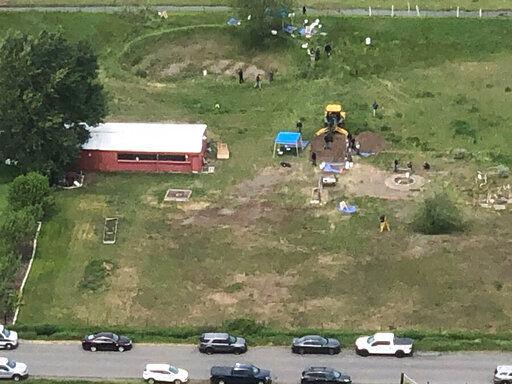 Human remains found at property of man tied to missing kids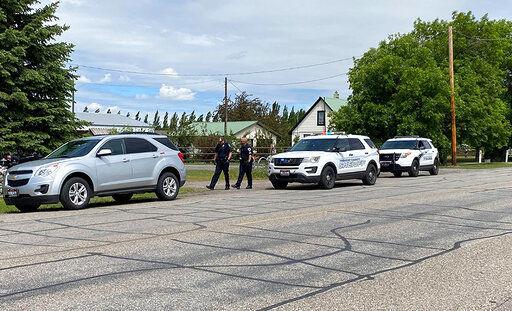 Human remains found at property of man tied to missing kids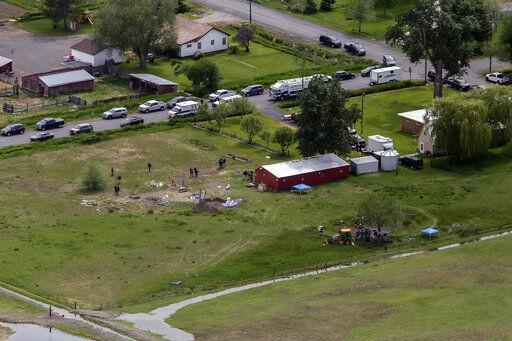 Idaho AG to probe spouse death in tangled missing kids case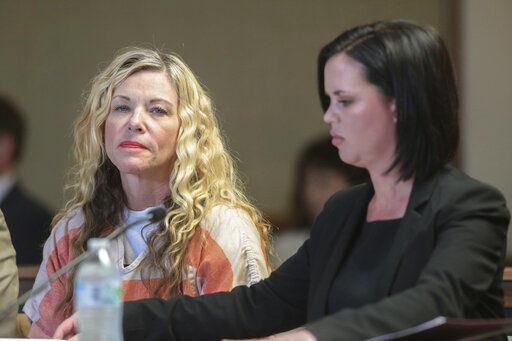 Missing Kids Mom Arrested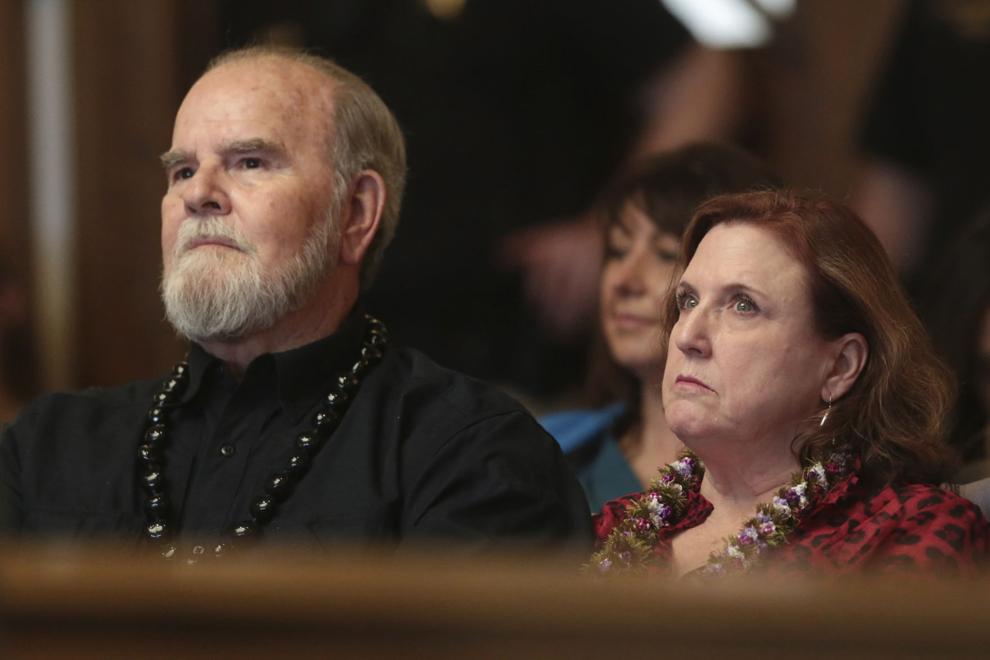 Missing Kids Mom Arrested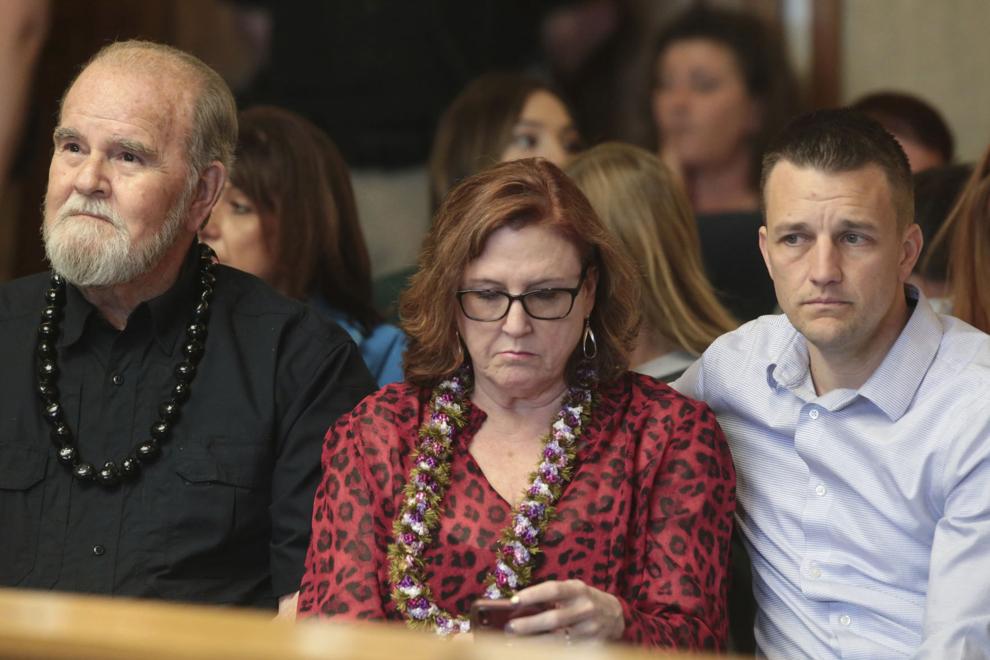 Missing Kids Mom Arrested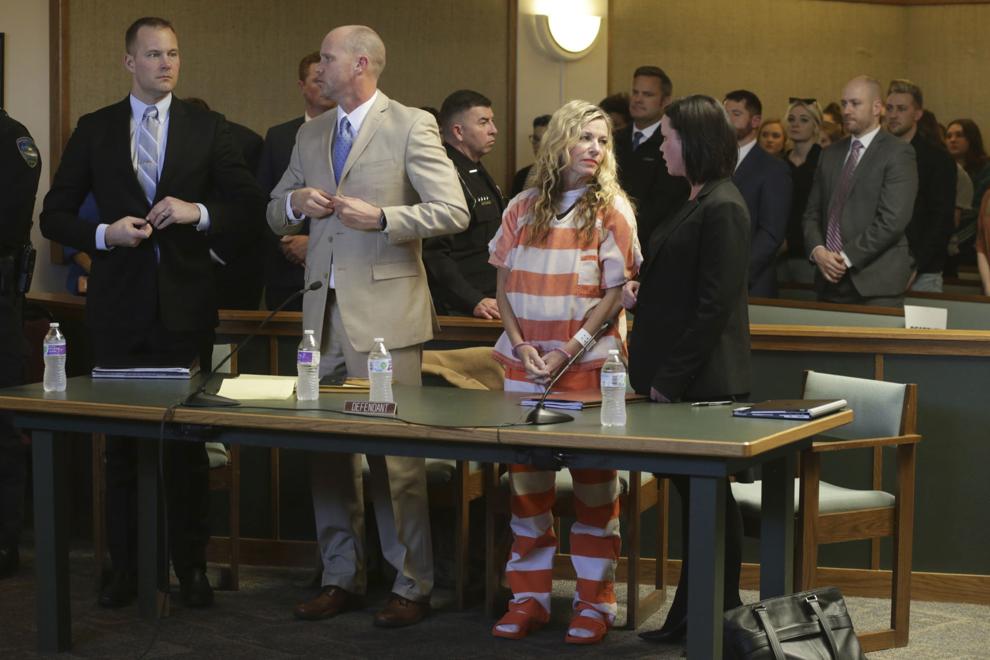 FBI wants Yellowstone tourist photos to help search for kids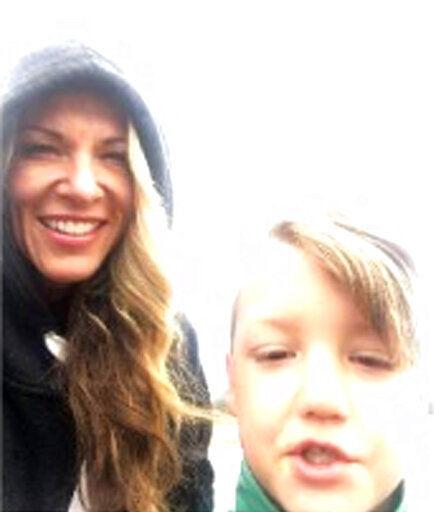 FBI wants Yellowstone tourist photos to help search for kids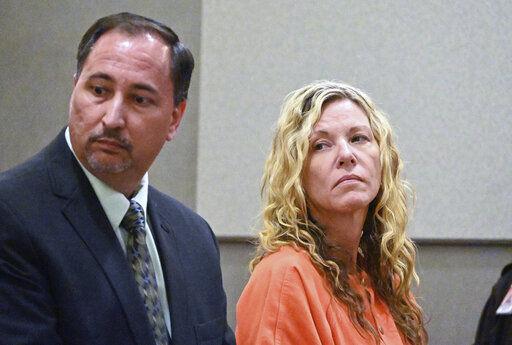 FBI wants Yellowstone tourist photos to help search for kids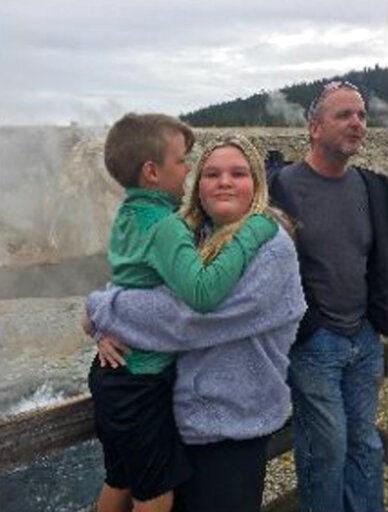 FBI wants Yellowstone tourist photos to help search for kids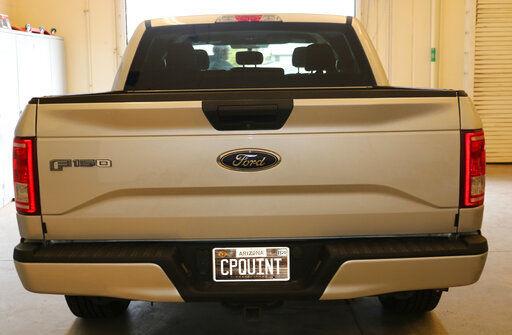 Missing Kids-Mom Arrested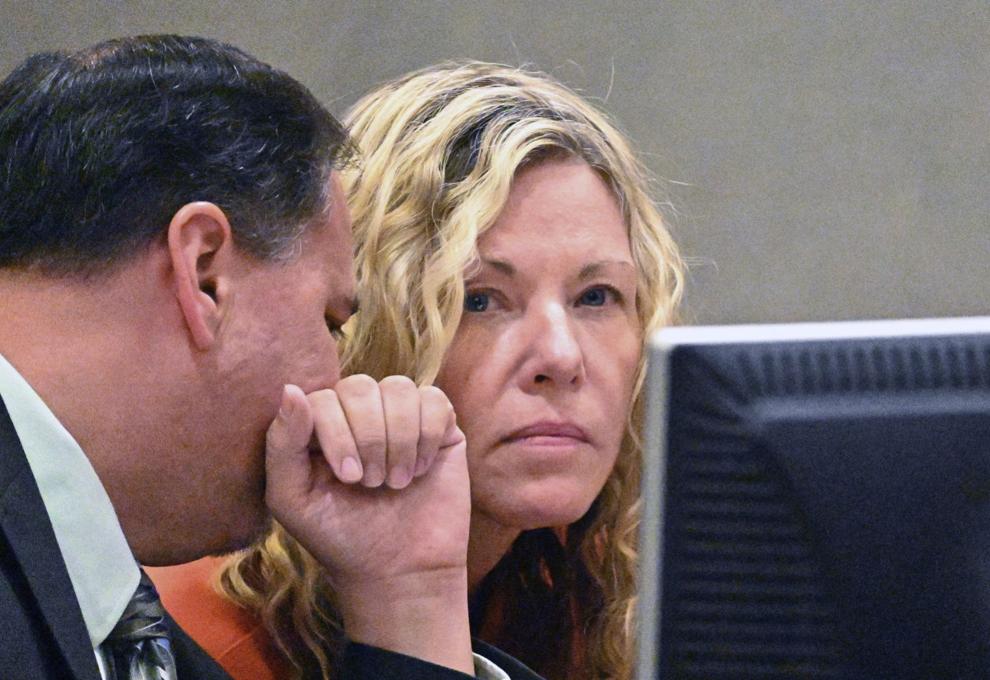 Mom of 2 missing Idaho kids wants $5 million bail reduced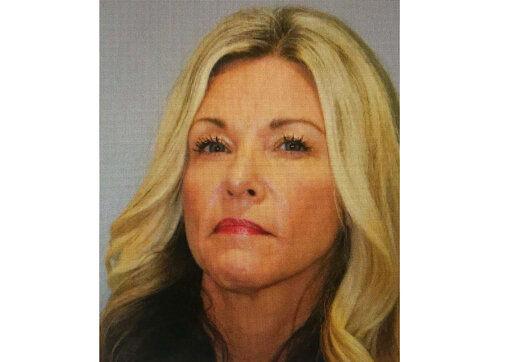 Lori Vallow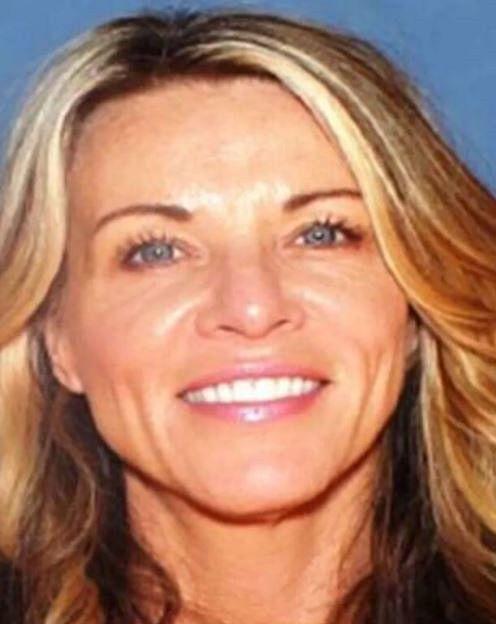 Case of 2 missing kids grows to include deaths, cult rumors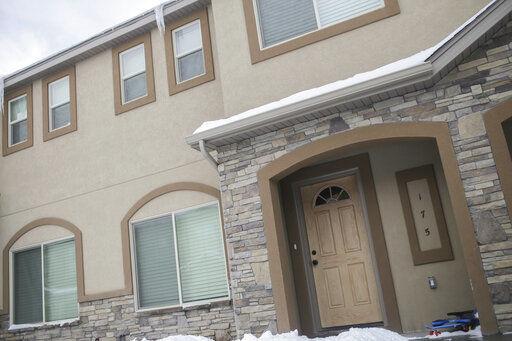 Court hearing held in notorious case of children's deaths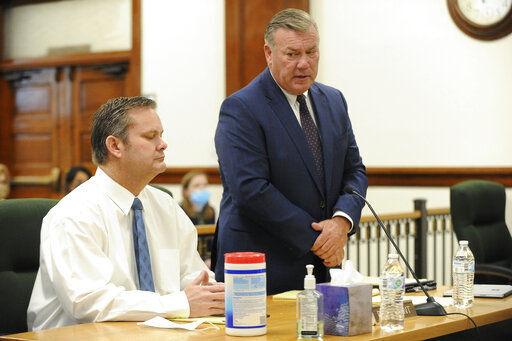 PHOTOS: Candlelight vigil held to honor Vallow and Ryan
Vigil for J.J. Vallow and Tylee Ryan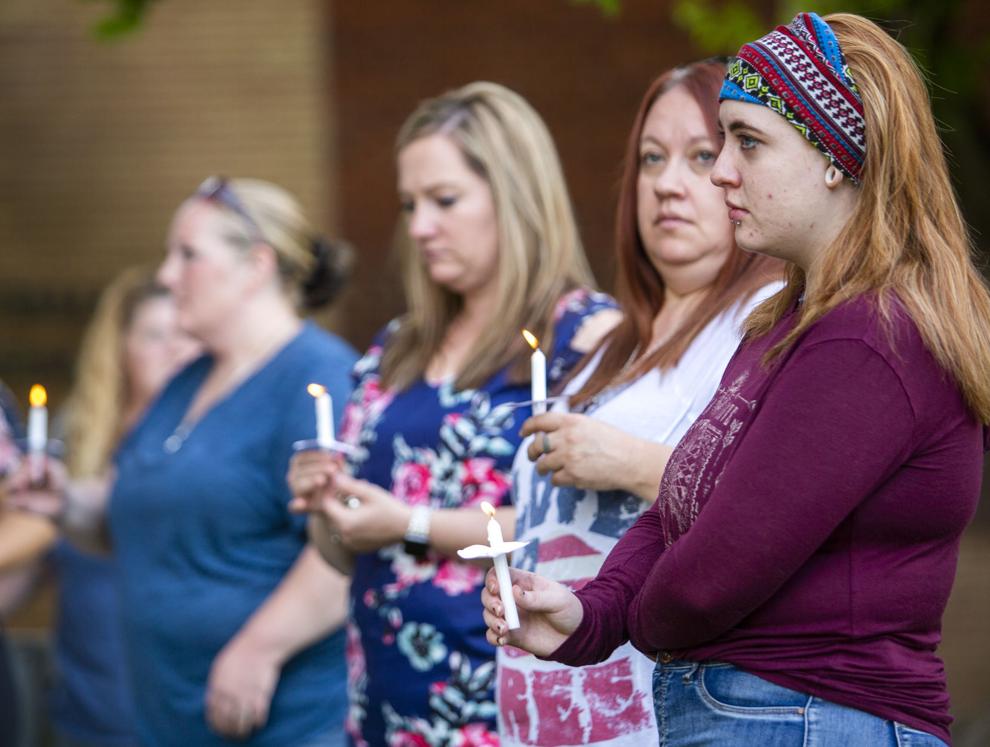 Vigil for J.J. Vallow and Tylee Ryan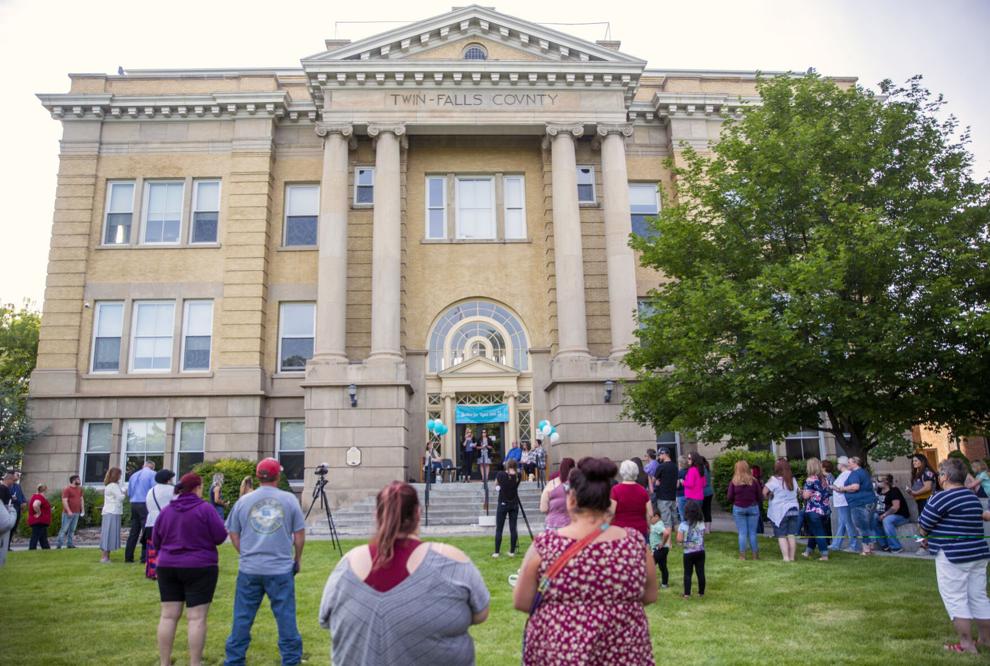 Vigil for J.J. Vallow and Tylee Ryan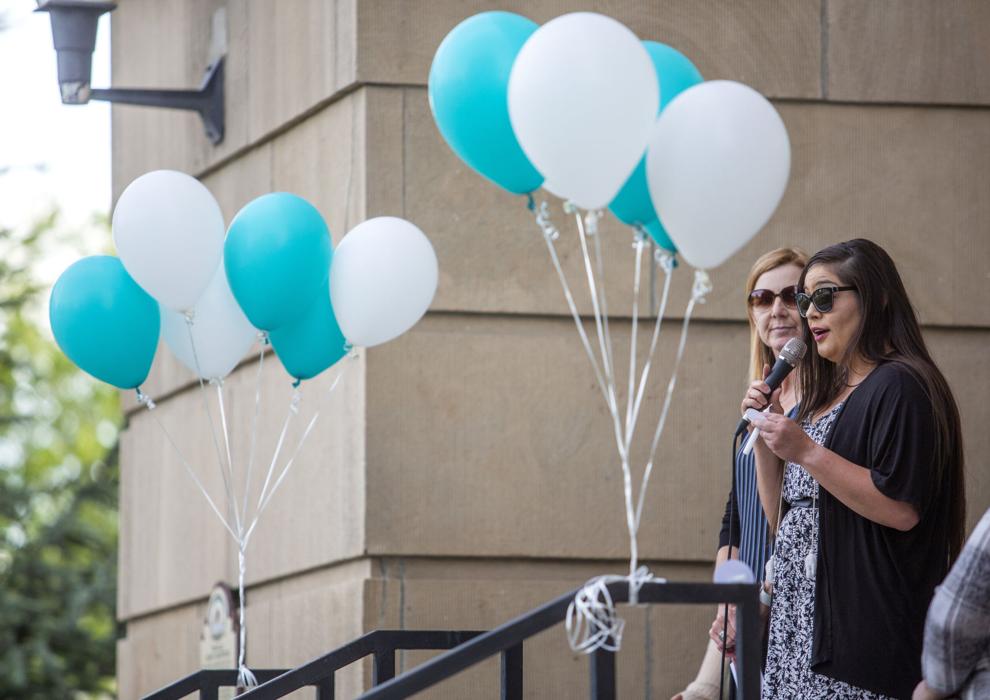 Vigil for J.J. Vallow and Tylee Ryan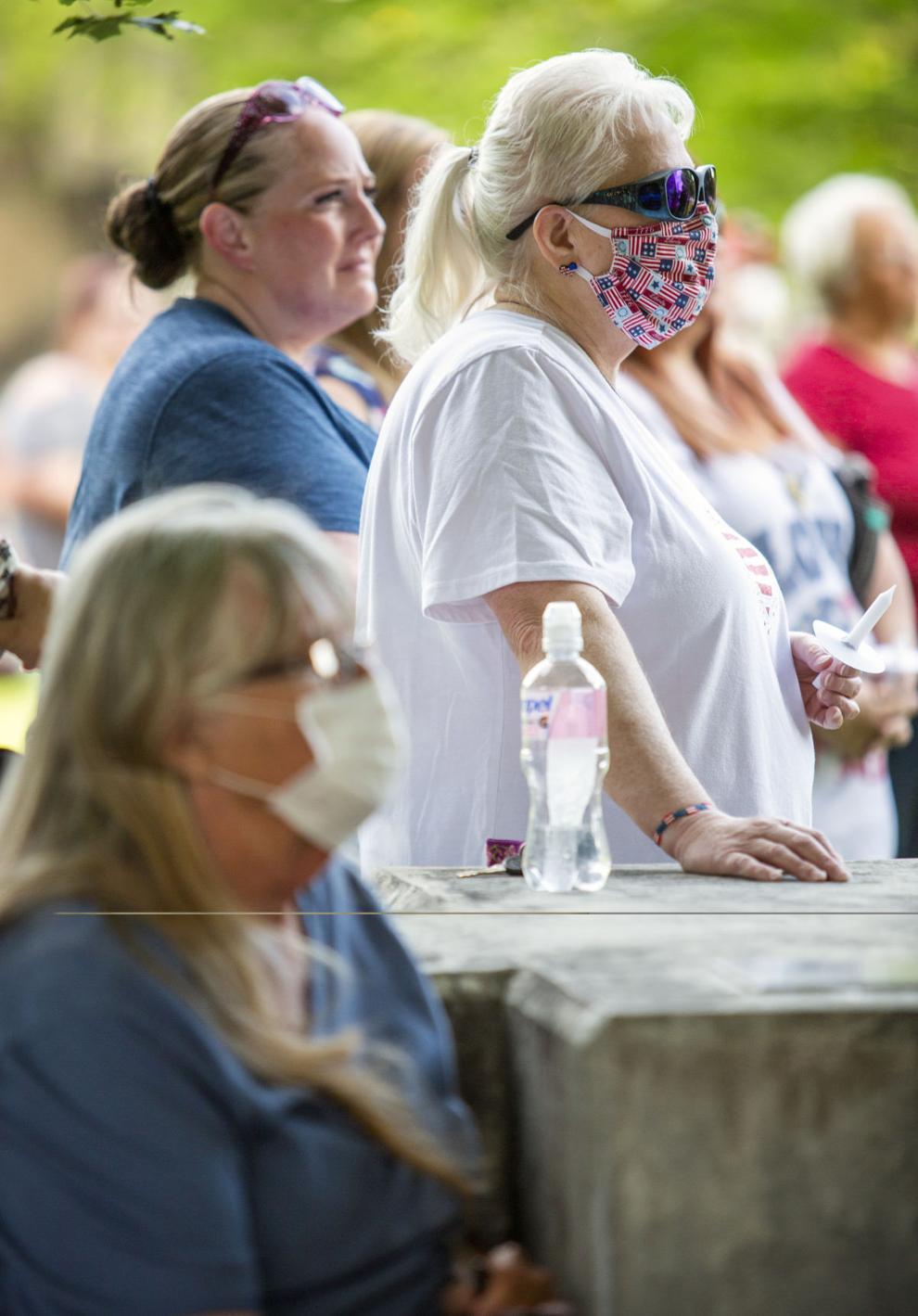 Vigil for J.J. Vallow and Tylee Ryan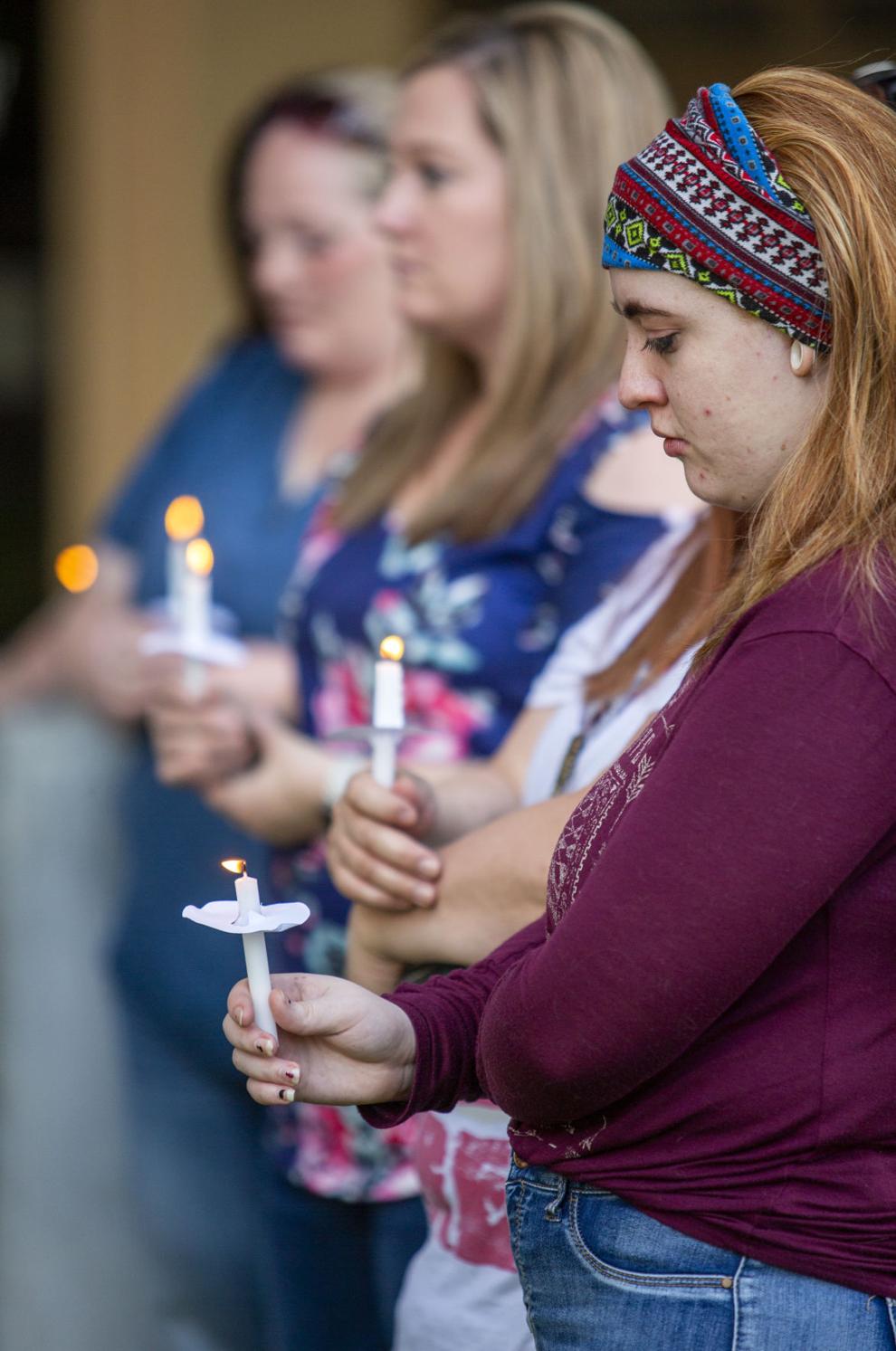 Vigil for J.J. Vallow and Tylee Ryan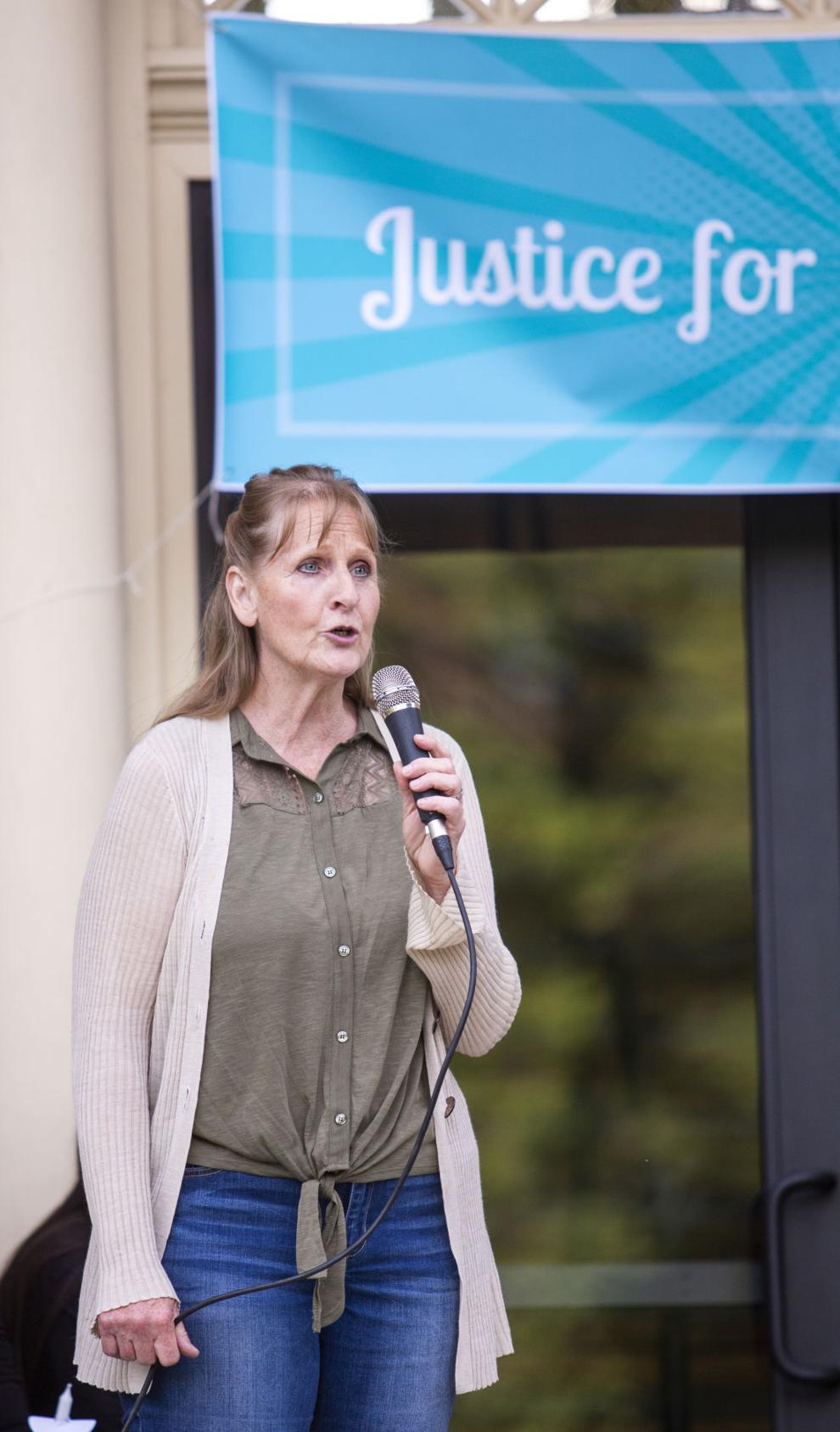 Vigil for J.J. Vallow and Tylee Ryan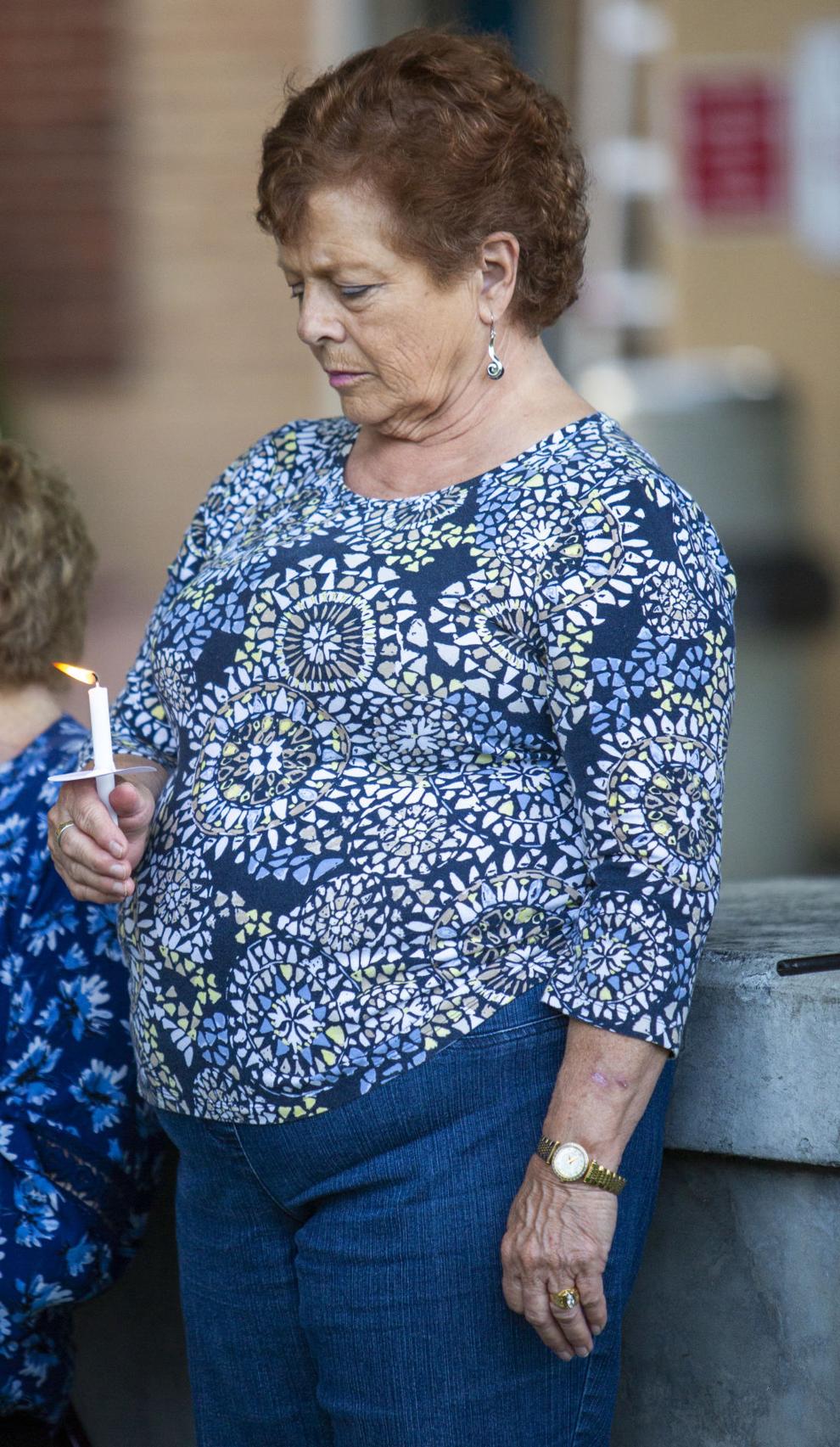 Vigil for J.J. Vallow and Tylee Ryan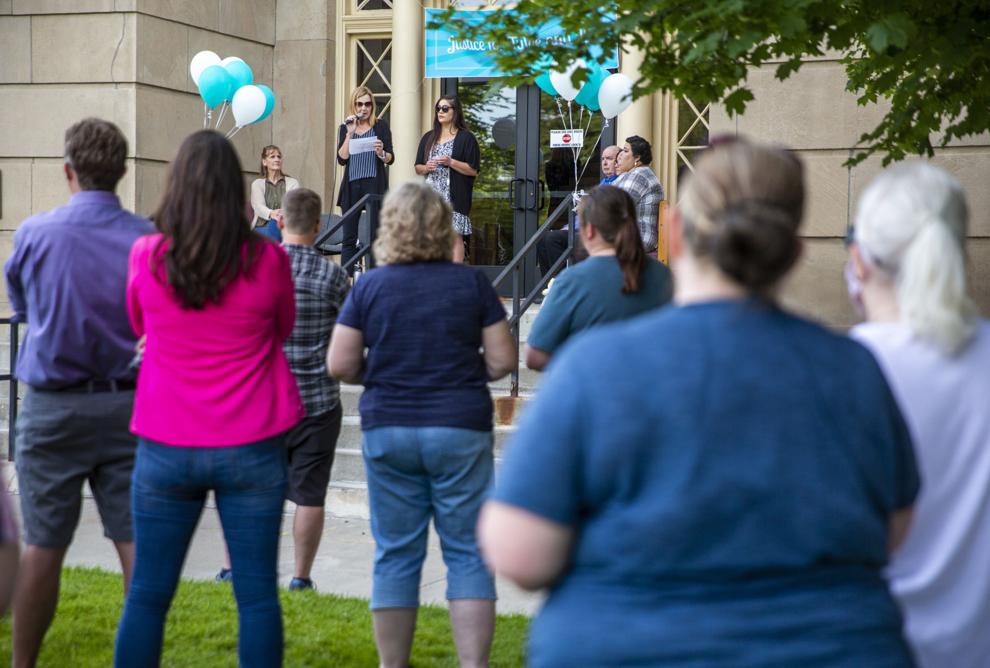 Vigil for J.J. Vallow and Tylee Ryan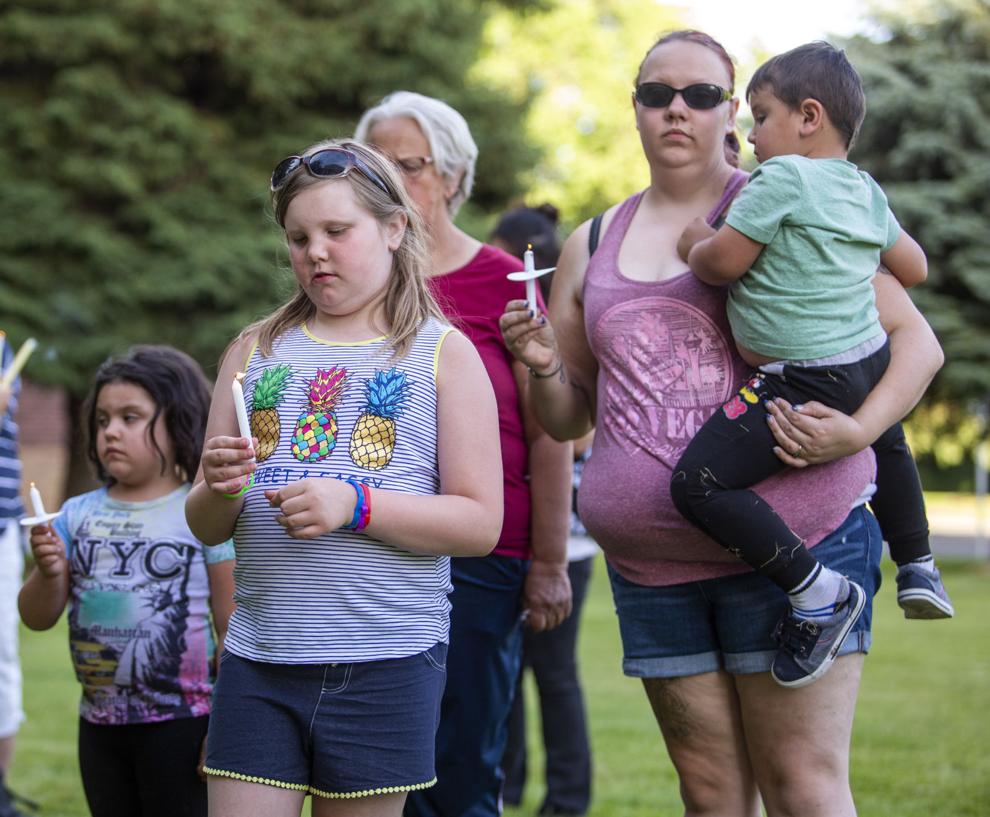 Vigil for J.J. Vallow and Tylee Ryan
Vigil for J.J. Vallow and Tylee Ryan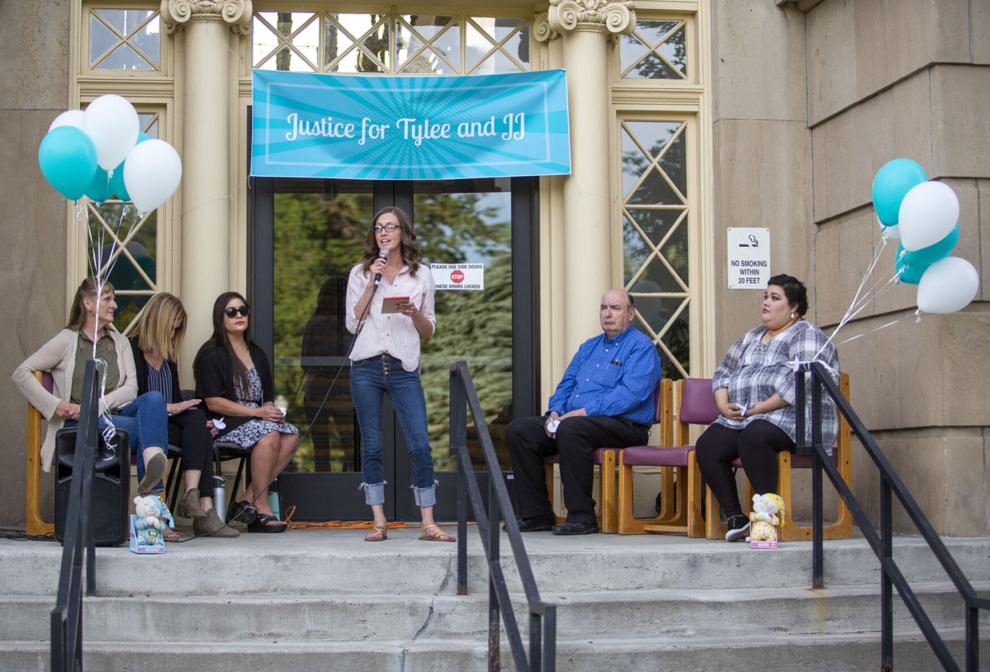 Vigil for J.J. Vallow and Tylee Ryan
Vigil for J.J. Vallow and Tylee Ryan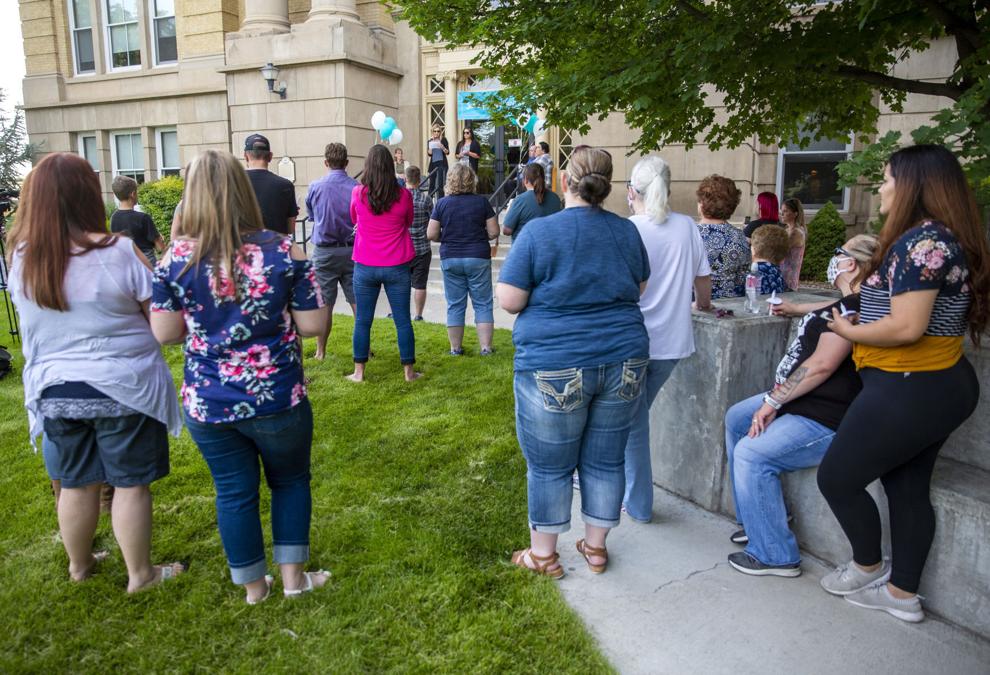 Vallow Case
Missing Kids Home Searched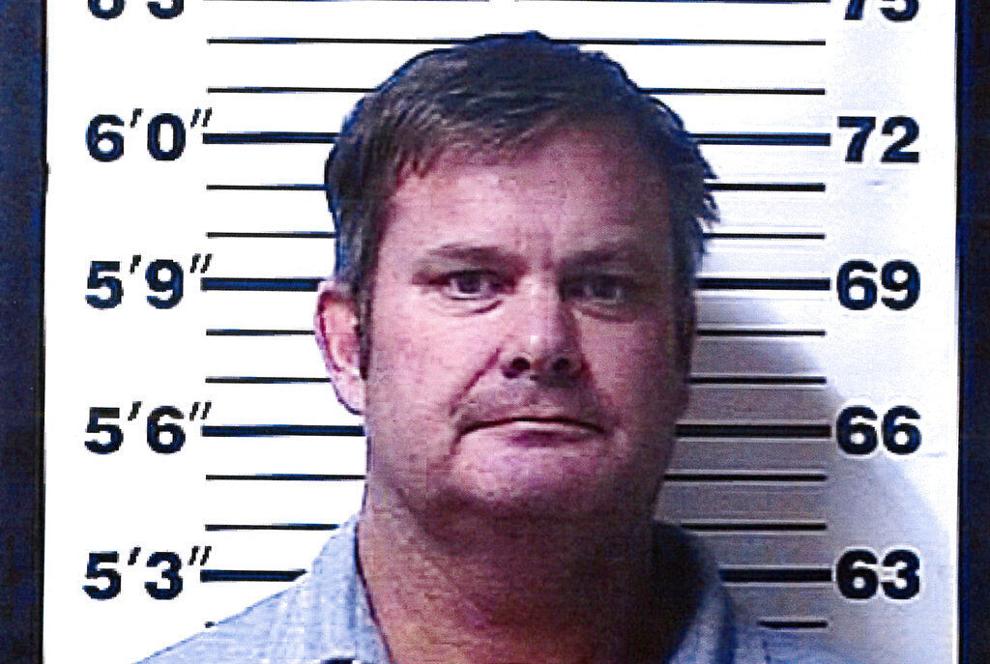 Idaho AG to probe spouse death in tangled missing kids case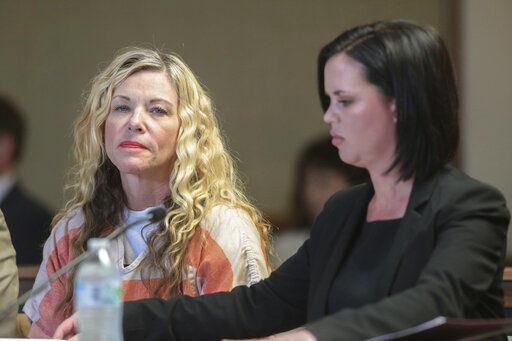 Missing Kids Mom Arrested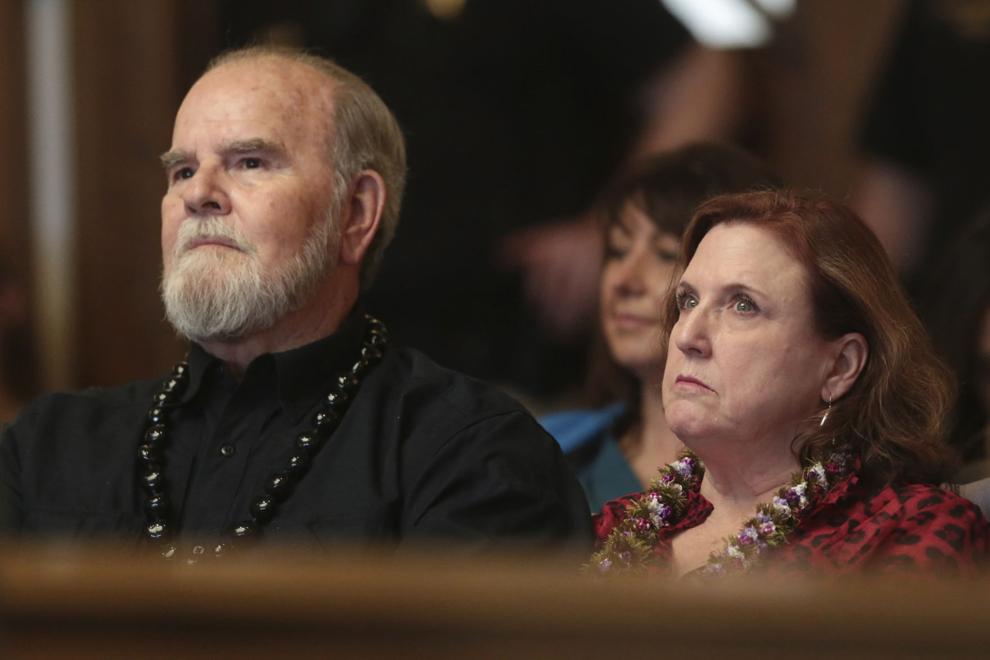 Missing Kids Mom Arrested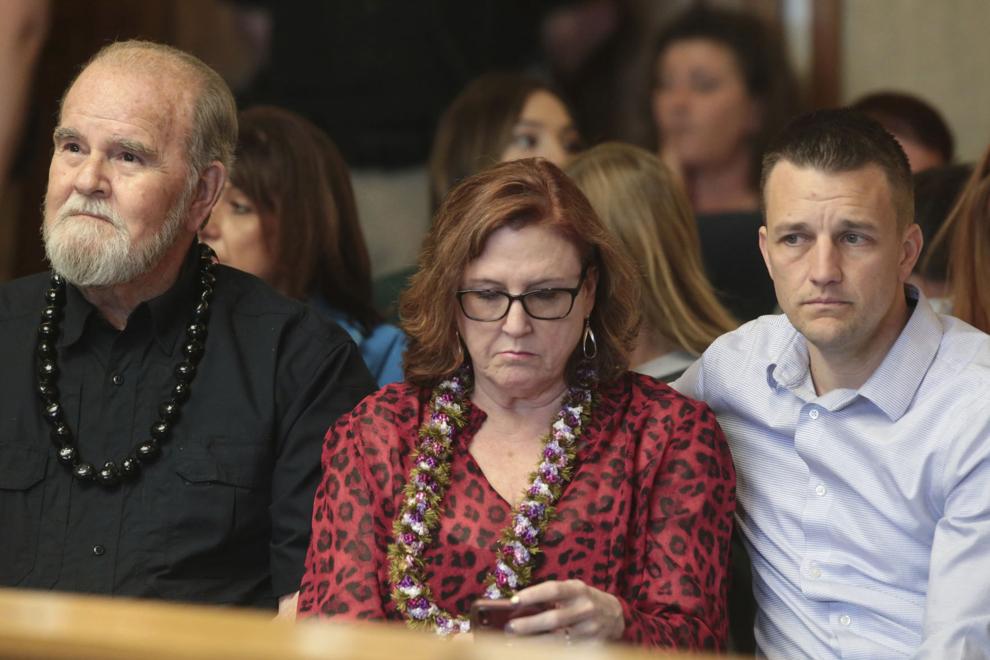 Missing Kids Mom Arrested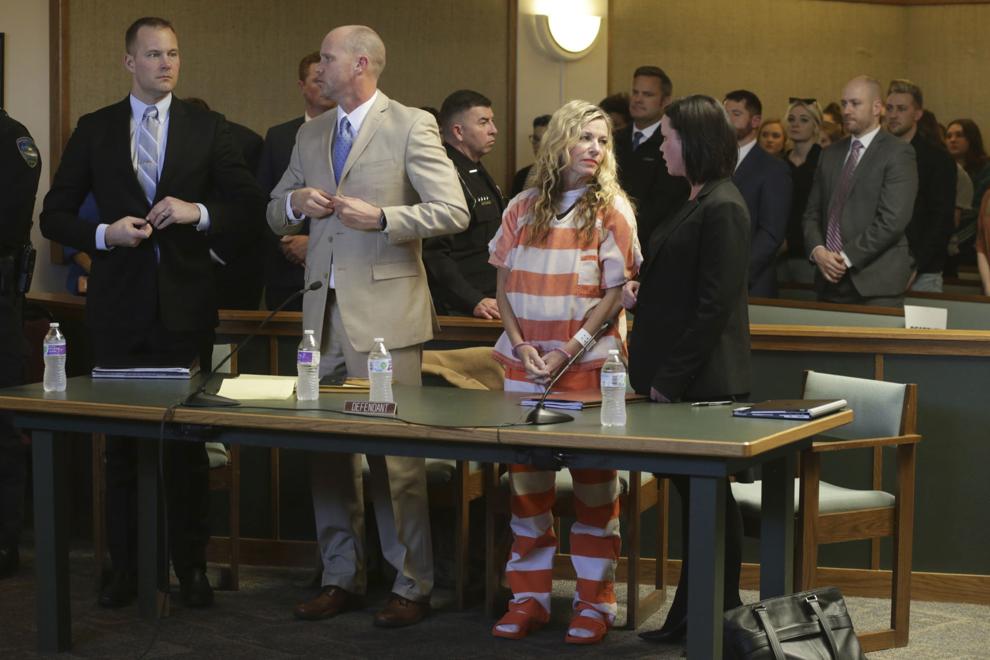 FBI wants Yellowstone tourist photos to help search for kids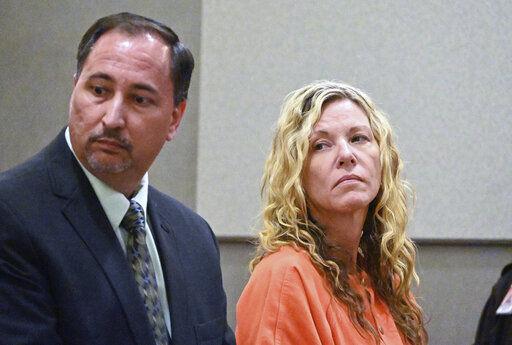 Case of 2 missing kids grows to include deaths, cult rumors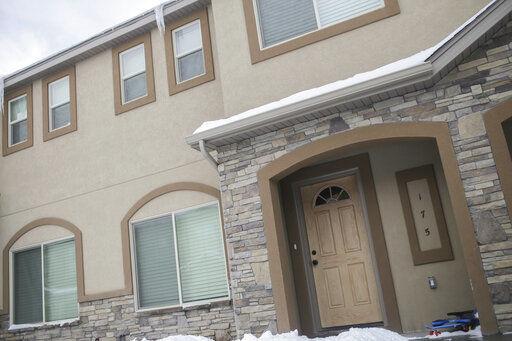 Missing Kids-Mom Arrested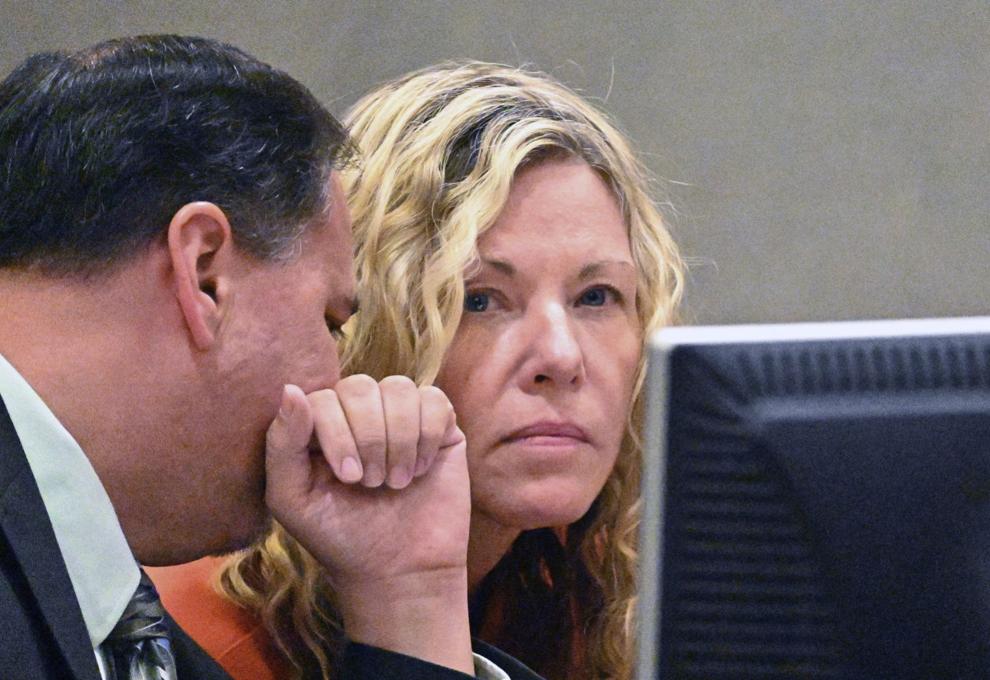 Mom of 2 missing Idaho kids wants $5 million bail reduced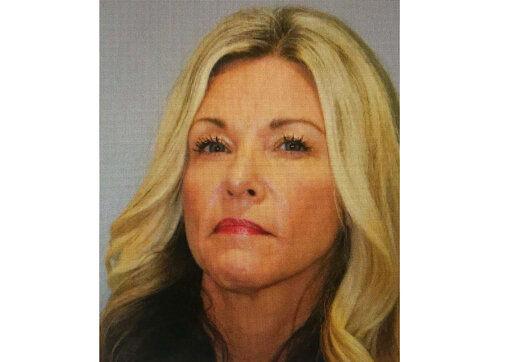 Strange case of 2 kids who vanished in Idaho takes grim turn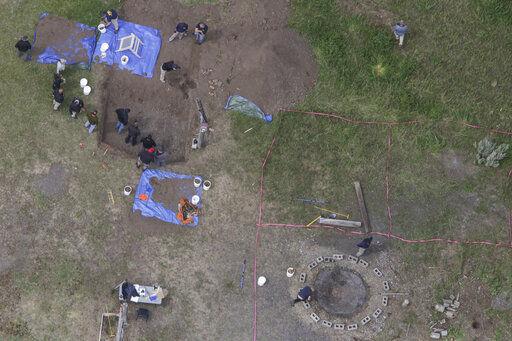 Bodies of 2 kids identified as Idaho community mourns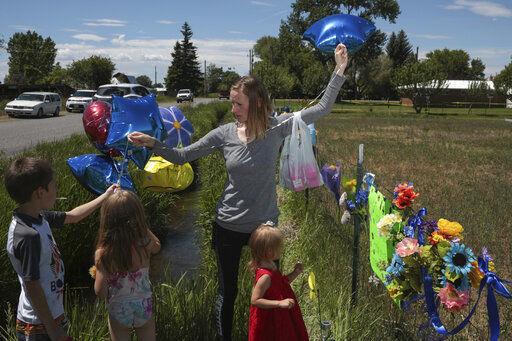 Strange case of 2 kids who vanished in Idaho takes grim turn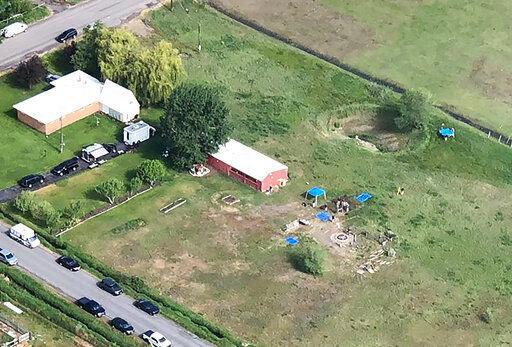 Bodies of 2 kids identified as Idaho community mourns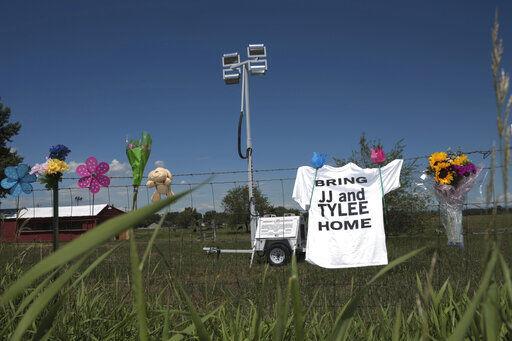 Strange case of 2 kids who vanished in Idaho takes grim turn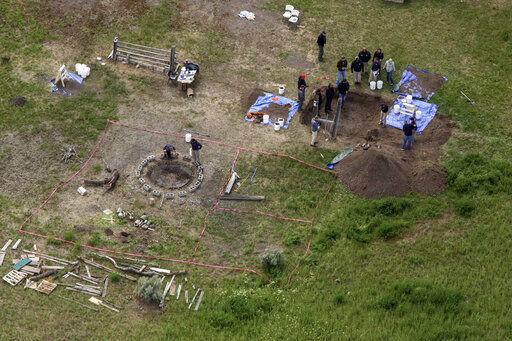 Human remains found at property of man tied to missing kids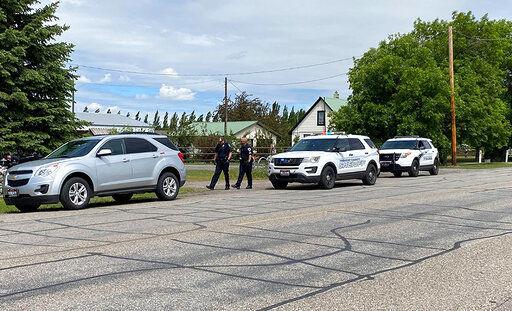 Bodies of 2 kids identified as Idaho community mourns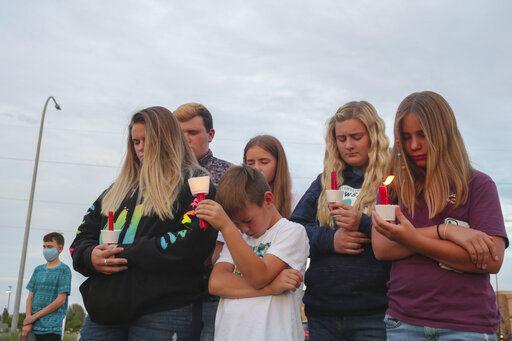 Bodies of 2 kids identified as Idaho community mourns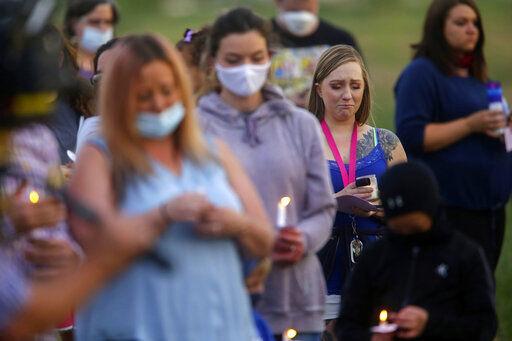 Bodies of 2 kids identified as Idaho community mourns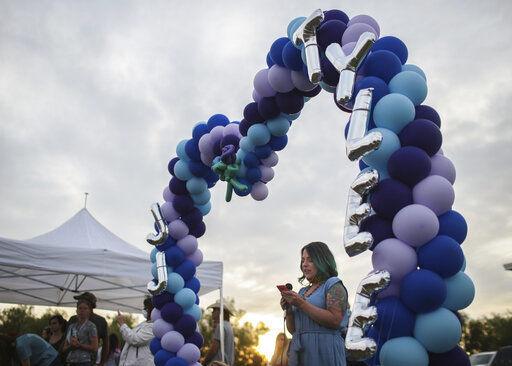 Bodies of 2 kids identified as Idaho community mourns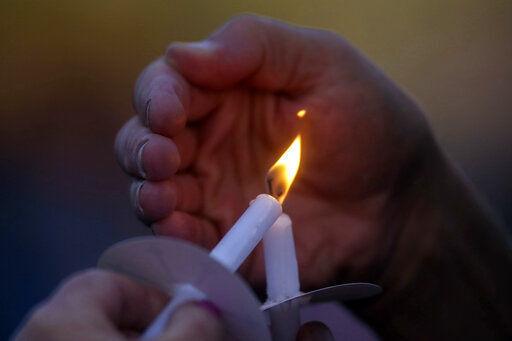 Bodies of 2 kids identified as Idaho community mourns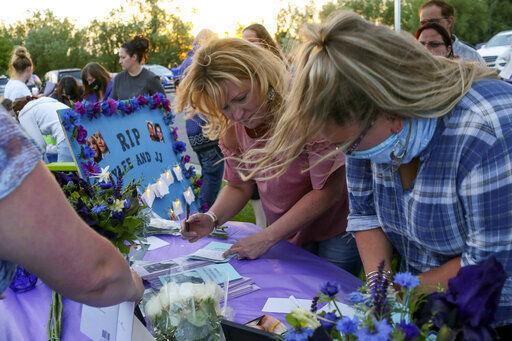 Documents: Mom called kids 'zombies' before their deaths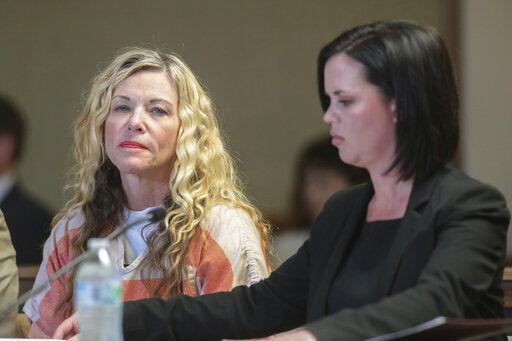 Mom of missing kids
Missing Kids Mom Arrested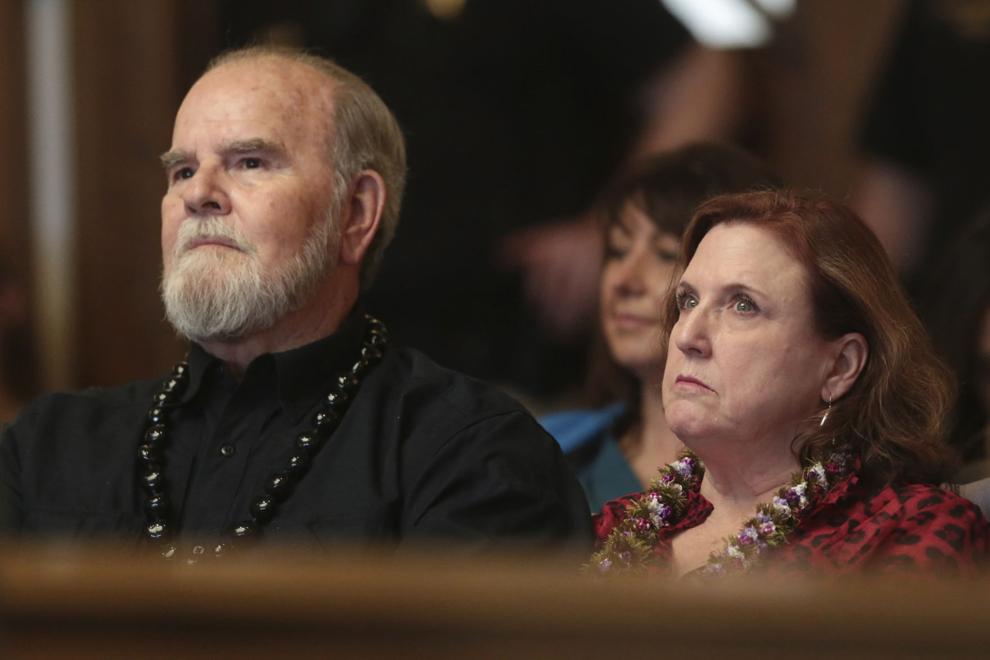 Missing Kids Mom Arrested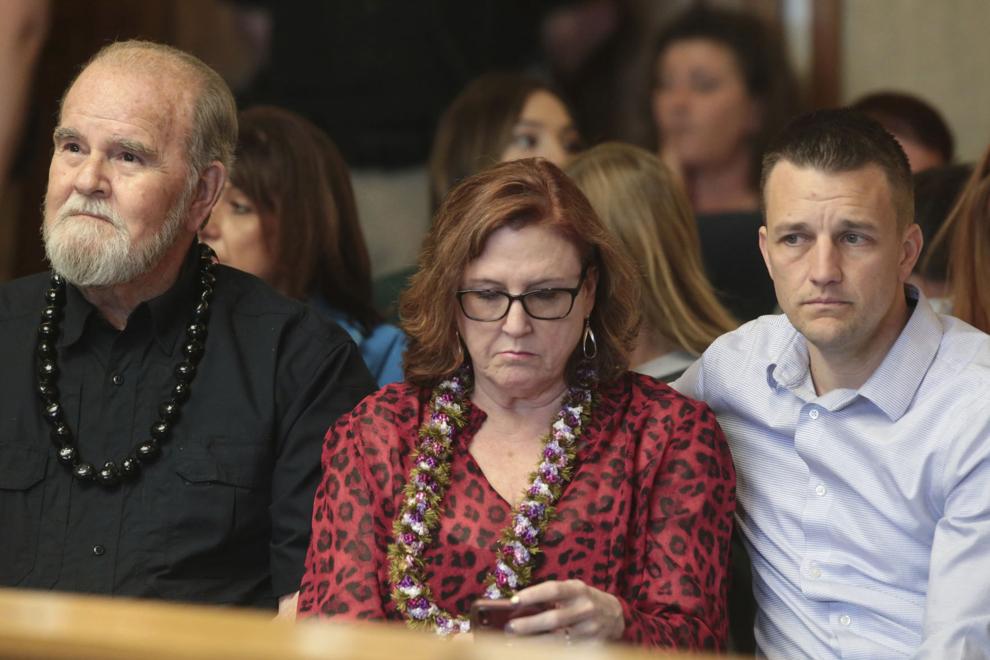 FBI wants Yellowstone tourist photos to help search for kids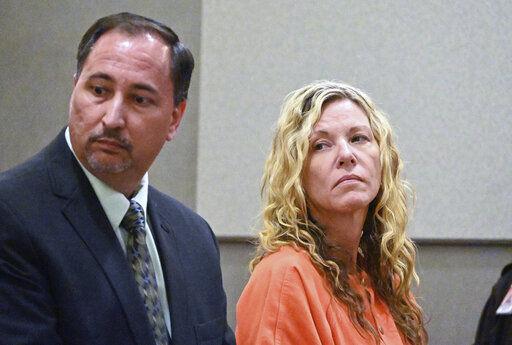 FBI wants Yellowstone tourist photos to help search for kids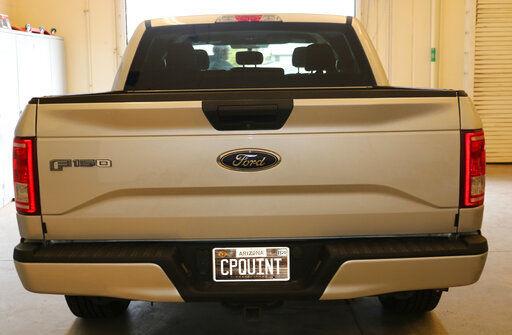 FBI wants Yellowstone tourist photos to help search for kids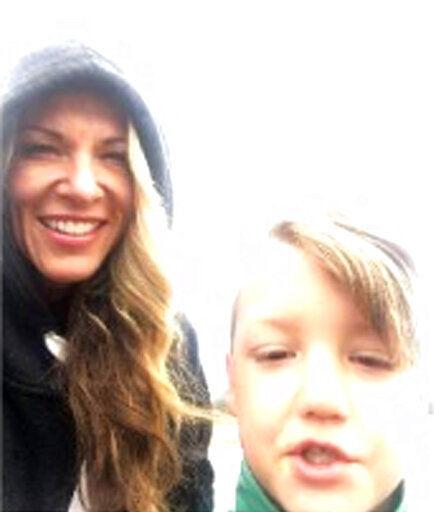 Missing Kids-Mom Arrested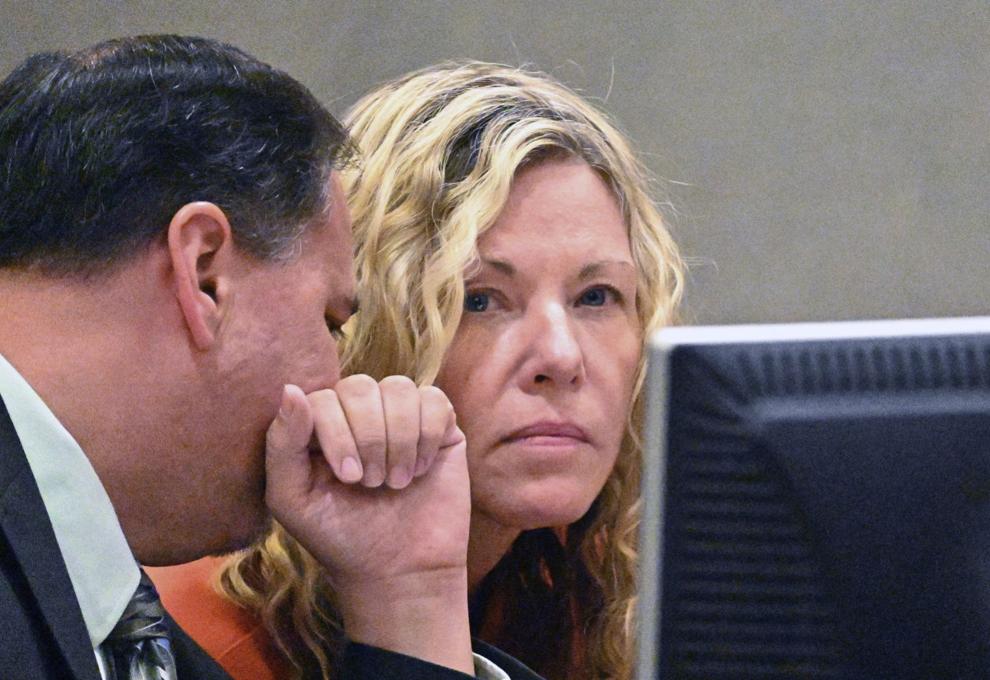 Case of 2 missing kids grows to include deaths, cult rumors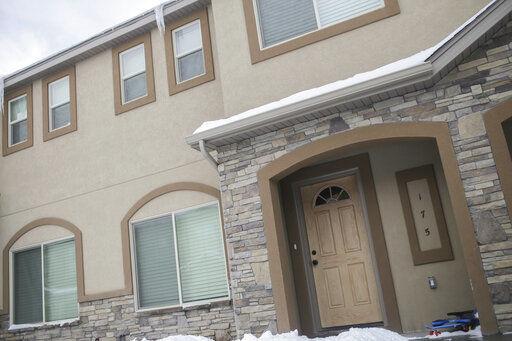 Mom of 2 missing Idaho kids wants $5 million bail reduced