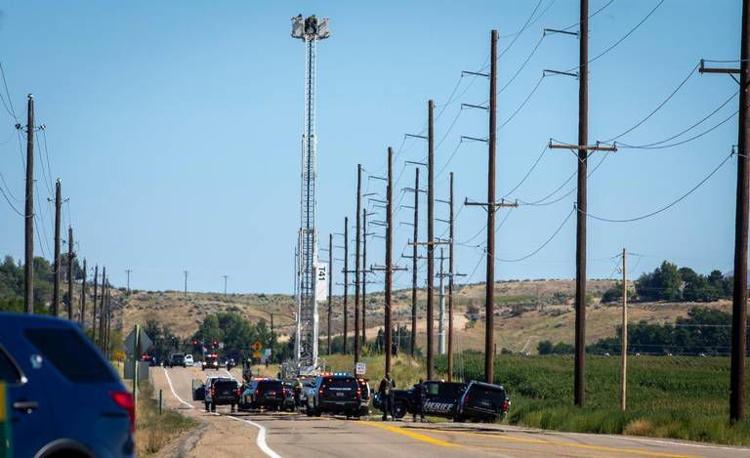 STAR — An Emmett man has been arrested and charged with five felonies after he allegedly fled police on a stolen motorcycle and shot at an Eagle police officer, according to an Ada County Sheriff's Office news release.
Matthew S. Kelly, 21, is charged with aggravated battery, assault or battery on certain personnel, two counts of burglary and eluding arrest, according to his Ada County Jail roster page. The police officer he allegedly shot twice on Monday morning is expected to survive, according to Ada County Sheriff Stephen Bartlett. The city of Eagle contracts its police force through the Sheriff's Office.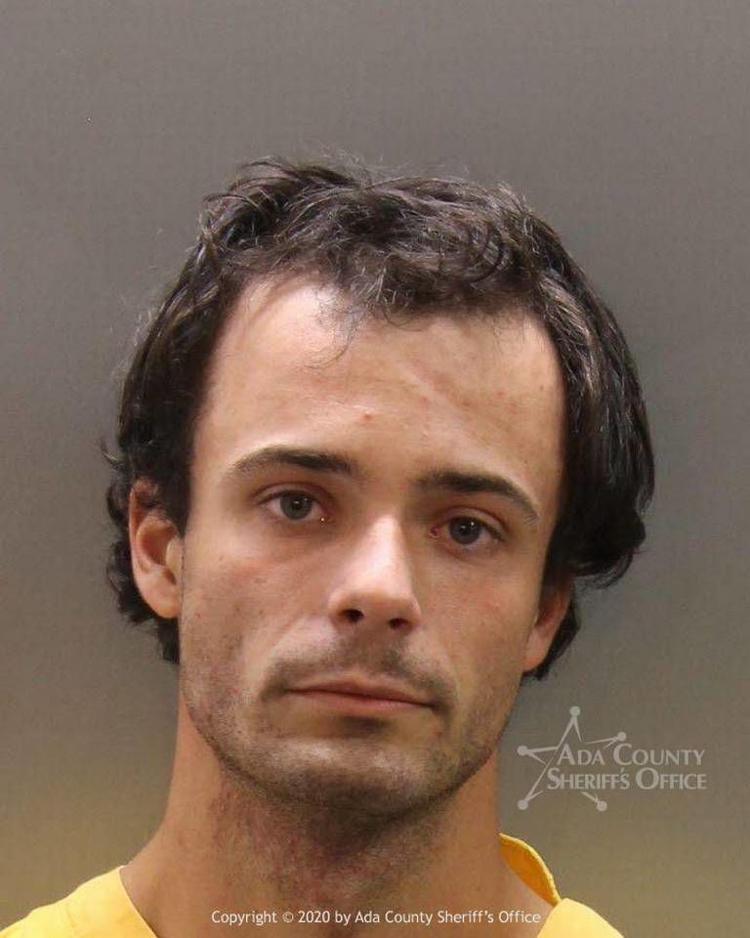 Around 7:30 a.m. Monday, the Eagle police officer, who has not been publicly identified, was shot during an incident near the intersection of Beacon Light Road and Idaho 16 north of Star, according to the Sheriff's Office news release. Police were able to apprehend the suspect at roughly 11 a.m., sheriff's officials said.
In a press conference Monday morning, Bartlett told reporters that his deputies helped respond to a call that originated in Canyon County, following a burglary in which a yellow motorcycle was stolen.
Ada County's Star and Eagle units were called to help look for the suspect and the motorcycle, and the Eagle officer tried to stop an individual — later identified as Kelly — driving a yellow motorcycle, Bartlett said.
After a short vehicle chase, Kelly got off the motorcycle and the officer tried to get out of his car to follow on foot.
"Initial information indicates it was when the officer stopped his patrol car to investigate that Kelly opened fire, shooting into the officer's car, hitting and injuring him," the Sheriff's Office said in its Monday evening news releae. "The officer then returned fire."
Kelly reportedly then ran into a nearby neighborhood near the River Birch Golf Course, which sits along Beacon Light Road and Pollard Lane.
Officials said the injured officer put a tourniquet on himself to stop the bleeding from the injuries to his arm and shoulder area. A Star police officer found the Eagle officer and drove him to meet paramedics on Floating Feather Road, the release said.
The injured officer was taken to a Boise hospital, where he underwent surgery Monday afternoon. During the initial news conference Monday, Bartlett said the man was listed in critical condition. During a second press conference Monday afternoon, Bartlett said the officer was upgraded to stable condition prior to his surgery.
Multiple law enforcement agencies were dispatched to the scene to help search for Kelly, including the Ada Metro SWAT team. Kelly had been identified as a suspect after his father was found riding a motorcycle in the same area, according to the Sheriff's Office.
"An Ada County Sheriff's Office deputy patrolling nearby identified Kelly's father riding a motorcycle near the same area and pulled him over," the release said. "Investigators were eventually able to use information from that stop to contact Matthew Kelly by cellphone."
Police used drones and police K9s to scan the cornfield where Kelly was hiding. Kelly later turned himself in and surrendered peacefully, according to Bartlett.
"A K9 dog later found the backpack Kelly had on earlier and two handguns nearby," officials said in the news release Monday evening.
An investigation into the shooting will be conducted by the Critical Incident Task Force, a group made up of members from law enforcement bodies throughout Ada County. The Boise Police Department will lead the investigation, Bartlett said.
Kelly's father, Kevin Kelly, was arrested on two unrelated felony burglary charges. Both Matthew and Kevin Kelly are scheduled for arraignment on Tuesday afternoon, Ada County officials said.
Bartlett thanked fellow law enforcement officials for assisting them in the search for the suspect, as well as medics and hospital staff for providing care to his deputy. He also thanked members of the public for reaching out and providing tips to law enforcement. Bartlett said the tips helped with the search.
Sign up for our Crime & Courts newsletter
Get the latest in local public safety news with this weekly email.