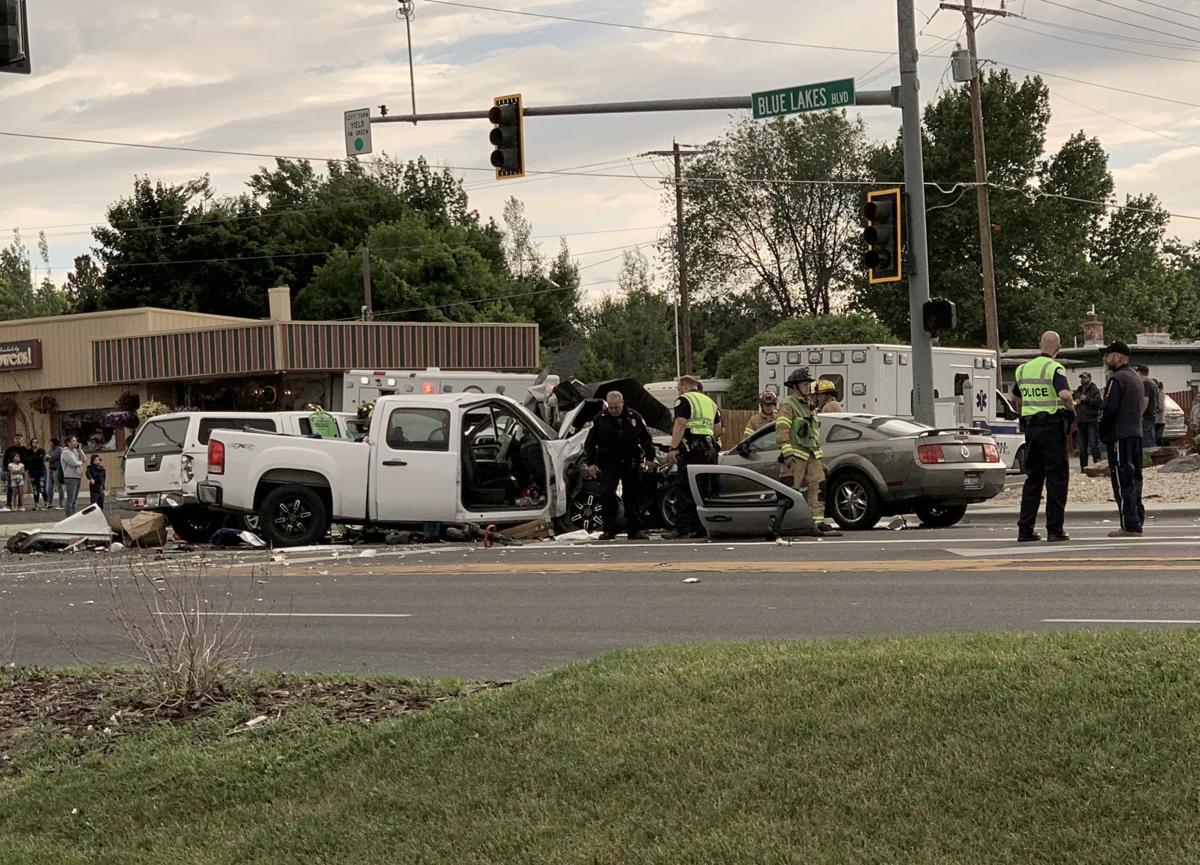 TWIN FALLS — Six people were taken to hospitals after a crash that closed Blue Lakes Boulevard for about four hours Friday night.
The crash involved four vehicles and a total of nine people, Twin Falls Fire Battalion Chief Eric Schmitz said. Five of the people were taken to a local hospital and one was flown to a Boise hospital by Air St. Luke's.
"It was a pretty chaotic scene with significant injuries," Schmitz said.
Emergency responders had to take the doors off all of the vehicles to get people out, he said.
The crash happened at about 6 p.m. when Cedric Mitchell, 34, of Twin Falls, was driving west on Heyburn Avenue in a 2007 GMC Sierra 1500 and rear-ended a 1997 Dodge 1500 that was stopped at the intersection with Blue Lakes Boulevard, Idaho State Police said in a Saturday statement.
The crash pushed the Dodge 1500 into the intersection, where it hit a 2016 Nissan Frontier, ISP said. All three vehicles then collided with a 2005 Ford Mustang.
Mitchell was flown to Saint Alphonsus Regional Medical Center in Boise, ISP said.
The driver of the Dodge 1500, Dwayne Steiner, 59; his passenger Maryann Steiner, 60; the driver of the Nissan, Arturo Leon Avila, 58, of Twin Falls; his passenger Lilia Leon-Vega, 51; and one of two juveniles in the vehicle were taken to St. Luke's Magic Valley Medical Center, ISP said. All were Twin Falls residents.
The other juvenile passenger in the Nissan and the two people in the Mustang, Harley Gridley, 25, of Belgrade, Montana, and Michael Fischkelta, 27, of Jerome, were not taken to hospitals, ISP said.
The roads were closed for about four hours, ISP said.
Idaho State Police is leading the investigation. The Twin Falls Police Department, Twin Falls Fire Department and Magic Valley Paramedics also responded.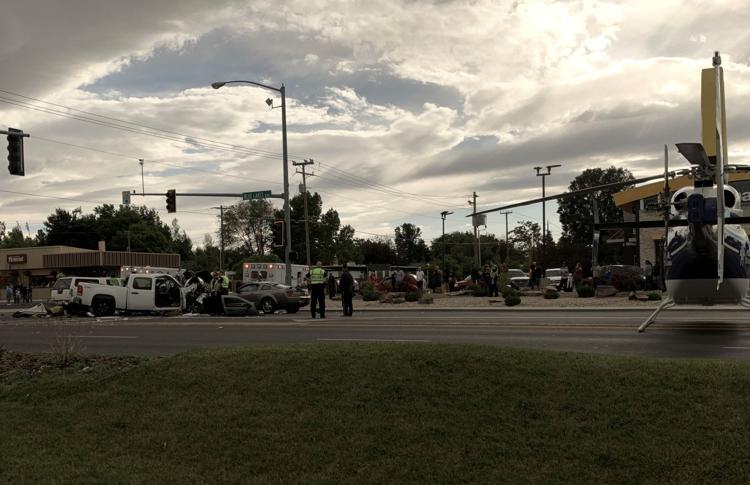 Sign up for our Crime & Courts newsletter
Get the latest in local public safety news with this weekly email.