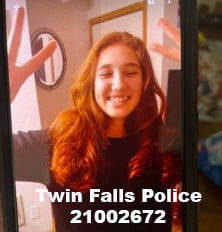 TWIN FALLS — The Twin Falls Police Department is asking for the public's help in finding a missing 15-year-old girl.
Police said Ryan L. Hanson was last seen on May 5 near her home. Police say they believe she left the area on her own accord.
Police ask anyone with information that can help find her to call Detective Ken Rivers at 208-735-7217.
May crime report: School shooting, murder trial, sex offender lawsuit and more
Did you miss any crime and court news from last month? Here's a collection of the crime reports, notable arrests and important court hearings to make sure you know what's going on.