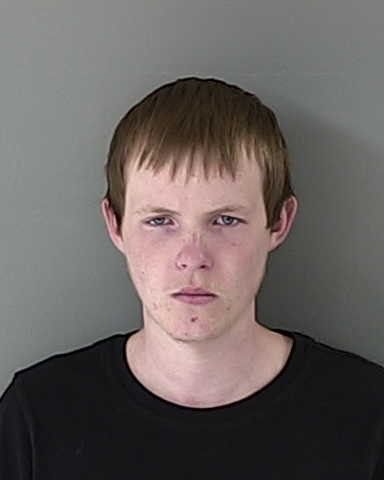 TWIN FALLS • A 19-year-old Twin Falls man is accused of raping a 17-year-old girl who fell asleep at the mobile home where he was staying.
Jacob Edward Morgan was arraigned Wednesday in Twin Falls County Magistrate Court on a felony count of rape. His bond was set at $100,000.
Prosecutors say Morgan raped the girl about 12:30 a.m. Monday at the Creekside Mobile Home Park, 146 Addison Ave. W, after she fell asleep while visiting Morgan before he moved out of town.
Police were dispatched Monday evening to St. Luke's Magic Valley Medical Center where the girl and her mother had reported the assault. At the hospital, the girl told police of a violent attack that began after Morgan had tried kissing her Sunday night and she rebuffed his attempts.
She said she went to see Morgan because he was a friend and was moving soon, and she said at least a dozen other people came and went that night, court documents said. At one point Morgan took her cellphone and later tried kissing her, but she told him "not to try that with her."
The girl told police she fell asleep on a bed but woke up just after midnight because someone was pulling down her pants and underwear. She said the only other person in the mobile home was Morgan. He didn't wear a condom and "she was unable to defend herself," according to court documents.
After the assault, she sat in a corner and cried, but she stayed there all night until another person showed up who drove her to meet her mother, court documents said.
At the police station Monday night, Morgan agreed to meet with detectives voluntarily and told a different story of what happened, claiming there was another woman in the mobile home with him and the girl and that the girl had initiated consensual sex with him, court documents said.
He said he was engaged in sexual acts with the girl earlier in the night when they were interrupted by other people coming in; he said that later, on the bed, it was the girl who initiated the sexual contact with him.
Morgan is being held in Twin Falls County Jail in lieu of $100,000 bond and a preliminary hearing is scheduled for March 25.