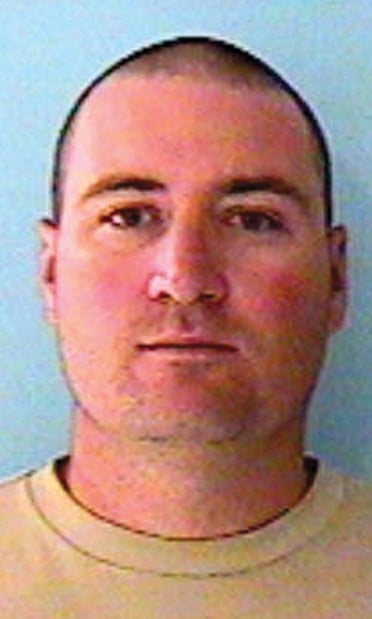 TWIN FALLS • When he posted an ad online looking for people to rape a woman, Justin Crawford said, the only person he meant to harm was himself.
It was all part of a plan that would culminate in his eventual suicide, he said Friday in court.
Crawford said he thought the plan would make his wife angry, and in turn, she would grieve less after he killed himself.
"Everything at the time made perfect sense to me," he said.
Friday, Crawford was sentenced to spend time in the state Department of Correction retained jurisdiction program, undergoing therapeutic treatment on a charge of solicitation of rape. At the end of the program, he could go on probation, or face three to 10 years in prison.
In July 2012, Crawford posted an ad on Craigslist claiming to be a woman asking to be raped in her home. He then exchanged numerous emails with two men who agreed to role-play a forcible rape and set up a time for the rapes to occur.
The woman who Crawford posed as online managed to fend off two strangers who broke into her house on consecutive days and tried to rape her.
Crawford's attorney, Lynn Dunlap said his client has been diagnosed with post-traumatic stress and didn't get the help he needed when he returned from serving in Operation Iraqi Freedom with the U.S Army's 116th Cavalry Brigade Combat Team.
District Judge Richard Bevan said he received numerous letters from Crawford's family.
"They say he's served our country well and he was let down, and I can't disagree with any of that at all," Bevan said. "You've served our country and have potentially been ill-served in return."
Despite that, Bevan said, part of the goal of sentencing is to maintain a good order of society.
Prior to sentencing being handed down, Army Sgt. 1st Class Kevin Coggins testified. Coggins supervised Crawford and served with him in Iraq and described many of the horrors the two saw while serving in Kirkuk, Iraq and a dangerous area known as the Sunni Triangle.
The platoon regularly saw graphic scenes, Coggins said. He described the sights, sounds and smells of the war. In the time in Kirkuk, Coggins said, the platoon never had an improvised explosive device go off because of Crawford.
"He would always find them before they would detonate, so he took a lot of pride in that," Coggins said.
One morning, another convoy jumped in line, in front of Crawford's Humvee and hit an IED.
"It detonated," Coggins said. "It severed the legs off the driver."
Several American soldiers and Iraqi police were injured. In searching the Humvee, Crawford had to sift through bones, blood and pieces of boots, Coggins said.
"He took it very hard. He took 100 percent responsibility," he said.
Crawford continues to blame himself to this day, Coggins said.
Coggins also described what it was like to return home from war.
"Soldiers that stated they were having any issues at all, especially mental, you were unofficially flagged," he said.
Coggins said that reporting any mental health problems was frowned upon and looked at as weak. It would often result in soldiers not being pass over for promotion. Coggins said he and others, including a psychologist who visited the platoon, saw significant mental issues with Crawford, but there were no programs available to help him.
Deputy Prosecutor Julie Sturgill asked Coggins why he had come to testify for Crawford.
"I am here today, ma'am, because Cpl. Crawford is a great soldier, a great human being. This man went out and did everything we asked him to do. He put his life on the line many times for me. We saw horrible things together and we leaned on each other very heavily," Coggins said. "We failed to take care of not only him, but everyone else that's coming back. But we knew he had problems and we knew he had issues."
Alexander Tubbs, a clinical social worker with the Department Veterans Affairs in Twin Falls also testified. Tubbs said he diagnosed Crawford with PTSD. Any one of the number of situations Crawford was experienced in Iraq could have caused the condition, he said. In his opinion, Tubbs said, Crawford would not have committed the crime, if not for having PTSD.
Sturgill asked Bevan to sentence Crawford to serve five to 10 years in prison.
Despite his service, Crawford needs to be punished for what he did, she said.
"The family says it's outside his nature," Sturgill said. "The state says it's not."
Dunlap asked that Crawford be put on probation so he could continue his treatment. Treatment for PTSD is nonexistent in the penitentiary and the rider program, he said.
Sign up for our Crime & Courts newsletter
Get the latest in local public safety news with this weekly email.