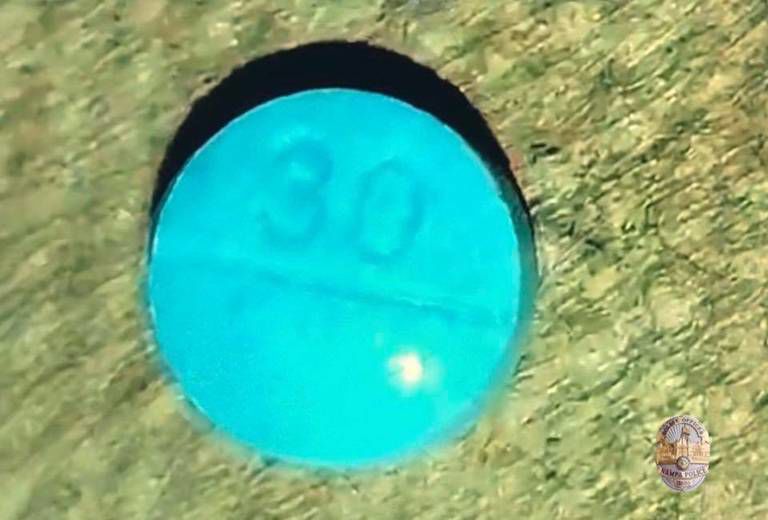 NAMPA — An Idaho teen has overdosed from a blue pill that he thought was OxyContin, police said.
Cher Gray, from Nampa, says her son overdosed on Jan. 18 from a pill that he bought on Snapchat, according to CBS2.
"My son's life was worth $30. That's what he paid for this pill," she told CBS2.
Gray said that she and her husband started performing CPR after her son stopped breathing, CBS2 reported. He was taken to a hospital and ended up at St. Luke's ICU and was given Narcan five times. He has since been released from the ICU.
"I might add that his toxicology report showed no diploids in his system meaning this is not OxyContin but most likely a synthetic drug laced with fentanyl," Gray wrote in a Facebook post. "Several doctors have said to him that he must have a guardian angel because he should be dead!
"Had we got to him a minute later I would be sharing a different story! We have talked to our kids about drugs and the risks but unfortunately our kids don't always listen or hear what we are saying," she continued. "When we tell our kids no it's not because we are trying to punish them we are trying to protect them."
"Officers have responded to three overdose related calls in the past two days, which we believe are connected to an illicit/illegal drug," the post read. "The drug is described as a small blue pill and may be getting distributed under the premise it is OxyContin.
"These drugs are extremely potent and potentially fatal," the department said. "We strongly urge consumers to avoid this substance."
Sign up for our Crime & Courts newsletter
Get the latest in local public safety news with this weekly email.