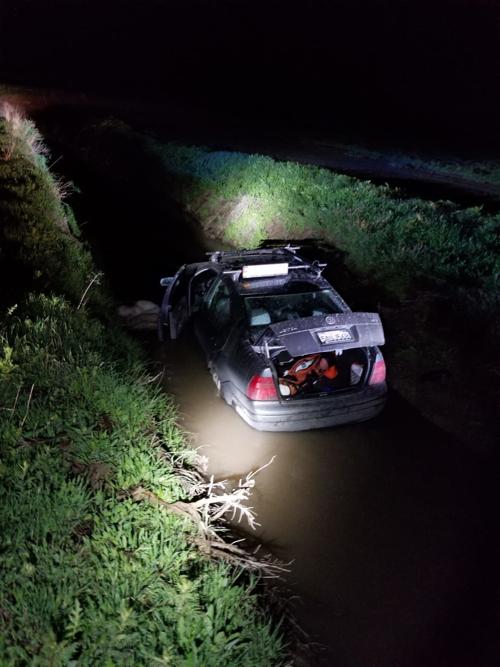 RAFT RIVER — After more than 40 hours of searching in rural Cassia County, the suspect in a fatal shooting on a Utah highway was apprehended the afternoon of May 24, police said.
Police say Jonathan Llana, 45, of Los Angeles, shot two people in a car in Utah, sped away from police in Idaho, crashed his car into the Raft River, broke into a house and stole an all-terrain vehicle. He later asked for directions at a ranch, which led to his arrest at about 3:15 p.m. Friday.
Cassia County Sheriff Jay Heward told the Times-News at about 3:45 p.m. that Llana was being taken to the sheriff's office after being apprehended on 00 South Road near 250 East, northeast of the Interstate 84 and Raft River/Yale Road interchange, while riding a side-by-side ATV east toward the interstate.
Llana broke into a house and stole the ATV while police were searching in the area, Heward said. He later stopped at a ranch and ask someone there which way town was, Heward said. The person at the ranch called the sheriff's office after Llana left and officers caught up to Llana and arrested him without incident a short time later.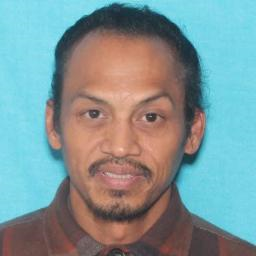 Llana was not armed except for a pocket knife, Heward said.
The search included a joint task force with officers from the Utah Highway Patrol, Idaho State Police, Cassia County Sheriff's Office, Twin Falls County Sheriff's Office, Power County Sheriff's Office and Idaho Department of Fish and Game, ISP said in a statement. There were no injuries to law enforcement or civilians in the search or arrest.
The search for Llana began at about 8 p.m. Wednesday when emergency dispatchers in Box Elder County received a 911 call from a passenger in a Range Rover who said the driver had been shot while traveling west on Interstate 84 near Rattlesnake Pass, between Snowville and Tremonton. The passenger was also injured in the shooting.
The motive of the shooting is still unknown, Utah Highway Patrol Sgt. Nick Street said.
The passenger described the shooter's vehicle as a silver Volkswagen Jetta with plates from another state, Utah Highway Patrol said.
The driver was Dennis Gwyther, 50, of Salt Lake City, who was driving to Boise for work, Utah State Bureau of Investigation Lt. Ryan Van Fleet said.
Van Fleet said there was no indication the two drivers had interacted before the Wednesday shooting, which happened after the Jetta and Range Rover passed a traffic slowdown from a big rig passing another truck.
Utah officials issued an attempt-to-locate notice for Idaho and Nevada for the Jetta. Emergency workers confirmed the Range Rover's driver had died and the passenger was taken to the Bear River Valley hospital.
Idaho State Police and Cassia County Sheriff's deputies later stopped the Jetta. Officers prepared to use a "felony takedown procedure" to take Llana into custody when "he hammered the gas" and sped away, Heward said. A high-speed chase ensued that ended with Llana driving into the Raft River, which is about 8- to 10-inches deep near I-86 and Raft River/Yale Road.
The victim's husband, Matt Gwyther, said in a statement he wants "swift justice" for the suspect and celebrated Llana's arrest on his Facebook account.
Matt Gwyther said in a Facebook post that he and Dennis Gwyther married on Dec. 10, 2013, the day gay marriage was legalized in Utah. He said Dennis Gwyther was the "love of his life" who enjoyed being the "bonus dad" to his two teenage children and enjoyed having fun and laughing.
He said Dennis Gwyther loved kidding around and playing jokes and was like a "kid inside an adult body." He said he loved gadgets and was a genius with technology, loved writing and did sound and lighting for clubs in Salt Lake City.
Dennis Gwyther was also a strong advocate for LGBTQ rights, his husband said.
Gwyther worked as a flight attendant for SkyWest Airlines, company spokesman Wes Horrocks said. The company is shocked and saddened by the killing, Horrocks said.
Keith Ridler and Brady McCombs of the Associated Press contributed to this report.
Sign up for our Crime & Courts newsletter
Get the latest in local public safety news with this weekly email.