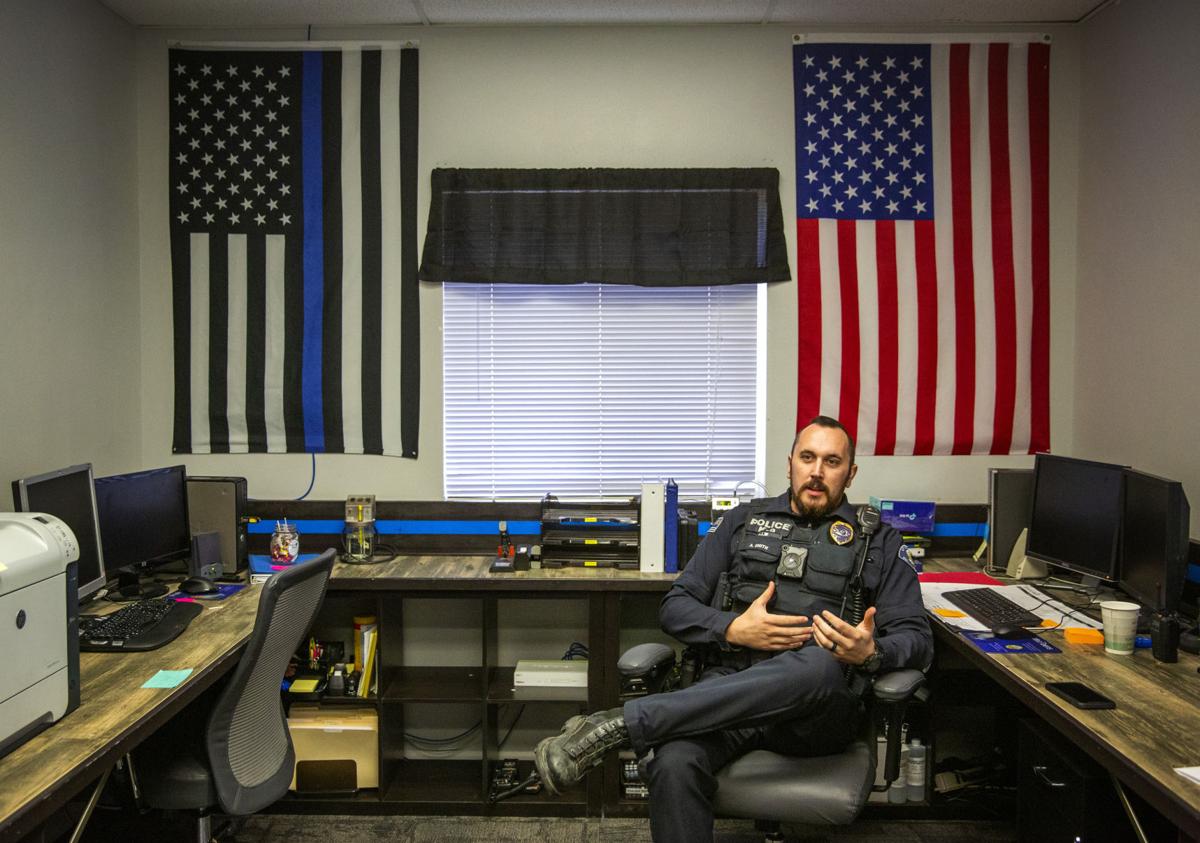 SHOSHONE — The Shoshone City Council voted this week to dissolve the city's police department and contract with the Lincoln County Sheriff's Office for police services.
The decision was effective Wednesday.
The vote comes following years of difficulty for the city as it struggled to maintain a department and keep shifts fully covered.
Back in October, former Police Chief Austin Smith posted on the department's Facebook page that he planned to leave his job as soon as the city hired another officer and a new chief or when Lincoln County Sheriff's Office can hire deputies to be assigned to the town.
"The decision didn't come easily," Smith said in the Facebook post, "because I love what I do, the city I work for, and the people of this community."
Since he was sworn in on April 17, 2018, he became known for his lively Facebook posts updating the public on his work. He often posted pictures featuring his K9 partner, Eros.
But the 200-300 hour monthly workload put too much stress on Smith's family, he said.
"Having a young family with 2 children under the age of 4, it is time for me to devote more attention to family, than time at work," he wrote. "Being the Police Chief of a small department in a small town requires a lot of time spent in the office, and on the street."
The council said in a statement that the decision to dissolve the department was not taken lightly.
"The Council feels that it has done everything it can to continue to maintain the police department, but it is no longer sustainable," the statement said. "Due to this decision, the City of Shoshone no longer has positions available for police officers, necessitating layoffs."
In a Facebook post, the sheriff's office said four deputy positions would be assigned to the city and the current officers were welcome to turn in applications for the jobs.
"These deputies will be responsible for handling calls for service inside the city limits," the post said. "They will also be responsible for enforcing the city code, such as dog at large. However along with the four deputies, the city will also have access to the sheriff's investigators and administrators that aren't required to cover a specific shift."
The post also said for the past several months the sheriff's office has been investigating all felonies in the county, and over the past 18 months had investigated all of the narcotics and serious felony investigations the city police didn't have the capacity for.
Sheriff Rene King also wrote a personal note to Shoshone residents, saying he is available to answer questions.
"Please rest assured that you will have 4 full time deputies within the City of Shoshone for 24 hour coverage 365 days a year," King wrote. "Your protection and safety is our number one concern. If you call we will come running no matter the situation. In addition to the four deputies in the City of Shoshone, now the city will have a detective and two full time administrators. I can not emphasize enough, the citizens of Shoshone will not lose any law enforcement protection, but probably will increase."