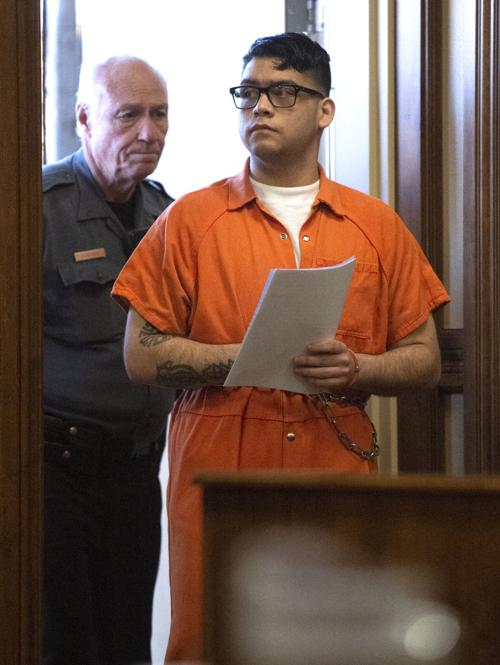 TWIN FALLS — A Buhl man charged in the 2016 drive-by shooting of a 15-year-old had his motion to withdraw his guilty plea approved on Thursday.
Gerardo Raul Chavez, 22, appeared before Fifth District Judge Benjamin Cluff at the Twin Falls County Judicial Annex with his attorney, Dan Brown.
Chavez, along with Jose Daniel Alvarez, faces a first-degree murder charge in the May 2016 death of Vason Lee Widaman.
Brown filed the motion to withdraw Chavez's guilty plea in May.
Chavez pleaded guilty in September 2018 when he was represented by a different attorney. In entering the guilty plea, a count of intimidating a witness and a weapons enhancement, which adds a longer sentence, were set to be dismissed.
At Thursday's hearing, Twin Falls Prosecutor Grant Loebs said the state does not oppose Chavez's taking back his guilty plea, and said "game-playing by the defendant" is proof Chavez would not abide by the requirements of the plea agreement.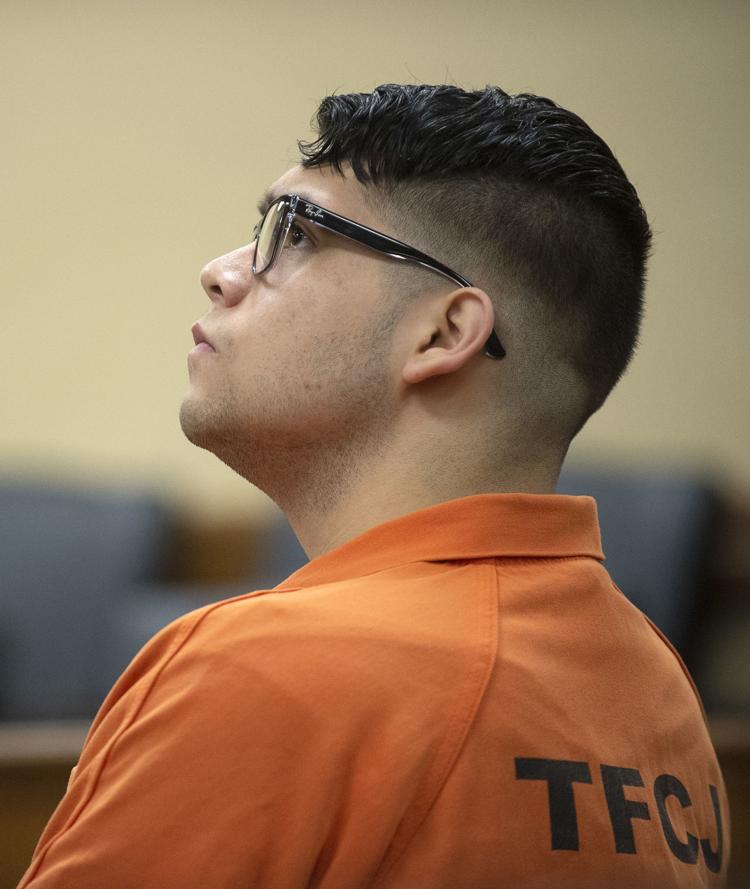 In the original plea deal, prosecutors agreed to a lower sentence, and Chavez was required to testify against Alvarez.
Given Chavez's failure to cooperate, Loebs said he did not want the state to be tied to a lighter sentencing agreement.
"The state is, at this point, obligated to go to trial," Loebs said.
That also means the counts of intimidating a witness and weapons enhancement will not be dropped.
If convicted, Loebs intends to request the maximum sentence for Chavez: life in prison.
"We agree this matter should be set for trial," Brown said.
Cluff granted the motion and asked Chavez if he understood the implications of the move.
"What is this court hearing about?" Chavez asked. "I'm confused."
Brown took time to explain that his client expected to testify during the hearing, but since the state did not object to the motion, there was no need.
Cluff again asked Chavez if he understood that going to trial could mean a life sentence.
No date has been set for the trial. Loebs explained that witnesses not expecting a trial after the original guilty plea would need to be contacted regarding availability.
A status hearing has been set for Nov. 25.
Sign up for our Crime & Courts newsletter
Get the latest in local public safety news with this weekly email.