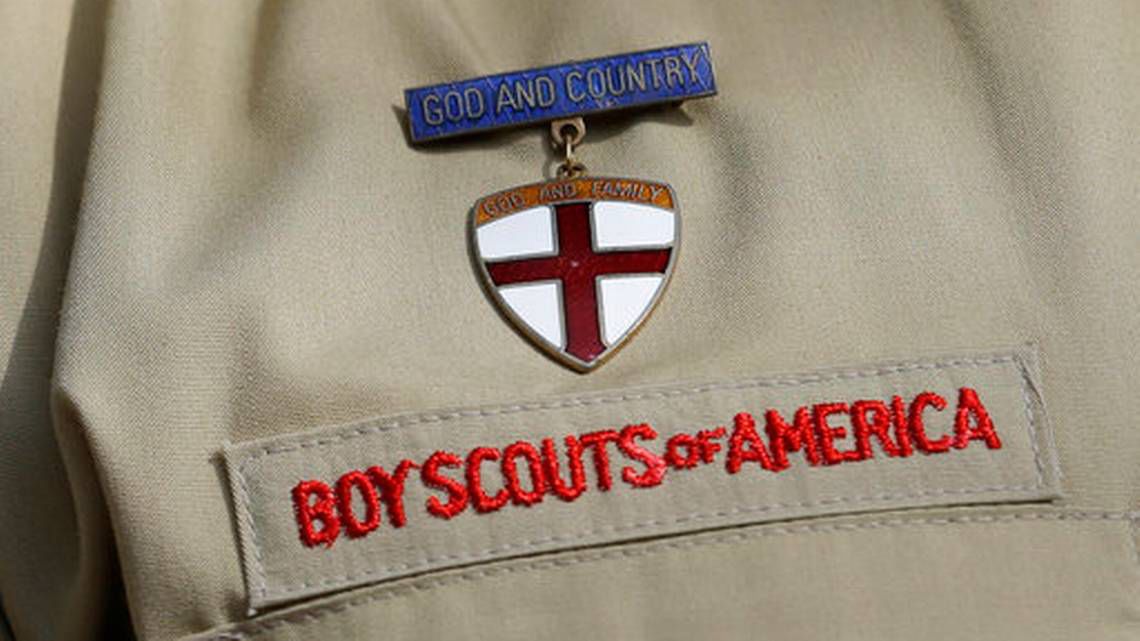 BOISE — An upcoming trial in Boise federal court alleging the Boy Scouts of America knew Idaho Scout leaders and volunteers were child molesters — but covered up the danger — has been canceled because a settlement has been reached.
The May 6 trial pertained specifically to two victims, listed as John Does IV and XVIII, and former Scout leader Lawrence Libey from Lewiston. Libey died in 1999 at the age of 88.
"We can confirm that this matter has been resolved, and we have reached a mutually agreed upon settlement," Boy Scouts of America said in a statement Tuesday.
Gilion Dumas, an attorney representing John Does IV and XVIII, told the Statesman the settlement terms are confidential.
Last week, Boy Scouts of America issued a statement regarding the case and upcoming trial.
You have free articles remaining.
"The abuse suffered by Lawrence Libey's victims was horrific and we are outraged that this monstrous individual took advantage of our programs to harm innocent young boys," the statement said. "We apologize to his victims, and any victim of abuse during their time in Scouting. We are steadfast in our belief that one incident of child abuse is one too many."
The Boy Scouts went on to say it believes victims of abuse. The statement said the organization believes in paying fair compensation for legal settlements and paying for counseling for those victims.
"At no time, in our organization's past or present, have we ever knowingly allowed a sexual predator to work with youth, and we always seek to act swiftly when alerted to abuse allegations," the statement said. "Nothing is more important than the safety and protection of children in our Scouting programs — it is our top priority."
The case is one of two Idaho lawsuits in which a combined 29 men have sued the Boy Scouts and The Church of Jesus Christ of Latter-day Saints in federal court, alleging that both organizations were complicit in the cover-up.
The alleged abuse took place in Idaho in the 1960s, '70s and '80s.
The attorneys bringing the lawsuits — Gilion Dumas and Ashley Vaughn, of Portland, and Andrew Chasan and Timothy Walton, of Boise — contend the Boy Scouts kept files on Scoutmasters accused of sexual misconduct, but didn't reveal that information to parents, volunteers or others. The attorneys also contend that church officials knew there was a problem with child molesters in Idaho troops, but intentionally kept that secret from families and law enforcement agencies.
Of those 29 cases, 21 have settled, one is slated for trial in July, two have been dismissed and five are pending.
Sign up for our Crime & Courts newsletter
Get the latest in local public safety news with this weekly email.