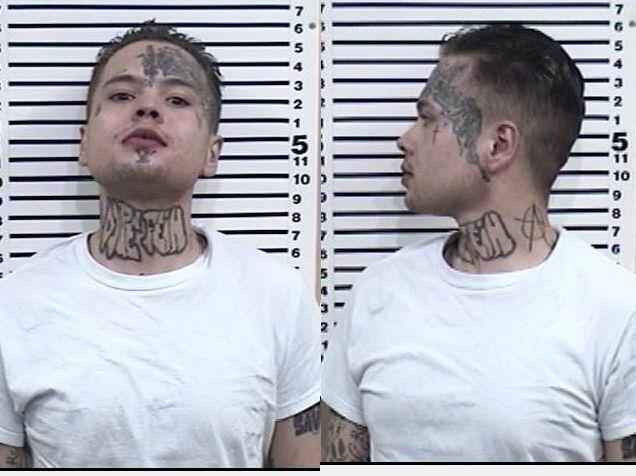 IDAHO FALLS — The investigation into the reported rape of a 15-year-old girl at gunpoint unearthed an alleged child sex trafficking ring run by a 17-year-old girl, who was living in an Idaho Falls group home at the time of the incident.
According to the probable cause affidavit, the victim was forced to have sex with Isaac Anthony Ybarra, 23, after he threatened her with a gun.
The victim was being trafficked by a 17-year-old girl whom she lived with at a local youth home. The 17-year-old, who has a history of human sex trafficking according to court records, is being held at the St. Anthony Juvenile Detention Center. Her name was redacted because she is a juvenile, and she is identified as "J."
The Idaho Falls Police Department conducted forensic interviews with the victim and two other girls, ages 16 and 11, who "J" also attempted to traffic.
The youngest child did not talk about what happened with police, only telling them she thought "J" was "scary."
The 15-year-old victim said she and "J" snuck out of the youth home on New Year's Eve to meet with Ybarra at a hotel. She said Ybarra gave them marijuana and brought a tattoo gun to give them tattoos.
After they were high, "J" reportedly told the victim it was "time to pay," and told the victim she needed to have sex with Ybarra. When the victim said no, Ybarra and "J" both reportedly threatened her with guns.
"Ybarra said that if she didn't have sex with him that she wouldn't make it out of the hotel room alive," the IFPD detective wrote in the affidavit.
The next day, "J" reportedly attempted to recruit the two other girls, telling them they would get tattoos if they went with her and the victim. She said they could keep 10% of the money made and that she would keep 90%. She referred to the two older children as "her top girls" and reportedly said they could not change their minds.
The 16-year-old told police she was concerned when the 11-year-old said she wanted to come along. Both she and the 15-year-old victim told police they did not believe the youngest girl understood what they were going to do. Both of the older girls said they went with "J" in hopes of protecting the younger child.
The 16-year-old said she felt protective of the youngest girl, but said she was afraid to speak up to "J." She said she told a staff member at the group home what was happening. The staff member told police the girl said "J" had threatened to shoot them if they did not go with her. The staff member told her boss, but that when she went to check on the girls, they were gone. The youth home then contacted police.
The victims told police that "J" made several attempts to contact Ybarra after they left the group home, but was unable to reach him.
Police contacted the hotel where Ybarra had reportedly raped the 15-year-old victim. Security footage showed he had entered a room with "J" and the victim on New Year's Eve, and the hotel records showed a room had been checked out in his name.
The detective interviewed "J." She cited her Fifth Amendment right to not incriminate herself.
Ybarra admitted to meeting "J" and the 15-year-old girl at the hotel and that he brought a gun with him. He first claimed the sex was consensual, then claimed the children forced themselves on him and that he "just went along with it." He then said he would not talk to police without a lawyer. Police obtained a search warrant for his Facebook accounts and found messages in which he agreed to give tattoos for money.
Rape is punishable with a minimum of one year in prison and up to a life sentence. A no-contact order was issued between Ybarra and the victim. A preliminary hearing is scheduled for 1:30 p.m. May 26 in Bonneville County Court.
April crime report: Fugitive caught, missing kids, stabbing and more
Did you miss any crime and court news from last month? Here's a collection of the crime reports, notable arrests and important court hearings to make sure you know what's going on.