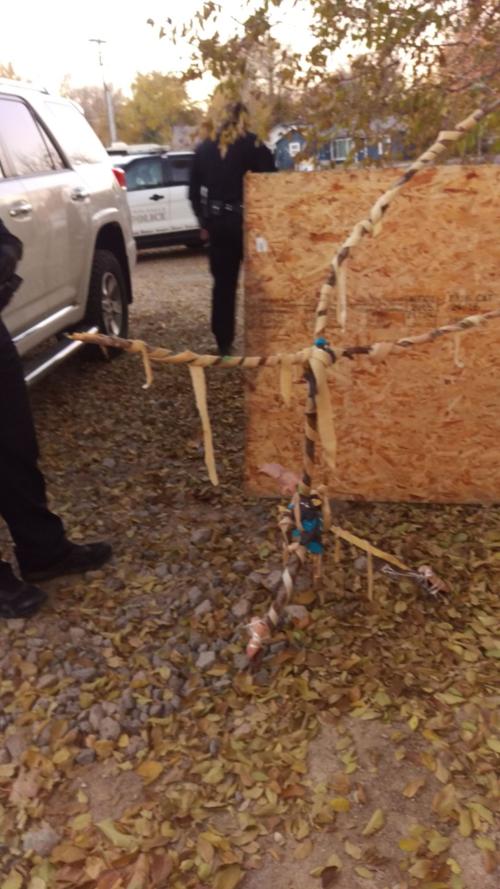 A 4-foot cross draped in bacon and pig parts was left in the center's parking lot over the weekend.
Twin Falls Police Lt. Terry Thueson said Tuesday he didn't have any updates on the investigation. No arrests have been made.
Police ask anyone with information about suspicious vehicles or activity in center's parking lot on Friday night or early Saturday to call the police at 208-735-4357.
Imad Eujayl, spokesman for the Islamic Center of Twin Falls, said Tuesday he has received some calls of support following the incident, but no donations or organized response from community groups.
Tammy Stewart wrote in a Facebook message to the Times-News that she plans to donate money to the Islamic Center of Twin Falls so it can install security cameras or whatever else it needs to prevent a similar incident from happening again.
She wrote she knows people who attend the Islamic Center and many, she considers friends.
"I am born and raised here," Stewart wrote. "I am pro refugee and understand their circumstances and lifestyles before coming here. Nobody has the right to be hateful, especially to people they do not know."
Stewart wrote she doesn't want her grandchildren to be raised in a community that hates people because of skin color, religion, or ethnicity.
Police were dispatched at 7:30 a.m. Saturday to the center at the 400 block of Addison Avenue. The center's caretaker found the cross.
"Hate crimes such as malicious harassment are very serious and the Twin Falls Police Department takes these crimes very seriously," Thueson said in a statement Monday. "The Twin Falls Police Department will do everything within our means to identify those responsible and hold them accountable. Acts such as this cannot be ignored and will not be tolerated in our community."
The incident is the latest in a string of vandalism at Twin Falls' only mosque dating back to 2015, when anti-Muslim sentiments began to take hold as the community debated refugee resettlement.
Sign up for our Crime & Courts newsletter
Get the latest in local public safety news with this weekly email.