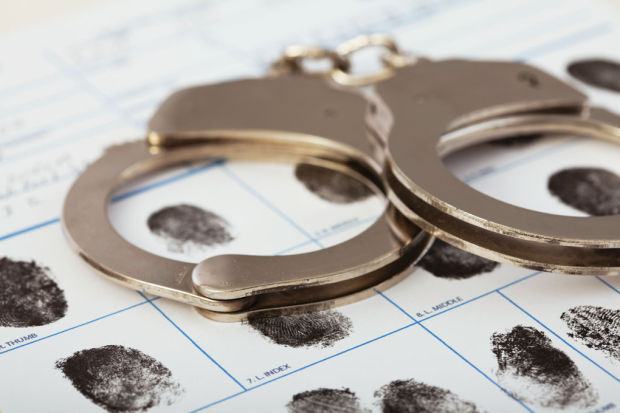 TWIN FALLS — Police say a 18-year-old Twin Falls man pointed a Glock handgun through his coat pocket at a cashier before making off with $426 he planned to spend on meth.
Marcos Nathaniel Rodriguez was arraigned Wednesday on a felony robbery charge in Twin Falls County Magistrate Court.
Just before 5 p.m. Tuesday, police were called to the Family Dollar at 1746 Addison Ave. E. for a robbery.
The cashier reported a man later identified as Rodriguez demanded cash from the register, then fled. The cashier said he didn't pull out a gun, but she could see what she believed was an extended magazine sticking out of his coat pocket. She saw the man run to a red Ford Focus driven by a woman with red hair and got the license plate number.
A Twin Falls police sergeant found the Focus at an apartment building on Washington Street South and made a traffic stop. Rodriguez was in the back seat wearing clothing described by the cashier. Police brought everyone in the car to the police station for questioning.
Police say Rodriguez admitted to the robbery and said he had a loaded black Glock 19 handgun with a silver extended magazine in his coat pocket.
"He acknowledged that he scared her as he heard her crying while she left the store," the police report said.
He told police he gave the driver between $80 and $100 for gas, but said no one else in the car knew he was going to commit the robbery and that he planned to buy methamphetamine, the report said.
Police said Rodriguez changed his story about the whereabouts of the gun he used in the robbery several times. He initially told police he didn't know where it was, then said it was in a dresser in his bedroom. Later he said the gun in his bedroom was actually a BB gun and he said he'd thrown the Glock handgun off a bridge on the way to his apartment.
Rodriguez's bond was set at $150,000, and a preliminary hearing has been set for March 6.
The teen girl who drove the car has been charged with felony aiding and abetting in the robbery.
Sign up for our Crime & Courts newsletter
Get the latest in local public safety news with this weekly email.