TWIN FALLS — A woman wanted on an outstanding warrant was injured in a car crash after a police chase on Thursday, while Twin Falls Police are seeking a man related to the same case.
On June 15, a Cadillac Escalade was stolen after its owner, Jenna Castenada, was lured to a house in the 1200 block of 11th Avenue East, attacked and beaten, police say.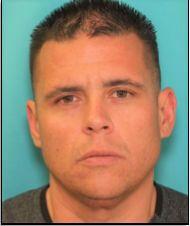 Twin Falls Police are seeking a suspect in the case, Christopher "Topher" Garrett. Garrett is wanted on an aid and abet robbery warrant with a $250,000 bond, according to a post on the department's Facebook page.
Garrett is known to carry firearms and should be considered dangerous, police say. Anyone with information on his whereabouts can contact police at 208-735-4357.
Two other suspects in the same case were arrested Thursday near Hansen.
During regular patrols along U.S. Highway 30 that afternoon, Jesse Vogler with the Kimberly-Hansen Police Department saw a vehicle speeding and without a front license plate traveling in the opposite direction, according to court documents.
When Vogler attempted to initiate a traffic stop, the driver immediately accelerated to speeds as much as 80 mph in a 35 mph zone.
The chase continued and speeds increased to over 100 mph.
At that point, Vogler slowed his pursuit, hoping the suspect would also slow down, the police report reads. That did not happen, however, and the driver lost control and crashed near the viaduct on U.S. 30 near Murtaugh.
The female driver, identified as Tia Garcia, fled on foot, as did the passenger, Johny Hernandez, police said.
You have free articles remaining.
Both had outstanding warrants issued in Twin Falls for the June 15 robbery, according to Kimberly-Hansen Police Chief Jeffrey Perry.
Garcia and Hernandez were treated at St. Luke's Magic Valley Medical Center and then booked into the Twin Falls County Jail.
In addition to the warrant, Garcia has also been charged with felony eluding a law enforcement officer.
She has been found guilty of multiple felony drug-related charges as recently as September and is serving three years probation.
Hernandez has been charged with resisting or obstructing an officer. He has a previous record of drug-related charges, as well.
Hernandez was arraigned Friday at the Theron Ward Judicial Building before Magistrate Judge Thomas Kershaw Jr. His bond was set at $250,000 on the robbery charge, with a preliminary hearing on July 5, and $1,000 on the resisting charge, with a pretrial conference set for Aug. 13.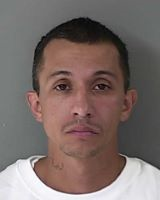 Others involved in the robbery, Helena Tejeda Herrera and Christopher Herrera, appeared for a preliminary hearing Friday morning before Kershaw's bench. Both waived having evidence presented at the hearing. Their bonds of $200,000 and $250,000, respectively, were reduced and they were released on their own recognizance.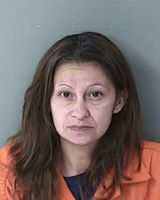 The Herreras will next appear for an arraignment in District Court on the felony robbery charge. That date has not yet been set.