TWIN FALLS — On a recent shift, Twin Falls Police Officer Dzevad Mandzic responded to a report of a battery. After speaking to the victim on the phone, she told him she had decided not to make any statements and "didn't want to be a victim."
"It's difficult when people don't want to get involved," Mandzic said.
Officers say a lack of understanding between police and certain groups within the community can make their jobs difficult, but they hope having a better trained and more diverse force will help them connect with people.
The lack of participation is a common problem Mandzic has noticed in his three years with Twin Falls Police. Whether it's from fear of retaliation by the suspects, or other reasons, he's not sure.
"It's nothing new," said Robert Storm, major adviser for the law enforcement program at the College of Southern Idaho.
With more than 30 years of law enforcement experience, Storm has integrated instruction about victims being unwilling to cooperate with police into the program's curriculum. That includes classes on situations in which many victims are reluctant to make statements, such as crimes of sexual abuse, crimes against children and domestic violence.
"Those crimes are so invasive and personal," Storm said. "It's much harder and more difficult for victims to verbalize what has happened to them."
There are other reasons why domestic violence victims, especially, don't wish to make statements to police.
"Statistics show the lethality risk in a domestic violence case rises 75% after a victim reports the violence to police or attempts to leave the batterer," said Lori Stewart, victims' assistance coordinator for the Twin Falls County Sheriff's Office. She also cited economic factors, whether the abuser is the main source of support for a family, and emotional connections between the victim and abuser.
"It's one of the challenges in communications for officers," Storm said.
J.P. O'Donnell, community outreach officer for Twin Falls Police, confirmed this reluctance among some victims to come forward or give statements to the officers responding to crimes.
"In different cultures, it's more prominent," O'Donnell said. "That's why having some of these officers that reflect the different cultures is important to us."
Twin Falls Police has six Bosnian officers and four Hispanic officers.
"We want to mirror what our community is," O'Donnell said. "It's about building that trust relationship with the victims."
Storm sees an advantage to having police officers of ethnicities matching a community's population on the force.
"When you have higher percentages of immigrants and have an immigrant officer," Storm said, "it's much easier to communicate."
When a victim refuses to make a statement, for instance, some investigations cannot continue, O'Donnell said. "That makes it difficult for us."
When dealing with various communities, diversity on the police force is a plus, he said.
"The beauty of it," O'Donnell said, "they can speak the language. An instant trust and credibility is created between the victims and those officers."
You have free articles remaining.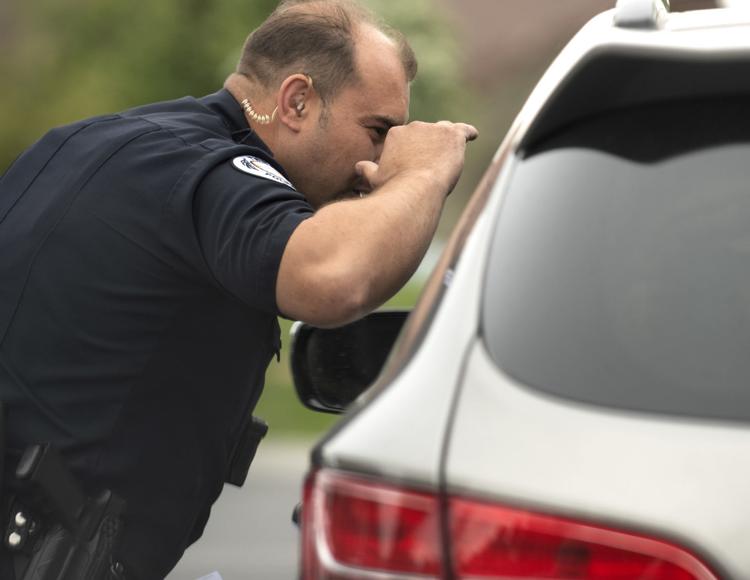 For his part, Mandzic strives in his job to protect all people equally, he said. He moved to Twin Falls 18 years ago from Bosnia with his family. Prior to joining the Twin Falls Police, he served as a reserve officer for Kimberly and Gooding.
When he came to the U.S, he didn't know how to speak English, and he says he'll always have an accent.
Mandzic and other officers respond to a variety of calls during their 12-hour shifts, from reckless drivers and car accidents to a suspicious individual wandering through a homeowner's back yard.
On the night shift, Mandzic has noticed more serious crimes take place.
"During the day, we have animal calls, property calls," he said.
At night, officers can be tasked with breaking up late parties or dealing with violent crimes.
The officers rotate from night to day shift every three months. Their shifts can run from 6 to 6 or 12 to 12. Recruits work from 3 to 3, and K-9 units also have their assigned shifts.
Driving Ford Interceptors, the officers have the latest technology available.
When Mandzic stopped a Hyundai Santa Fe on Friday afternoon for a traffic violation, he typed the license plate number and the driver's information into the laptop computer and brought up the appropriate records. Scanning the barcodes on the driver's license or vehicle registration also pulled up information.
"We don't have to hand-write citations," Mandzic said. The e-ticket paperwork is printed right in the police car.
The laptop also posts a call log and list of officers active on the log. GPS devices on the cars keep their locations current on a map, so officers can see where their colleagues are patrolling.
Officers can type in the latest updates on a call, so the record is up-to-date for the next shift. It saves having to remember everything when it comes time to write reports, Mandzic noted.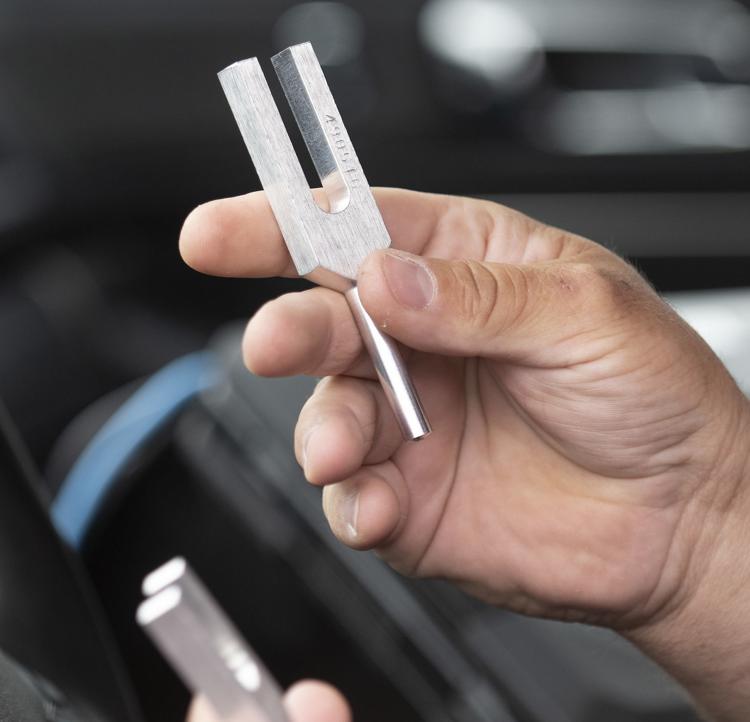 At the beginning of each shift, the radar detector on the police car's dashboard is calibrated using specially designed tuning forks: one for 35 mph and one for 65 mph.
In the event of a bank robbery, the GPS tracker placed in a bag of cash can be tracked from the police car, enabling officers to apprehend a suspect.
This equipment makes the officer's duties a bit easier and more efficient, but there's still a lot to be done.
"Every day is different," Mandzic said. "You never know what will happen."