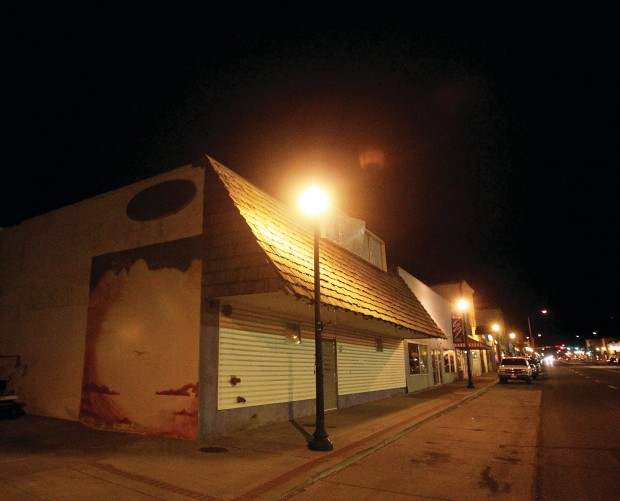 JEROME • A county line can't stop it. Nor can the Snake River Canyon.
Internationally-connected methamphetamine dealers are spreading increasingly potent doses of the drug across the Magic Valley at a rate local law enforcement can't keep up with. Law officials say their efforts to quell the area drug's trade have made only small dents, even after a year-long investigation broke up a drug ring that moved pounds of meth through the Magic Valley each week.
What began in 2010 as a local investigation of one man evolved into a sprawling web of federal and state cases that levied gun and drug charges against 10 suspects. This is how the Magic Valley's biggest drug bust in years went down, and what it's meant to an area frustrated by the highly addictive drug's damage to our way of life.
About two years ago, Idaho State Police began investigating Twin Falls drug dealer Juan Montejano Barraza, now 41. Barraza had studied to be a veterinarian in Spain and formerly worked for the Mexican government, but detectives believed he had entered the U.S. illegally and was selling meth to his co-workers at a Magic Valley dairy.
An ISP detective who worked the case told the Times-News that Barraza was selling a quarter-pound of meth daily. While keeping tabs on Barraza, investigators found he had two main sources: Jose Dolores Leon-Aispuro in Jerome and 39-year-old Lazaro Ramirez Arreola in Parma.
Through surveillance, investigators learned that Barraza was purchasing about a pound of 98 percent to 99 percent pure meth per week, before diluting it with a chemical commonly used to treat joint inflammation in both humans and horses.
By mixing batches of equal amounts of meth and the chemical, Barraza was essentially doubling his money from each purchase.
"This was a large-scale operation," the ISP detective said, especially compared to other area drug operations.
ISP and other agencies were also investigating a drug ring which included 49-year-old Jesus Manuel Fontes, owner of the Durango Club, a downtown Jerome dive across Main Street from the Jerome County Judicial Annex.
While both Fontes and Barraza were involved in large-scale operations, the two investigations never overlapped. It just shows how many dealers there are locally, the ISP detective said.
Fontes' meth was also nearly pure, and he was trying to find something to cut it with, the detective said.
In both instances, the pure meth made its way to the Magic Valley from large-scale labs in Mexico, said District of Idaho Assistant U.S. Attorney Christian Nafzger.
Nafzger, who has argued for the government in various federal drug cases, including both Fontes and Barraza's, said meth in the Magic Valley was typically 50 percent pure at best only a year ago. Today, he frequently sees pure or near-pure meth being sold in the area, sometimes without chemical dilutions like those Barraza used.
"It's shocking that there's that big of a demand for that pure of meth," he said.
But the demand is here, as Jerome County Sheriff Doug McFall said meth has at least equaled marijuana as the most prevalent illicit substance in his county.
McFall's office was one of 11 federal, state, and local agencies that assisted in the investigation that started with Barraza and ended in the February 2011 raid of the two large drug and firearms distribution rings.
McFall's deputies were joined by ISP, Jerome police and federal Drug Enforcement Agency officers in conducting Feb. 15 raids of the Durango Bar and a home near Jerome High School that led to the arrest of seven of the 10 suspects.
"That large (of an operation), not really any one entity can handle," McFall said. "The DEA and ISP and local sheriffs and police all work together as a team."
The 10 defendants were charged with a total 47 felonies, including distribution of meth, cocaine and marijuana, with some of the allegations dating back to March 2009. Only two suspects indicted — Leon-Aispuro and Manuel V. Guerrero — remain fugitives, and are believed to have fled to Mexico.
And only one suspect caught in that raid, Fontes, hasn't been sentenced.
Along with drug charges, Barraza and Julio Cesar Cardelas-Martinez, 32, of Jerome, were each accused of possessing .38-caliber semiautomatic pistols, while Ceila Ivonne Loya, 31, of Wendell, sold a 12-gauge shotgun and .22-caliber rifle to confidential ISP informants.
So far, the suspects have been sentenced to a combined 39 years in federal prison and up to 15 in state prison.
Included in the grand jury indictments against Fontes and Guerrero was the seizure of the Durango Club. According a detective's testimony at a detention hearing for Fontes, ISP performed several drug buys at the bar.
Even with two prominent drug rings taken out at once, more fill the void.
Only two weeks ago, three Mexican nationals were arrested in Jerome on federal charges of conspiring to distribute meth. In that case, ISP officers and confidential informants purchased several large quantities of meth from the suspects before raiding a home in southern Jerome County.
During the search, police say they found numerous firearms, $2,900 in cash, about 2 pounds of meth and smaller amounts of cocaine and marijuana.
"In my career as a law enforcement officer, I've noticed our drug problem probably stayed pretty consistent," McFall said. "It's not getting any better." While he doesn't foresee the drug problem getting out of control, McFall said his office and other agencies have to work daily to keep it in check.
Raids like last February's and this month's are the reason there aren't people on every street corner selling drugs, he said.
"People are afraid of getting caught," he said. "Without that threat there'd be a lot of people trying to make an easy buck."
But the source of the meth threat has shifted. Lower-quality meth made in local labs and sold in small amounts used to dominate Idaho's illicit meth market. But with stricter U.S. controls on ingredients like the decongestant pseudoephedrine, most local meth can be traced to traffickers who bring it through Arizona and Nevada from Mexican super-labs.
Police say Lazaro Ramirez Arreola, one of the men selling to Barraza, was doing just that.
"His cover was he was running horses," said the investigator on the Barraza case.
Working with Arizona agencies and U.S. Immigration and Customs Enforcement, detectives learned that Arreola would buy horses under the guise of selling them at a ranch just south of the U.S. border.
On several occasions, agencies in multiple states made traffic stops on Arreola's truck. Drug-sniffing dogs indicated drug residue was present in the truck and horse trailer, but no drugs were ever found.
"It just seems like there's an unlimited supply of meth coming from Mexico," Nafzger, the U.S. attorney, said.
"The more it comes in, the more people try it," he said. "A lot of people only need to try it once and they're a customer for life, or until they're arrested."
More drugs lead to more drug addicts, which feeds the market for more drugs to come in, he said. As the cycle continues, Nafzger said he sees addicts' need to feed their habit and sellers' need to pay back debts lead to more crimes like thefts, home invasions and robberies.
"From domestic violence to assault to murders to burglaries, many crimes boil down to meth," he said.
Jerome Mayor John Shine said he believes Jerome is a safe community, and applauds local law enforcement on their efforts.
"When we have a major drug bust, we've had three or four since I've been mayor, it can't help but make the community safer," he said.
Jerome officials hope that another positive will come out of last February's bust — the continued revitalization of downtown through a new, drug-free occupant of the former Durango Club. The building will be sold at auction at date to be determined.
"Anytime a business closes in downtown it has a negative effect on the community as a whole," Jerome Chamber of Commerce Director Jon Melone said. "What we want to see instead is a downtown that's growing and thriving."
While he's heard various opinions about how downtown Jerome has gone downhill, Melone said he'd like to start hearing solutions.
"It takes the community rallying around and saying we're going to change this," he said.
The Durango Club's seizure as part of the raid didn't help business relations between the town's white and Hispanic populations, either, Melone said, and he'd like to see more Hispanic business owners join the chamber and begin to bridge that divide.
"There are some negative opinions about the Hispanic community that's moved into town," he said. "But without them there'd be a lot more empty storefronts downtown."
While the illegal drug trade has serious consequences locally, along the U.S. border and in Mexico it causes even more pain and misery.
"People don't appreciate how interrelated all of this is," Nafzger said. "We're a northern border state with a huge southern border problem."
While Idahoans can look down upon the murders and suffering drug cartels have caused in Mexico, people who buy drugs here play their part in allowing it to persist, he said.
While McFall said he receives many tips from concerned citizens, and anti-drug programs in schools help to some degree, law enforcement agencies agree, the Magic Valley's drug problem is nowhere near resolution.
It's why, even in the face of a victory in the area's battle against meth, there's a twinge of hollowness to that win.
An insatiable desire for drugs is causing incredible heartache, Nafzger said, and only a community making a conscious decision to decrease drug use can help.
"We can't turn blind eye and say 'Mexico, what a mess,'" he said. "It's not going to stop."