BURLEY — A Paul man has been arrested and an arrest warrant issued for his brother in connection with a May 12 armed robbery at Mr. Gas, 855 Overland Ave.
Jesus Bracamontes, 23, is charged with felony robbery with an enhancement penalty for committing the crime with a weapon, burglary and criminal conspiracy.
He was arraigned on the charges on Wednesday.
The Cassia County Sheriff's Office is looking for Gregori Bracamontes, 20, of Paul, who deputies say entered the store with a rifle along with Jesus Bracamontes at 3 a.m., and robbed the store, leaving on foot.
Cassia County Undersheriff George Warrell said Gregori Bracamontes is described as a Hispanic male, 5' 11" tall and weighing 190 pounds. He has black hair and brown eyes.
Warrell said he may be driving a green 2003 Ford Expedition that was reported stolen from Minidoka County. The vehicle has paint chipping on the left rear panel.
Warrell said the warrant carries a $750,000 bond.
According to court documents, the two men entered the store together, Jesus Bracamontes was unarmed and Gregori Bracamontes carried the rifle. Police said Jesus Bracamontes tried to purchase a lighter and placed $2 on the counter near the register and Gregori Bracamontes demanded that the cashier open the register and give him money.
Jesus Bracamontes told the cashier "Don't test him," investigators said.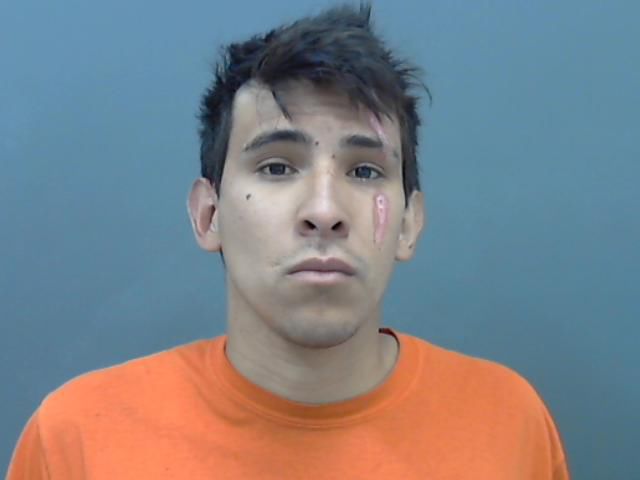 The cashier complied and the two men left with an undisclosed amount of cash.
The cashier was not injured.
Gregori Bracamontes was recognized by officers, and when they questioned his brother, Jesus, he admitted he went with his brother to the store intending to commit the robbery and that he participated in making and carrying out the plan to rob the store.
Anyone with information on Gregori Bracamontes should call the Cassia County Sheriff's Office at 208-878-2251.