TWIN FALLS — The clang of a metal door reverberated throughout the cell block, bouncing between the white, cinder block walls and the grey concrete floors. Teenagers, temporarily removed from the thin pad sitting atop their cement bunk, peeked out from their cell window to see the commotion.
The facility is as hard as any jail, and that's less than ideal for youth corrections, said Paul Shepherd, a juvenile detention supervisor.
For kids who come in with mental health issues, "sometimes this can exacerbate those conditions. It can make it worse for them," Shepherd said. "We've seen kids just sitting in their cells crying because just the design of it."
Snake River Juvenile Detention Center houses about 11 "inmates" on any given day. They range in age from 10 to 17, but the typical offender is about 15-years old. It's a regional facility that works with those in Twin Falls and neighboring counties.
Most children in the center were just arrested, and the police determined it was the safest place to keep them. The average length of stay is about three days.
Very rarely does any child get sentenced to time in detention, probation director Kevin Sandau said. The county diverted about 40% of its offenders last year away from the court system and into a variety of youth services; the rest got probation.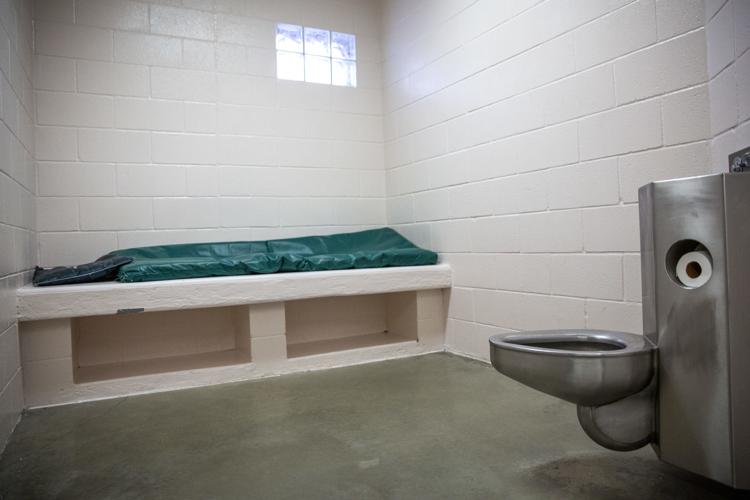 In both cases, staff work with offenders to assess their mental health, substance use and trauma needs, and tailor a correctional program to fit their situation.
But about 80% of offenders screen as having a mental health issue, and helping those in crisis can be difficult at a hardened facility like Snake River, Sandau said.
"The kids back there have a lot of trauma, and this can be more trauma," he said of the center. "Hopefully we're going to be able to create an environment where … it's going to be secure, the kids are going to be safe, the community is going to be safe and we're not continuing to retraumatize kids that have already come from that type of a situation."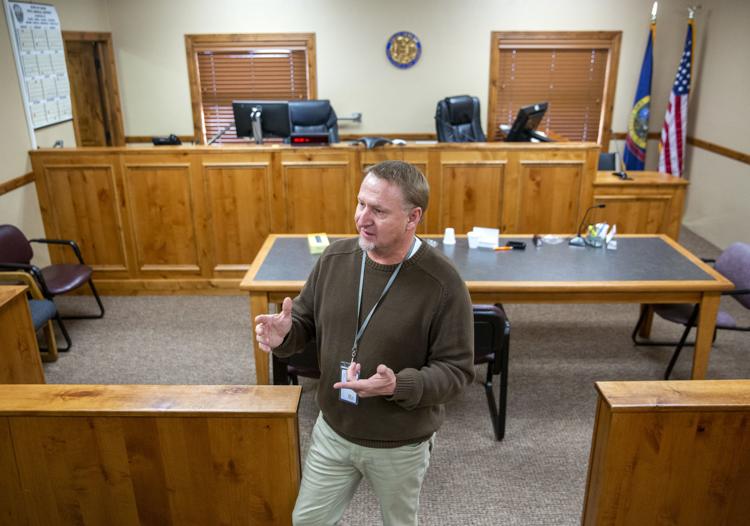 As Twin Falls begins transitioning youth detention to a new site, officials want to create an environment that's responsive to the needs of their youngest inmates.
Trauma-informed design
The plan is to split the third floor of the building into three sections to include a detention center, a probation services area and a youth court.
Officials want to include many of the detention features from the Snake River center at the new location: an open style control center that encourages communication, classrooms that allow offenders to continue their schoolwork while incarcerated and a rec yard to provide the opportunity for exercise.
And while the site will still function as a secure correctional facility, officials see the move as an opportunity to change the atmosphere to encourage de-escalation through a form of "trauma-informed design." Things like adding natural light, which is non-existent at the current building, could make a huge difference, they say.
"It's a way of controlling the environment through design implementation to kind of create a calming effect," Shepherd said. "It still has to be a deterrent, but still finding ways to soften up the environment while still maintaining high security."
You have free articles remaining.
The new detention center will have the capacity for up to 20 youth inmates.
Juvenile probation and court services, now at Snake River, will also be moved to County West. The ability to house those services at the same site as the detention center is a part of the reason the current facility cut its daily population in half over the last three years, County Commissioner Brent Reinke said.
"That's not because there's not more kids and there's less crime," he said. "It's because the systems and the programs we're working on are that effective."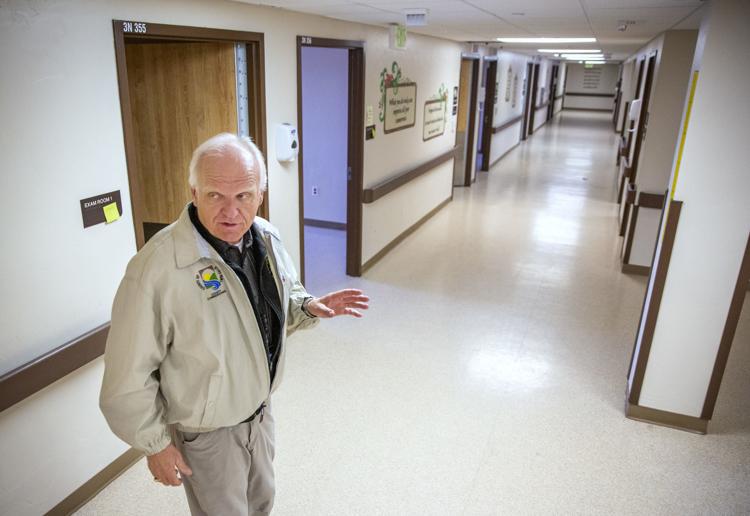 County West already houses several youth and family services, including the Safe House, which provides temporary housing for those unable to stay in their own homes for various reasons.
Reinke said getting all youth services under one roof will allow the county to be even more efficient in deescalating and diverting young offenders. It's all about surrounding them with positive role models in a trusting environment.
"You can retool a kid to where you can line up their thinking errors, and you can help them make good choices," Reinke said. "That's when change can occur."
Moving in and moving on
Part of the third floor at County West recently served as a psychiatric care facility, and much of the infrastructure for a detention center is already in place, said project manager Bob Beer. Some changes are still needed, such as adding security checkpoints, outfitting rooms with correctional-style amenities, and removing all blind spots to ensure total supervision.
"This is an absolute secure area," Beer said.
Offenders will be escorted into the facility through an elevator on the north side of the building that enters directly into the detention side. The elevator will be inaccessible to the public and is in an area of the building that few people pass.
Reinke said the majority of people wouldn't know the facility is there.
The plan is to move all the services to County West at the same time, and the site could be fully operational by summer, he said.
No cost estimate was available for the project this week.
Voters rejected a $25 million bond in November that would have added 316 beds in modular units at the Snake River facility. While the full move for adult inmates is no longer on the books, the site has the capacity for up to 27 beds and space to add more in modular units.
The county recently formed a committee to look at ways to alleviate overcrowding in the near future.
"We've got to continue to tighten our belt and look at this in a different way and do the best we possibly can to try to manage any future litigation or any other challenges that could be on the horizon," Reinke said.
The future of the Juvenile Detention Center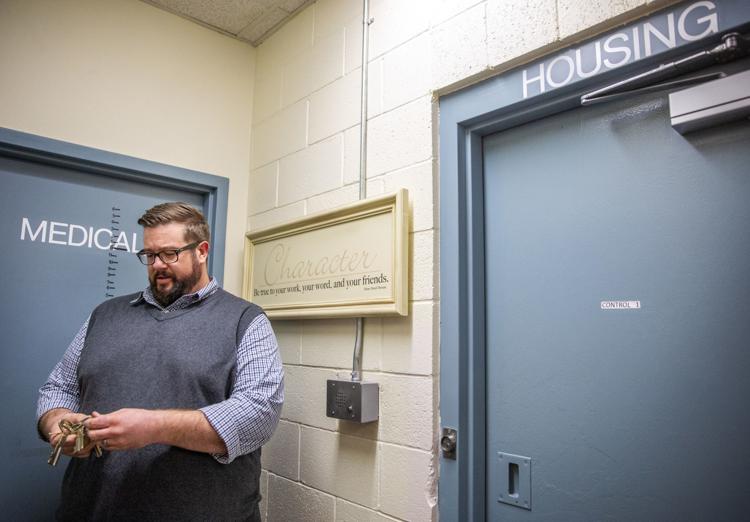 The future of the Juvenile Detention Center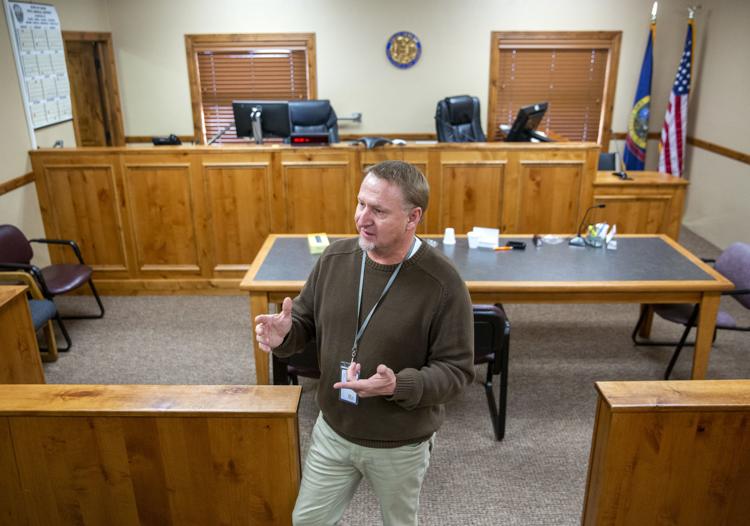 The future of the Juvenile Detention Center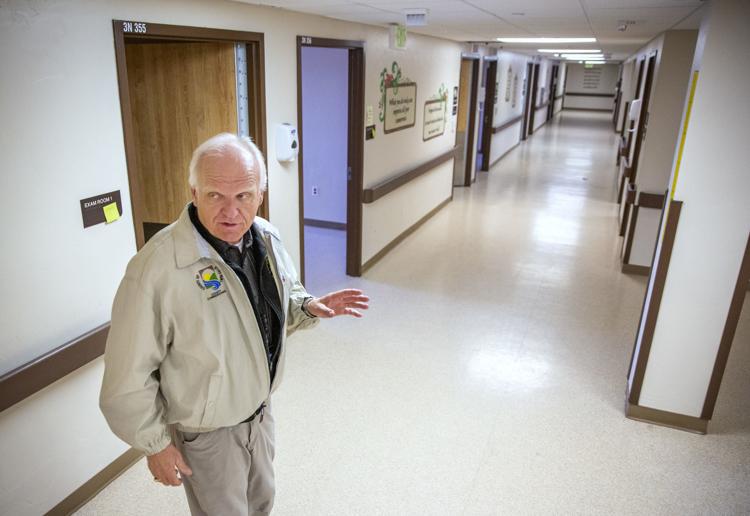 The future of the Juvenile Detention Center
The future of the Juvenile Detention Center
The future of the Juvenile Detention Center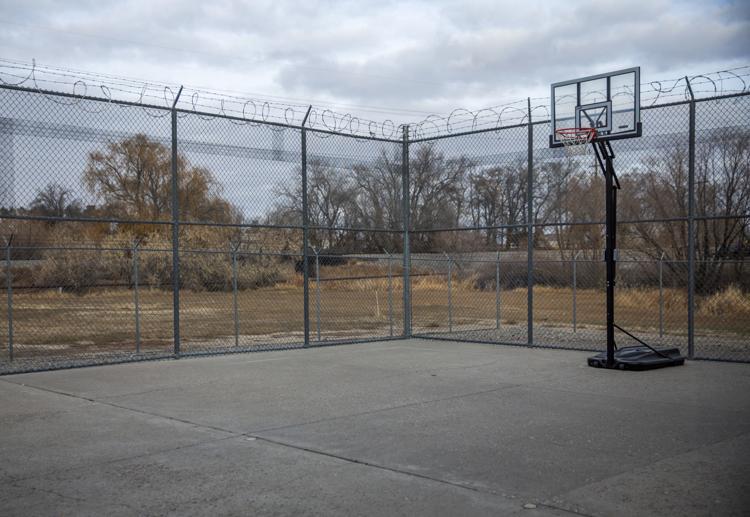 The future of the Juvenile Detention Center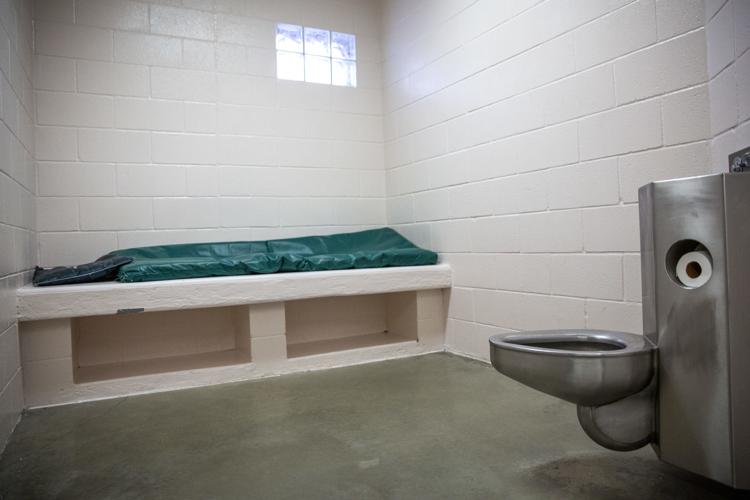 The future of the Juvenile Detention Center