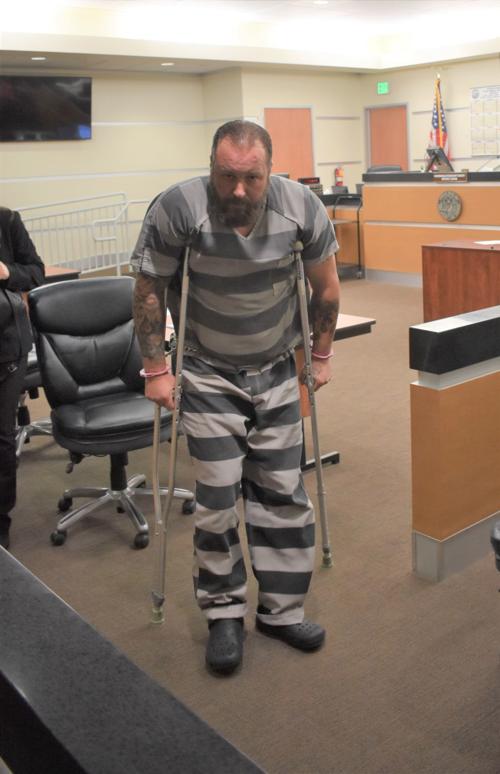 JEROME — A motion to dismiss the case against a man charged with vehicular manslaughter and felony driving under the influence charges in a crash that killed a Dietrich woman was denied Monday.
Larry Ray Halbert, 41, appeared on crutches before Fifth District Judge Rosemary Emory at the Jerome County Judicial Annex with this attorney, Lupe Charles Rodriguez.
The charges against Halbert stem from December 2017, when he crashed his Ford F-150 pickup into a Nissan Maxima driven by Cheryl Ann Miller of Dietrich on U.S. Highway 93.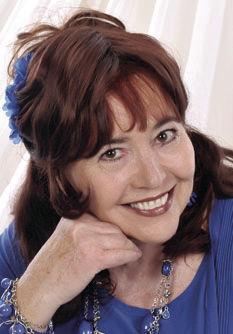 Miller died at the scene.
Police reports say Halbert had a blood alcohol level of .259 and had traces of drugs in his system at the time of the crash. Police reported finding whiskey and beer in the pickup after the crash.
Both the prosecution and defense presented documents into evidence, some detailing Halbert's medical struggles and multiple surgeries since the crash.
Rodriguez objected to the inclusion of paperwork which Halbert submitted while imprisoned in the Idaho Department of Corrections facility in Kuna, requesting assistance in the form of a wheelchair, a walker, braces and in-house meals as he has recovered.
Emory allowed the documents to be admitted.
Rodriguez argued that Halbert's constitutional and statutory rights to a speedy trial had been violated by the significant delay since the criminal complaint was filed in 2018.
Seib countered that Halbert's medical condition precluded bringing him to Jerome County to face the charges.
Emory sided with Seib, detailing how Halbert didn't claim his rights had been violated until August, and that many of the delays were filed by his defense attorney.
More than a dozen members of Miller's family, friends and supporters attended the hearing, all wearing photos of Miller with the caption #JusticeforCheri.
Miren Aburusa, victim advocate for Mothers Against Drunk Driving, was also present. MADD has been supporting the Miller family since the crash. Aburusa said she wanted to remind the prosecutor and the defendant that someone's choice to drink and drive should not be taken lightly.
"We're here to put Cheri front and center," Aburusa said.
Miller's four daughters have expressed frustration through the slow-moving process of Halbert's hearings, many of which have been delayed after they scheduled time off work to attend.
Jennifer Miller, the eldest daughter, met with Jerome County Prosecutor Mike Seib prior to the hearing, emerging from his office in tears.
"That did not go well," she said.
Tabitha Miller, another daughter, said, "I hope no one else loses a loved one in this way.
"When a conviction happens, I'll have a lot to say," she said.
Acknowledging the long, painful experience of communication failures and delays, the Millers focused on their mother.
"She was just a beautiful person," Tabitha Miller said. "She impacted the whole community."
Halbert's jury trial is set to begin Sept. 24. He remains in custody at the Jerome County Jail.
August crime report: Drug trafficking, fatal crash, grand theft from senior center and more
Did you miss any crime and court news from August? Here's a collection of the crime reports, notable arrests and important court hearings to make sure you know what's going on.
Sign up for our Crime & Courts newsletter
Get the latest in local public safety news with this weekly email.