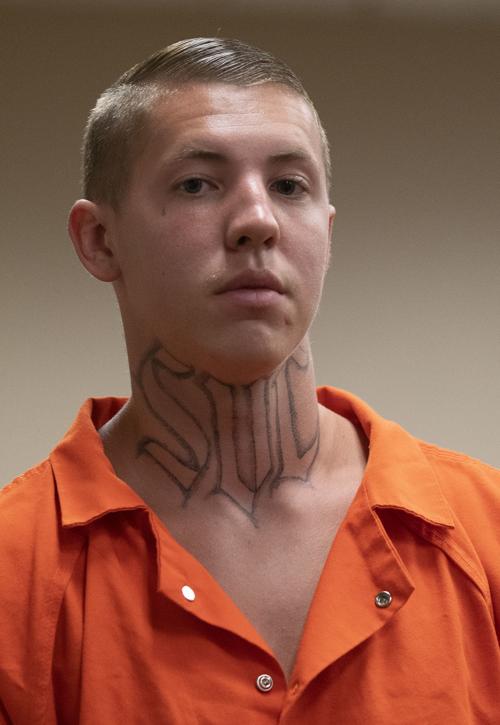 TWIN FALLS — A man was sentenced Monday for stabbing another man in the back earlier this year.
Alex James Chappell, 21, was sentenced to a minimum of eight years by Fifth District Judge Roger B. Harris at the Twin Falls County Courthouse.
Chappell pleaded guilty to a charge of aggravated battery with a deadly weapon on July 1, admitting to stabbing a man in the back after breaking into his house in February.
In return for his guilty plea, charges in another case against Chappell were dismissed by the state: two counts of possession of a controlled substance and one count of possession of paraphernalia.
The plea agreement signed by Chappell stipulated a sentence of eight to 15 years in prison.
In a statement to the court, Chappell apologized to those impacted by his actions. He told Harris he had been under the influence of various substances for most of his adult life.
"I hit rock bottom," Chappell said. "It's gonna cost me a huge portion of my life."
Harris ordered Chappell to serve the minimum of eight years, and gave attorneys 30 days to compile any medical bills on behalf of the victim that Chappell will be required to pay as restitution.
"I take into account the victim was aware of the agreement," Harris said. "The protection of society demands punishment and treatment."
Chappell's original sentencing was set for July 29, but he was not brought in from the Idaho Department of Correction's Boise facility, where he is incarcerated for health issues.
Sign up for our Crime & Courts newsletter
Get the latest in local public safety news with this weekly email.