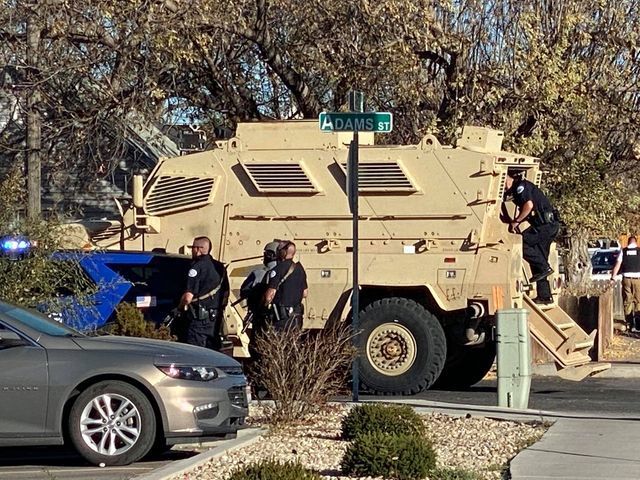 TWIN FALLS — A man shooting cans in his backyard prompted police to respond Thursday afternoon.
The man was shooting the cans with a .22 in his yard on Adams Street near Filer Avenue before 5 p.m.
Police responded with an armored vehicle, briefly blocking both streets. Officers took the man into custody on a charge of discharging a firearm in city limits, Lt. Terry Thueson said. His name has not been released.
No one was injured, police said.